---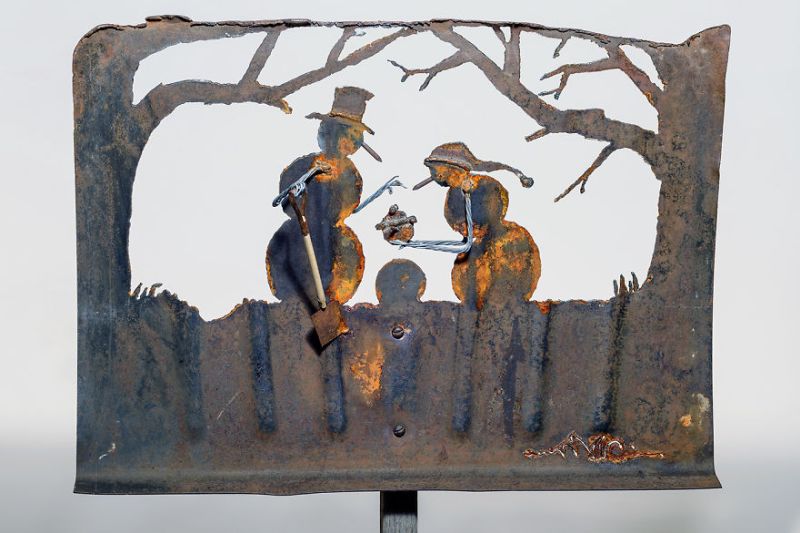 Art / Offbeat
You may have seen many beautiful winter landscapes pictures, but have you ever seen a piece of metal turned into an elegant scenery? Nebraska-based fine artist Cindy Chinn gives a wonderful makeover to scrap metal. She turns old snow shovels into stunning winter scenes. You'll be amazed to see how a tool that's used to clear up snow can be transformed into such incredible metal art.
Well, this is not the first time when Chinn has worked with such metal tool. She has been creating stunning art pieces out of old rusty tools for a couple of years now and absolutely loves to add life to discarded items.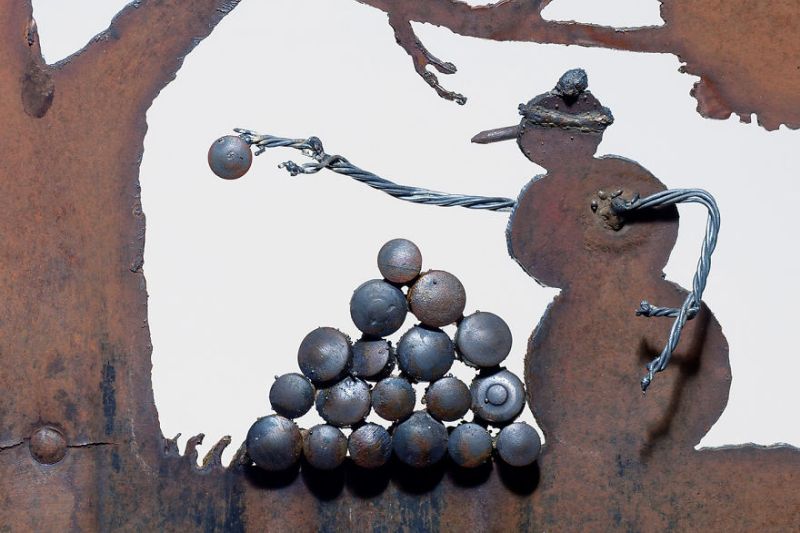 To create these winter scenes, she has used a plasma torch and hand cut custom designs for turning rustic metal into sceneries. Most of her artworks involve saws, but she also works with shovels, rakes and masonry trowels. In fact, she can convert any metal object into a work of art.
We wonder how much hard work and time is needed to create such detailed winter scenes. Although she has not discussed her working process, you can find her art pieces for sale on Etsy. If you want to add some industrial rustic touch to the interior of your home, you can buy any of these metal art pieces from her online shop.
For now, check out her shovel artwork in the images below. Also, see more of her work on the official website.