---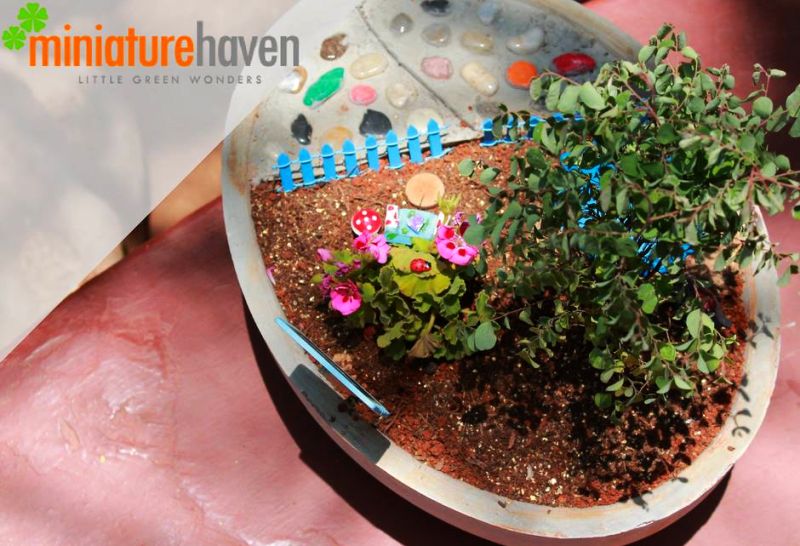 Art / DIY / Interview
In today's highly globalised and urbanised world, we are slowly disconnecting with nature. The increasing urbanisation is even shattering the scenic beauty of India's beautiful hilly regions like Shimla in Himachal Pradesh. While it's becoming difficult to nurture the joy of gardening in fast-paced concrete jungles, creative miniaturist Shilpa Chauhan from Shimla is trying her best to incorporate nature back into our lives with her firm 'Miniature Haven.'
Miniature Haven is a wonderful initiative to introduce the creative art of minuscule gardening into the urban lifestyle. These mini gardens are the replicas of natural landscapes squeezed into pot-sized planters, making it convenient for urban dwellers to bring in nature onto their work desk or living room.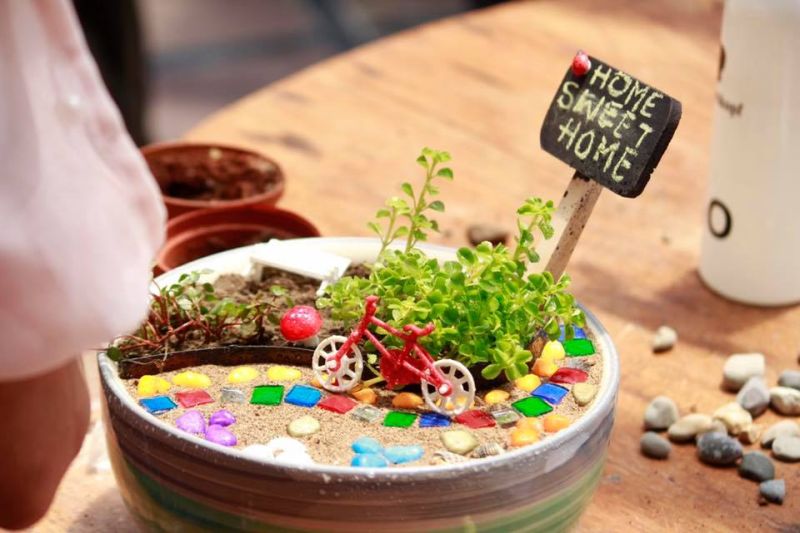 These beautiful mini-gardens are decorative and sure to add a touch of greenery to any living space in a way that is easy and low-maintenance. Another good thing about the miniature green wonders is that these are easy to carry and relocate without any hassle.
Recently, EdgyMinds caught up with Shilpa and asked her about her creative journey into the world of this whimsical style of gardening.
How her fascination with gardening grew over the years
Shilpa currently lives in Delhi, she completed her Master's Degree in Fashion Management from NIFT and now works as a fashion buying and merchandising professional. Born and brought up in Shimla, lush green landscapes have always been close to her heart. Even in her childhood she was always fascinated by moss and used to wonder – how minuscule in nature it is yet its bright green colour is something that eyes just can't miss.
Even after years of city life experience, she found herself connected to nature. So, she finally started 'Miniature Haven,' nearly two years ago, to pursue gardening as a hobby with some creative touch. According to her, gardening is not just relaxing but extremely therapeutic as well. Therefore, it's really good to encourage gardening in cities so that people may unwind themselves and take a break from their hectic schedules for a while.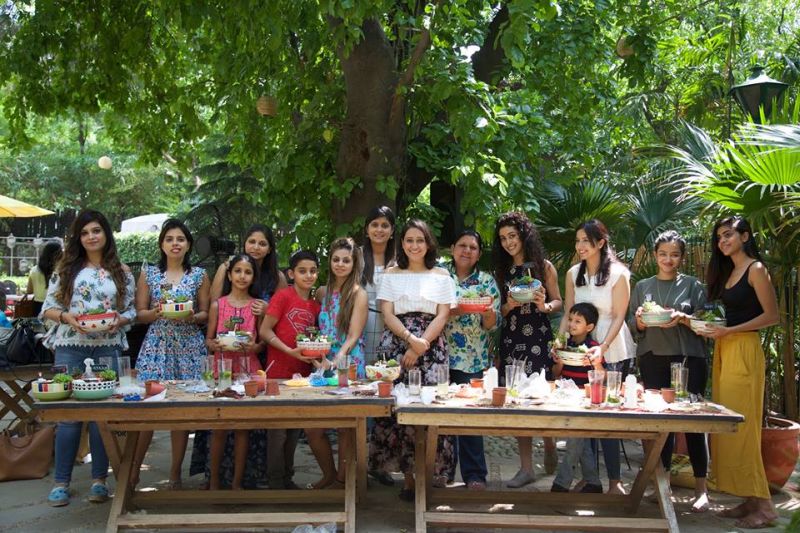 Miniature Haven has organised workshops for miniature gardening in cities like Mumbai, Hyderabad, Delhi, and Chandigarh. Even corporates like De Shaw, L&T etc. had commissioned her to conduct these workshops as part of their employee engagement programmes. Currently, she is working with Himachal Prisons and Tihar Jail to teach the prisoners the art of creating small, portable miniature gardens that they can sell and earn a livelihood from.
Now she wants to bring the 'minuscule gardening' trend to her hometown Shimla. Her first workshop was organised at Cafe Simla Times on 14 May 2017. After receiving a wonderful response, she is all set for another workshop that will be conducted on 18 June 2017 at Shimla Book Cafe.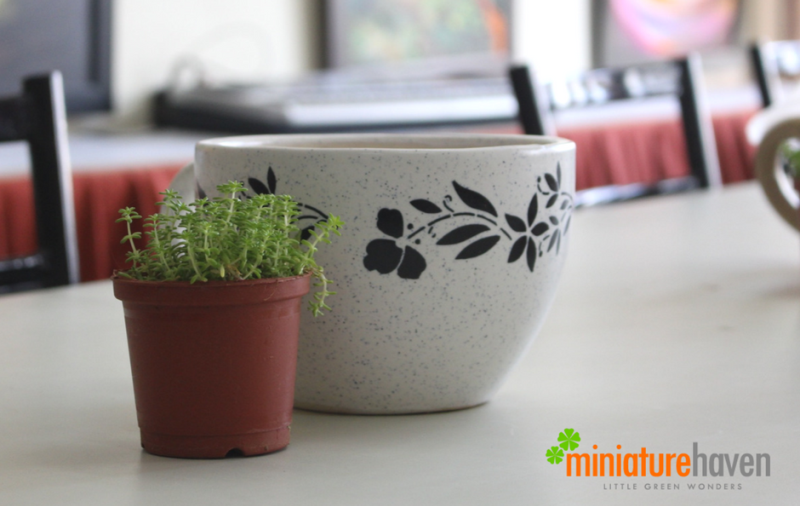 About her workshops and minuscule style of gardening
She often tries to replicate natural landscapes and squeeze them down into any desired pot size. According to her, the whole process of creating miniature gardens is very relaxing and therapeutic. When asked how she translates the aspect of the real gardening into the miniature and how do props help, she said, "Any art in miniature requires an understanding of scales and proportions and in miniature gardening, a balance between hardscape and greenscape along with theme specific props will do the magic. A lot of props that I use in my workshops are handmade by local artisans and woodworkers. The outcome is just so realistic and mesmerising."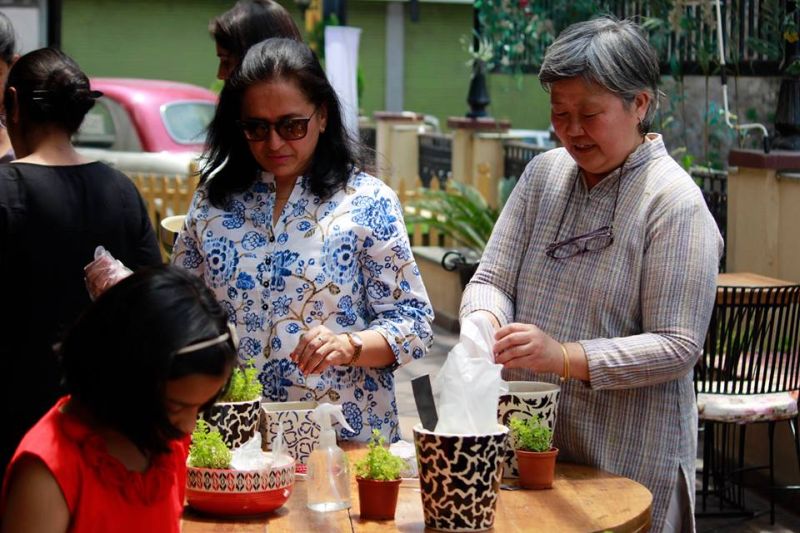 Her workshops are a stress buster for people. For each workshop, a decent batch size of 10-12 people is preferred. The workshops are more like an experiential activity. She usually handpicks her venues because she often conducts her workshops in a unique style to add value to the activity by making it interactive over food and mocktails. While interacting about the concept of gardening, these workshops are to form a personal connection with people. It's more like a creative meet-up for strangers of all ages and genders who want to connect with nature and people around them.
Timeline of growth for a potted miniature garden
To create these tiny gardening wonders, she uses plants and accessories that blend with the size of the pot or container. Due to portable nature of these tiny gardens, the participants can easily carry their DIY garden to their home with ease. She prefers to use plants that do not outgrow a setting for at least 6-7 months and are easy to maintain. For that matter, 'succulents' are her favourite plants for creating wonderful miniature gardens.
She uses a lot of succulents in her creations, as these tiny plants come in a wide range, different textures, shades, and look. All these characteristics make succulents the best plants to blend in any desired mini garden setting. Moreover, succulents are low maintenance and can thrive even in scarce water conditions.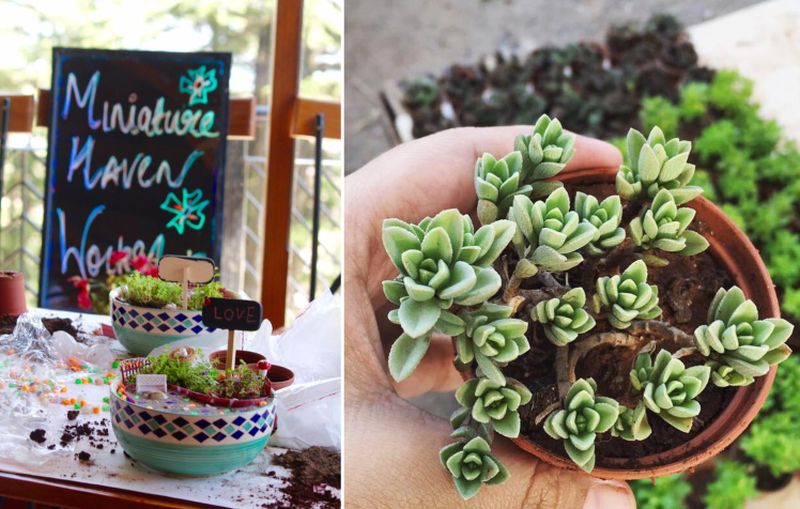 About her upcoming workshop for prisoners
As mentioned before, she is organising a workshop for Himachal Prisoners. With this initiative, she wants jail inmates to attain a happy state of mind. She claims, gardening is a very relaxing activity that has a positive uplift and could be better for hostile minds to engage in. Moreover, they can even earn a livelihood out of this therapeutic activity. While working with prisoners, she aims to empower them and teach them the skill. So, they can start selling miniature gardens as commercial products and after completing their sentence they may adopt a sorted approach towards life.
On making her passion for miniature gardens accessible to prisoners and other people, she mentioned, "There is never enough to spreading happiness. I know the benefits of indulging in such an activity, all my participants have experienced it too. It's also a lot to do with demand and supply as well. If there is a demand for a product or service there will be someone to supply. The journey so far has been very encouraging and the future looks promising. I have a lot of ideas in mind with Miniature Haven and this is only the beginning."
Upcoming event
Miniature Haven's upcoming event is on 18 June 2017 at Shimla Book Cafe from 12.30 PM – 2.30 PM. The kits for this workshop will be prepared by the Himachal Prison Inmates. The wages will be paid to them out of the proceeds generated from the workshop. She will also be posting her interaction with them in the form of posts on Miniature Haven social media handles like Facebook and Instagram.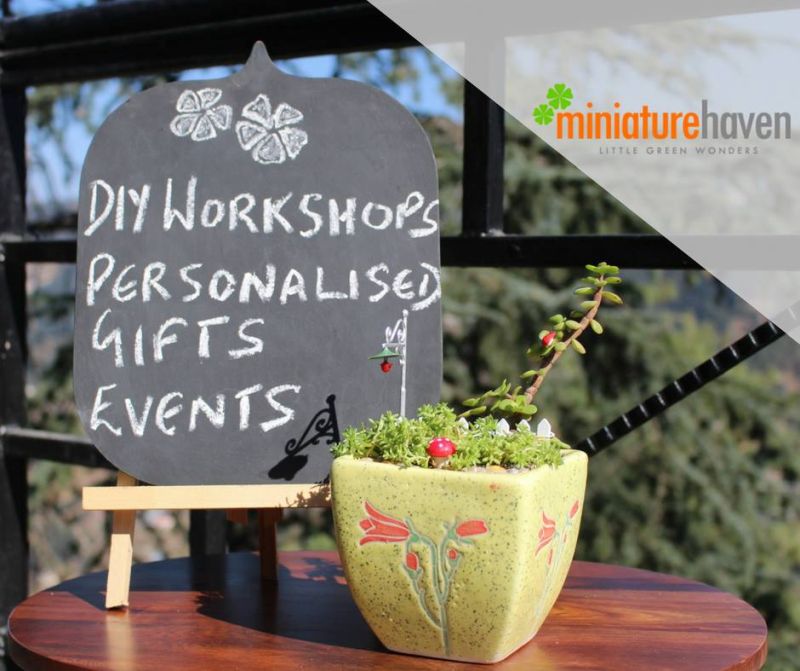 Even you may register yourself for the workshop by paying Rs. 2000, inclusive of material f&B and candid photography. All details regarding the workshop can be found on the official website of Miniature Haven or the Facebook Page.
If you're green-challenged and would like to add naturalistic feel to your living space, these miniature gardens are just what you need. Shilpa Chauhan's initiative to bring happiness along with greenery to people's life is really commendable. We wish her all the success for her future events.
For now, check out some amazing clicks from her previous DIY workshop events.