---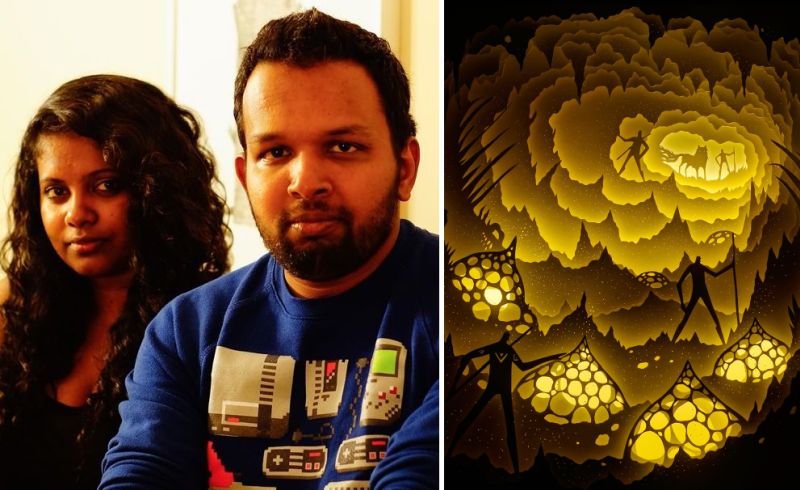 Art / Design / Handicraft
While some storytellers narrate their stories through plays or via written scripts in form of novels, Mumbai-based husband-wife duo, Hari Panicker and Deepti Nair, makes use of paper cut art and light to tell fascinating tales. Bringing life to their paper art through backlighting, the duo manages to take the viewers on a beautiful journey to mythical lands.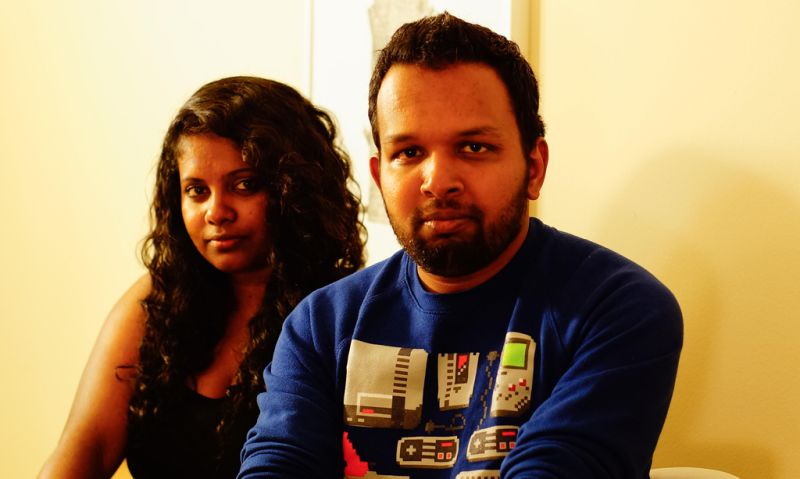 Some of their masterpieces are designed to tell magical tales of mythical beasts interacting with humans. One of their series called "We Are All Made of Stars" was showcased in Oslo's BlankSpace Gallery in 2015. At the gallery, there was a darkened room for the audiences to enjoy their journey to unimaginable vistas crafted by Hari and Deepti.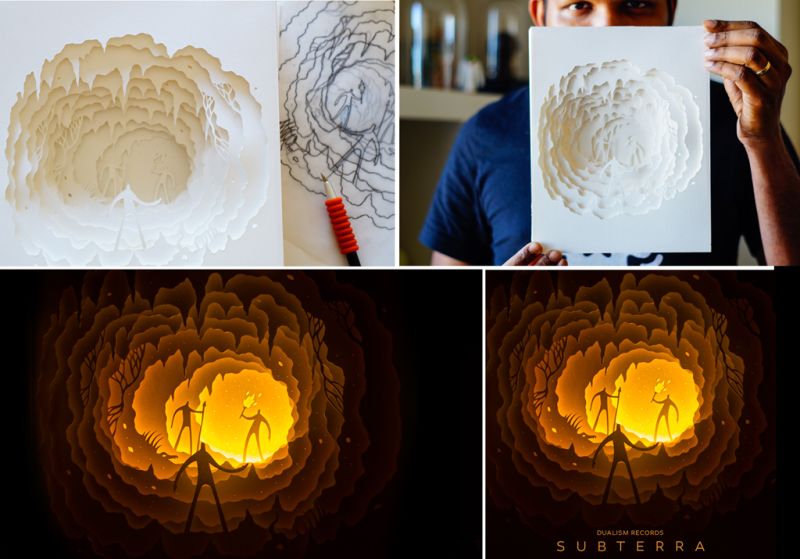 In April 2016, Dubai Culture invited them to be a part of the Dubai Art Season. At the event, the duo left the audience spellbound with their 6×6 feet paper cut installation. Most of their art pieces seem to be inspired by nature and depicts how man has always been fascinated by nature's beauty and elegance.
Even google commissioned them to create an illuminated masterpiece for them.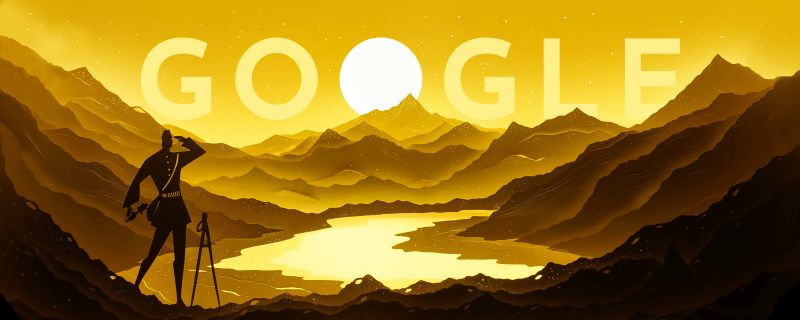 The duo has also made stunning book covers. They have created some interesting covers for books like Tumble & Blue, and The Princess and the Goblin.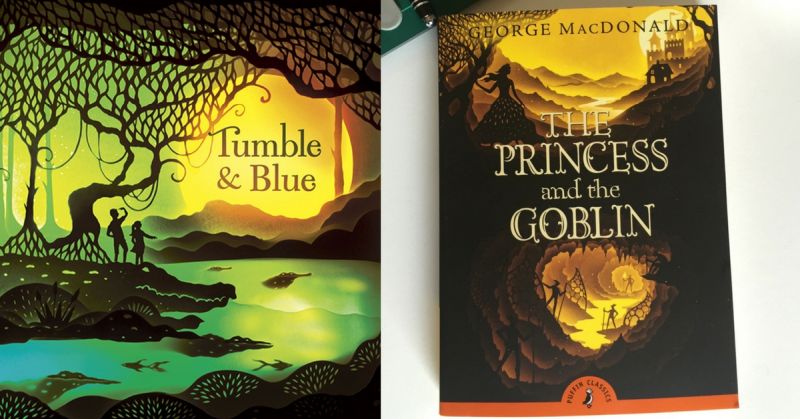 Currently, they're working on a new project but they wished to remain tight-lipped about it for now. But they do envision that their paper cut artworks find widespread acclaim and appreciation throughout the nation in coming years.
Check out more of their artworks on their website, Facebook, and Instagram.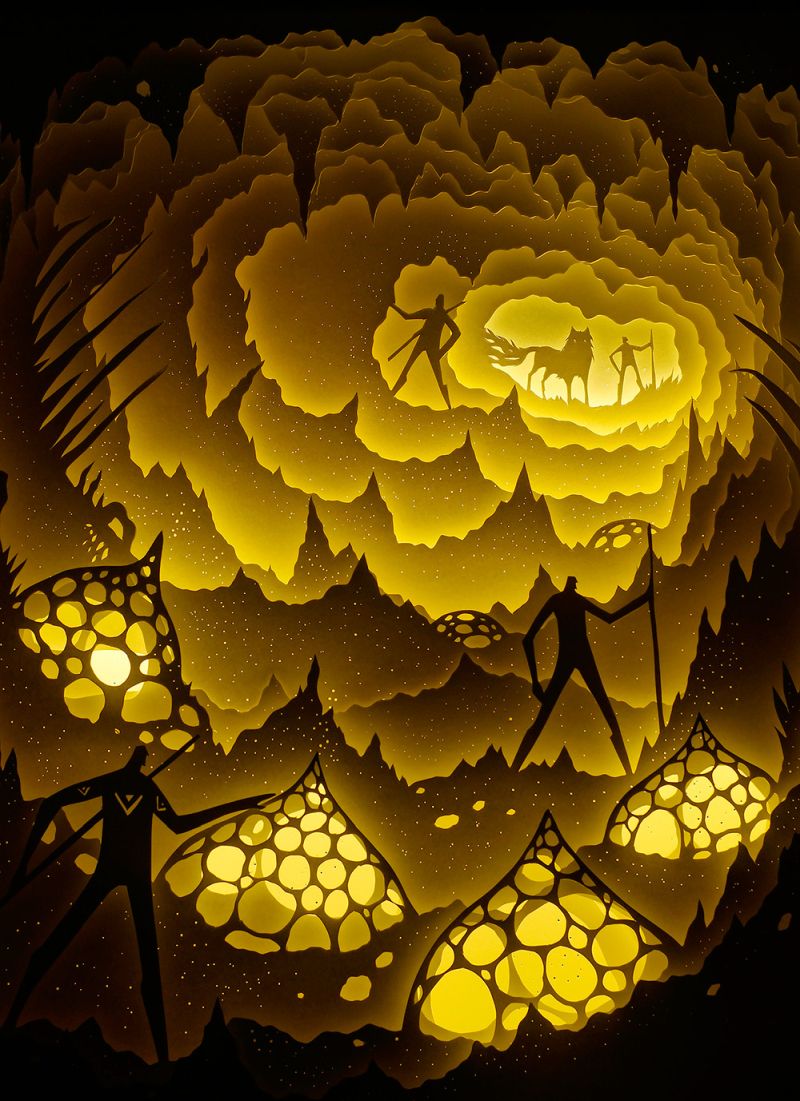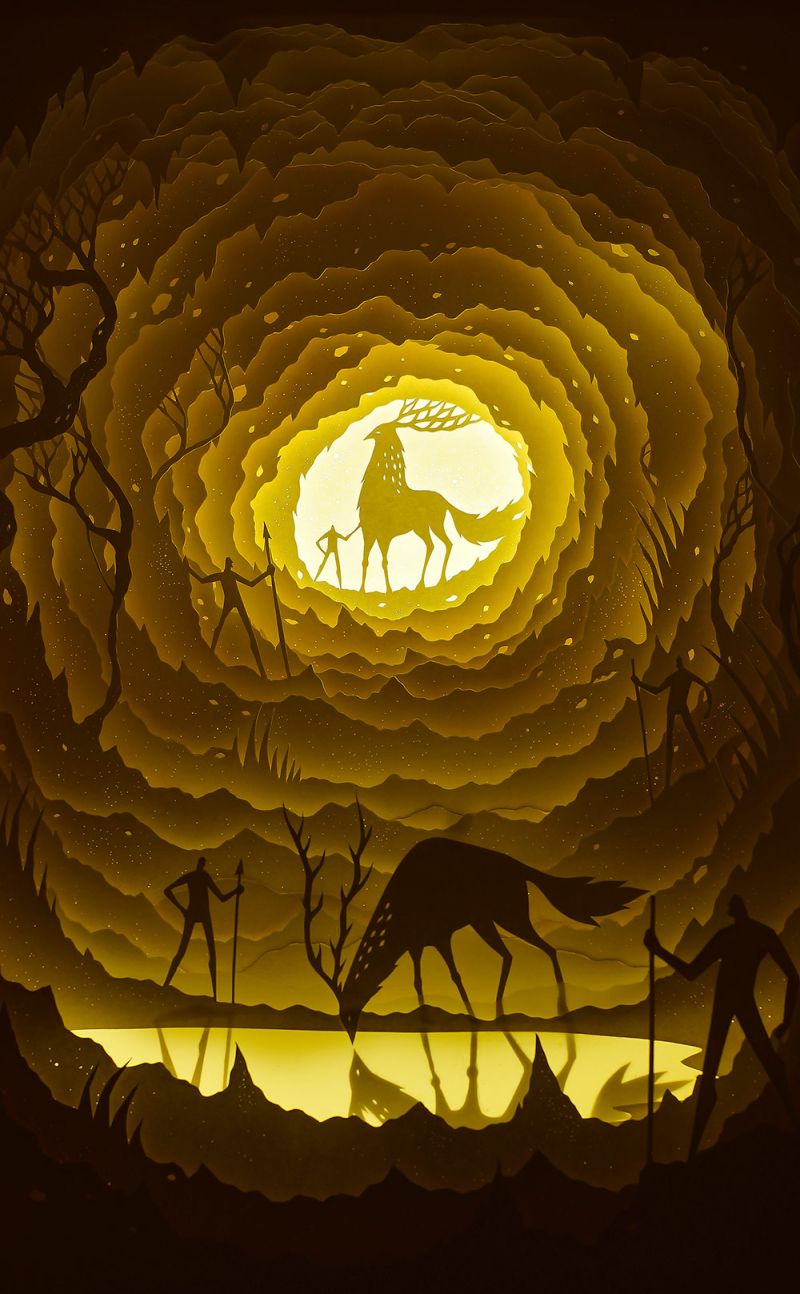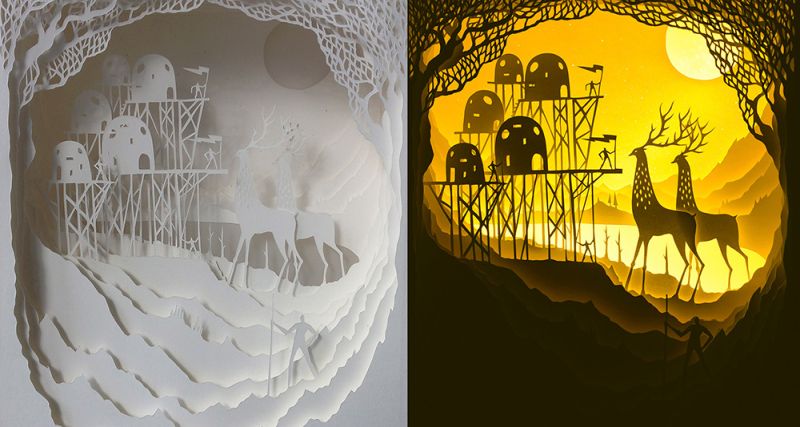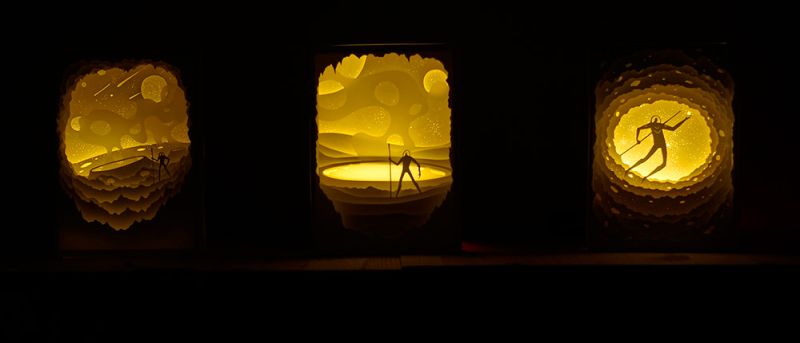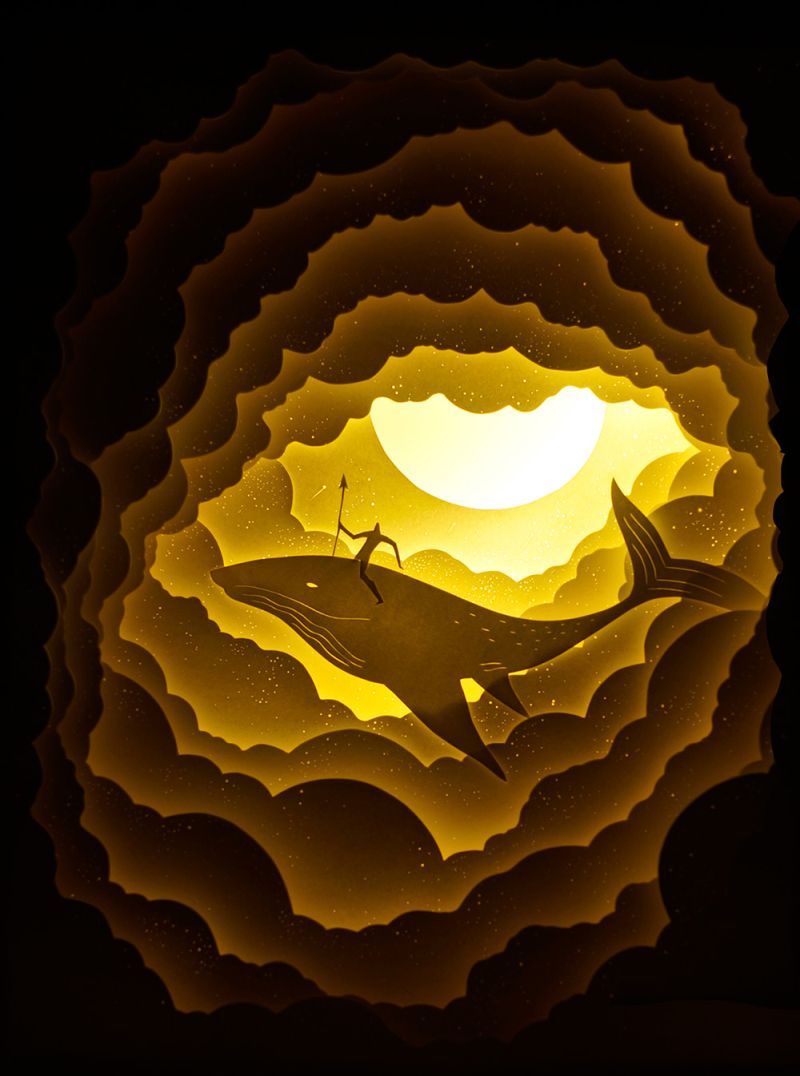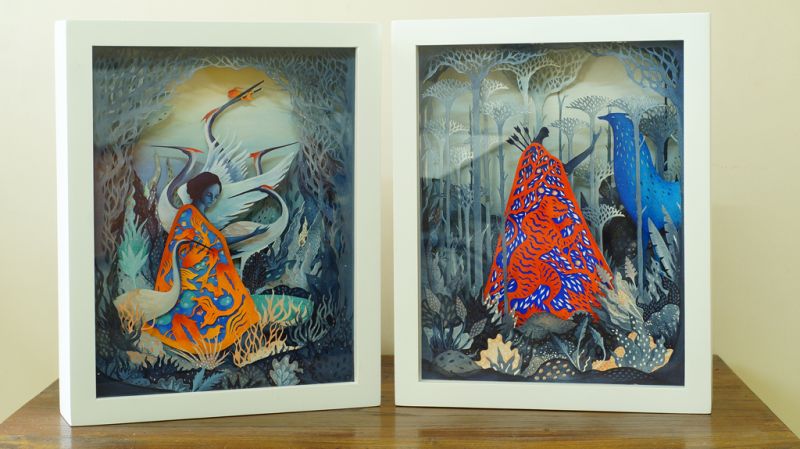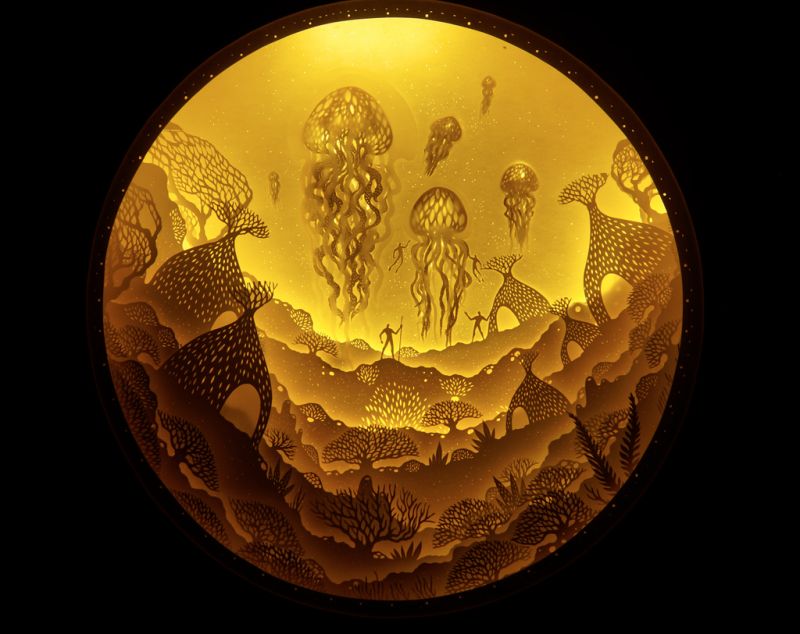 Via: TheBetterIndia