---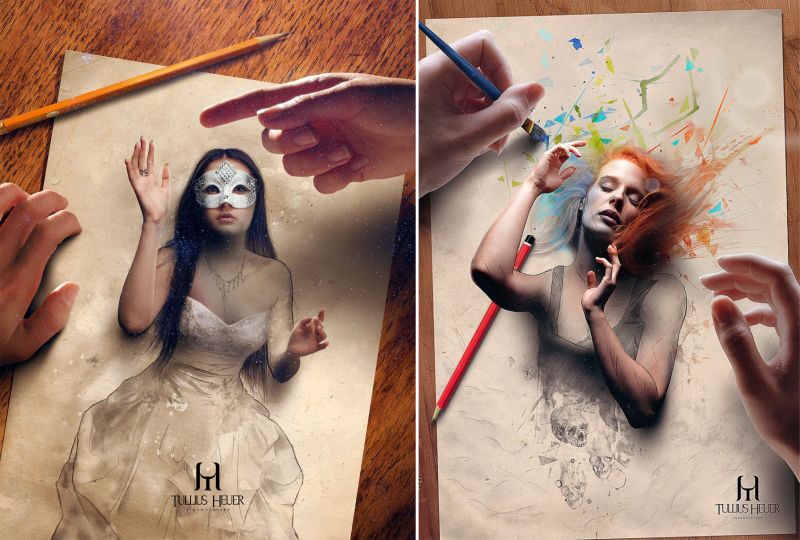 Art / Painting / Sketching
Self-taught Brazilian artist Tullius Heuer combines his pencil art simulations with photo manipulations in Photoshop and the results are absolutely magical. Each digital painting is a work of his own realities with surrealistic touches, taking his artwork to whole new level.
It is really amazing to see how this brilliant artist combines two different art forms and create beautifully surreal works of art. Each surreal figure literally leaps off the page, surpassing the limits of paintings. The amazing illusion that these sketches are coming to life makes his artworks even more fascinating.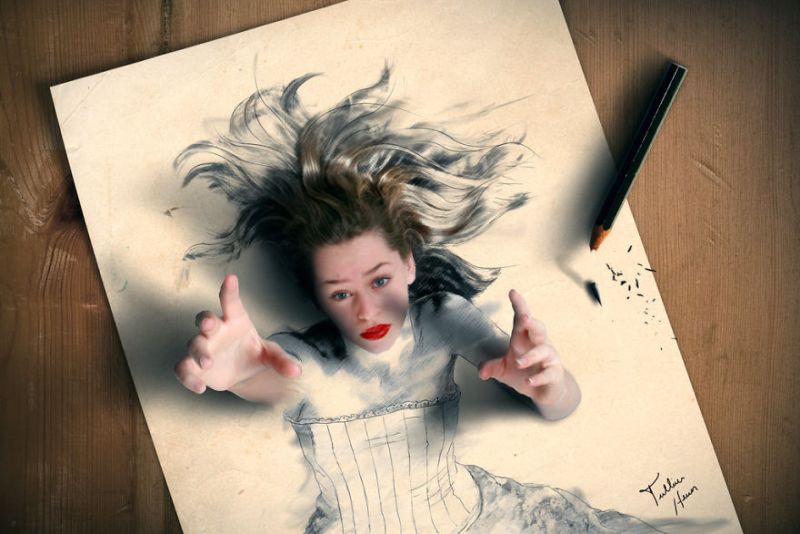 On his official website, he has mentioned,
I live in a city called Maceió, located at the state of Alagoas, Brazil. I started earning some visibility when I got my first DD on DeviantArt, given by Aeirmid, it was one of my first artworks ever: "Taking life?!". This work was created for a Worth1000 contest for the first time, but I didn't win anything with that, so I decided to start using other places to show my work. My most popular artworks are those who I play with something coming to reality from a paper sketch.
In the images given below, you can see how he expresses his thoughts and feelings about life and existence in for of wonderful digital paintings. The resulting artworks are sure to eerie and amaze you at the same time.