---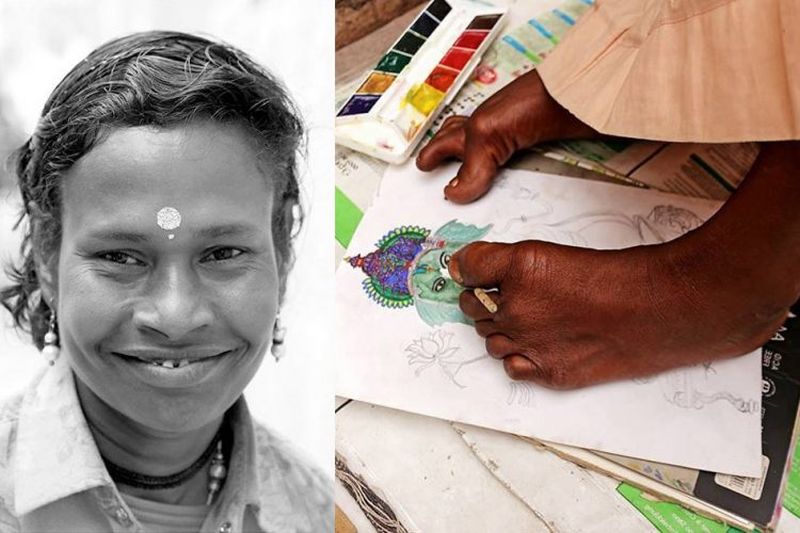 Artists / Inspirational / Painting
It's heart-wrenching to see people begging in front of you, asking for food or money. Sadly, begging is one of the serious social issues in our country. Many poor handicap people opt to beg because of their inability to work and earn their livelihood. Even 27-year-old Anjana Malli from Rishikesh, Uttarakhand used to live the same life – as she was born with no hands, and deformed back and legs.
To help her family financially, she used to beg because no one would hire her for work due to her inability. However, she could write by holding a pen between her toes. Once while sitting on the roadside, she was trying to write "Ram" with her leg. That's when Stephanie Joyce, an artist and yoga teacher from Virginia, U.S., saw her and was completely intrigued by this differently-abled woman's zeal to write.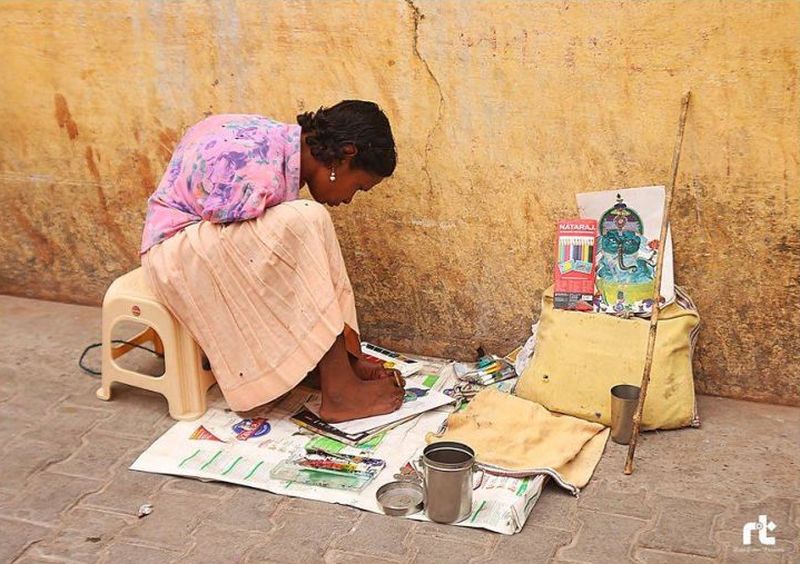 While talking to Anjana, Stephanie decided to help the young woman learn painting with her legs. She spent a few months teaching Anjana how to draw and fill in vibrant colours to her illustrations. After practicing for months, Anjana started painting figures of lord Shiva, Ganesha, birds, etc.
She holds drawing tools with her toes to create interesting artworks that she even sells on the banks of the river Ganga. Now many people gather around to see her creativity when she starts painting with her toes on the Parmarth Niketan path of Rishikesh.
Her beautiful paintings are sold between Rs 2,500 to 25,000 and are mainly bought by foreigners. The art of painting has given a new meaning to Anjana's life. Now she proudly supports her parents and disabled brother. She even wishes to gift one of her paintings to Prime Minister Narendra Modi.
This incredible woman has shown us that one can do wonders in life despite physical disabilities. Even the parts in our life that we're scared of can sometimes be a driving force to the path of success. All it needs is your determination and undying zeal to learn new things for a better life.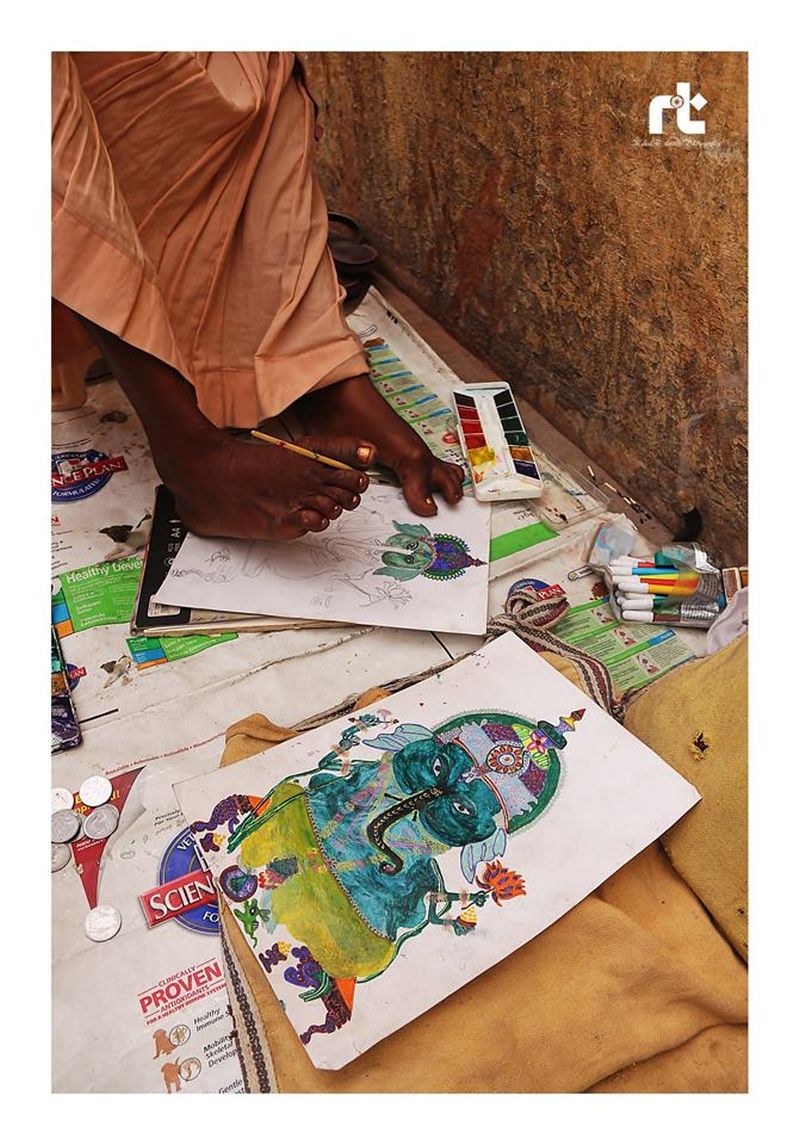 Via: LogicalIndian