---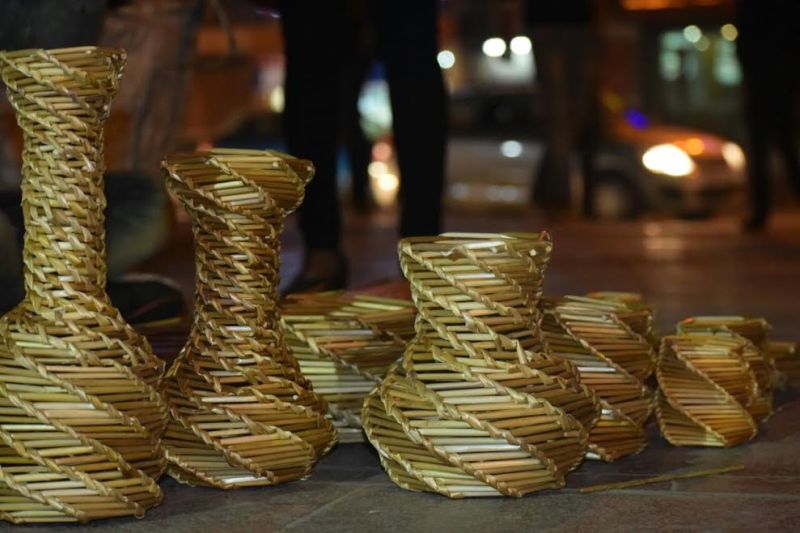 Featured / Handicraft
Art knows no boundary, yet many times we fail to recognize creative art forms and artists present exactly in front of our eyes. Have you ever seen craftsmen sitting by the roadside, selling beautifully handcrafted objects? These decorative handmade objects are not just the way for a sustaining income for craftsmen, but also the symbol of their artistic skills. Nevertheless, have you ever wondered why these creative handicrafts on roadsides are being overlooked?
This is because these artworks are not showcased inside the flashy air-conditioned shops with popular brand names, or maybe we have forgotten to see the beauty in simple and small things. That's why local handicrafts are not very popular among the youth and other age groups – as all of us are fascinated by unnecessarily overpriced things offered by big brands. But sadly this affects the livelihood of the local craftsmen and artists.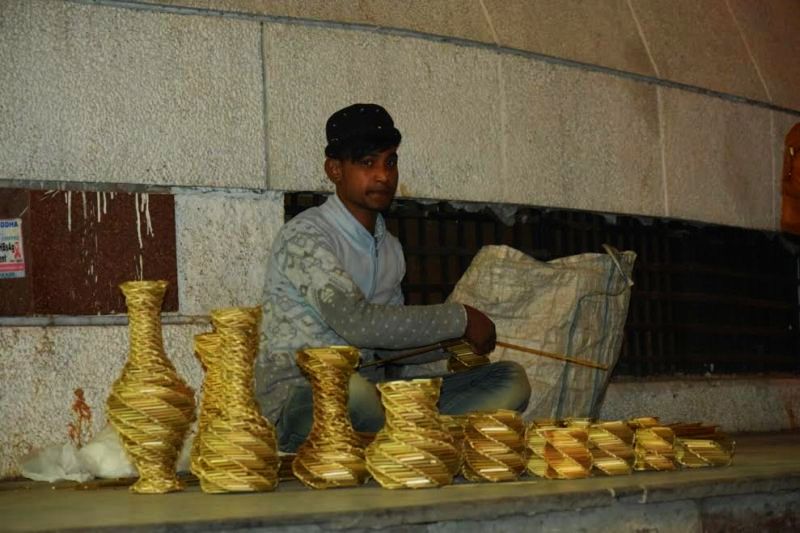 Among few of these craftsmen is, Arjun – a young craftsman from Uttar Pradesh, who migrated to Delhi a few years back in search of better livelihood and recognition. He makes small baskets, vases, and other home decor objects by simply giving different shapes to cane sticks in varying styles and patterns.
Arjun is a decently educated guy, who has learned the art of crafting cane sticks from his mother. It took him three years to develop the confidence to present his handicraft skills publically. You can easily find him crafting the cane sticks live in Delhi at Connaught Place, on the pathway of Palika Bazar parking, radial road number-2, opposite to G-block Baggit showroom near the red light, to be more accurate.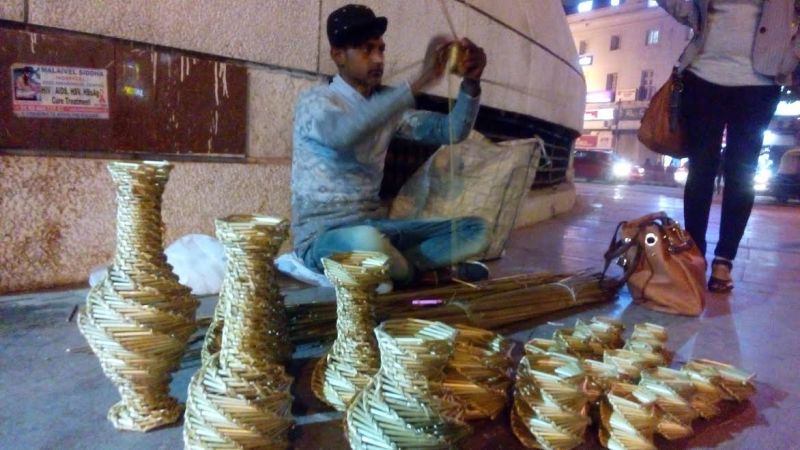 Every day he sits at the same location from 6:00 P.M. to 10:00 P.M. You can find him crafting pen stands, flower vase, lamp shades, etc. only with the help of cane sticks, cutter, and creative twisting techniques. He even customizes products as desired by the customers. The price range of the products varies between Rs.50 to Rs.250 per piece.
Arjun is someone who can inspire the youth to choose a skill-based work, which their families have been doing from generation. So why not we also join hands together and make a difference in Arjun's life and others like him by simply providing them with the recognition they deserve. You can purchase these artistic products for your home or gift them to your loved ones. This simple act will not only bring joy to your life but it will also motivate these young craftsmen to keep this art form alive.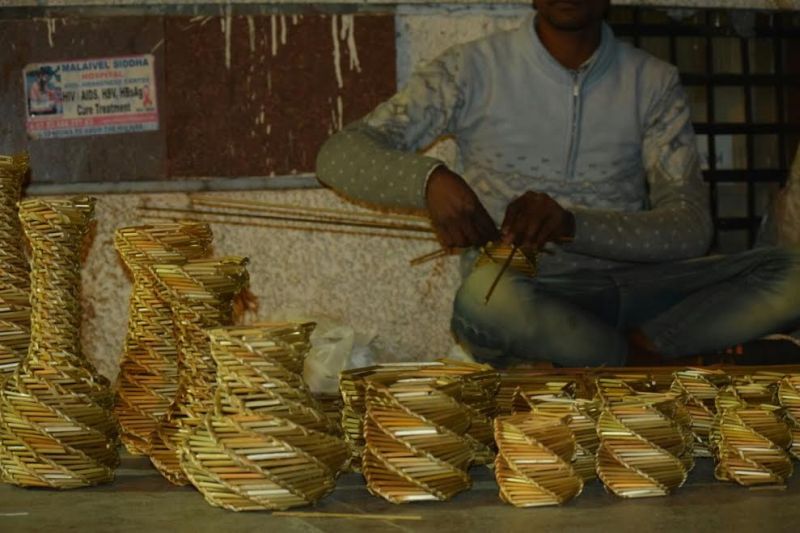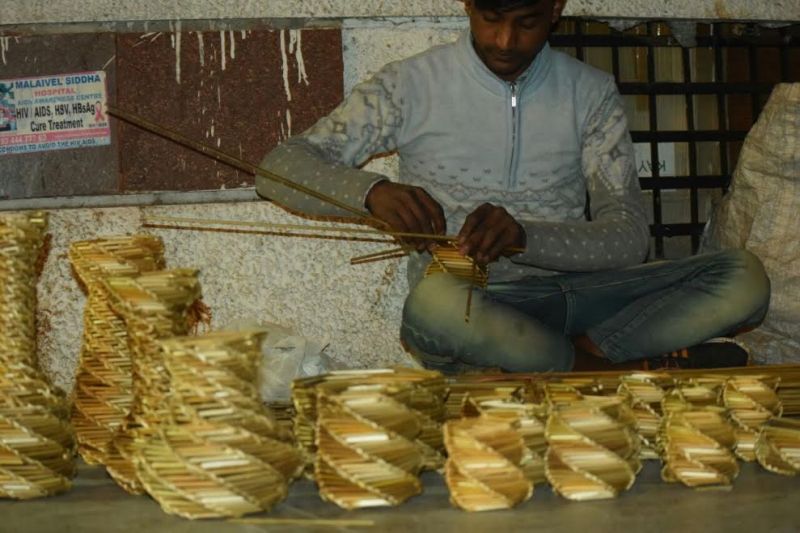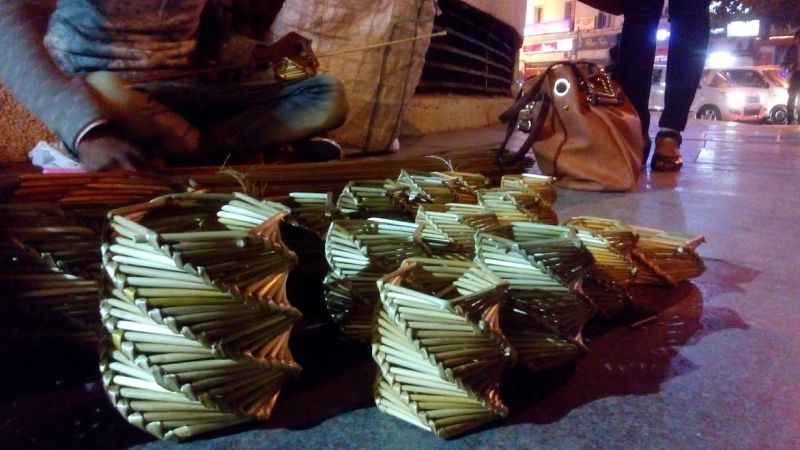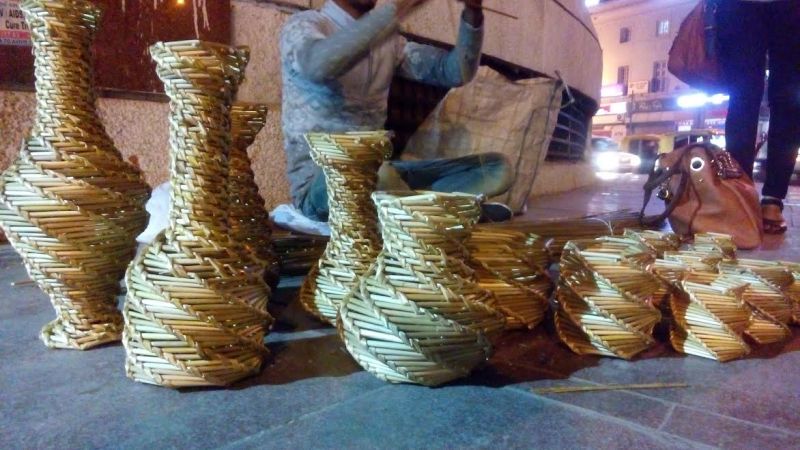 Images Courtesy: VickyDas