---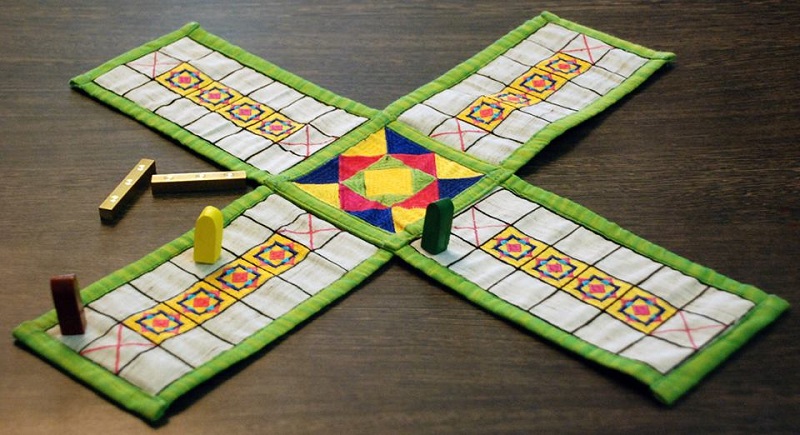 Handicraft
In this tech-savvy world, digital games seem to have completely displaced the ancient Indian board game. Before the video games and play stations, kids used to play board games like Snake and Ladder, Ludo, Chauka Bara, etc. These traditional games were not played just to kill the time, but also to improve memory, counting skills, as well as, sharpen one's strategic skills. Now, a Chennai-based venture called Pachisi, started by Neha Murthy in 2014, is aiming to bring back those age-old Indian board games for the new generation.
In college, she presented her love for ancient Indian games as a final year project that included five different board games on fabric. With the aim to revive ancient Indian games, she created these board games on fabric pieces with an interesting twist to attract more people to play them.
However, during her research project, the specialist in Textiles in her post-graduation found out that most people were unaware of a few traditional games. Many people knew how to play games like Ludo, Chess, and Snakes and Ladder, but very few knew or had heard of games such as Goats and Tigers and Pachisi.
So, she decided to reclaim the lost glory of ancient board games in a quirky way. For that, she has handcrafted these age-old games on textiles using embroidery based on various India-inspired themes. She has also embroidered a few kinky slang on Tic-Tac-Toe game – such as "No Hurry No Worry," "Darling I Like You But Not As Fast," "Peep Peep Don't Sleep," etc. This way she has tried to give a pun-filled twist to this game.
Not only entertaining, but these traditional games will also make new-age kids learn a bit about the country's mythology and history. For instance, the game of dice in Mahabharata was the reason to send the Pandavas to exile. This game is known to be Pachisi, which was a popular game among the kings and queens of India.
With her handcrafted board games, Neha is hoping to make the new generation eager enough to ditch hi-tech gadgets over these classics. The price of the products varies from Rs. 400-Rs 1,600. You can find out more about the available board games on their website or Facebook page.
Via: TheBetterIndia