---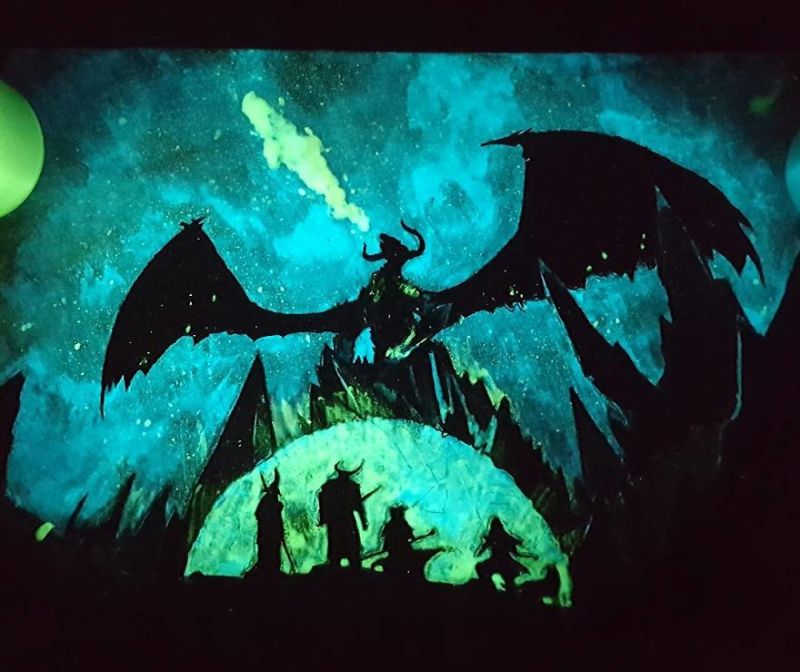 Painting
The paintings by Spanish artist Samuel Romero may look appealing to you in daylight. But their true beauty is revealed in the dark. Most of his glow-in-the-dark paintings are inspired by animals that seem to be wandering in a forest at night.
Through these paintings, you can witness how beautifully Romero manages to capture beautiful scenes and luminescent night skies using some glowing paints. Besides animals roaming in natural wonders, he also creates portraits of anime characters and superheroes – such as Goku from Dragonball Z and Deadpool. All of his beautifully compelling luminescent paintings evoke a sense of wonder and awe. Meanwhile, each illuminating painting brings simple canvases to life.
The glow-in-the-dark paintings have literally and figuratively brought a whole new dimension to the classic art form that's usually meant to be enjoyed visually during the daytime. But all thanks to various glow-in-the-dark paints available in the market, now painters are creating such wonderful paintings which can be admired in the dark.
You can find out more of his creative glow-in-the-dark paintings on his Instagram account.