---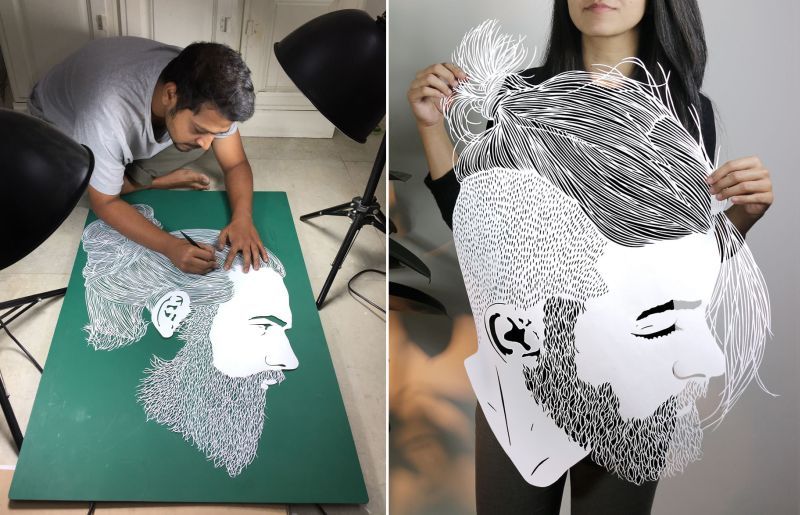 Art / Artists / Design
Parth Kothekar, a paper-cut artist from Ahmedabad, India, often comes up with thematic series of paper art. Earlier we have seen his Indian mermaid papercut series, which portrays the beauty of Indian women through intricately cut sheets of paper. This time the brilliant artist has hand-cut different hairstyles on single sheets of paper.
Each artwork has been created with such fine detailing that it's hard to believe that these hairstyles are made from the paper cutting technique. One could easily mistake these art pieces as drawings or paintings. Kothekar always found silhouettes and graffiti stencils interesting, so he initially began experimenting with paper-cutting as a creative hobby. Later, he got passionate about this art form that now he creates painstakingly exquisite artworks.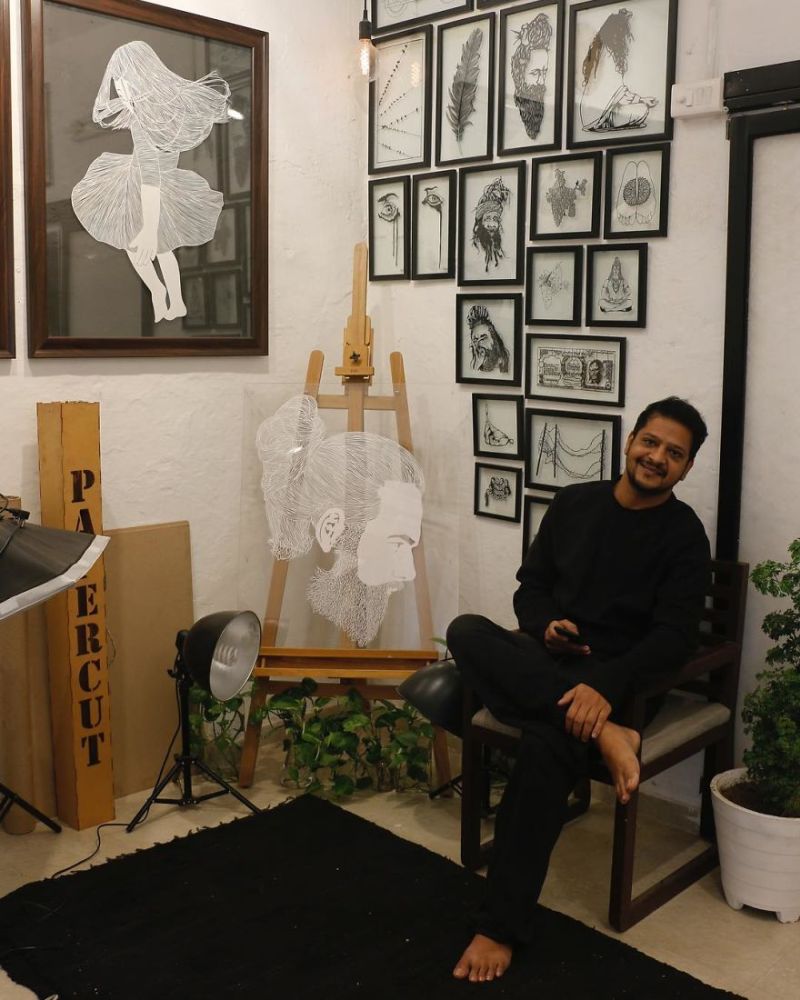 Using a sheet of paper, a surgical knife, a cutting mat and a pencil, the enthusiast creates these stunning illustrations. He firstly draws each illustration on paper and then cuts them carefully with a surgical knife. It takes maximum one to two days to create one art piece.
The delicacy, simplicity, and lightness make his works of art unique. Each of his art series is are based on everyday aspects of life. It's quite challenging for him, but that's what keeps him motivated to create some one-of-a-kind artworks.
Another thing that keeps him inspired is that fact that with paper the final output is not known until the end. This also keeps his curiosity alive to create something different from his previous creations. Let's have a look at his latest paper art series that revolves around trendy hairstyles.
You can also see more of his work on Instagram or purchase his art pieces online on Etsy.