---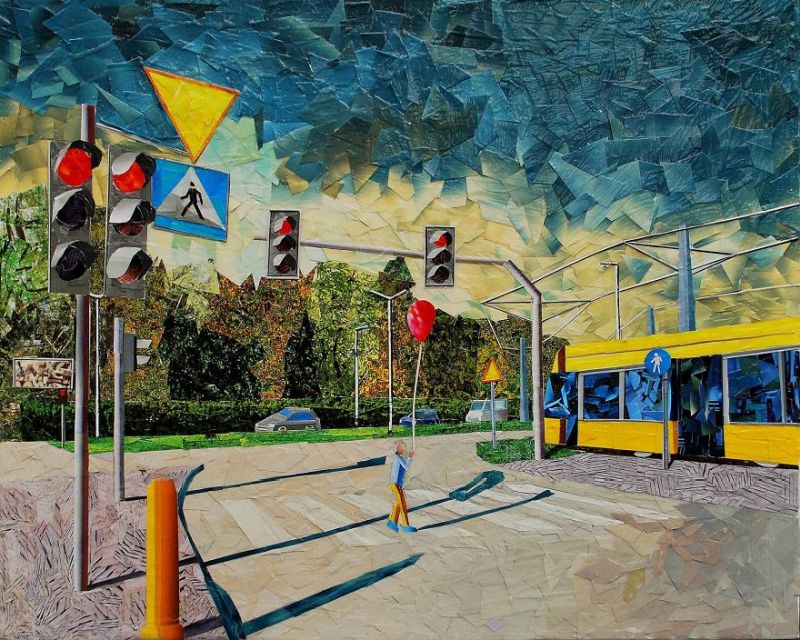 Art / Handicraft / Painting
At first glance, these colourful cityscapes created by Polish artist Albin Talik look like oil paintings with bold, irregular brush strokes. But these are actually collages made out of torn scraps of paper. The technique is called paper painting in which thousands of pieces of cut paper are taken in a whole array of colours and further arranged on a canvas using glue.
These carefully organized and glued paper pieces mimic the effect of irregular brushstrokes. The end result is a beautiful cityscape painting that can easily be mistaken as an oil painting from a certain distance. Each art piece can take up to a month to complete, depending on the degree of complexity of the portrait.
Talik started out making portraits of family and friends with pencils. After taking painting lessons he discovered paper collaging technique and never looked back. His artistic instincts keep forcing him to create different works of art. Earlier he has worked on various paper collage series such as Pyramids, Rumination, etc.
This time he has created a beautiful series of Cityscape, which portrays the beauty of Debniki, a district of the city of Kraków in Poland. It is a beautiful place where this creative artist lives and decided to capture this amazing place in his paper paintings. From local streets to cafes, Talik has managed to create many different locations of Debniki in form of colourful paper collages.
Check out the images below to see his beautiful creations. Besides that, he also creates illustrations for animated videos. Discover more about him on his website and Facebook page.