---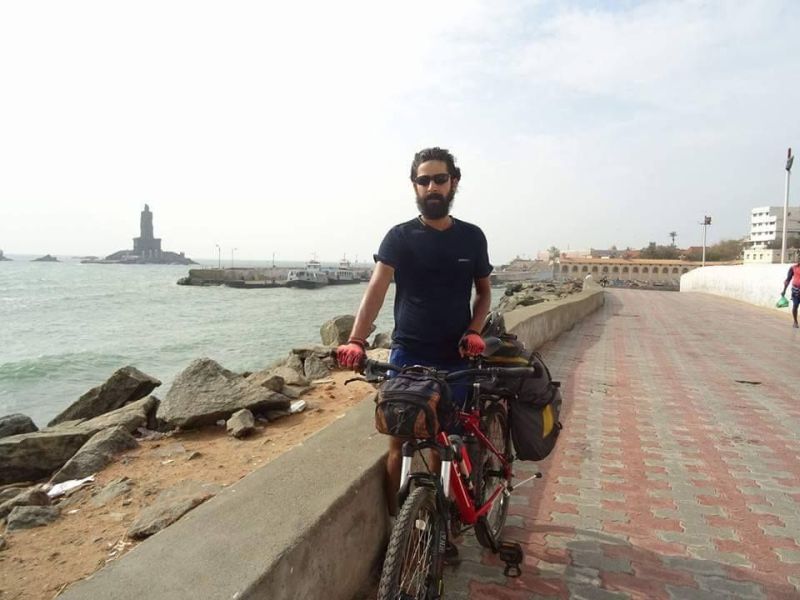 Inspirational
All over the world, people have started ditching their expensive, high-tech cars and other modes of commuting to get back to the centuries-old method of transportation i.e., cycling. If you cycle too, how many kilometers have you covered on your bicycle so far? Well, we're not sure about you. But Mandi-based Ayurveda graduate, Uday Shankar, has travelled from his hometown (in Himachal Pradesh) to Madurai in just 47 days (with 43 days of cycling). His passion for cycling led him to opt this transportation medium, which makes him feel as if he is floating in mid-air.
How it started
The 34-year-old (Ayurveda graduate from MDU Rohtak, Haryana) started cycling at the age of 29 and slowly this compulsive mode of transportation became his addiction. According to Uday, it's a medium, which cleanses both mind and body, and leaves you feeling fresh every time after the ride. Eventually, his passion for cycling led him to travel across many states across India.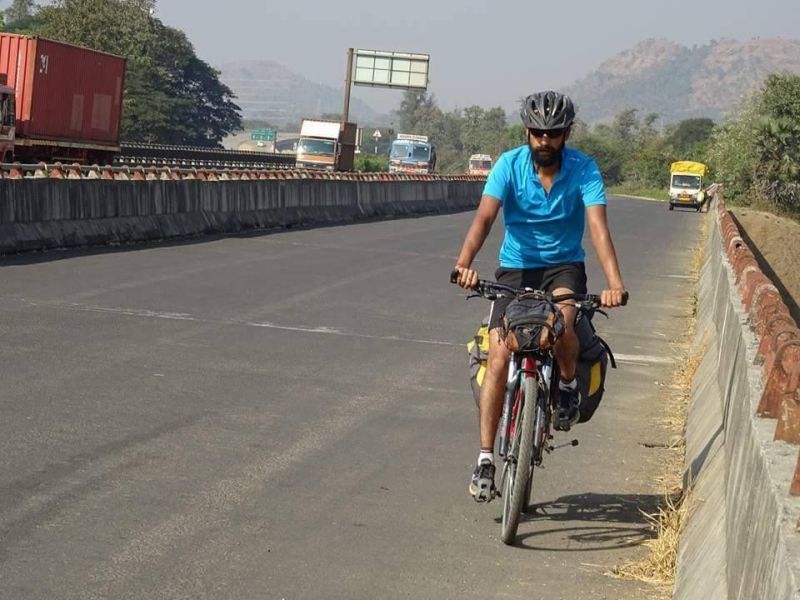 His initial plan was to travel from Kargil to Kanyakumari (K to K). So, he started on 7th September 2016 from Kargil via Leh, Manali, and Mandi route. But due to some unavoidable reasons, he had to take a break at Mandi, Himachal Pradesh (his hometown). Later, his plan changed to travel from Mandi to Madurai (M to M)).
After that, he started his journey on 10 December 2016 from Mandi and completed it on 27th January 2017 in Madurai. The Route that he followed is given below:
Mandi – Chandigarh – Delhi – Jaipur – Udaipur – Vadodara – Mumbai – Pune – Kolhapur – Nipani via Amboli Ghat – Swantwadi – Goa – Karwar – Calicut – Trivandrum – Kanyakumari – Tirunelveli – Madurai
Some Highlights of his Journey
Uday told EdgyMinds that Chandigarh to Panipat was the longest ride of the whole trip, as he covered around 120 km in a single day. But next day he woke up fresh and was ready for the next destination. During his journey, what he didn't like was the Delhi traffic and boring highways – because the scenery was not too appealing, while his body was still adapting to long cycle rides.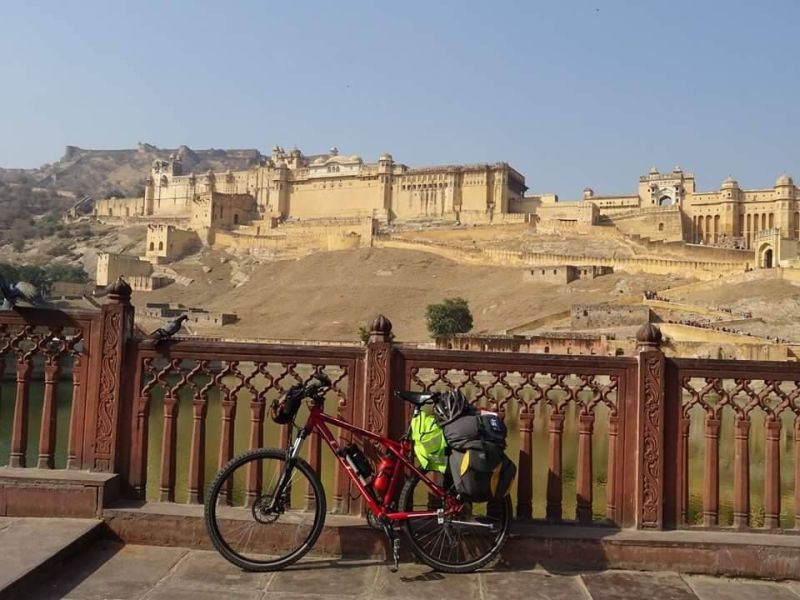 After that, he travelled across some parts of Rajasthan and Gujarat. From Vadodara, his friend joined him on his journey. After cycling for some more days, he again had to face Mumbai's traffic. But Uday and his friend decided to stay for a day at Lonavla, a beautiful hill station near Mumbai. The next destination was Kholapur, and then Nipani via Amboli Ghat – a beautiful ride through the jungle of Western Ghat with small villages in between.
Next destination was Sawantwadi and after that Goa, where they enjoyed their beer the most. Next day, he cycled around Panjim and started off to the next destination Karwar and after that to Calicut to Trivandrum to Kanyakumari to Tirunelveli and finally Madurai.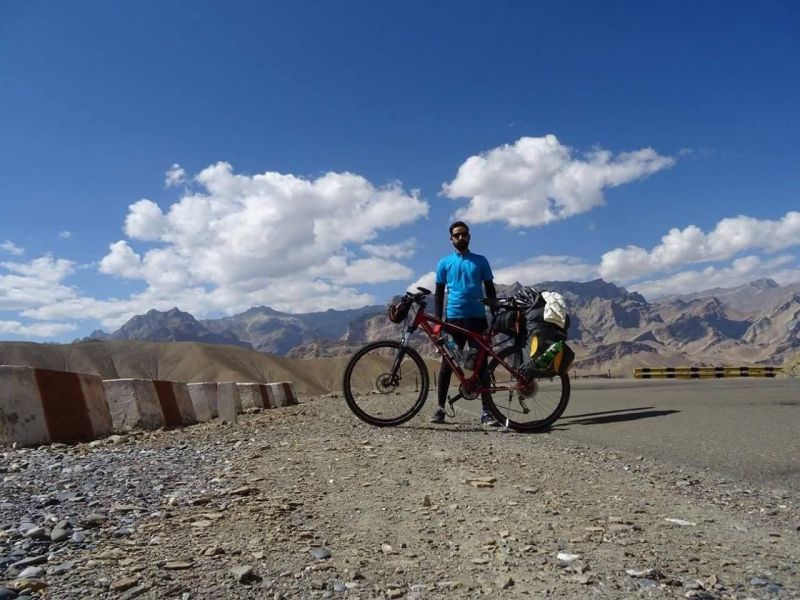 His entire journey is an inspiration that if you have a zeal to travel, then even a cycle is your 'best friend' to travel places with you. Cycling is a lot more than a medium to get from one place to another. It's healthy, cheap, fuss-free and environmentally-friendly at the same time. Moreover, it makes you feel more connected to your surrounding environment.
Last, but certainly not least, cycling can make you feel happier and you'll be left with amazing stories to tell about your journey for years – just like the amazing journey of Uday Shankar. He is even planning to start another wonderful road trip on his bicycle next year. Here's wishing him good luck for his next trip.
For now, check out some beautiful pictures of his journey.