---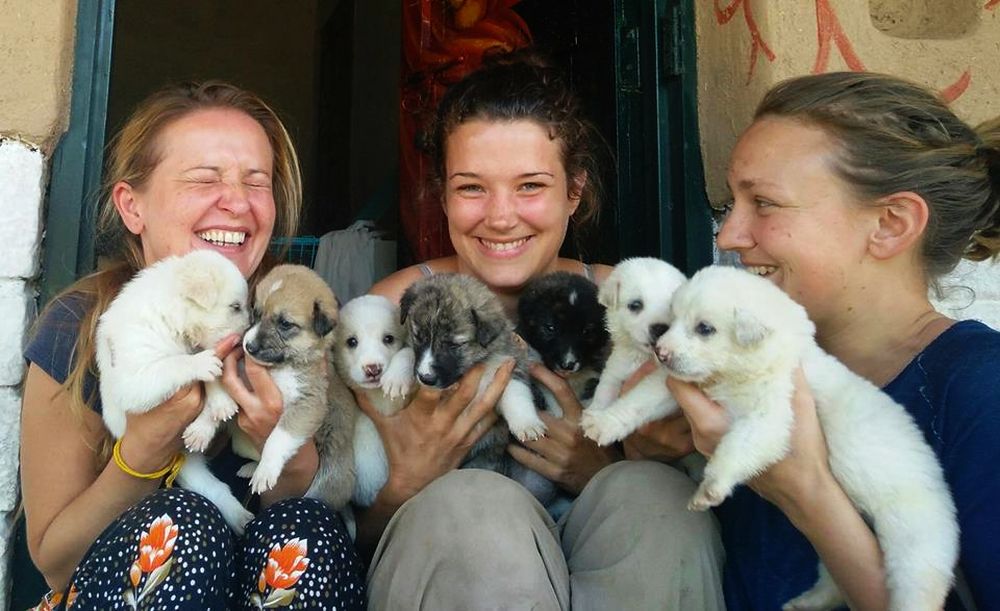 Inspirational
Located in Dhanotu village near Dharamshala, Himachal Pradesh, Peepal Farm is a recovery center that gives the second life to injured stray animals. The organic farm has been set up by Robin Singh along with Joellen Anderson for stray animals and those who want to do something for animal welfare and animal rights. Not only dogs, but the recovery center also takes care of other abandoned animals like cows and mules to help them live a normal life they deserve like every other living being.
How it was started
Robin was working for an IT company in US and was earning quite well. But his journey to set up Peepal Farm started in 2012 when he came to India and visited Auroville in Pondicherry. While enjoying his stay in the beautiful place, he met someone who was taking care of abandoned dogs. That was the time when Robin realized how much these innocent animals suffer and he must do something to make their lives better and also to initiate some eco-friendly measures to improve environmental conditions.
After that, he started a sanitisation program in Delhi for stray animals, but over the years, with a desire to live closer to nature, he moved to Dharamsala, where he started working to take care of the animals that humans harm. This is how Peepal Farm was developed in 2014 and now it has turned into a vegan organic farm and recovery center for all kinds of animals.
A recovery center – not a shelter
Robin has mentioned in an interview that this is a recovery center, not a shelter. This means once the animals are in the healthy state, they are released to the places where they were found for living their natural lifestyle. Referring themselves as Badmash Peepal, they are also helping animals to find new homes, where they will be safe and cared.
As per the farm's volunteering work-exchange program, anyone can work here in return for food and stay. From taking care of weak animals to nourishing injured animals, the active members in the farm works day and night to prevent animals abuse and also to change human behaviour towards stray animals.
Sadly in our country, all stray animals are considered threat and people hit them brutally with sticks or stones. Due to this cruel practice, most animals are injured badly – suffering fractures or serious wounds. Most animals that are brought into the recovery center are severely injured and it takes days, weeks or months to get them back to their normal healthy state.
The team at Badmash Peepal also makes sweaters from gunny sacks for cows to keep them warm in cold weather. These sweaters are printed with Lord Krishna's portrait with a phrase "yeh gai meri hai' (meaning "this cow is mine"). As per Hindu mythology, Krishna is considered as a cow-herder and a protector of cows, so the team at the farm hopes that farmers will try to avoid hitting cows with sticks or stones after seeing a God's portrait on the piece of cloth they'd be wearing.
Sustainable Practices
At the vegan farm, only sustainable practices are followed from taking care of the animals to cooking and building. To be precise, the entire campus has been built with salvaged wood, stones, and mud. Moreover, various animal sheds and houses are constructed out of scrap, beer and plastic bottles, and mud to encourage sustainability. Besides that, they use cow dung to make eco-friendly plant pots that are intended to replace plastic planters.
Food – Everything for consumption is grown on the farm itself. To produce food, they depend only on natural and organic farming techniques. As mentioned before, it is a vegan farm, so no animal products, such as meat and dairy products, are served here. But only for the ailing dogs, leftover bones are brought into the farm from a local butcher.
This Dharamsala-based organic farm is doing its best not just to save the innocent animals around us, but also to maximize sustainability and preserve the natural environment. Kudos, to their efforts. And we hope more people join their noble initiative and stop animal abuse.
Find out more about Peepal Farm on their Facebook page.
Via: YourStory