---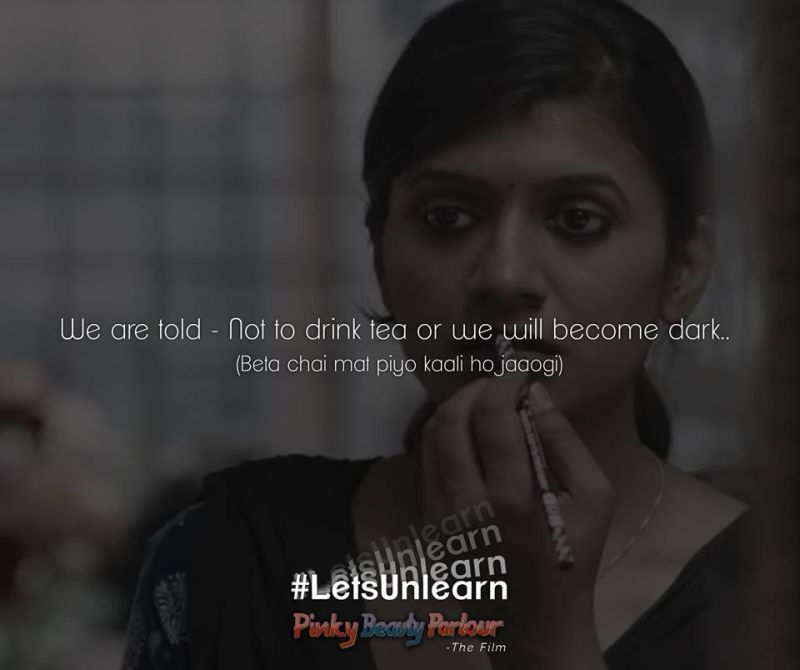 Featured / Videos
We often talk about development, women empowerment, and equality, but still, keeping hear a lot about racism and skin colour bias. Sadly, in major parts of India (even in the so-called advanced cities) people are obsessed with light skin and tend to shun the ones with dark skin, especially with regards to women. Directed by Akshay Singh, Pinky Beauty Parlour is a film that brings the society's demon to the spotlight and challenges the country's obsession with fair skin.
In the movie, you can see the true picture of the society where women with light skin are envied and considered beautiful. On the other hand, the darker-skinned ones are mocked, shamed and even considered inferior to the fair-skinned family members.
According to Akshay, the film has been inspired by real life incidents and stories that he noticed around him since childhood. It's sad that dusky girls are always forced to apply fairness creams and other stuff to get lighter skin tone. He even knew someone who went into depression because she couldn't get lighter skin even after many efforts to lighten her skin. This had left a deep impact on Akshay and he wanted to do something for changing people's mindset about this discrimination.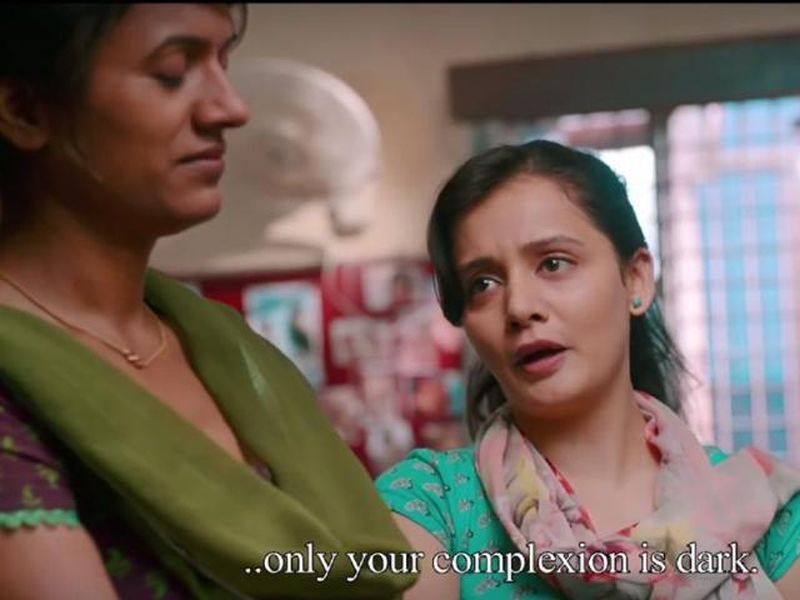 He made a film on this issue as cinema is one of the most influential mediums to reach a larger number of audiences. The film leaves a wonderful message that beauty is beyond skin colour. He has even started the campaign #LetsUnlearn on social media to fight against the issue of skin colour bias.
The eye-opening movie is a murder mystery layered with dark humour, while exploring the social stigma in a poignantly. It is a tale of two sisters, Bulbul and Pinky, who run a beauty parlour in Varanasi. A murder takes place in the beauty parlour and soon confusion and commotion of the murder investigation and trial begins.
It is a small budget film and the team had to face a lot of problems during the creation process. One of the challenges was to put together a young and passionate team that could perfectly reflect the director's vision on screen. But finally, the director managed to get the desired team on board to work on the finished product.
Another difficulty was to manage the funds for making the film. He managed to complete the film with all the savings he had and even took a few loans from banks as well as friends. However, completion of the film was not the ultimate goal – it is to reach more and more people and show influence them to "unlearn" this deep-rooted issue.
The film has received appreciation on the international festival circuit. It got a market screening at Cannes Film Festival and even got selected for screening at Jio MAMI Mumbai Film Festival, International Film Festival of India (IFFI), Chennai International Film Festival, and Pune International Film Festival (PIFF).
It's high time that movies on such sensitive issues must be released commercially. As now even audience looks forward to a film with relatable social content, provided they are also entertaining. Such thought-provoking movies could help people to come out of some baseless notions such as skin colour-based discrimination.