---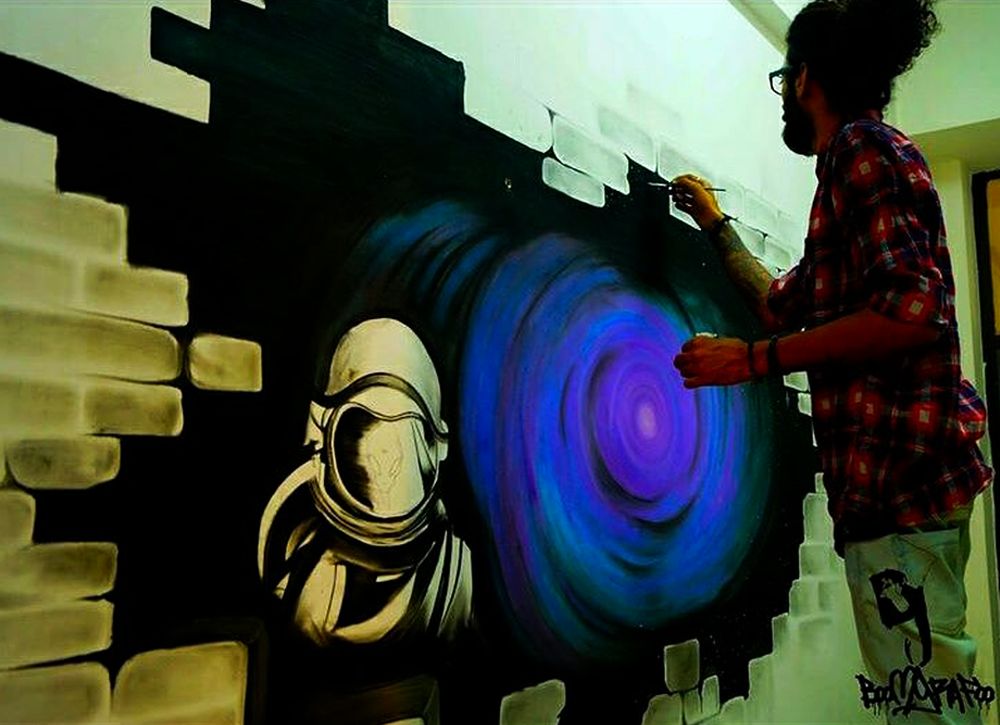 Art / Artists / Painting / Sketching
Over the years, graffiti art has become much more accepted around the world. Today, many graffitists are being commissioned by many design studios and advertising agencies to give an artistic touch to both private and public spaces. One of the talented graffiti artists in India is Prakhar Verma from Kotdwar, Uttrakhand.
His life as an artist
The 21-year-old graffitist creates striking artworks alongside his studies in Multimedia and Animation from IMS-Design and Innovation Academy, Noida. His interest in art began at a young age, during his school days he started making temporary tattoos with pens. With time his hands became deft to start making permanent tattoos using a machine. Now it has been around eight years he's making not just tattoos, but equally stunning sketches and graffiti art as well.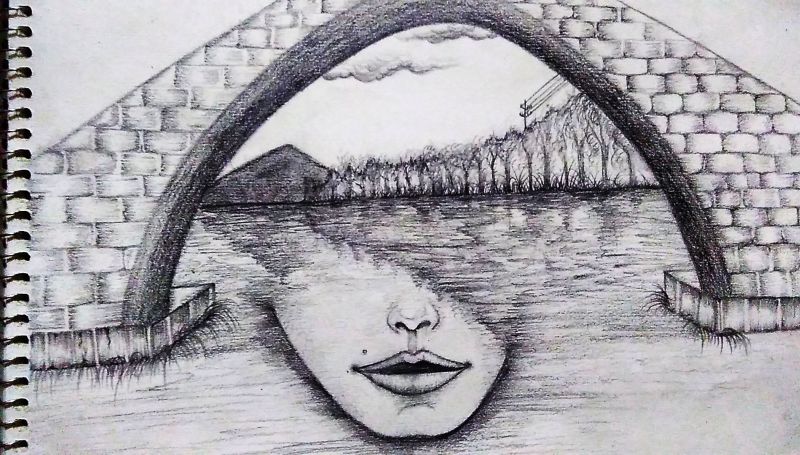 Using a graphic base as background, the artist creates illustrations depicting his own interpretation. His works are produced two-fold: firstly the dynamic elaboration of an abstract/graffiti background, and finally, he adds more details contrasting with the background.
Although he excels in different art styles, but graffiti is something that has given him more recognition. Even in his college, he is well-known for his amazing graffiti creations. Inspired by some tattoos works, graphics, and music, most of his artworks express dark emotions that some people feel on the routine basis but often tend to hide them. But this creative artist has found a beautiful way to express dark emotions through art.
His love for art and music led him to graffiti
According to Prakhar, most of his artworks are sort of trippy – as he tries to merge so many different sentiments in one artwork. He explains that it's just like a soul surrounded by so many feelings or sensations, and how an individual feels living in a society full of people with different mentally and beliefs. Hence, his artworks are likely to hit viewers' mind.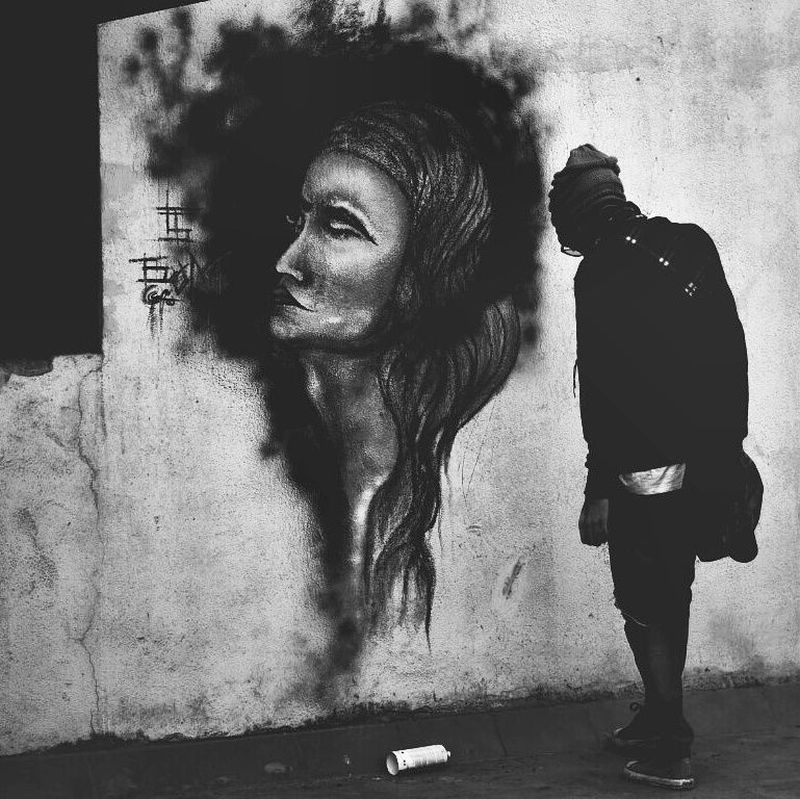 Prakhar along with two more artists has started a graffiti crew called 'Boomgraffoo,' which is dedicated towards art and artistic conceptualization in any field. While working on their awe-inspiring creations, they like to listen to heavy metal, psychedelic trance or any other heavy music. Their all time favourite bands are Porcupine Tree, Tool, Slipknot, and Three Days Grace.
Even their choice of music can be seen reflecting through their artworks, which are made using acrylic paint, spray paints, felt pen, and other painting tools. Recently, they created a graffiti art on lotus theme for a client in Hauz Khas, Delhi and are looking forward to creating more striking works of art for both personal and commercial purposes.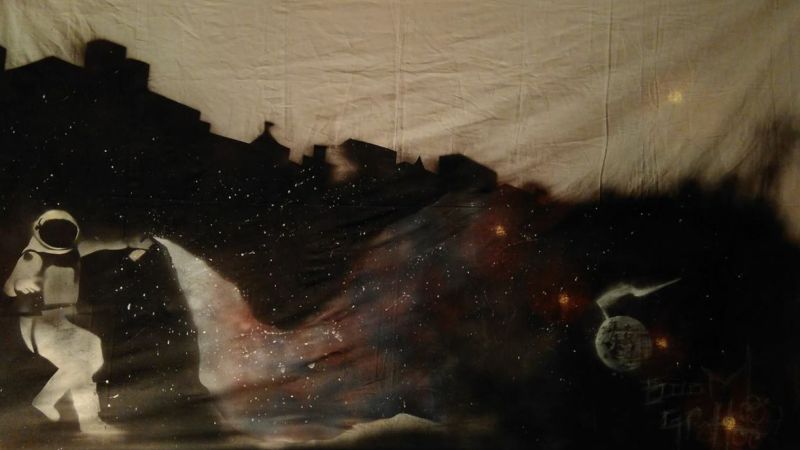 Future plans
He is planning to prepare some artwork on mental illness to help the sufferers and people around them to start looking at getting their lives back together. It's really commendable that he is trying to focus on mental health, which is a serious problem prevailing in our society but often neglected.
We hope Prakhar makes a huge impact with his striking work in coming years. His spectacular artworks are worth noticing and are likely to grab viewer's attention. Find more of his work on Facebook and Instagram.
Check out some of his art pieces in the images below.