---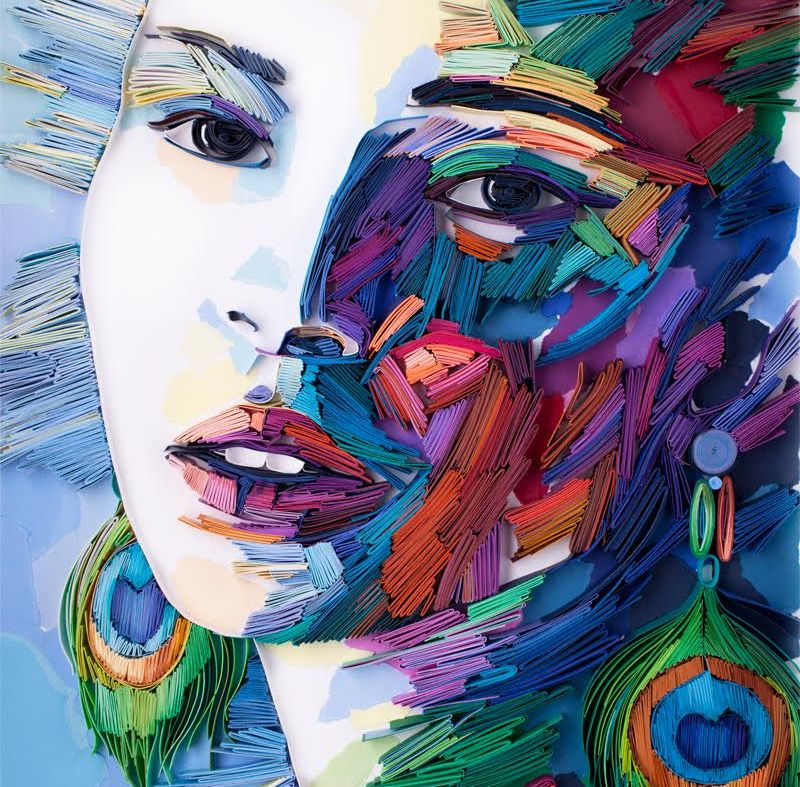 Art / Design / Handicraft
Paper artist and graphic designer Yulia Brodskaya creates colourful quilled paper portraits, which seem to be the hybrids between painting and sculpture. Paper quilling is the centuries-old art form of filigree in which strips of paper are rolled, shaped and glued together to create various decorative designs.
Brodskaya began experimenting with this paper art six years ago. Over the years, her hand became deft and she still continues to innovate paper quilling technique with her each illustration. Each fold on paper has been so carefully done that the final art piece appears like a brightly coloured painting.
In 2016, she introduced a series of portraits featuring illustrations of aging and older people. This series was inspired due to the fear of her own mortality, but each portrait showcases aging people with dignity by rendering them in brilliant colour.
This year, she has expanded her collection to younger subjects that are decorative, visually-attractive, and blended with a sense of realism. Each portrait tells its own story while leaving some blanks for the viewers to fill in. Following are some of the vibrant portrait designs by her. You can also see more of her work on her Instagram account.
Girl with peacock earrings
This portrait illustrates a young girl wearing peacock earrings. It is designed with several paper strips that are quilled and glued together to form an appealing design.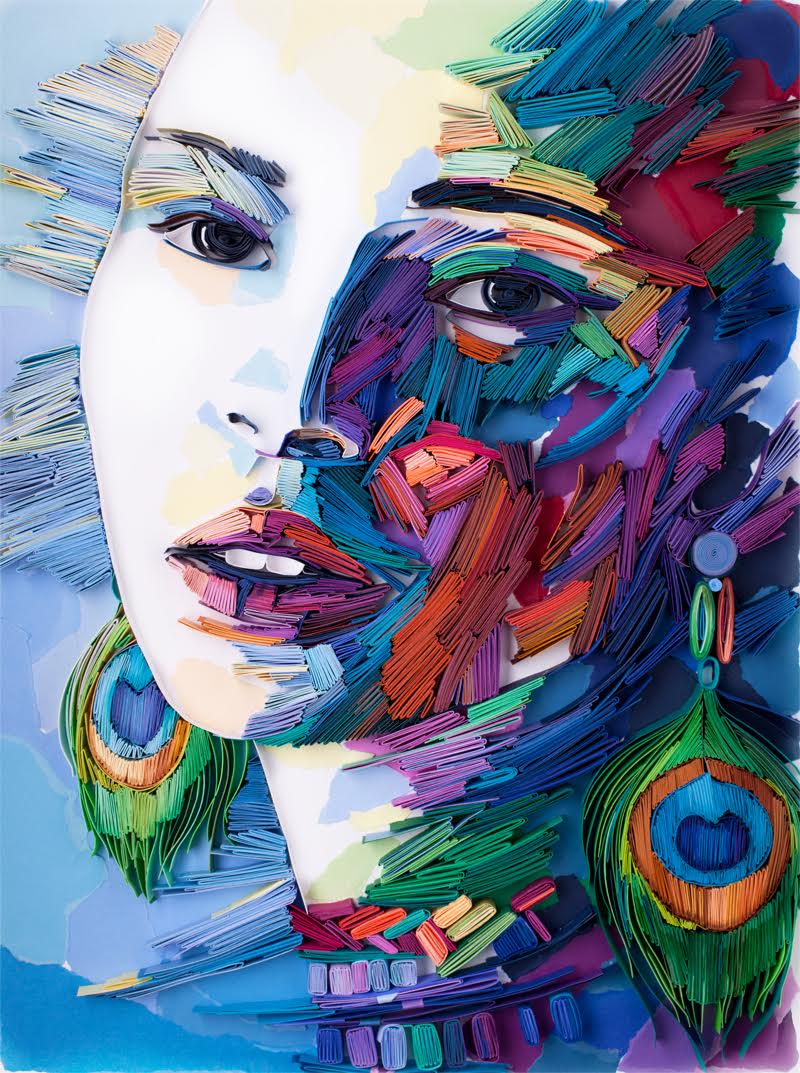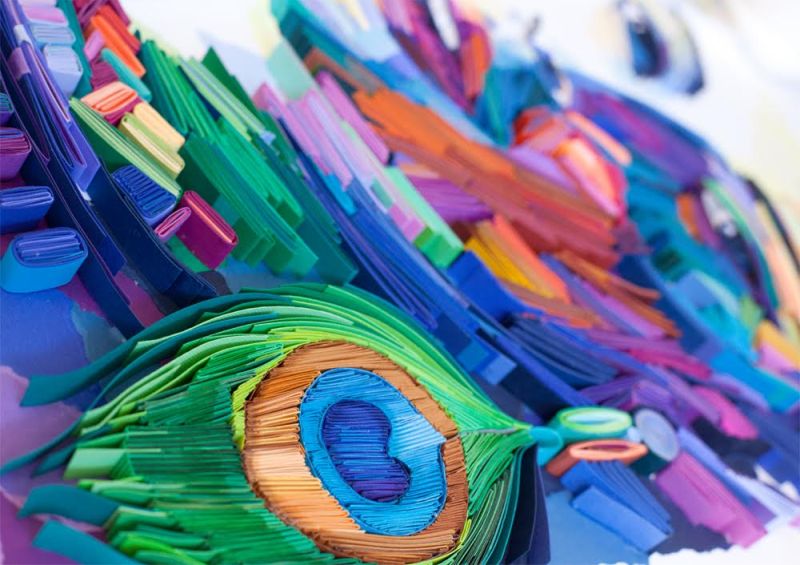 Embrace
This piece is not as bright as the rest of the portraits, but equally stunning. It's the result of the flow of thousands of paper strips that are arranged to tell a story with a subtle movement.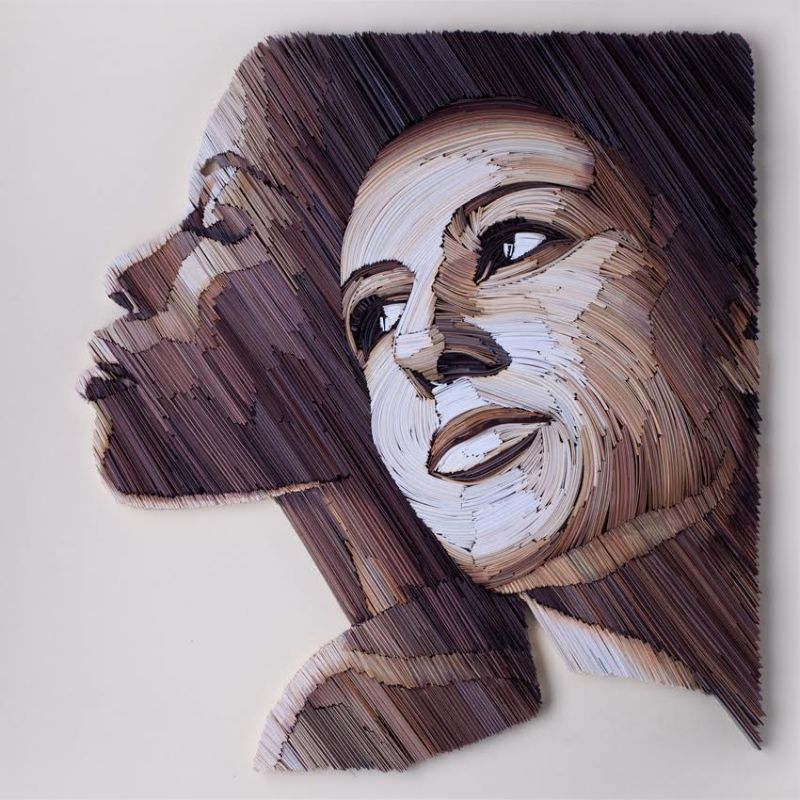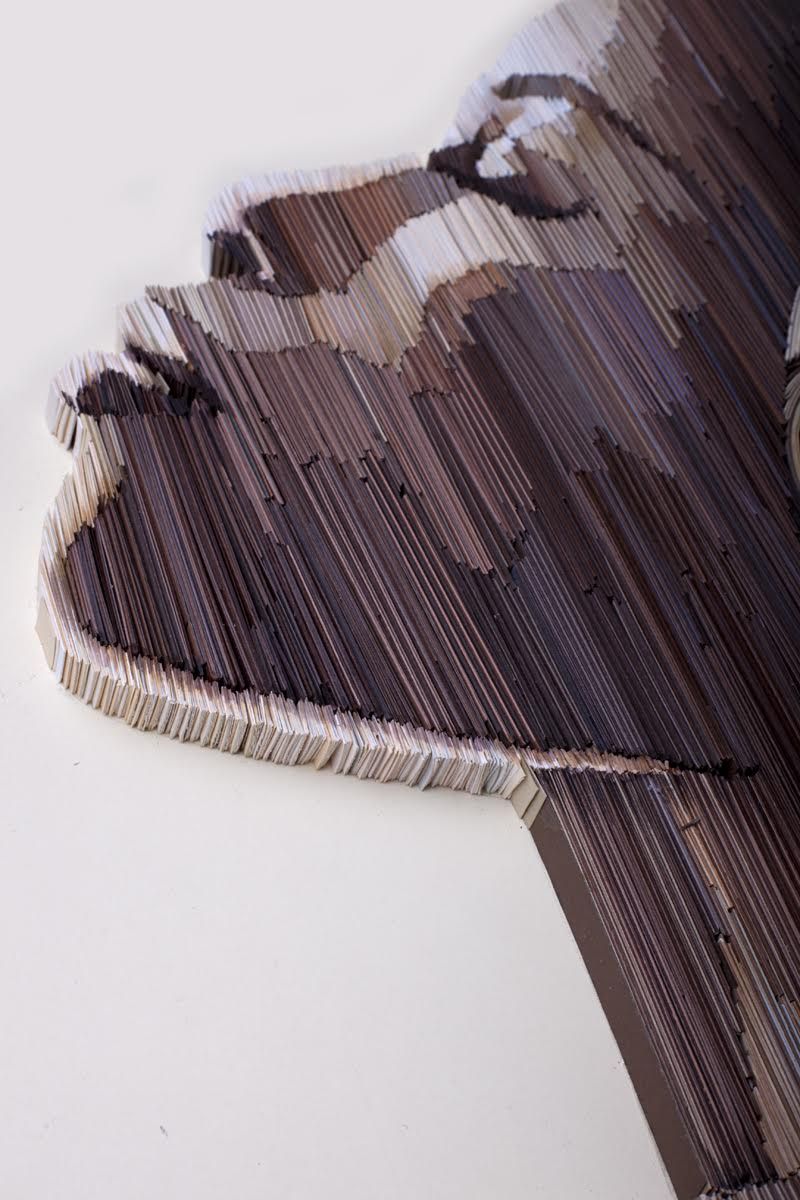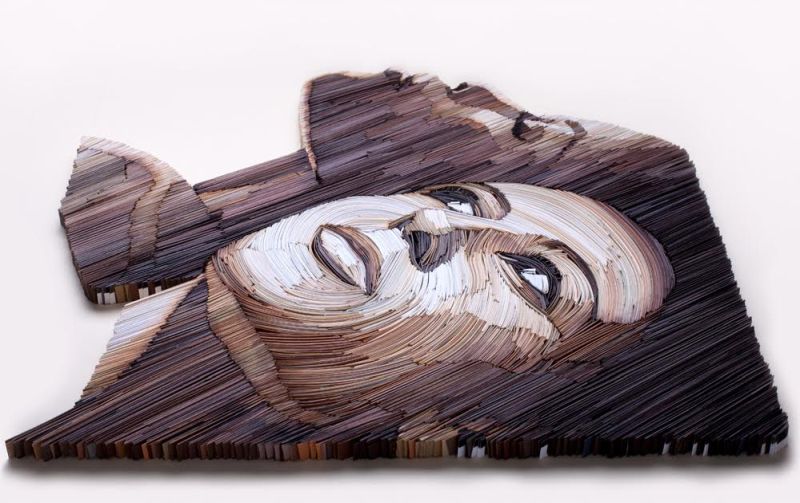 Spirits
Inspired by shaman culture and traditions, 'Spirits' is an attempt to demonstrate that moment of being immersed into the world of spirits.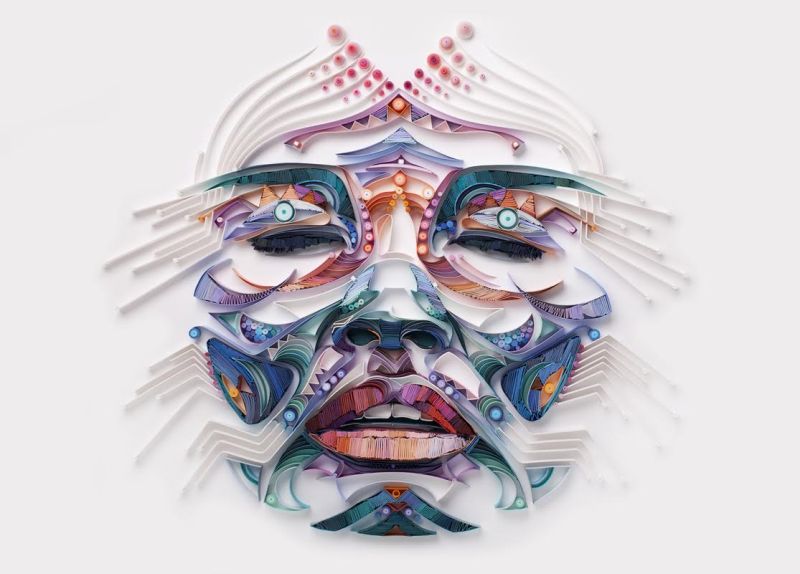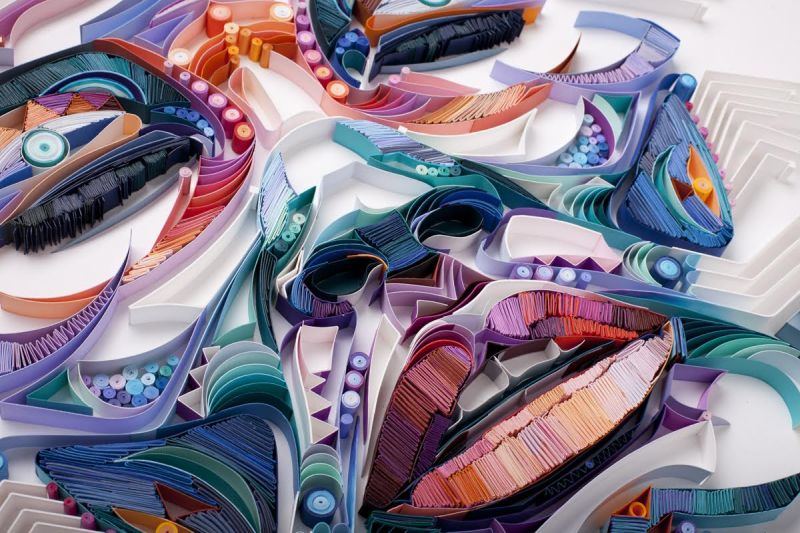 Nature Warrior
It is an imaginary hybrid of a fantasy warrior inspired by natural creatures including fish and other colourful animals.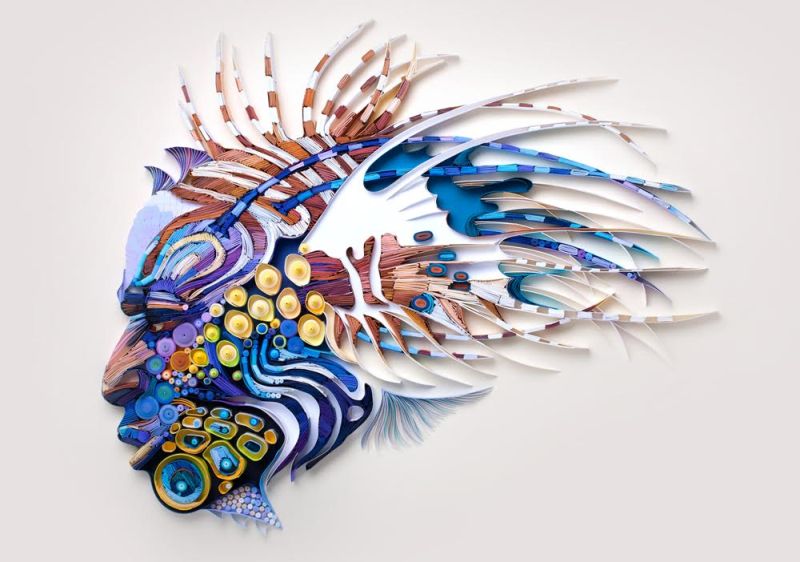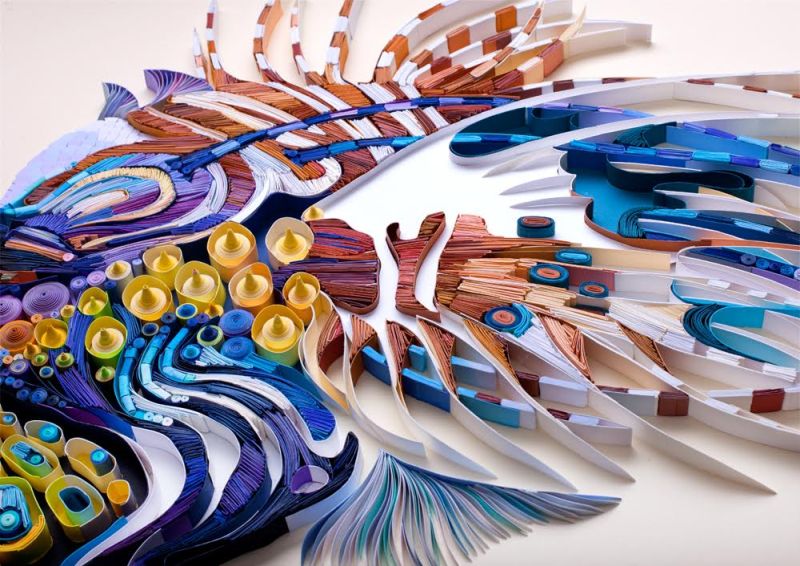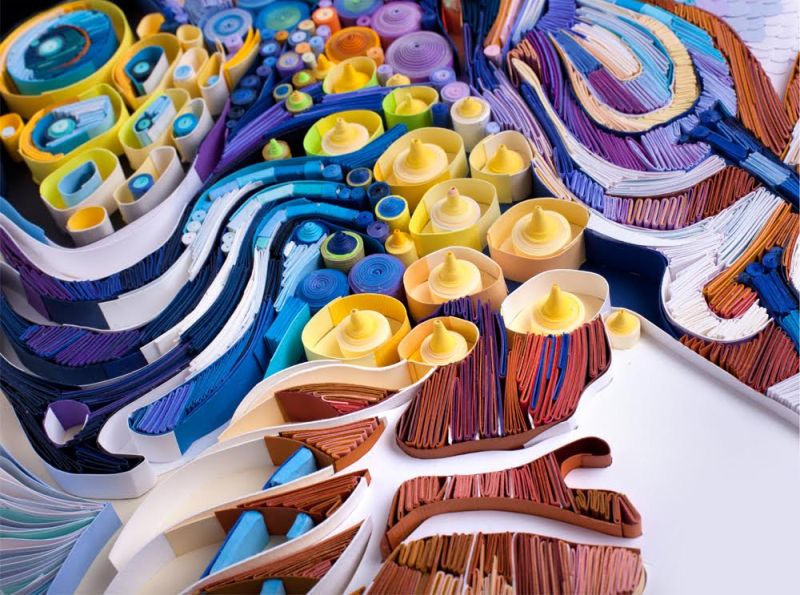 Also, watch the video below to see how 'Girl with the peacock earrings' portrait has been created.
Via: MyModernMet