---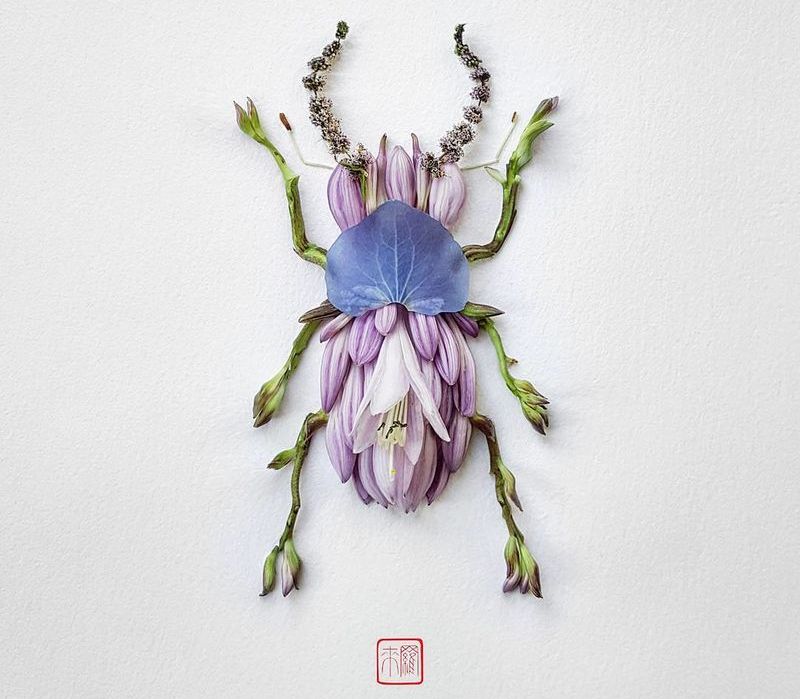 Art / Design / Offbeat
Even those who are afraid of insects and creepy crawlies couldn't resist admiring the beauty of these colourful insect sculptures. Created by Raku Inoue, Japanese artist and designer who currently lives in Montreal, these delicate insects are made from a variety of flowers and leaves.
'Natura Insects' is a beautiful series of miniature flower arrangements that look like butterflies, beetles, dragonflies, and other insects. Keeping his childhood obsession of playing with butterflies and beetles alive, Inoue has created artful insects which are both gentle and intimidating.
Inoue takes a cue from traditional Japanese art forms like ink painting and flower arrangement to create the incredible floral insect collection. These different life-like insects are created from petals, leaves, stems, and pollen.
Promoting inspiration and creativity through his artworks, the talented artist has created with insect-floral sculptures as part of his own 'Challenge of the 9,' in which he has made nine different art collections, taking art to another level. You can follow his Instagram to check out more of his work.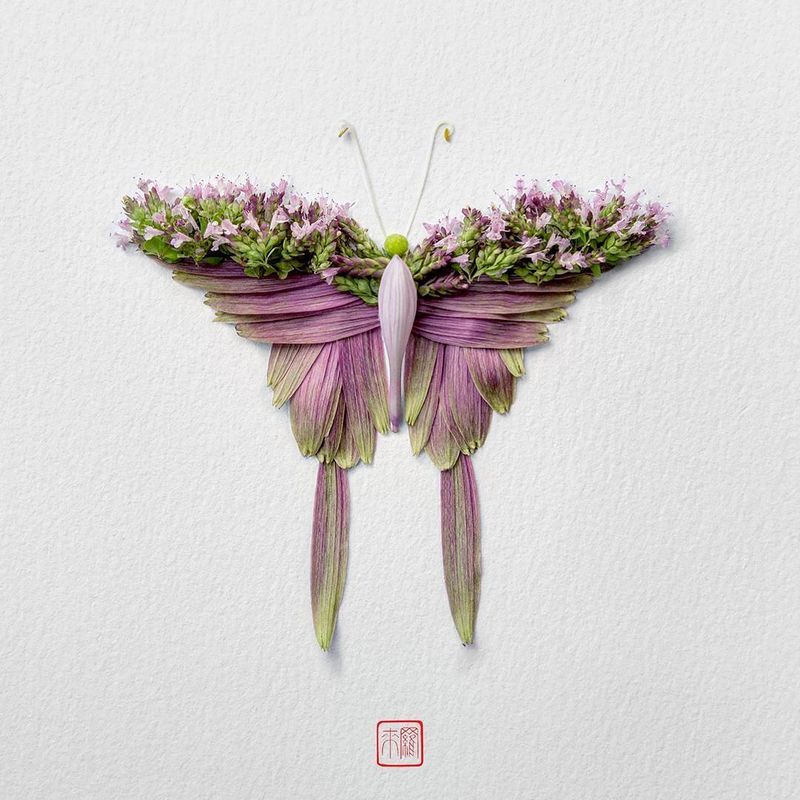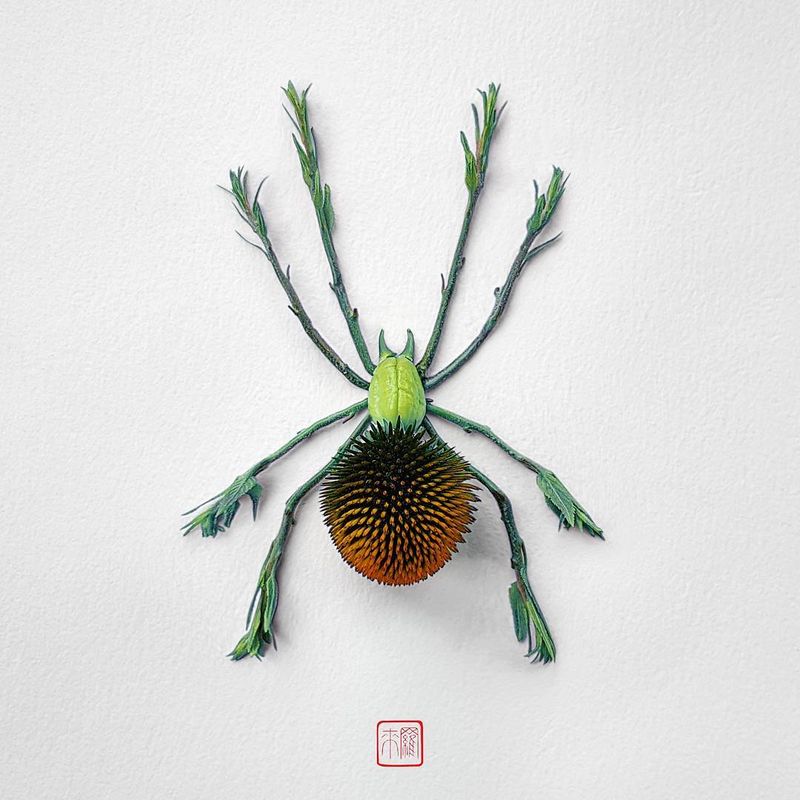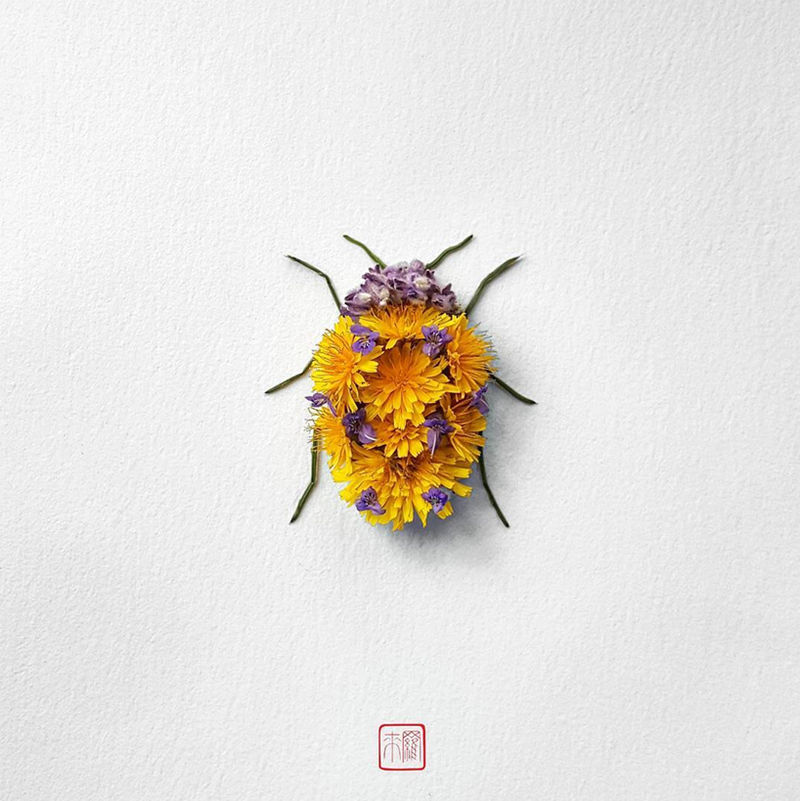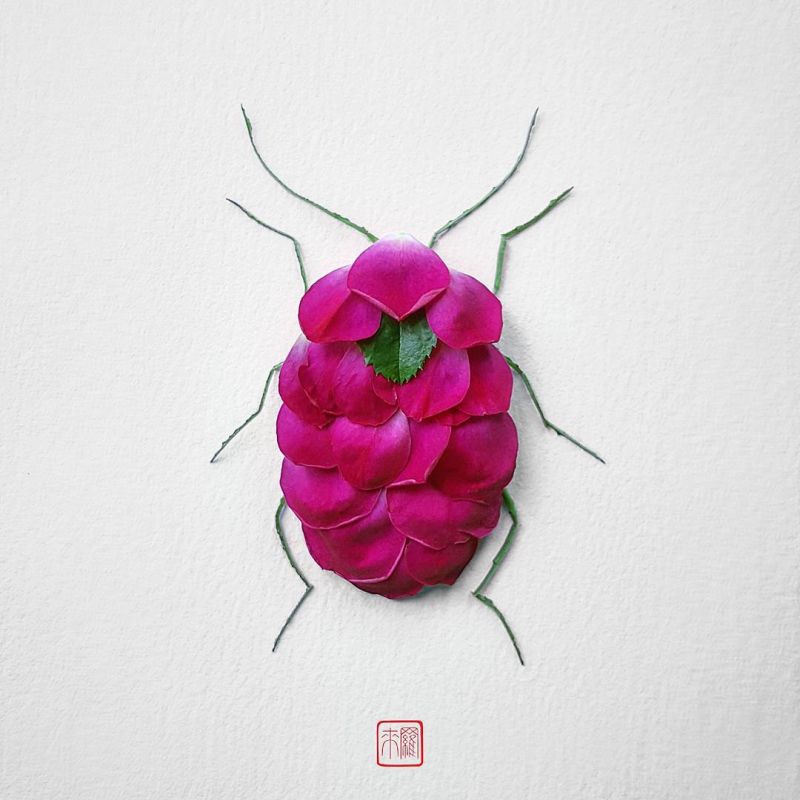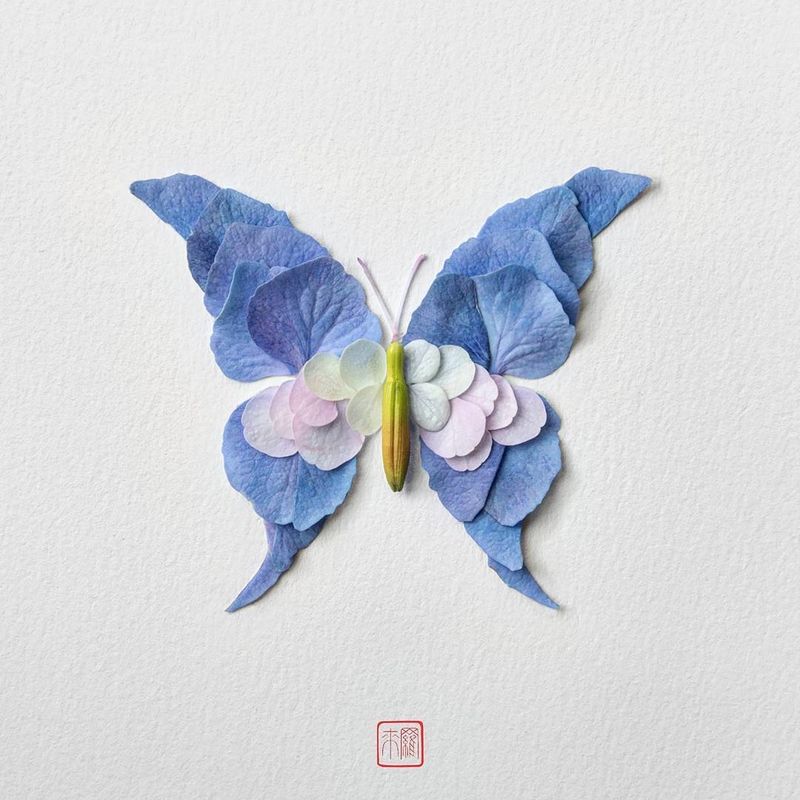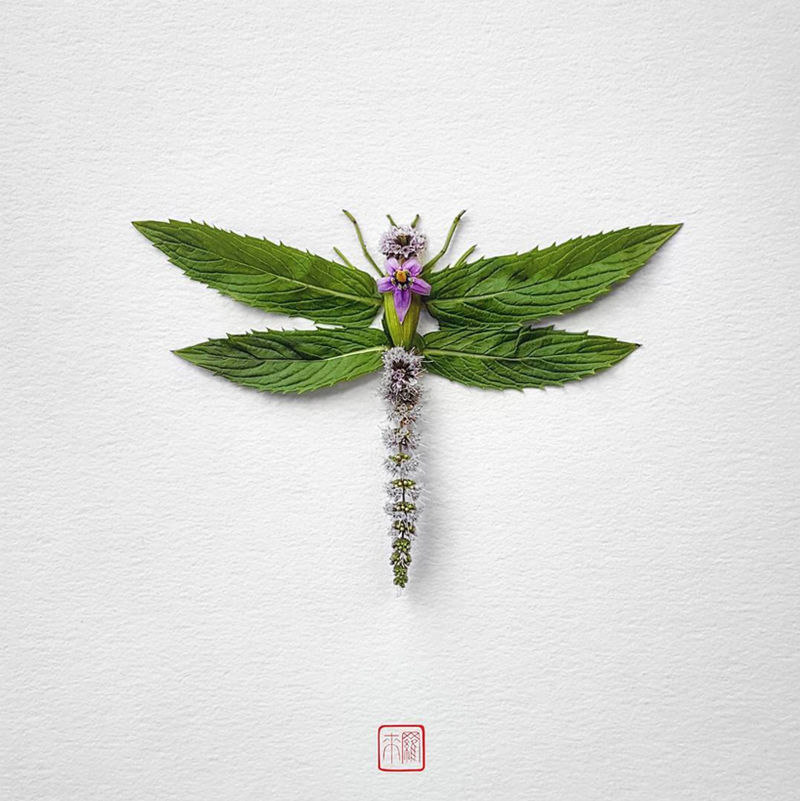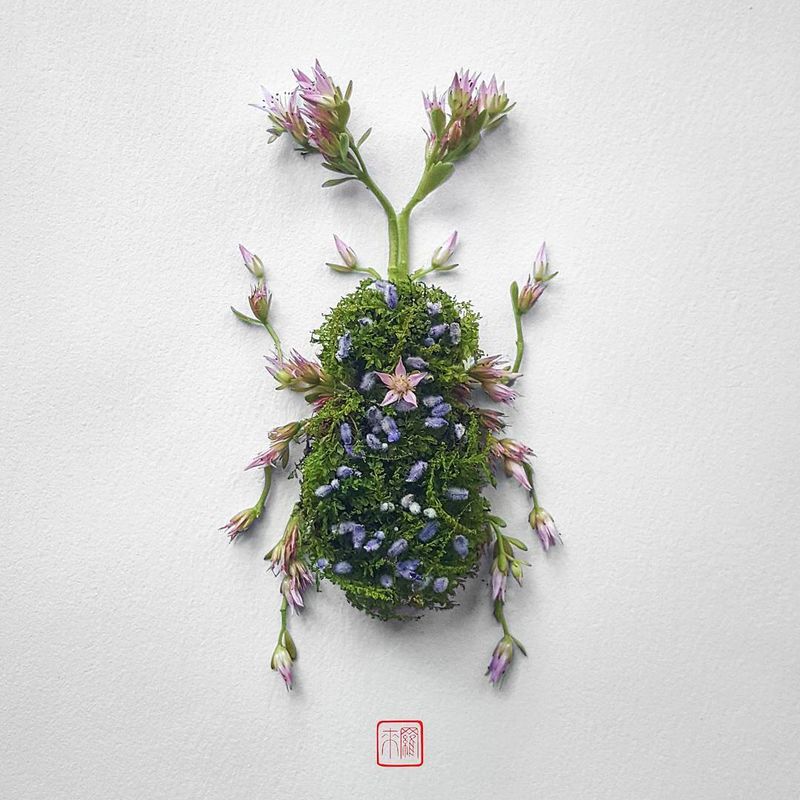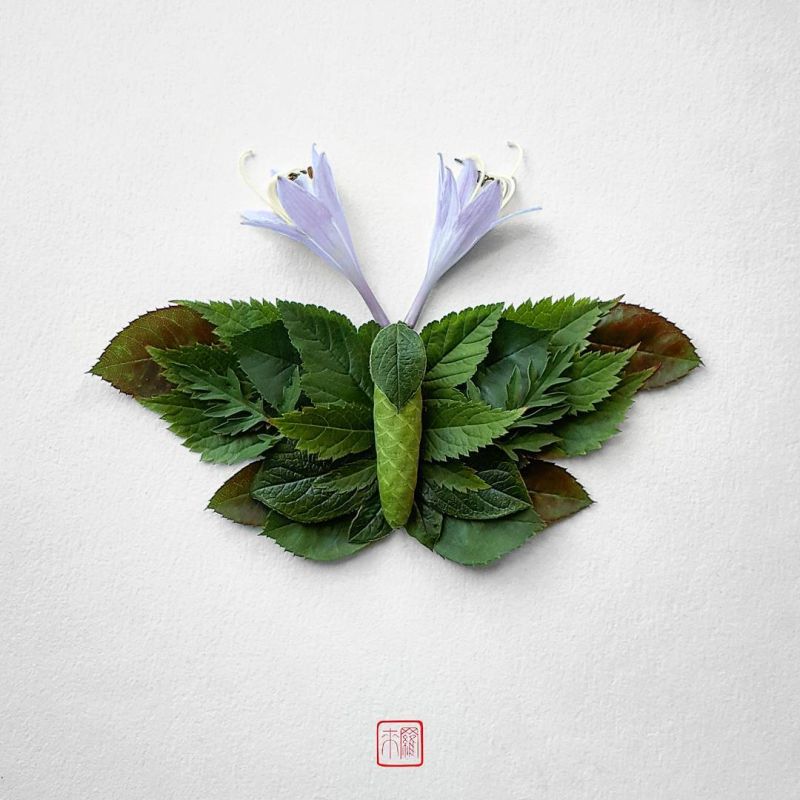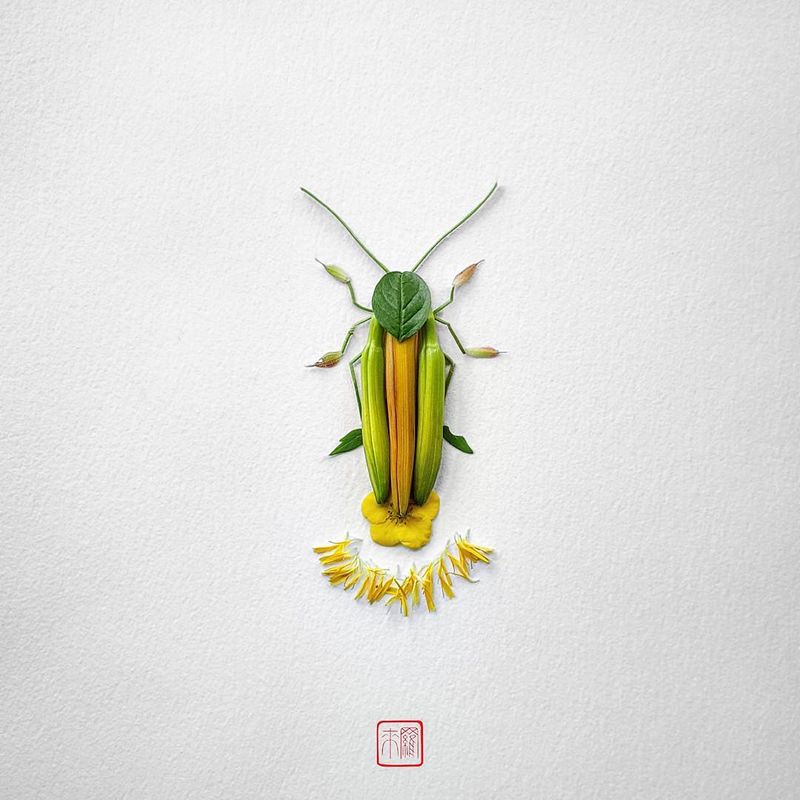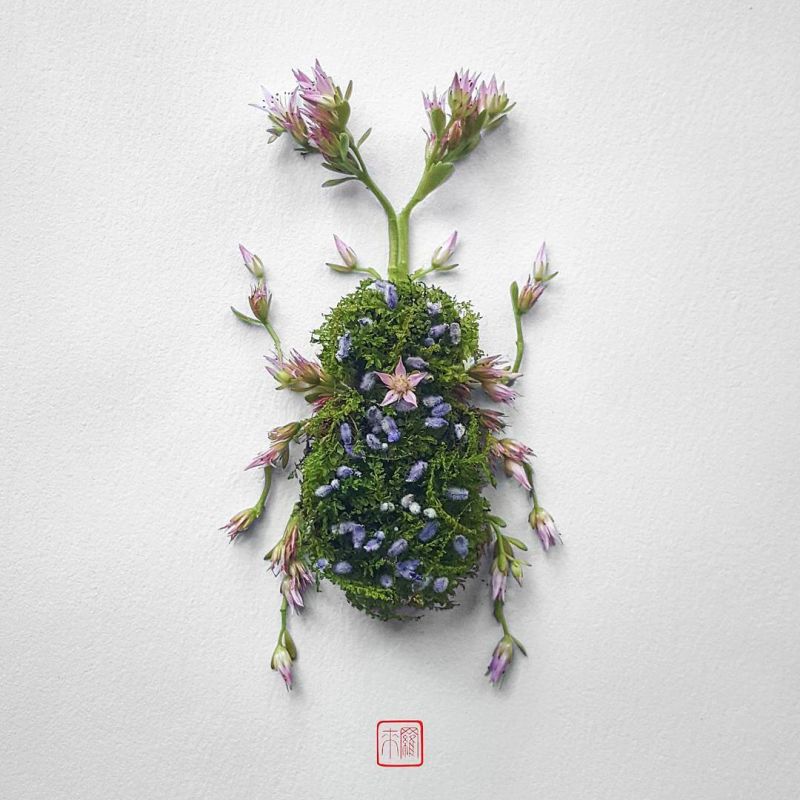 Via: Trendhunter