---
Art / Painting
Art has no limitations, one can turn almost everything into a work of art with their imagination and creativity. Not just canvases or paper sheets, creative artists can even turn old and unused objects into art pieces. My Dog Sighs is one talented street artist from England who also uses found objects like old cans and other metal objects to make life-like paintings.
He started painting when he was 7-year-old and ever since everyone began to see him as an artist. He saw many ups and downs throughout his creative journey. He even left his job as a primary school teacher to become a professional painter. But another tough phase in his life came when art galleries rejected his paintings for display.
He visited almost every gallery within a 200-mile radius and all he received was a "No" from all of them. He began o think he had lost his dream, until the day he saw Banksy's stenciled Rat, sprayed on a wall in London. This wall art inspired him to try painting with a different approach.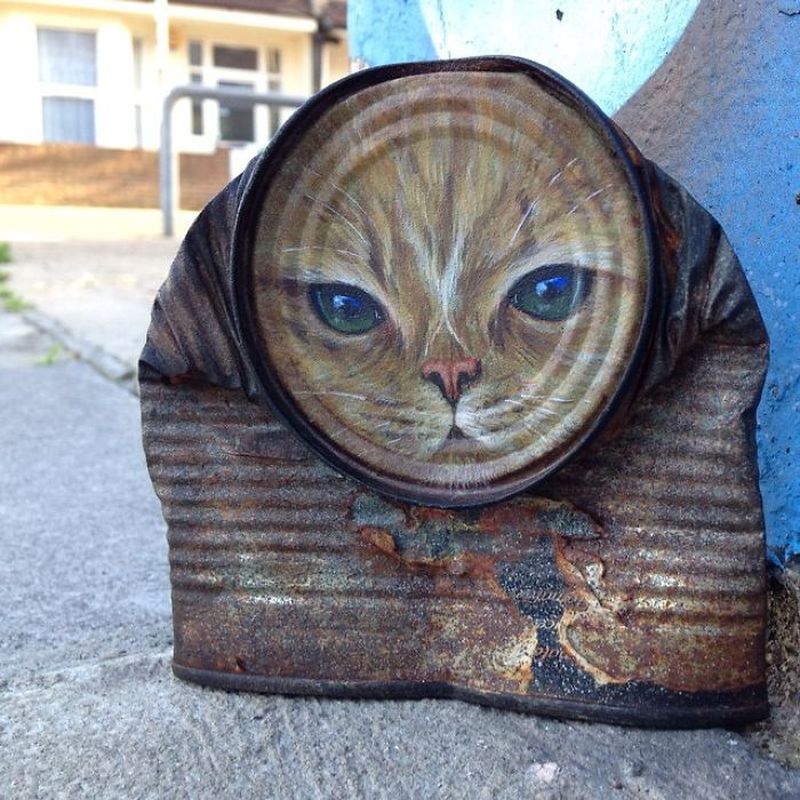 This time he started painting on found objects like old cans and other trash and left his artworks in the streets for people to find them. Knowing the fact that the canvases aren't that cheap, My Dog Sighs started using old and useless objects to create his art.
Over time, people started admiring his paintings and now he is one of the most respected street artists in the UK. The artist's paintings are a reflection of his own journey – "lost, then found." These found objects have given a new life to his artistic journey, which is very inspiring for emerging artists.
You may check out the amazing art pieces by My Dog Sighs in the images given below. Also, check out more of his creative paintings on his Instagram account.