---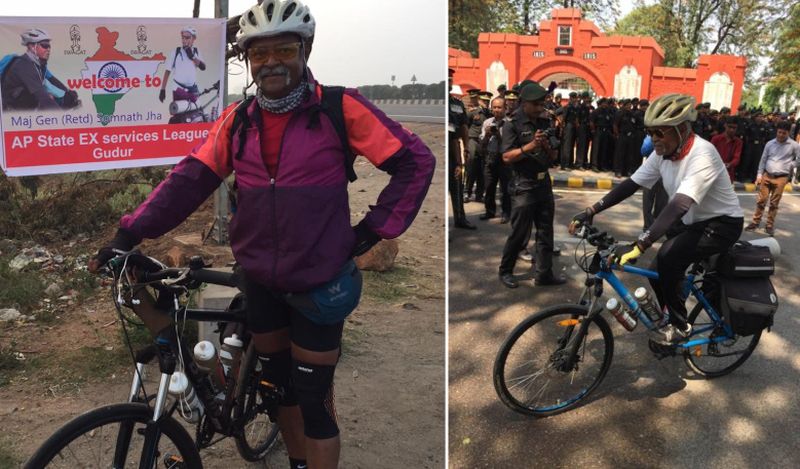 Inspirational
The 58-year-old retired Major General Somnath Jha, who spent 37 years in service, has cycled across 29 states to pay tribute to the soldiers who gave their lives for the nation since Independence. He spent seven months cycling throughout the country to complete his task of paying homage to 21,000 fallen soldiers.
He started his journey in Ambala Cantonment, from where he retired, and has travelled around 12,000 km across the country to honour 21,000 martyrs. On his journey, he cycled two minutes each for every martyr.
During his journey, he used to start his day early in the morning and cycled until he reached his targeted destination for the day. Every day he cycled around 70 to 150 kilometers and also took minimal breaks in between.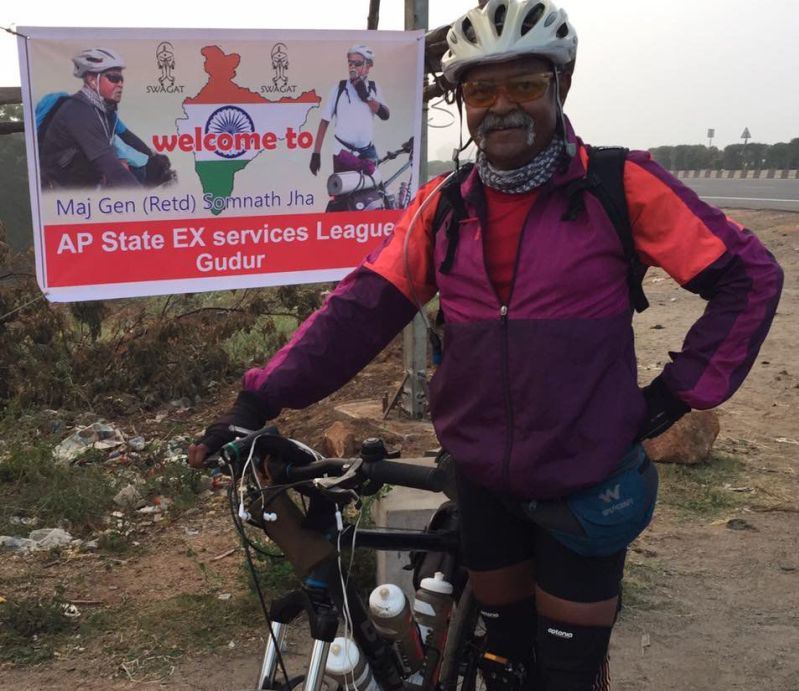 In an interview with HindustanTimes, Jha said,
Our soldiers motivated me. The men motivated me. The fallen soldiers motivated me. They gave their lives for you and me. They didn't even know who they were sacrificing their lives for. And they deserve to be recognised and they deserve to be remembered and what can be more motivating than that?"
He concluded his homage journey at Amar Jawan Jyoti in New Delhi, on April 19, 2017. He mentioned that his journey was motivational and full of enthusiasm, as well as, support from people he met while travelling.
Via: HindustanTimes