---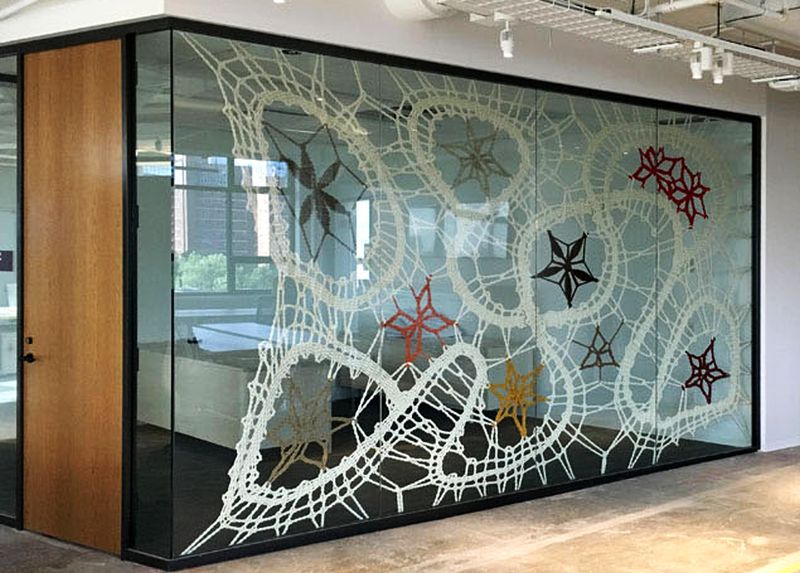 Art / Design
Etsy, an e-commerce website for niche artisan goods, recently got an artistic renovation at their headquarter in New York. Being a huge supporter of handmade goods merchants, the company wanted their office interior to boast something creative and handcrafted like Rope Lace Artwork. So, they commissioned Slovenian architect and designer Manca Ahlin, who has beautifully given a new home to Slovenia's famous lace tradition at Etsy HQ.
Ahlin is proficient in the art of lace making with ropes and renowned for creating one-of-a-kind lace installations around the world. Her amazing artwork featuring lace designs has been gaining attention from various companies in the US. After seeing her artistic collection of rope installations at Stix restaurant in New York, Etsy approached her for creating something equally impressive for their new head office in Dumbo, New York.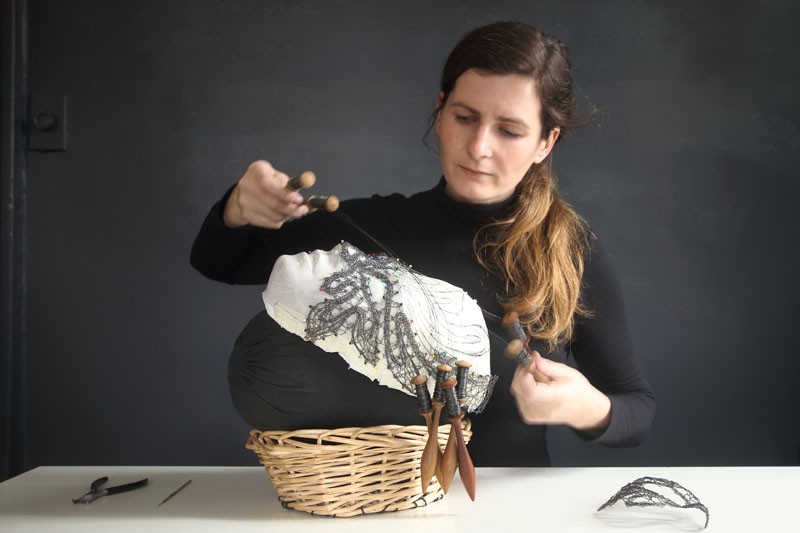 According to Ahlin,
The revolution of using lace-making as a form of expression in contemporary design was probably started by Marcel Wanders with his acclaimed chair made from lace. When you go out into the world, you see that lace is not only typically Slovenian. Slovenians just have their own style, which is one of many in the global collage.
For Etsy's new office, she has created three rope installations to cover meeting room windows, providing an element of privacy in the office without blocking the light. Ahlin bought colourful fiber ropes from Etsy sellers and used scissors, hammers and nails to form three different installations for the company's office.
On a closer look, you may see various web-like patterns and colourful stars on these eye-catching installations. These art pieces are now installed within the meeting rooms against glass walls, allowing office staff to look at the masterpieces from within the meeting room as well as from the main office area.
Have a closer look at the rope artwork in the images below.
# Pattern for rope-lace making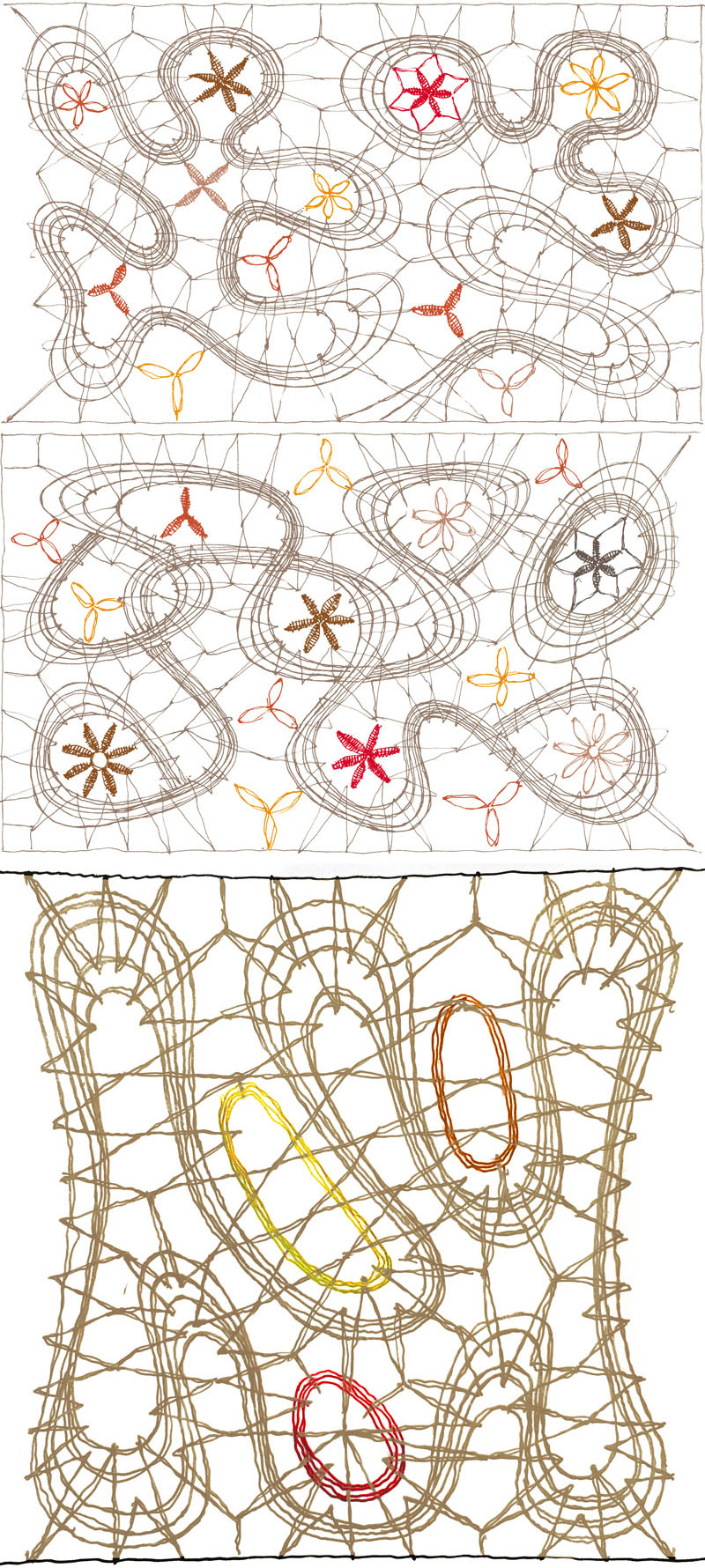 # Ahlin purchased colourful rope fiber from Etsy sellers

# Rope lace installation on glass walls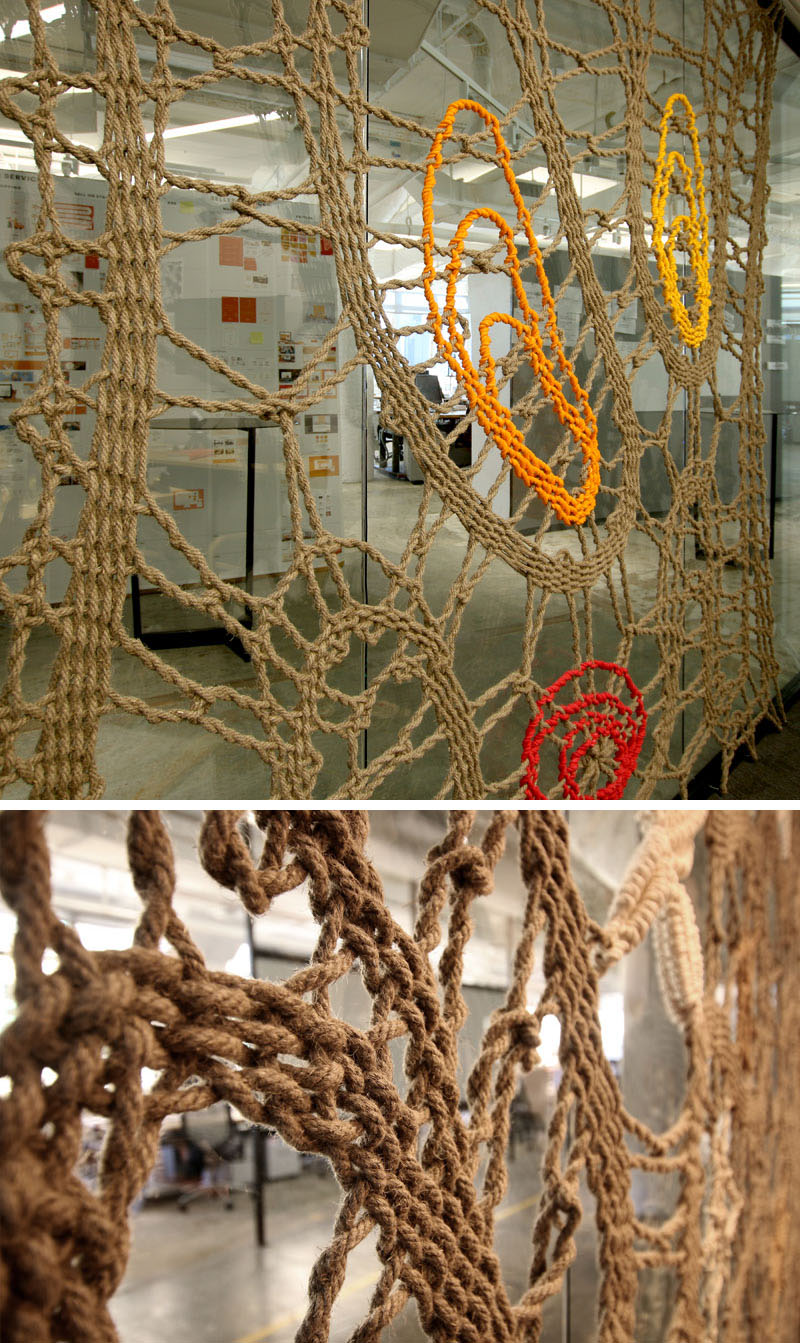 # These masterpieces are entirely handmade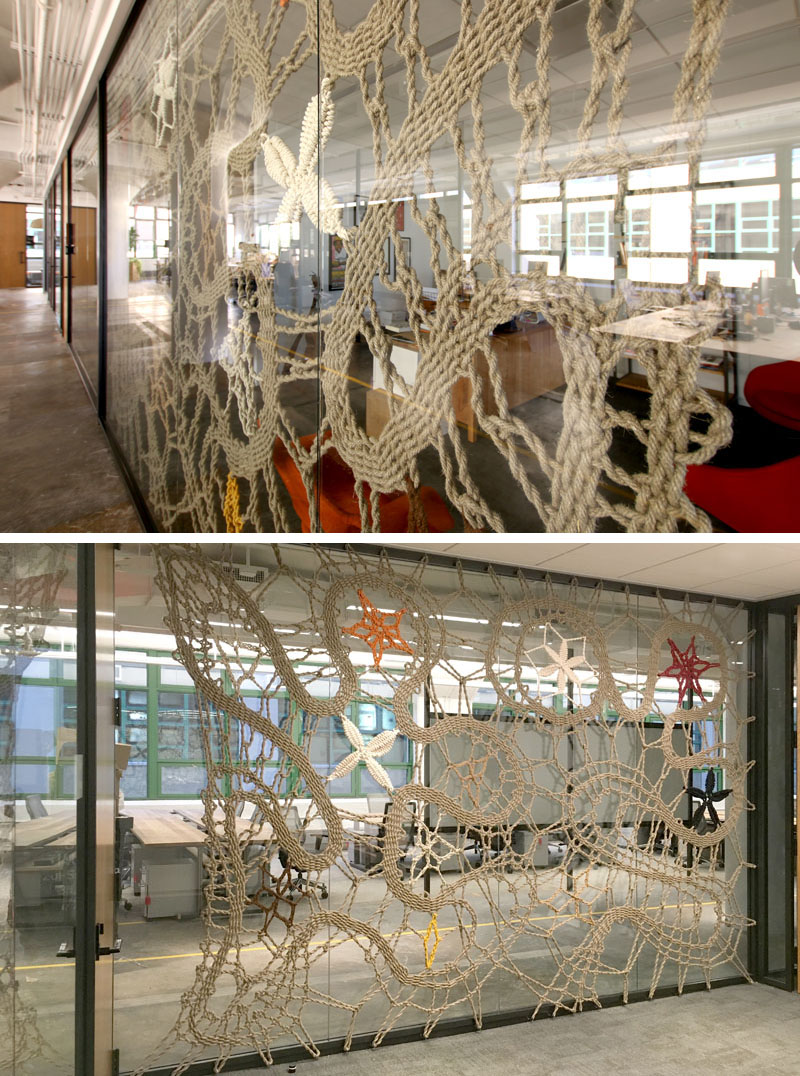 # Creative installations at Etsy HQ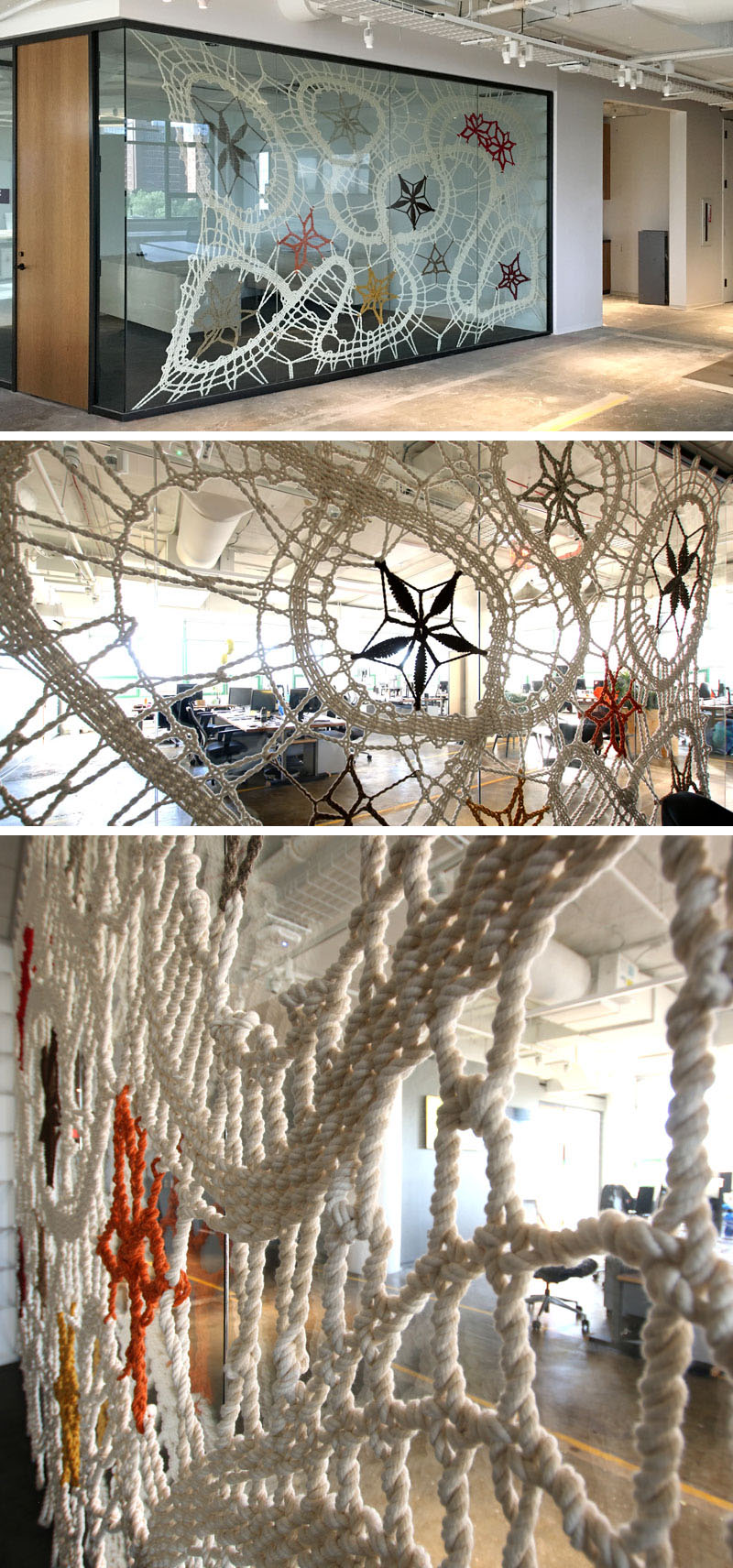 Via: Contemporist