---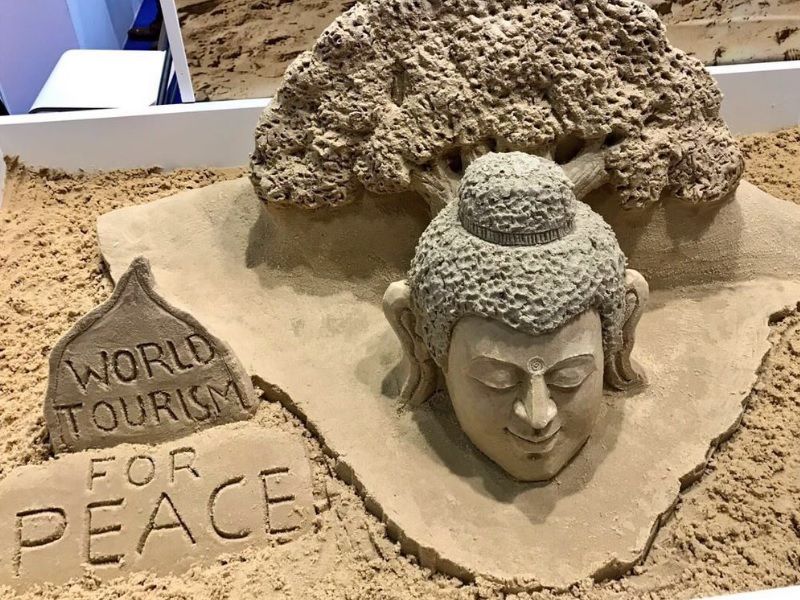 Art / Artists
Renowned sand artist Sudarsan Pattnaik has recently presented his two magnificent creations at World Travel Market (WTM), an event for the global travel industry, in London. The virtuoso artist made a beautiful sculpture of Lord Buddha under the Bodhi tree with a message "World Tourism for Peace." WTM is a great platform for the entire global travel trade to meet, network, and conduct business. However, this year Pattnaik's art with a wonderful note added another context to this travel trade show.
Apart from this purposeful artistic creation, Pattnaik also sculpted a miniature version of Konark Sun Temple, which is one of India's best-known World Heritage Sites, at the event. Both the masterpieces were showcased at the Odisha Tourism booth, and highly appreciated by the visitors.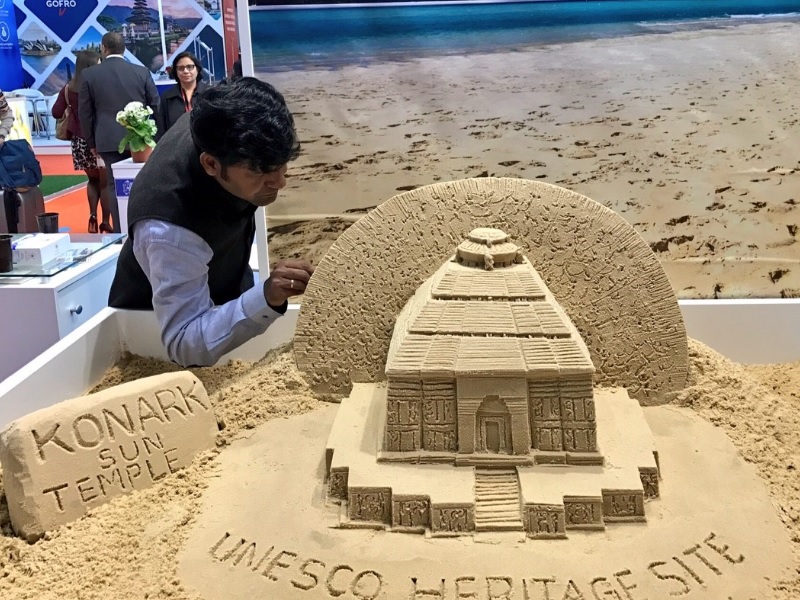 About Sudarsan Pattnaik
This Odisha-based artisan is the inventor of 'sand art' in India. He is a self-learned artist, who developed the art of making sand sculpture over the years without any guidance – but only by practice and his creative ideas. At the age of seven, he started making images on sand, which slowly caught up his interest. Now he has evolved as a creator of some of the spectacular creations made out of the sand.
So far, he has carved hundreds of sand sculptures, which also represent the current global issues, such as Global Warming, AIDS etc. He has been acclaimed internationally in many important sand sculpture championship and festivals. To be precise, he represented India in more than 50 sand sculpture events and won 27 awards for the country.
Besides his passion for creativity, he also uses his artworks to appeal for the betterment of society. For instance, he has created some sculptures with strong messages for environment-friendly behavior, call for the protection of India's tigers, and also to raise awareness against corruption.
He has also created sculptures of some of the renowned personalities of the world like Obama, Michael Jackson, Sachin Tendulkar and many more. Pattnaik is one of those brilliant artists who make good use of their talent to support several good causes.
Head over here to admire some of his praiseworthy creations.