---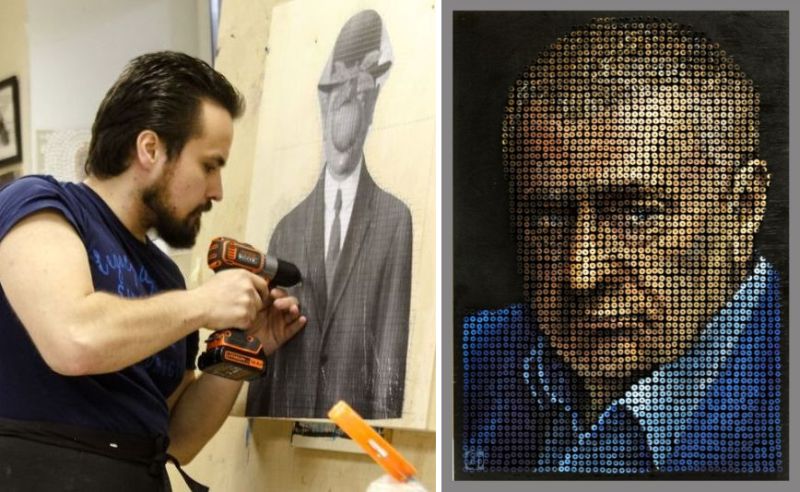 Art / Design / Painting
Contemporary artists have an ability to think beyond the norm, hence they keep challenging themselves to re-interpret the functionality of some common objects. Recently, we came across the stunning work of Russian artist Marat Nabi, who recreates famous paintings using screws. He does his work with such fine detailing that you may mistake this Screw Art as painting.
For the CKI calendar project (the center of the fastening tools), Nabi has created these masterpieces using nuts and bolts. The process of creating paintings with screws is not as pleasant as a real painting technique. In screw art, the artist needs a drill and more than 1000 holes and screws to create illustrations. Firstly, the nuts are fixed at a certain height to give the volume to a picture.
In total, 30,978 self-tapping screws were fixed, and it took around six months to get 12 pictures ready. His art pieces are based on the masterpieces of world painting and, of course, some gorgeous works of eminent artists like Dali, Picasso, and others.
Nabi has managed to capture expressions and authenticity of the original work so well that viewers can instantly empathize with his artwork. Check out some of his screw paintings in the images given below. You can also see more of his work here.