---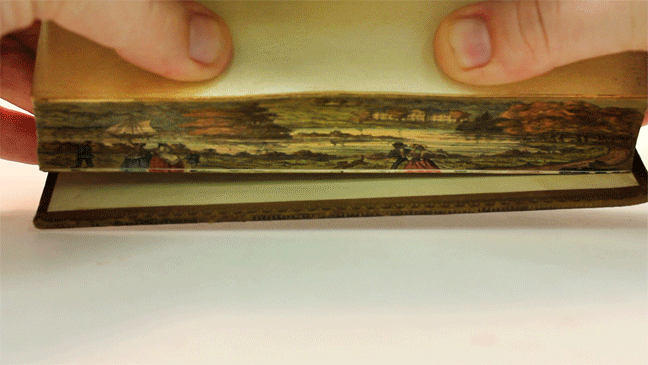 Featured / Painting
While paintings are the wonderful works of art to please your eyes, there are certain art pieces that remain hidden in plain sight. Fore-edge paintings are such secret artworks that are hidden on the edges of the pages of a book. This intriguing art is not visible even if the book is closer to the eyes, as it can only be seen when the pages are fanned.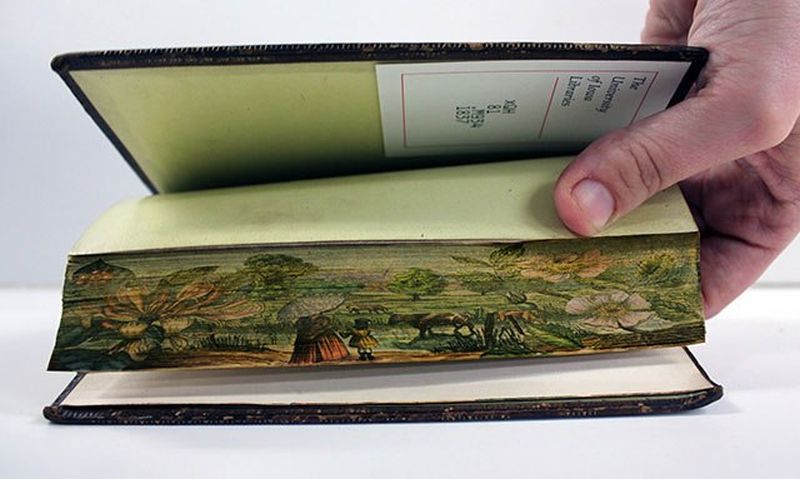 According to Encyclopedia Britannica, the technique of fore-edge painting was first seen during the European Middle Ages. However, it became more prominent during the mid-17th century to the late 19th century. Some of the paintings that can be seen on the edges of the ancient books are Analysis of the Game of Chess, 1790; Effects of the seasonal decay and decomposition of nature, 1837; The poetical works of Thomas Moore, 1865; Oberon, 1798; and more.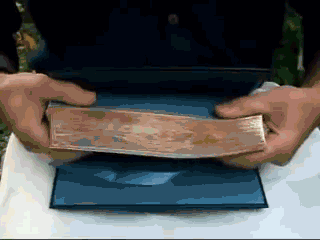 It's completely unbelievable to see how simple looking edges of few pages can hide eye-catching paint works by some of the greatest artists of their times. It shows that gifted artists had their own ways of capturing some of the iconic scenes from the history into the pages, but in an extraordinary way.
The masterworks in form of fore-edge paintings have been unveiled to the modern world by Anne C. Bromer, who works for the Boston Public Library. These hidden paintings still are in their finest form in the Boston Public Library and University of Iowa in the United States. Even the collection of such masterpieces is available online for the world to see how beautifully ancient painters have creates some realistic images on a unique canvas – "the edges of the books."
Check out some of the greatest works of art hidden in plain sight:
1. The causes, appearances, and effects of the seasonal decay and decomposition of nature, 1837 by Robert Mudie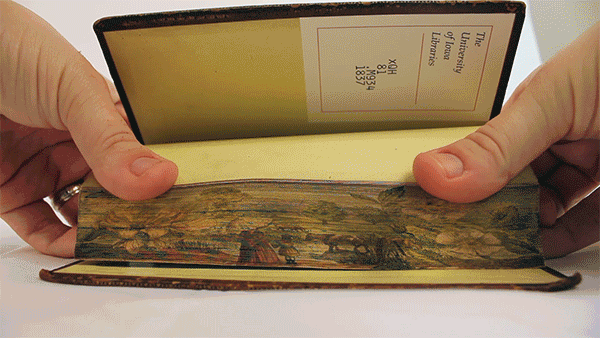 2. The Holy Bible: Split fore-edge painting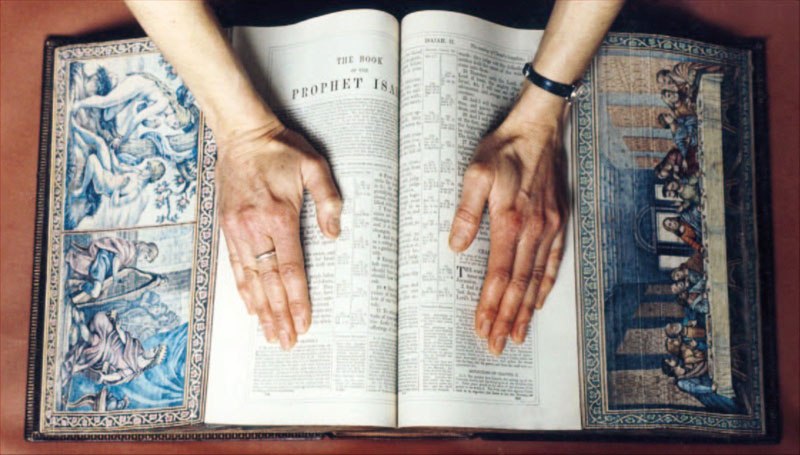 3. Letters of Lady Rachel Russell, 1801 by J. Mawman

4. Analysis of the Game of Chess, 1790 by François-André Danican Philidor

5. Characteristics of women, moral, political, and historical, v.2 1833 by Anna Jameson Painting of Anne Hathaway's Cottage

6. Autumn by Robert Mudie / Special Collections & University Archives at the University of Iowa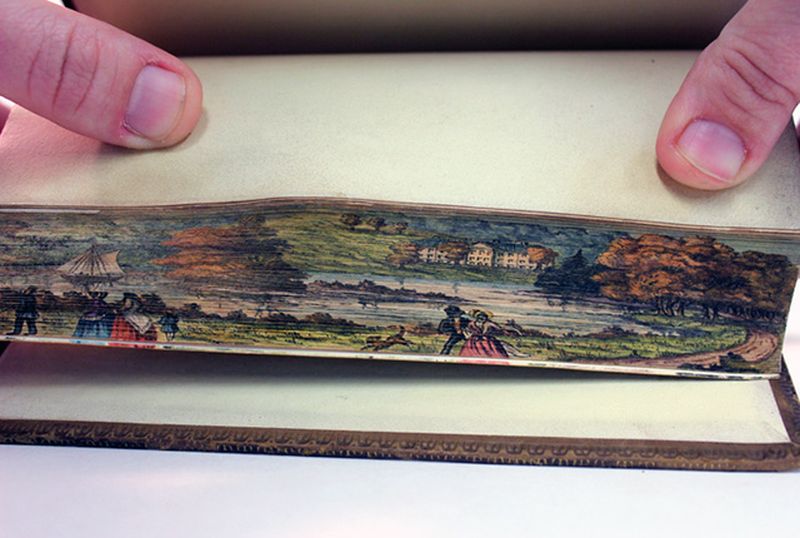 7. Winter by Robert Mudie / Special Collections & University Archives at the University of Iowa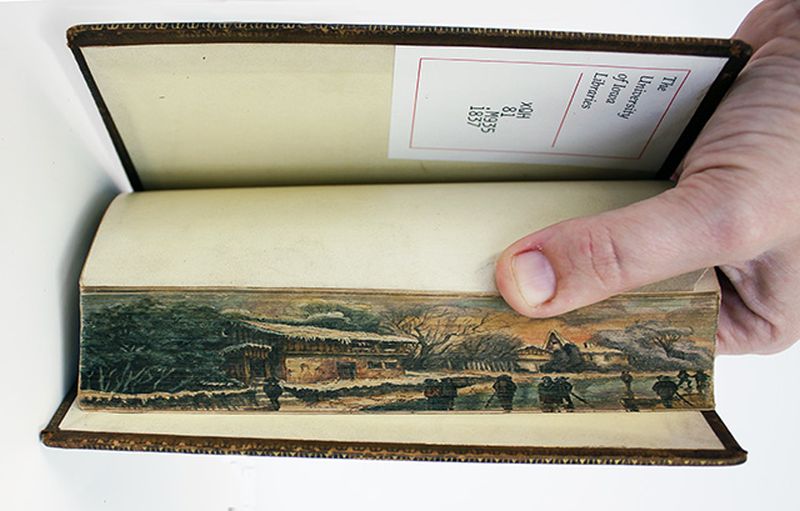 8. Spring by Robert Mudie / Special Collections & University Archives at the University of Iowa
9. Summer by Robert Mudie / Special Collections & University Archives at the University of Iowa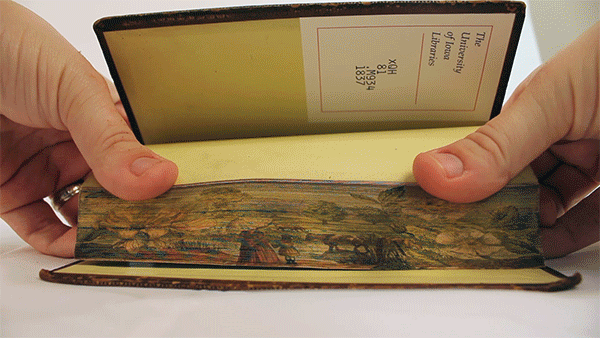 10. The causes, appearances, and effects of the seasonal decay and decomposition of nature, 1837 by Robert Mudie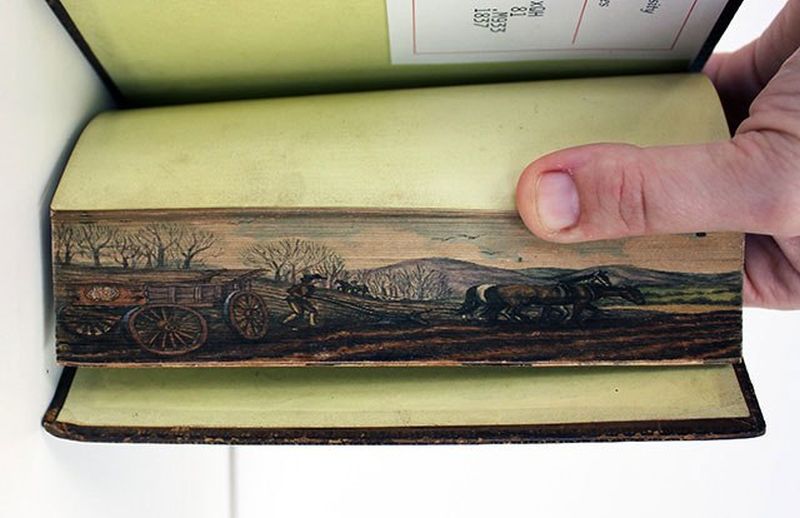 Via: Colossal  | TwistedSifter