---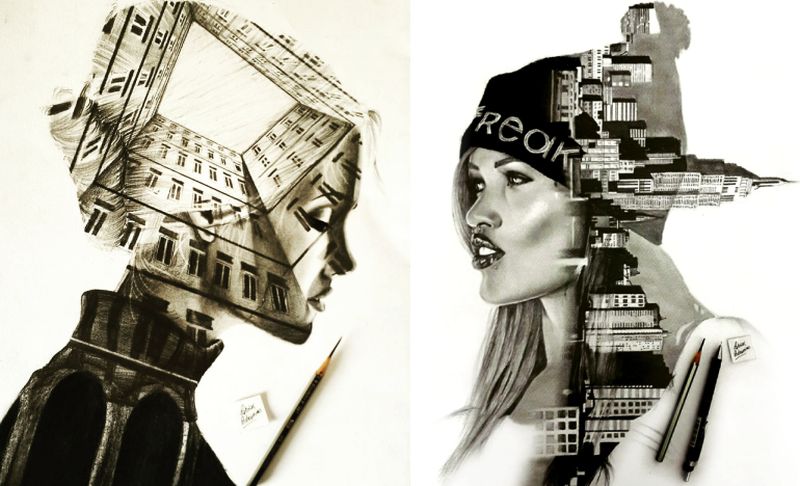 Art / Sketching
While a human face and urban architecture has nothing in common, Patrick Antounian, 18-year-old self-taught artist, has found a creative way to combine the two different worlds in one. Inspired by double exposure photography and architecture, he thought of creating creates portraits of people by connecting them with architectural designs.
According to Antounian, each building that he draws is a reflection of the character merged with them. Each double exposure drawing has been made with a graphite pencil (sometimes charcoal). These sketches brilliantly blend buildings/cities with different characters of human beings.
All the intricately detailed drawings are black and white, portraying a meaningful vision while powerfully standing alone at the same time. The higher amount of detailing gives more meaning to these illustrations, hence, making each drawing one-of-its-kind.
Each drawing will leave you thinking, 'how the artist thought of merging a particular building with specific character.' And, how many times have you seen someone draw something like this? Well, we're not sure about you but these double exposure illustrations have definitely amazed us beyond belief.
Have a look at these striking double exposure drawings by Antounian in the images below. You can also see more of his work on Facebook.