---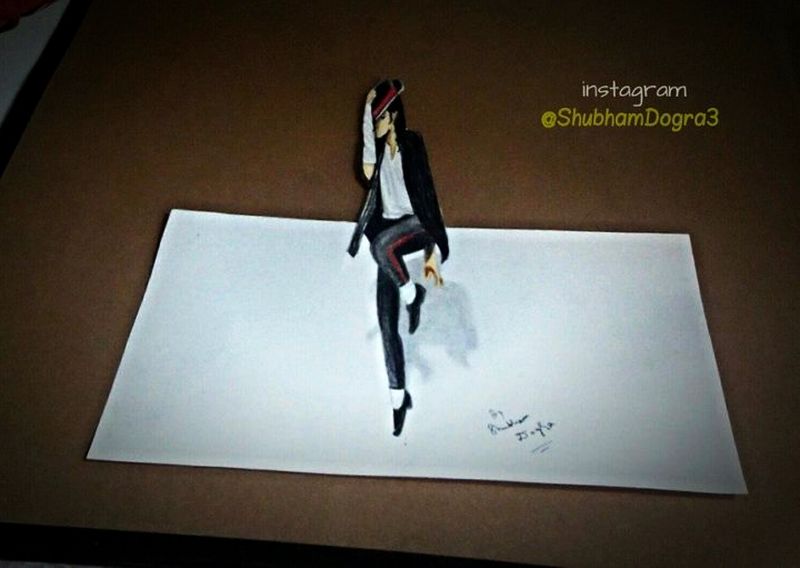 Artists / Sketching
Shubham Dogra, a self-taught artist from Jammu, has a remarkable talent for making 3D drawings that seemingly pop right off the page. Using his drawing tools, the skilled illustrator gives depth to the two-dimensional plane with meticulous shading and toning. Hence, these flat surfaces appear three-dimensional – as if the sketches have come to life.
The brilliant artist knows how to play tricks on the eye and mind with his artworks across sheets of paper. Every minute element of his sketches is aligned with perfection to highlight the optical effect, playing with your eyes.
Some of his 3D drawings include portraits of Spiderman, Michael Jackson, a car model, earth's cracked surface, etc.
Besides these mind-blowing three-dimensional illustrations, Dogra also creates portraits of Indian celebrities like MS Dhoni, Virat Kohli, Shahrukh Khan, etc. Most celebrity sketches that he has made using coloured or graphite pencils look like real pictures. You need to take a second look to figure out that these are actually the drawings.
So, without much ado here are some of the outstanding 3D drawings as well as celebrity portraits by Dogra. You may visit his Facebook page to see more of intricate sketches by him. Plus, you can also contact him through Facebook to place an order for your personal sketch.
For now, check out his astonishing illustrations in the images below.
3D Drawings:
Spiderman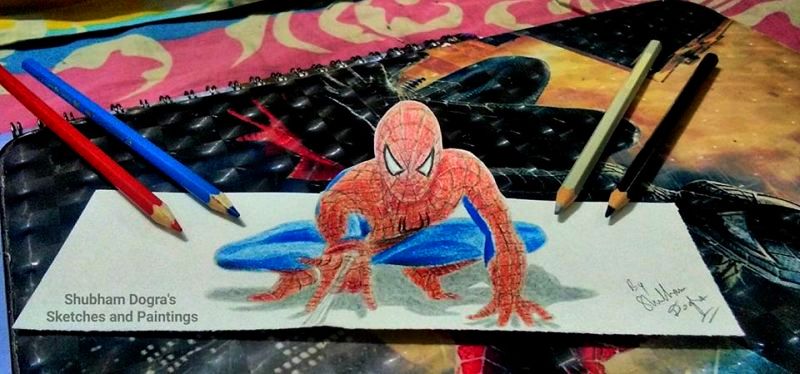 Shoe seem to be leaping out of the paper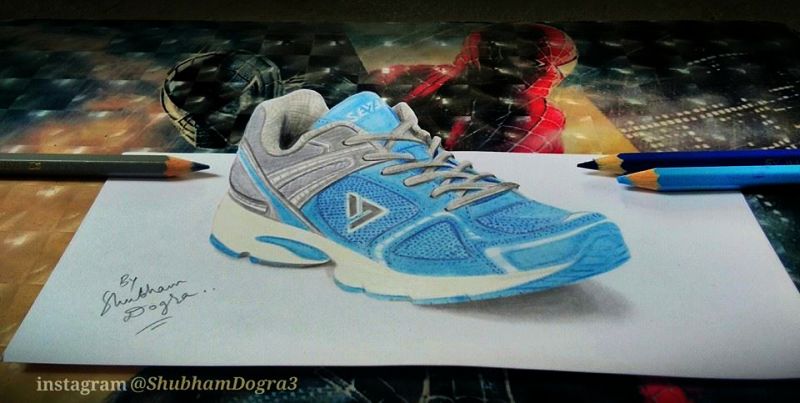 Michael Jackson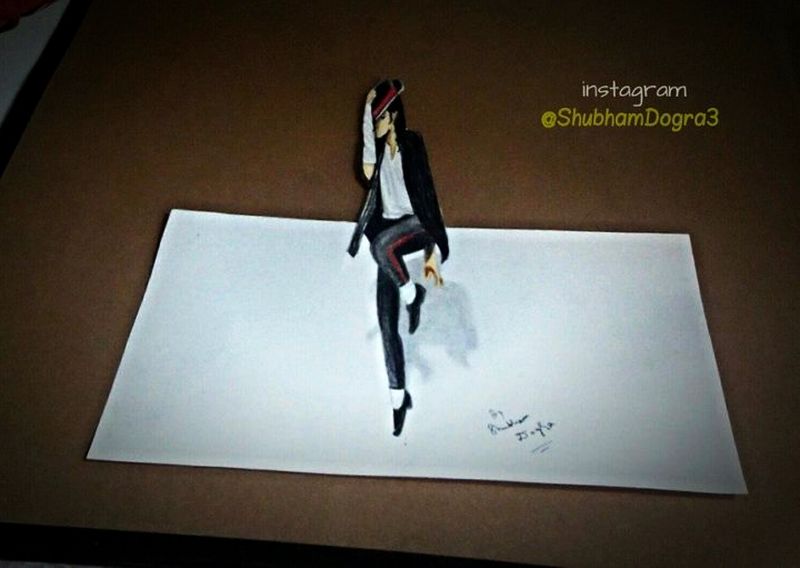 Cracked earth's surface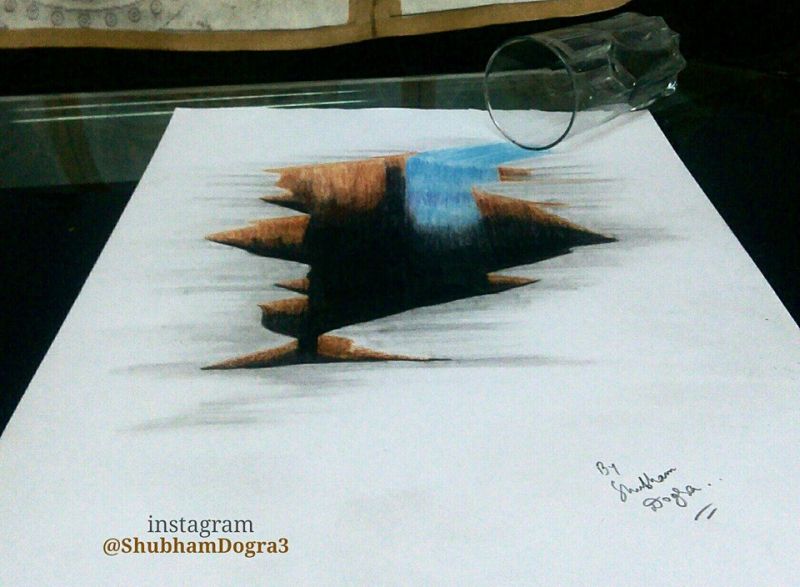 Converse shoe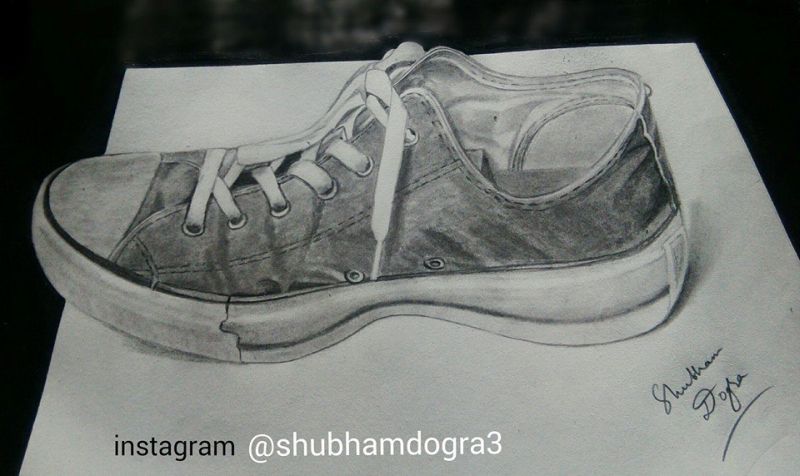 A car model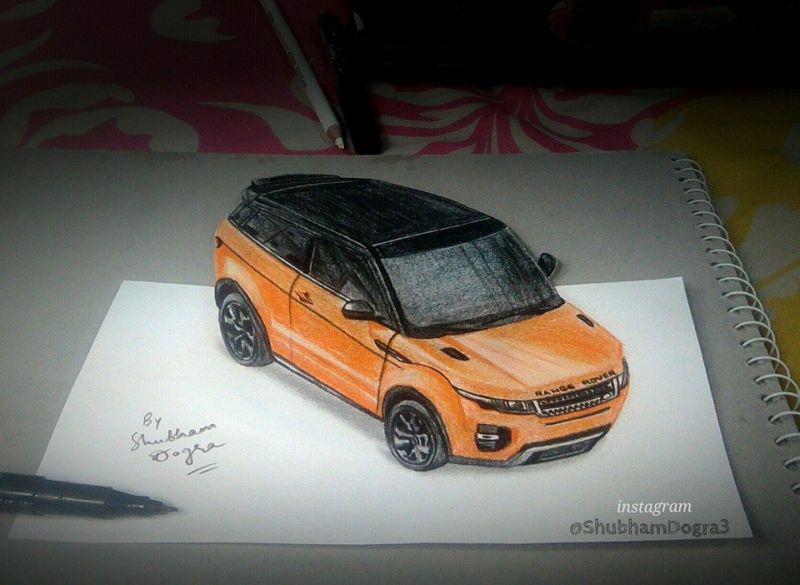 Celebrity Portraits:
His favourite goalkeeper Manuel Neuer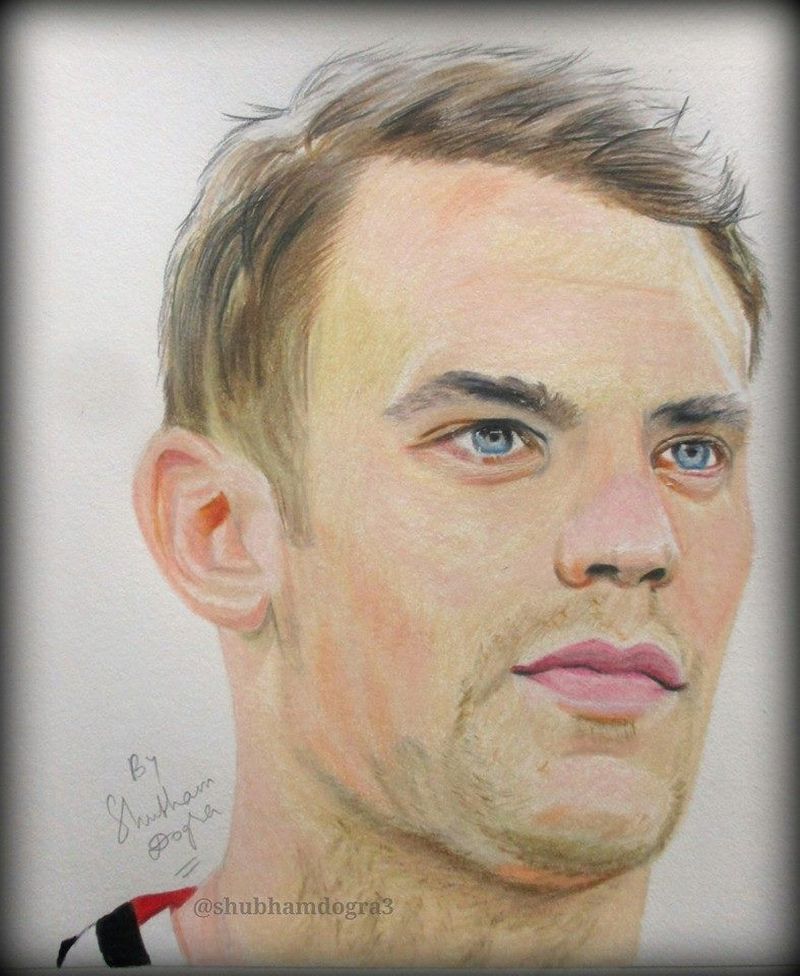 Shahrukh Khan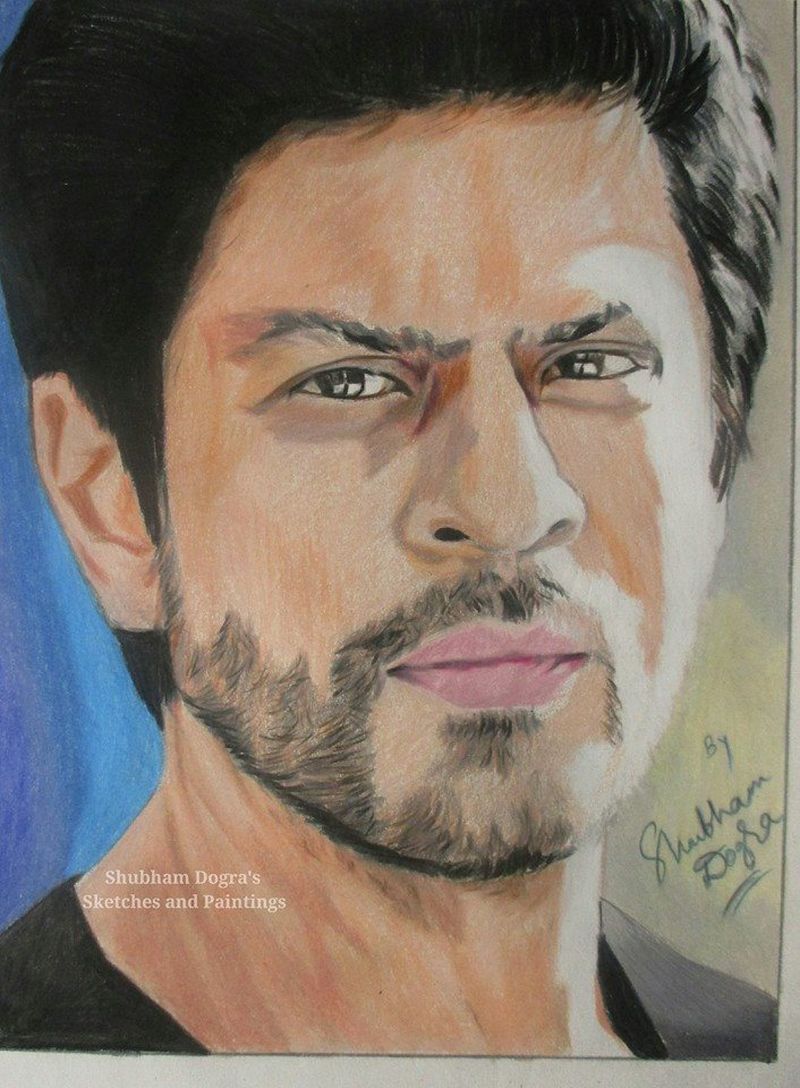 Virat Kohli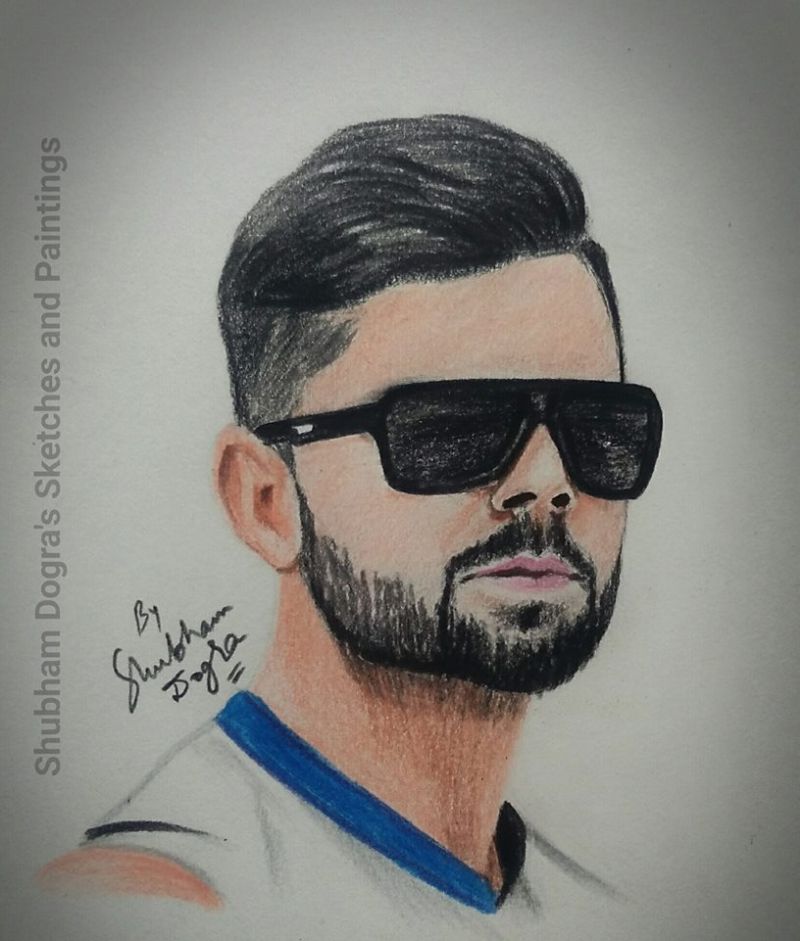 Sushant Singh Rajput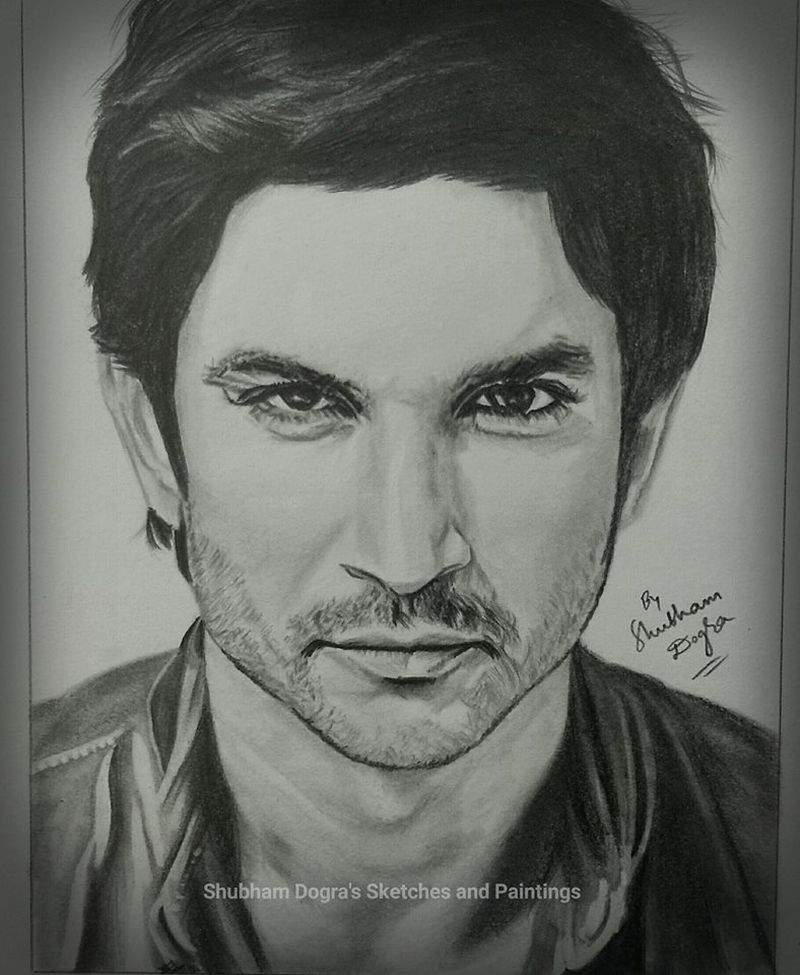 Sachin with MS Dhoni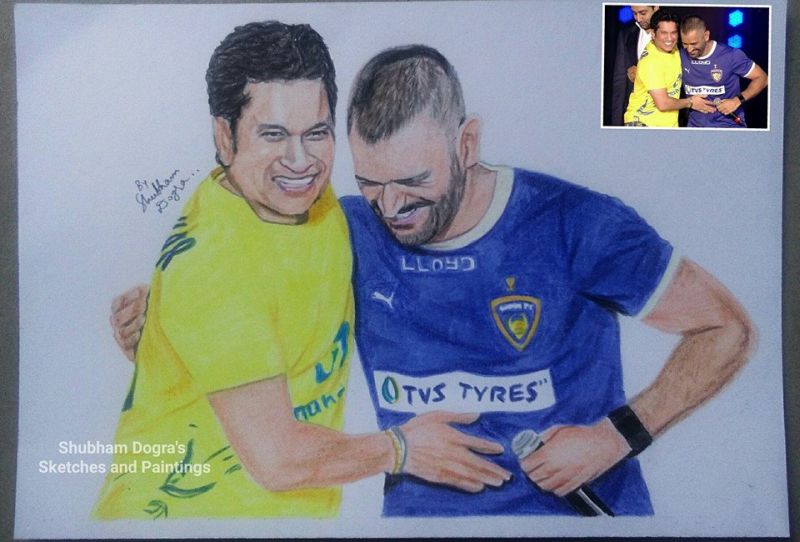 Black Art