---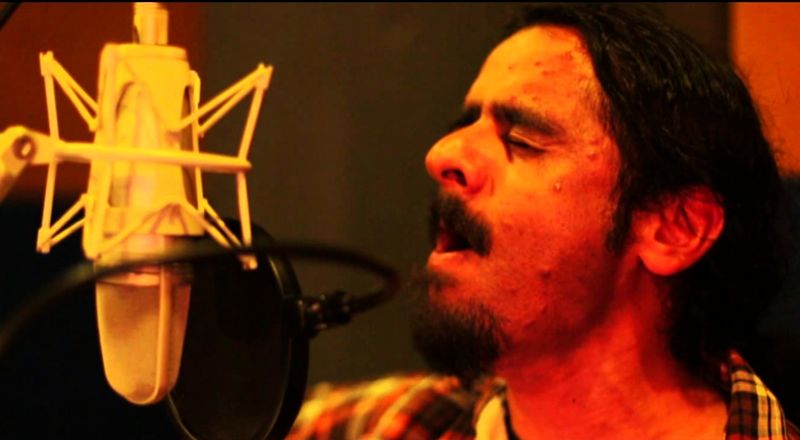 Artists / Featured / Interview / Music
Being an independent artist is a huge challenge in Indian music industry, as it revolves around Bollywood. So, it can be really hard to create a fan base without a strong label promoting you. But there are prolific musicians like Shubhank Sharma, who are making impressive music on their own terms despite all the challenges.

Shubhank has been a familiar face in Himachal Pradesh in recent years as a solo artist. But this stellar singer-songwriter from Rohru, Shimla deserves much more exposure and recognition than he has received so far. The lyrical honesty, soulfully raspy voice and powerful sound make his music absolutely incomparable to anything that we listen today.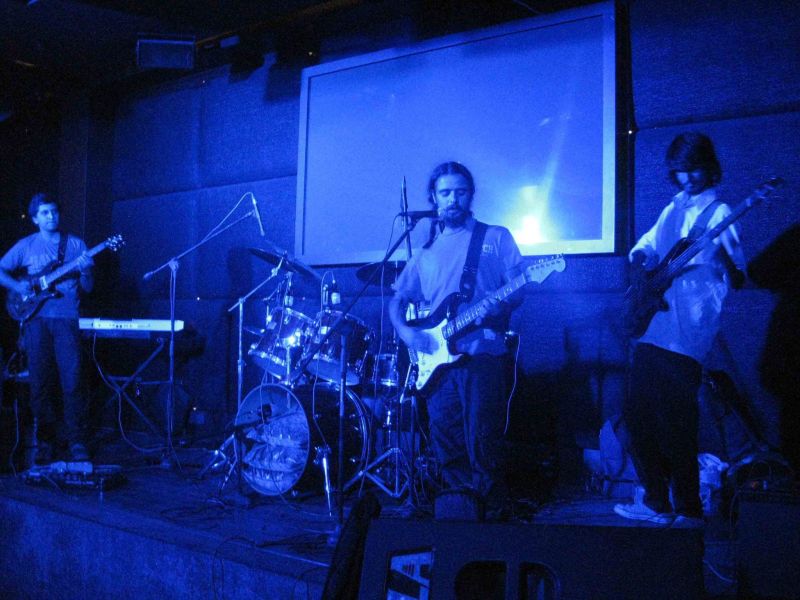 His pure and uplifting vocals can instantly win you over. Those who have listened to his songs may relate to the lyrics, which revolves around a soul's never-ending quest for peace or something that's missing in our lives.
In his recent interview with EdgyMinds, Shubhank spoke about his musical journey and experiences so far. He also shared his views on musicians and artists from Himachal Pradesh, as well as, discussed a bit about his upcoming project.
His early life and beginning of the musical journey
The 31-year-old musician is from Rohru, a beautiful town in Shimla, Himachal Pradesh, and currently living in Solan. He has spent his earliest school days in Shimla before moving to Solan in 5th standard. After high school, he went to Chandigarh for completing his graduation in Science from DAV College.
He has been playing guitar for almost 15 years now and his passion for the music instrument started growing during the high school days. Even his elder brother is a very good guitar player. It was only after seeing his brother play guitar skillfully, Shubhank decided to learn the instrument seriously. He also loved singing since childhood and used to sing in various school competitions, but never had any formal music training.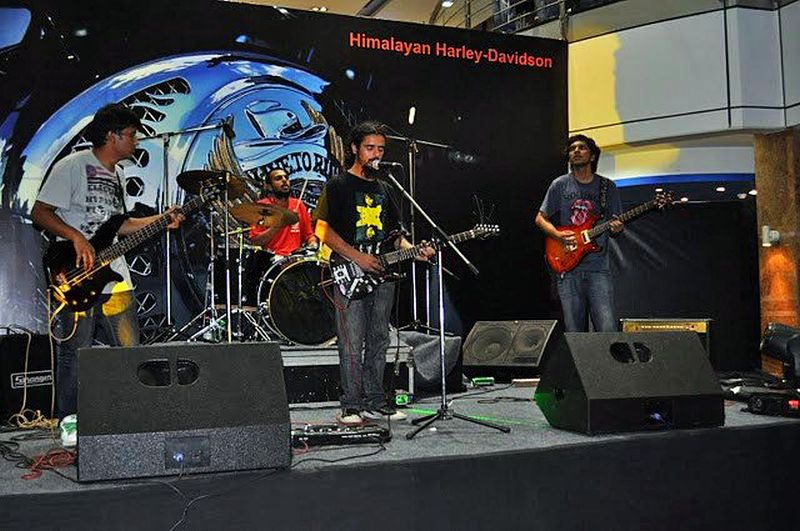 During his college days, he formed a music band called 'Seraphim' along with three other guys. His biggest break came when he used to play with his college band. In 2005, they got a chance to perform for MTV campus Rock Idol from Chandigarh region and also got airtime on VH1.
After that, there was no looking back for this talented musician, who now performs as a solo artist and has his own band called 'The Shubhank Sharma Band.' In 2012, he came up with his first solo "Yeh Kya Jageh Hai Doston," which is shot by Snow Leopard Productions Shimla.
When asked about what genre of music he consider his work to be, he said,
The closest I could label my music would be a little progressive, though, I do not really believe in the idea of subscribing to a particular genre. While writing down any song there is no thought at all to fit it into a particular box. So, I leave it up to my listeners.
On his major music influences,
Influences are like seasons in the tropical year, though changing, yet permanent in their arrival. Today I might be influenced by a jazz band, and a month later a heavy metal or Indian classical or ghazals. So in the nutshell, every good piece of music across the spectrum has had an influence on my journey as a musician.
His favourite song and inspiration behind it
Shubhank's favourite song is his original composition that he has written on Yakub Abdul Razak Memon, a terrorist who was convicted over his involvement in the 1993 Bombay blasts. The song is all about the convict's last night in the prison cell before being taken out to the gallows pole. According to Shubhank, it was quite challenging to write and compose a song based on such a situation.

About his performances and upcoming shows
He has performed mostly in the North. He usually performs his own compositions, but at times he also plays covers. His favourite venue is Tibetan Institute of performing arts (TIPA), Dharamshala. However, his least favourite venue would be the one that doesn't treat artists well.
As of now, there are no upcoming shows by Shubhank. But those who admire his music will be glad to know that he will soon be seen performing his songs on a TV show 'Great Escape' on Fox Traveller hosted by the actor Kunal Kapoor and MTV anchor Cyrus.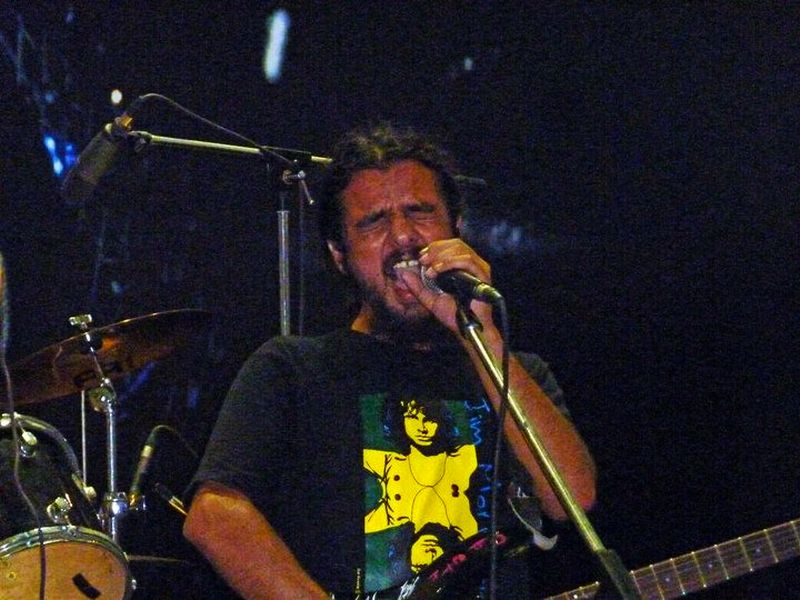 What does he feel about musicians and artists in Himachal?
Money is the most primary challenge to deal with especially when you're trying to play your own music, rest of them are just there to teach you in their own strange ways. I think you'll see a lot of talent coming out from Himachal in the coming years not just in music but other art forms as well. I recently came across a young guy called Akshay Kalta who's a wonderful magician and can baffle anyone with his skills, and that too self-taught. Over the past few years, the internet has been helping independent musicians to show their talent. But there is still a long way to go before the music industry is decentralised from Mumbai.
His favourite musician, band, song, and genre
Umm… lot's of them, David Gilmour, Ian Anderson, Guthrie Govan, Ustad Zakir Hussain, Pt. Vishwamohan Bhatt, A.R Rehman, Amit Triwedi etc. Favourite band or song is a difficult choice to make, I would say any form of music that pleases my ears.

His interest in different music instruments – Not just guitar, but he also plays harmonica, lap slide guitar, and learning dotara. He also loves other instruments such as rabab, sarod, ukelele, sarangi, and saxophone.

Future plans
In the next five years, he sees himself playing in the major music festivals across the country and releasing 2-3 albums in the coming years. For now, he is planning to release his first album by the end of this year. So, keep your eyes and ears peeled for more amazing compositions by Shubhank.
EdgyMinds wishes him all the best for his upcoming projects. With his honest and heartfelt songwriting, we're certain he is poised for success and making a strong impact in the music world.
Listen to another wonderful songs 'Mann Re' and 'Shiv Kailash' by Shubhank Sharma, encompassing the pure essence of singing with his outstanding voice. Find out more about his work on Facebook.
Mann Re
Shiv Kailash