---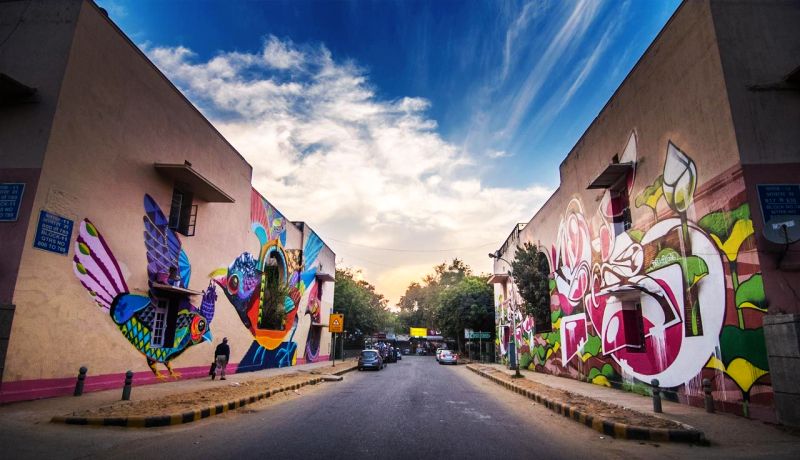 Art / Featured
Delhi or better known as 'Dil walo ki Dilli' is a city that welcomes you with its open arms. The diversity of this city can easily be seen from street foods to multi-cuisine restaurants, from traditional dwellings of Chandni Chowk to modern skyline near Connaught Place, from the comfort of metro trains to long queues at ATMs.
Delhi welcomes it all…!!!
Similarly, the Lodhi Colony area, one of the posh localities of Delhi became the First Art District of India (also known as Lodhi Art District), through the initiative of St+Art. The St+Art India foundation is an NGO working in public spaces on art projects. St+Art's mission is to make art easily approachable to a wider audience. They invite various emerging artists to transform dull street walls into striking artworks.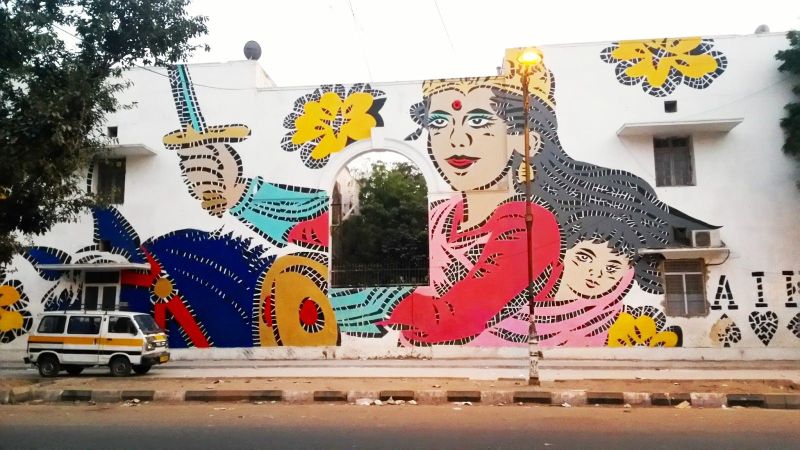 From December 2015 to March 2016, more than 28 artists from India and around the world joined hands to give the country its first open-air art gallery. The walls between Khanna Market and Meherchand Market has been turned into a canvas to revamp the heritage residences, once built to house the British officials, to the modern and abstract portrait of art.
These artworks on walls have gained their own identities in a jiffy. Over the time these wall arts have started speaking as landmarks, blending the existing heritage with creativity, which people have accepted wholeheartedly.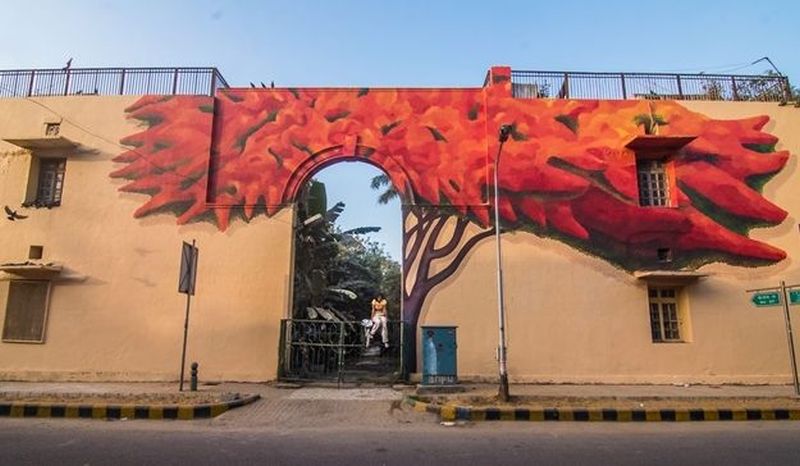 Go have that stroll which you have been waiting to have on a sunny winter day. Feel how it's like to be lost in between the heritage and the art simultaneously under natural sky roof and peaceful roads as your companions.
And yes no one will address you as crazy if you find yourself standing in the middle of the road and being honked at by passing drivers.
Have a closer look at these artistic walls in the images below.