---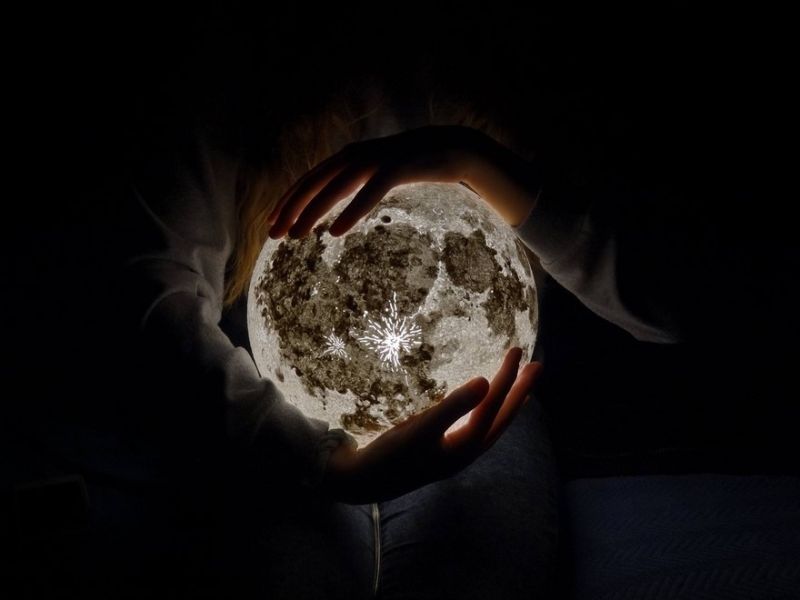 Artists / Design
Nothing beats the spectacular view of the full moon surrounded by twinkling stars on a clear night. But what about the bad weather or cloudy days? Why not bring the moon right into your room and enjoy full moon every night? No kidding! Italian artist and astrophysicist Maria Elena has created handmade lunar night lights that resemble the moon.
These lamps are made from upcycled garden globes that are further hand-painted to look like the moon. All thanks to the scientific images from NASA, Elena hand-paints each night light with realistic depressions, shadows, and craters.
No two lamps are the same and for that Elena uses a variety of paints and layering techniques. Every moon consists of six layers, giving a different effect to every unit. The end result is the stunning galactic night light to give a magical touch to any room where it's placed.
Not only the moon, but the talented artist also designs other plants of the solar system. So far, she has created illuminating planets like Mars, Neptune, Saturn, Jupiter, etc. You can grab any of these lunar night lights on the artist's Etsy shop Pulsar Moonlight. The price of these lamps range from US $72.12 to US $110.95