---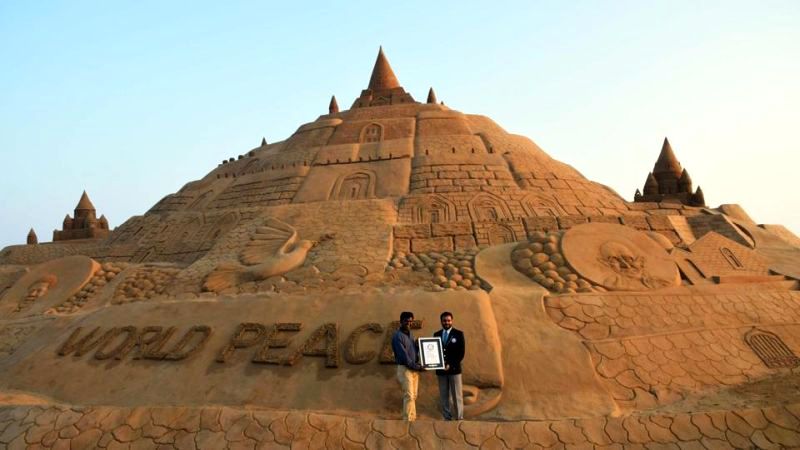 Art / Artists
India's renowned sand artist Sudarsan Pattnaik has made it to the Guinness World Record for creating the world's tallest sand castle on Puri beach. With the backdrop of Bay of Bengal, the intricate sand castle has been made by the professional sand artist and his team of over 30 students from Sudarsan Sand Art Institute.
The astonishing artwork boasts minute details made with precision. Plus, a figure of a flying bird, a portrait of Mahatma Gandhi along with the words "World peace" inscribed on the front. The sand castle was displayed on the beach for two days.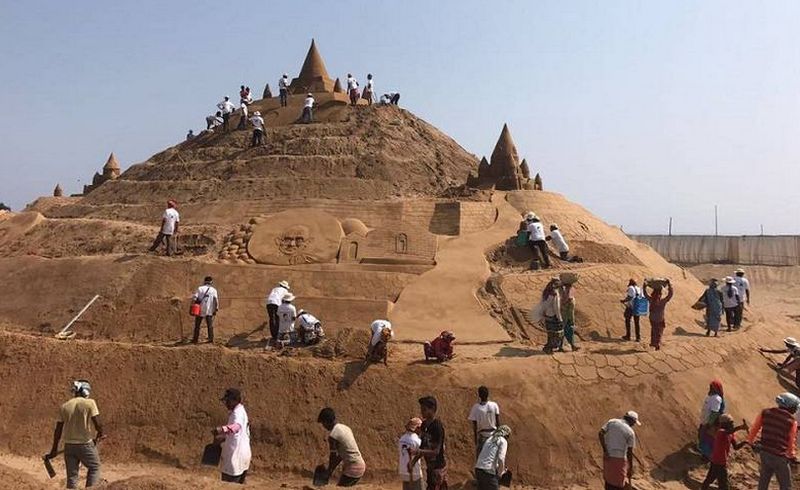 After verifying all the criteria, Swapnil Dangarikar, the official of Guinness World Records, approved the sculpture and finally presented a certificate to the talented sculptor for his achievement. Measuring 48-feet and 8-inches tall, this huge sand castle has broken the previous record that was reserved in the name of American artist Ted Siebert, who had built the 45-feet and 10-inch tall sand castle at Miami beach in 2015.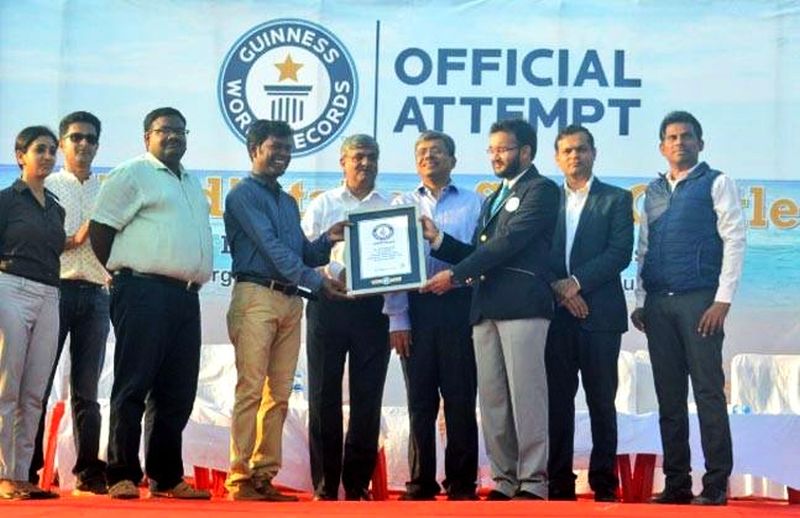 Pattnaik feels absolutely happy after setting the world record and looking forward to reaching more milestones in future. However, this is not the first time this creative genius has set a world record. He already has 23 world records registered in his name. Most of them are registered in the Limca Book of Records and in 2008 he even won the world sand art championship in Berlin.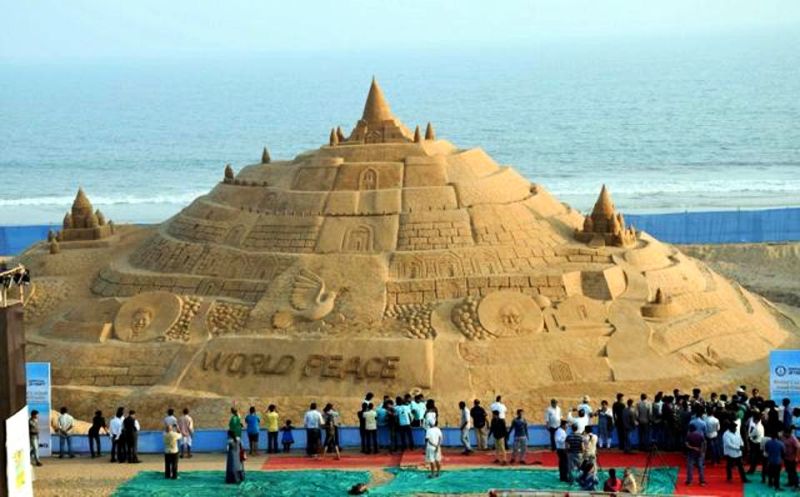 Via: TimesofIndia