---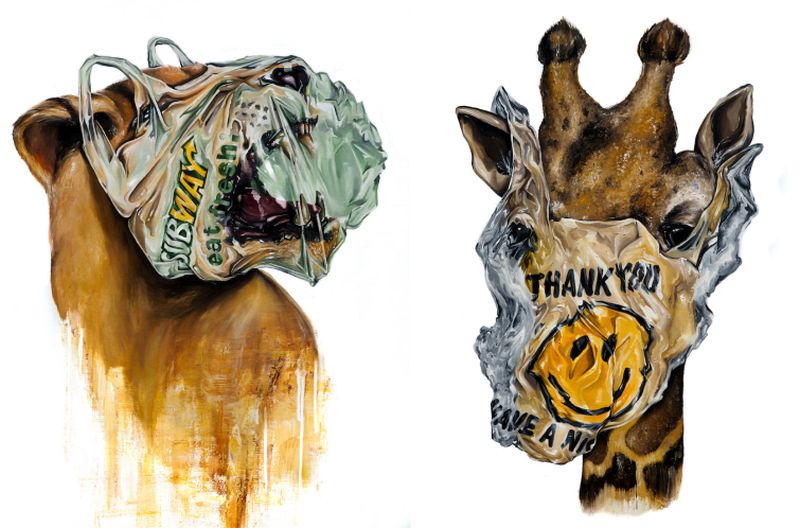 Art / Painting
Corban Cold Lundborg, an artist based out of South Central, Los Angeles, has recently created an elegant series of animal paintings to raise awareness for the plastic bag ban around the world. The Plastic Bag Ban series is a creative way of highlighting negative effects of plastic bags on the environment.
In the beginning of 2017, Lundborg travelled to Africa and witnessed the huge amount of plastic trash on the streets during his journey, and way back home. The plastic waste is really harmful to plants and animals around us, especially animals – as they often mistake plastic waste for a viable food source. This can further cause blockages in their digestive system and cause many other problems.
To encourage people to stop using plastic bags, he has created surreal animal paintings showing how used plastic bags choke animals and sometimes even kill them. There are many countries around the world that are encouraging the citizens to limit or completely stop the use of plastic bags to save animals and environment around us.
While many countries are finding various ways to reduce plastic waste, Lundborg has chosen art to highlight the issue. Check out his work in the video and images given below.