---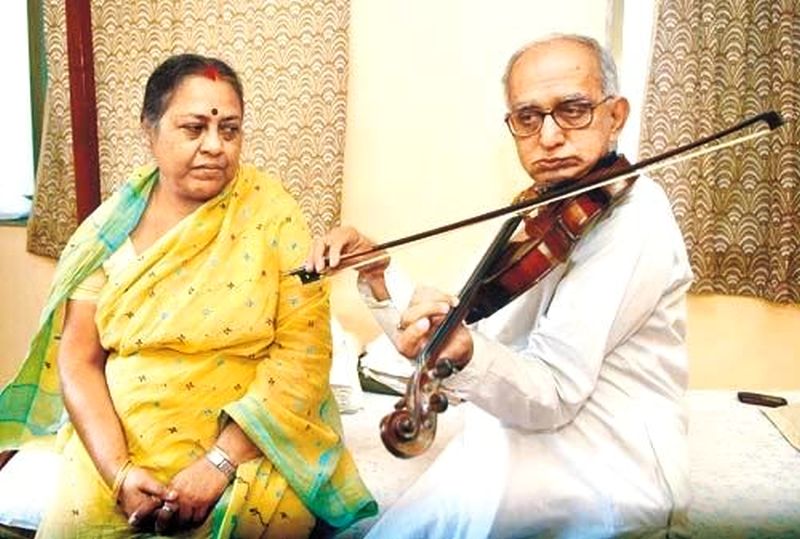 Artists
'Art and artist cannot be confined, they emerge together to write the legends.' Kolkata-based artist Swapan Seth is heading towards writing such legend with his talent and art skills. The 72-year-old musician, painter, and sculptor is not merely restricted to any art gallery or music album, in fact in his case, he has been travelling to various cities across India to perform on the streets and public places.
Seth always wanted to promote classical music to the young generation, and that's why he chose to exhibit his art and crafts publically, when his beloved wife, Poornima, was diagnosed with uterine cancer in 2002 (currently she is under treatment at the Tata Memorial Hospital in Mumbai).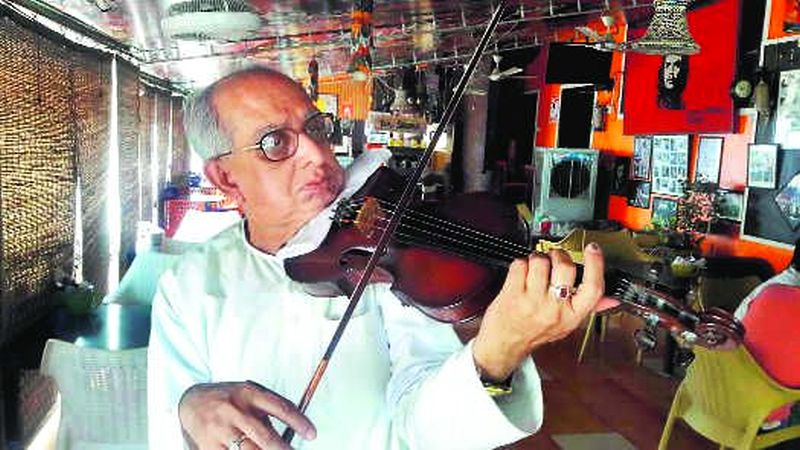 Earlier, he even served as a visiting professor at MC Birla School for seven years after his graduation in 1987. Sadly, his earnings were not sufficient to pay for his wife's medical bills and daughter's education at the same time. So, he decided to publically promote his crafts for additional income for the livelihood, treatment expenses of his wife and daughter's education (who has completed her MBA and currently working with a private bank).
On his each trip to Jaipur, Delhi, Mumbai, Bangalore, Hyderabad, Dehradun he is able to make around Rs.7000 – Rs.8000. He visits different cities and plays violin on the streets, restaurants and other public places. He also sells his music CDs and paintings for Rs.150 and Rs.3000 respectively. His music CDs are a collection of 24 solo tracks of soulful and incredible violin melodies.
Initially, it was difficult for Seth to find appropriate platforms to gather an audience, who appreciates his talents. Now, with his sheer hard work and dedication towards his crafts and beloved wife, he has gained popularity among people and restaurant owners, who now themselves invite him for his mesmerizing violin performances. He also receives the orders for paintings from various people across the country, which includes few mayors and chief ministers.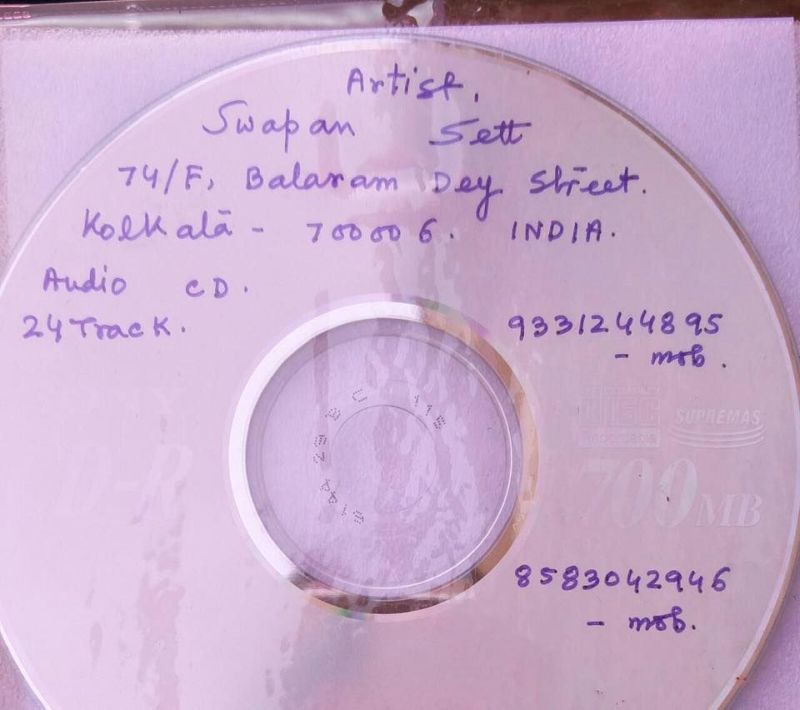 This elderly artist is truly an inspiration for his passion and dedication. Even at this age, when he was questioned about his future plans, his response was "I still have responsibilities, so my journey will continue. Also, if I do not do this, I will have nothing to keep me occupied and I cannot stay at home." Moreover, he is grateful to the people for their help and even cherishes their positivity and love for him.
You can always get in touch with him for his performances, CD's and paintings, and be an ally of his incredible journey.
Address: Swapan Sett, 74/F Balaram Dey Street, Kolkata-700006, India.
Phone No.: 09331244895