---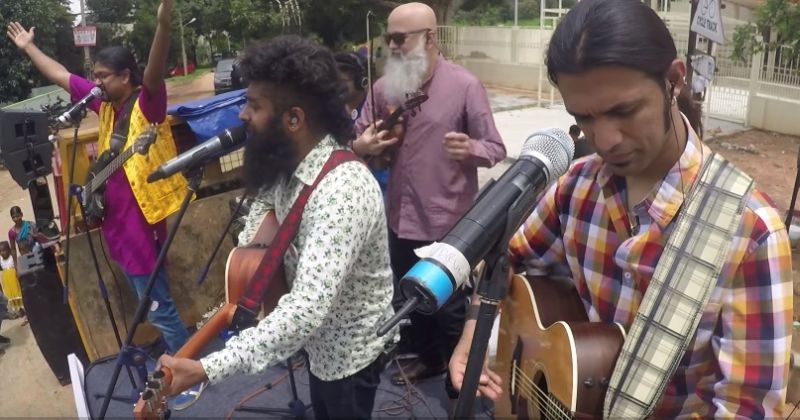 Inspirational / Music / Your story
You must be wondering what's the connection between cleaning streets and playing music. Well, Bengaluru-based Indian fusion band Swarathma has brought "the two" together in a really interesting way. The band is associated with 'Let's Be The Change' NGO that tries to work hand-in-hand with the BBMP and local residents.
Involving residents as well as the BBMP as part of Swachh Bharat Abhiyan (Clean India Mission), the NGO aims at beautifying the black spots in Bengaluru through regular 'spot-fixing.' The volunteers of the NGO clean and paint streets of the city, as well as install benches at various spots for the convenience of the citizens.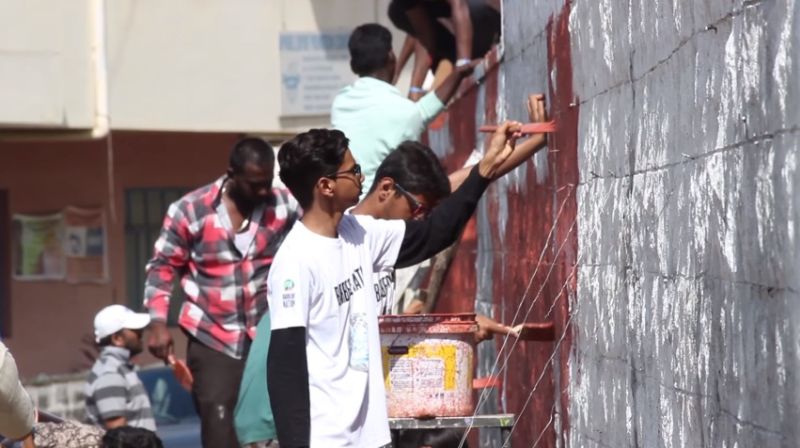 The NGO has been started by Anirudh Dutt in 2013. Since then, their team has successfully organised hundreds of cleanliness drives, awareness programmes, and regular spot fixes. When Swarathma band members got to know about the noble work done by the NGO, they instantly decided to collaborate in some say.
The band now performs live music at places where the NGO organises cleanliness drives or awareness programmes. They have already performed at certain places where one would least expect a live music gig. Some of the places where they have performed live music so far include blind schools, Alzheimer's centers, and small villages.
With their music, they try to attract more volunteers and also appreciate the work done by the NGO. The band members want to continue doing this in future to use their music for a good cause. Here's a video 'musical cleanathon' in the streets of Bengaluru, where they are trying to motivate people to keep their city clean.
Via: TheBetterIndia