---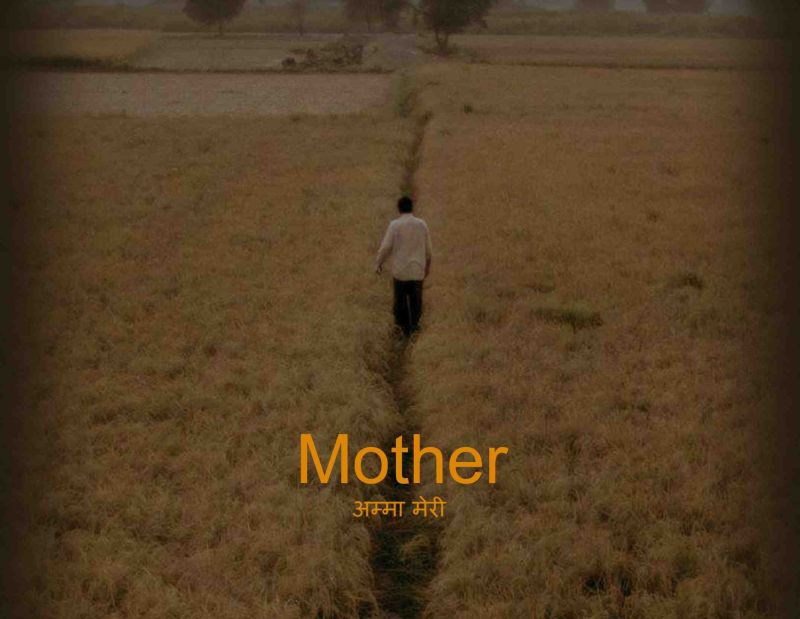 Interview / Videos / Your story
Independent filmmakers do have to struggle a lot to raise funds and find an audience. But the interest of youth towards social media has boosted the Indie film market. All thanks to platforms like YouTube, short filmmakers are getting opportunities to showcase their vision and reach out to a wider audience base. Recently, EdgyMinds caught up with a Delhi-based independent filmmaker, Tarun Jain, who talked about his latest short film 'Amma Meri,' which made its world premiere at the prestigious International Documentary and Short Film Festival of Kerela 2017 ( IDSFFK).
In the interview, Jain shares his life experiences as a filmmaker and what he has in store for his audience in the coming few years. Without much ado, let's have a look at the interesting journey of this talented writer-producer-director.
His early life
The 32-year-old internationally-acclaimed filmmaker completed his senior secondary education from Lilawati Vidya Mandir, Delhi. He has graduated from the University of Delhi and even completed a PG Diploma in Audio Visual from Sri Aurobindo Institute of Arts and Culture.
The idea of storytelling always fascinated him and he knew from the very beginning that he wanted to get into fimmaking. Now, it has been almost nine years since he made his first film. One of his short films, 'Aakhir' had been to over 42 international festivals all over the globe. It even bagged six awards and it was distributed in the USA, Europe, Middle East & Africa.
Challenges faced during initial stages of film making
According to Jain, initially and even now the biggest challenge for him is the fund. He believes that for a short film, there are very few platforms in Delhi, as well as, other parts of the world. He thinks, there should be more labs, pitching forms, and markets for short films. Delhi or for that matter India is full of stories, provided there's enough support for independent filmmakers.
About Amma Meri
Amma Meri, a 30-minute short film falls under drama/tragedy(genre). It is about the how people are affected by the agrarian crisis. Balram, the protagonist of the film, finds himself in a dilemma – as he is desperately in need of money to get his daughter married. On finding out about the money in his ailing mother's account, which could only be obtained if she dies, Balram's mind is filled with malice thoughts.
While researching for this project, it brought Jain closer to the complexities of life in the villages of Uttar Pradesh and Haryana. Through this film, he wants to highlight the bigger social issue that still persists in Indian villages. His latest short film Amma Meri has made it to the prestigious IDSFFK, in competition and even received warm reviews. This film has also been screened at The Institute of Cervantes, in Delhi. Anurag Arora, who plays the protagonist in Amma Meri, has acted in many famous Hindi films like Oye Lucky, Dangal, Raeez etc. Moreover, Shajith Koyeri, who had won National Award for Omkara and Filmfare for Talvar, has designed sound for the film.
How he feels about his movie being premiered at IDSFFK
Expressing his views on Amma Meri being premiered at, Jain said:
It's definitely a great start. IDSFFK is a prestigious platform and our film was in competition. It was well appreciated and we were told by a few that this was one of the best films they saw in the whole line up. The jury members also praised our film. We are also sending it to a lot of other festivals. I hope it gets to some more good festivals this year.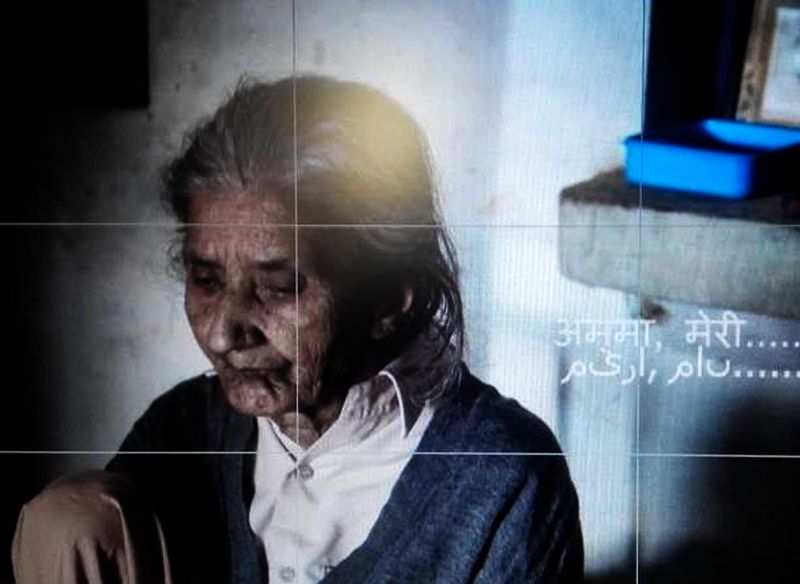 About his team
I have mostly worked with the same bunch of people. My dear friend, Karan Thapliyal, who has been the cinematographer of all my films has got a great body of work and is always willing to do more each time we shoot. Like some of us, he also chose to stay in Delhi and master the skills in both fiction and documentaries. My Editors – Rajan Kumar Singh & Vishal Chauhan has helped us in achieving what we wanted to with our latest film, Amma Meri (Mother). Nasira Khan, who is the associate producer for Amma meri had distributed my previous film 'Aakhir' to a various international platform like television, VOD etc and hopefully 'Amma meri' will also find its audience.
His major influences as storyteller
Stanley Kubrick, Martin Scorsese, Nuri Bilge Ceylan, Innaritu, Vishal Bhardwaj, Anurag Kashyap has been the major influences. As I began to work and spent more time on the film set, I became more certain of what I want to make. The process in itself is great, once you start writing about something, it becomes your world. It becomes your food, your sleep, your everything.
What does he feel about lack of original stories in films these days?
Anurag Sir (Kashyap) said it once that 'the stories are all around you. You just to keep your eyes and ear open and read what ever you can get your hands on. Any knowledge is useful'. I follow that quite religiously. Major influences for storytelling are again Stanley Kubrick, Vishal Bhardwaj, Dibakar Banerjee, Navdeep Singh, Anurag Kashyap.
His experience working with some of the well-known artists from Indian film industry
It was amazing. They are very professional and they have an ability to really take the project to some other level. Anurag Arora is a known actor, his portrayal of Balram was such that now I cannot think of anyone else playing that role. Shajith Koyeri is a gem of a sound designer, he really supported us and did great justice to our film's sound. Even without much dialogues, we understand Balram's turmoil.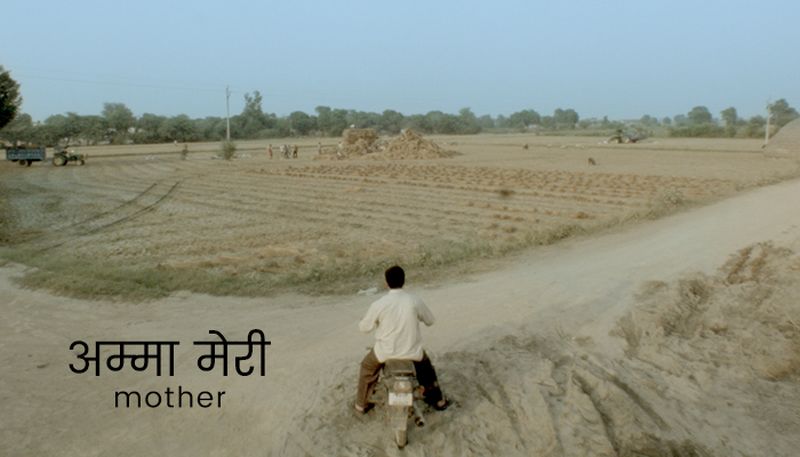 His advice to aspiring directors
Beg borrow steal. Do whatever it takes to make a film. Don't wait for everything to be there on your plate. During the process, you will certainly find people who are as passionate as you are. So never lose hope, just remain focused.
Upcoming project
I am working on a film based on the recent attack against African people (African, Nigerian, Sudanese and other countries) in Delhi, UP, Haryana. We are pitching for funds and simultaneously involved in the pre-production.
His experience as a filmmaker so far
Life never failed to surprise me. I have met different kinds of people on my long journey and every experience counts. Be it good, bad or ugly. There will be times one might question one's decision, but to remain focused is the key to success. I also wish my life remains as exciting as it is today and that I can successfully make more films in the future as there is so much to tell.
That's all he had to share with us. His life journey is inspiring to not just emerging movie makers, but also to the people who are struggling to achieve their dreams. One must keeing moving towards their goals even in the hard times, only then you'll be able to taste the fruit of your labour.
PS – Special thanks to Nasira Khan, associate producer of Amma Meri, for sharing all the information with us.
Do watch this influential short film, 'Amma Meri.' And also watch the trailer of Jain's another internationally-acclaimed short firm 'Aakhir.'