---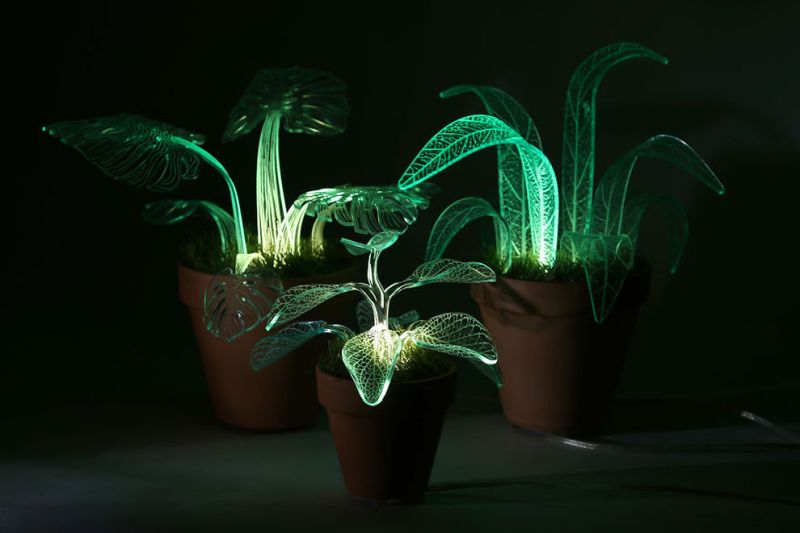 Design / Offbeat
In recent times, plants have become a major part of our home decor. Be it residential or commercial spaces – everywhere indoor plants are replacing the pocket-burning statues and other decor artifacts. But Mariana Folberg, an industrial designer who runs the San Francisco-based Mar de Fe design studio, has taken plant decor to another level with these realistic glow-in-the-dark plants.
Well, there's no genetic engineering involved in making these plants – as these are actually the artificial plants called "Lamp Plant." The green night light has been powered by LEDs that are carefully embedded into the leafs and their veins, all the way from the base to the top of the plant.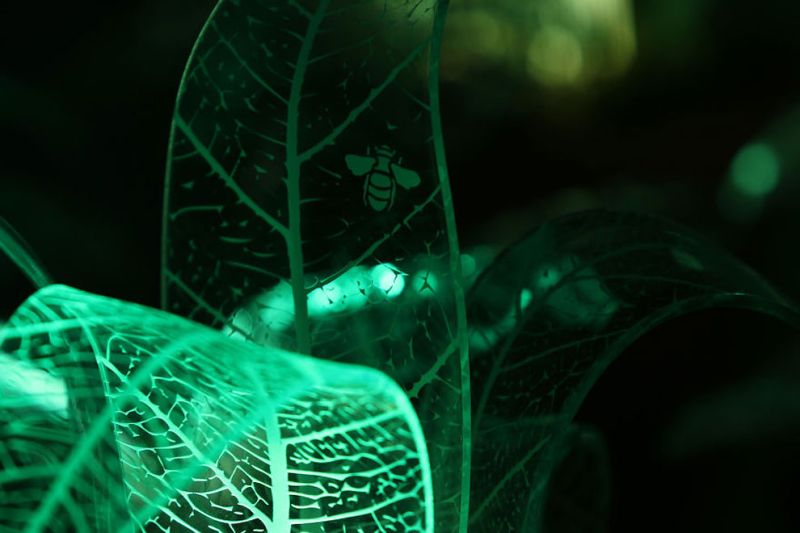 You can see the intricate details on the leafs when the plants glow at night, spreading soft green ambiance into your living space. Each night light has been designed with great care so that it creates an organic shape just like any natural plant.
According to Mariana,
I made these evergreen glowing plants. The Botany world has always amazed me as an Industrial designer, each plant has its own unique aesthetics, these aesthetics serve a specific need or function. In making the Lamp Plant I decided to focus on the various types of leafs and their 'veins', the veins are cells that bring water and minerals from the roots into the leaf. Powered by LED The Acrylic leafs conduct the light through the engraved veins all the way from the base to the top of the plant, making a soft green light. Each Lamp plant is unique, every leaf is bent individually to create an organic form that is one of a kind, just like nature does.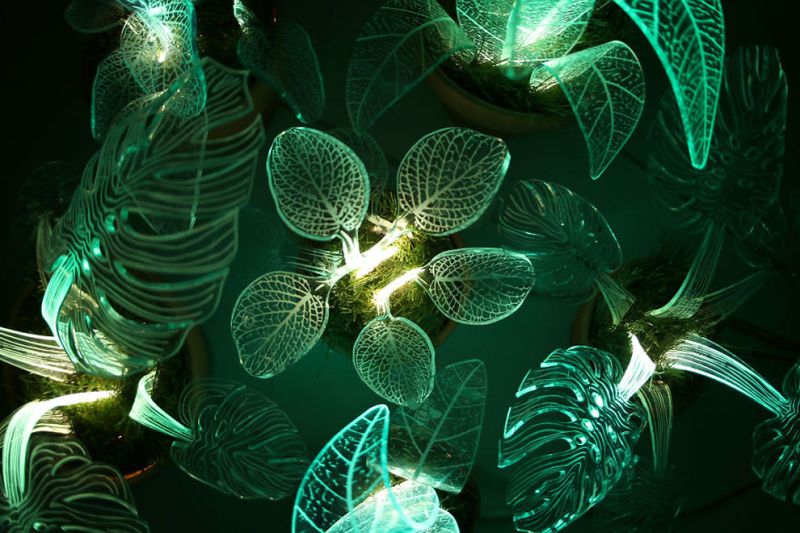 The green night light is perfect for all the night owls who stay up all night to do their work in the silence of night rather than mornings when the world begins to stir. Moreover, these green plants would be a great alternative to a home with pets – as you know most pets chew all your plants. So, it would be impossible for your furry beasts to kill these green plants or lamp plants – whatever you would like to call them.
So, say goodbye to darkness forever and bring home these plant night lights for unique natural aesthetics. You may contact Marina on her Etsy shop for these inventive lamp plants – the price ranges between $85 to $145.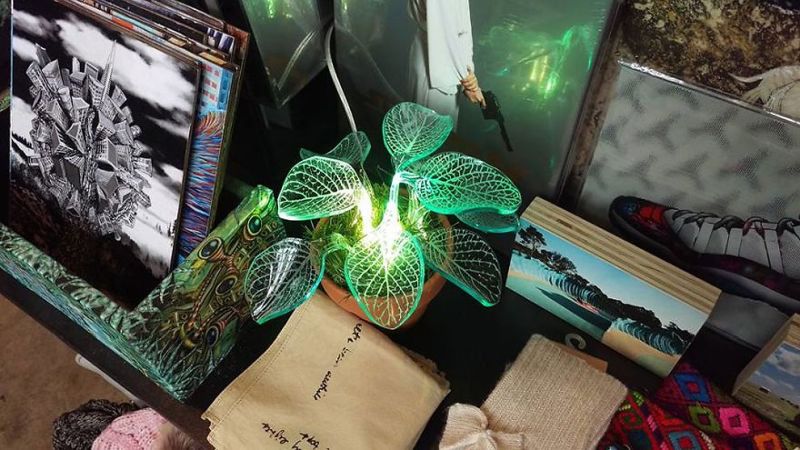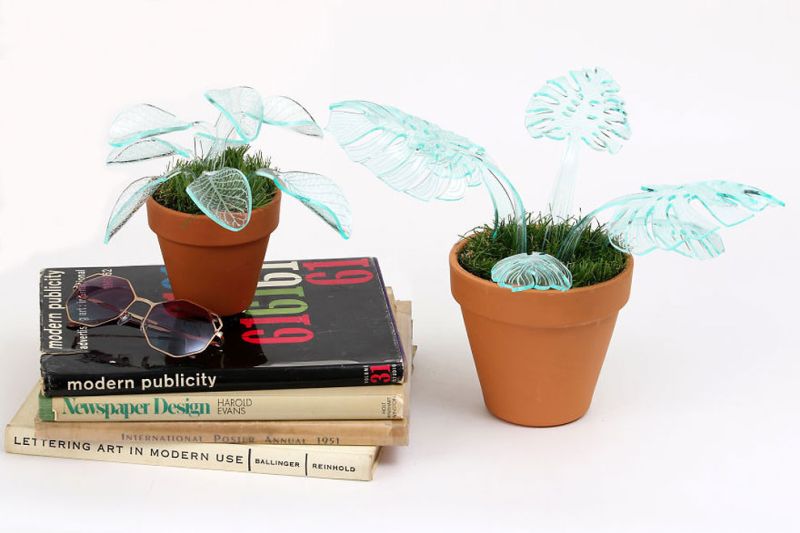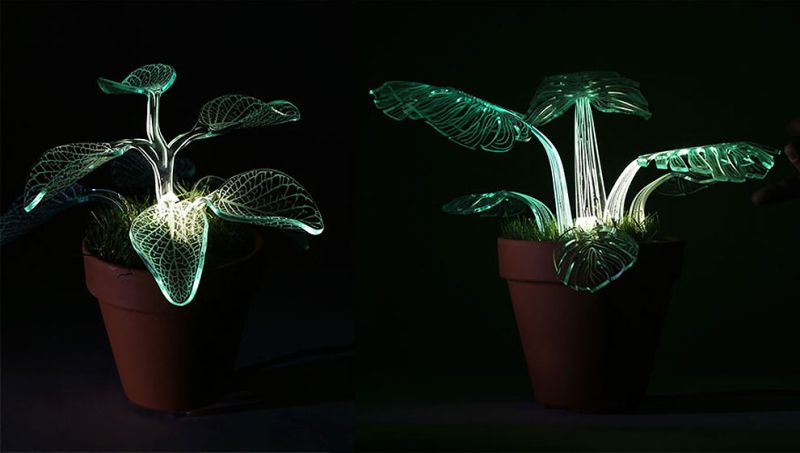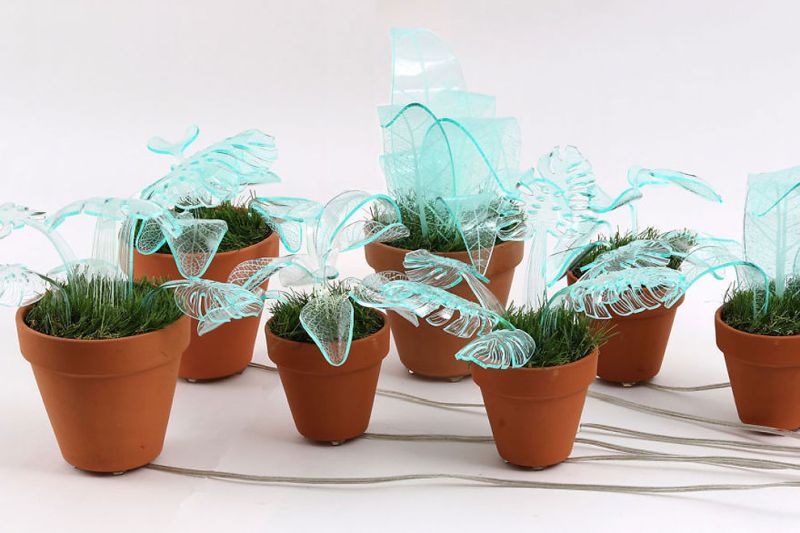 Via: DYT