---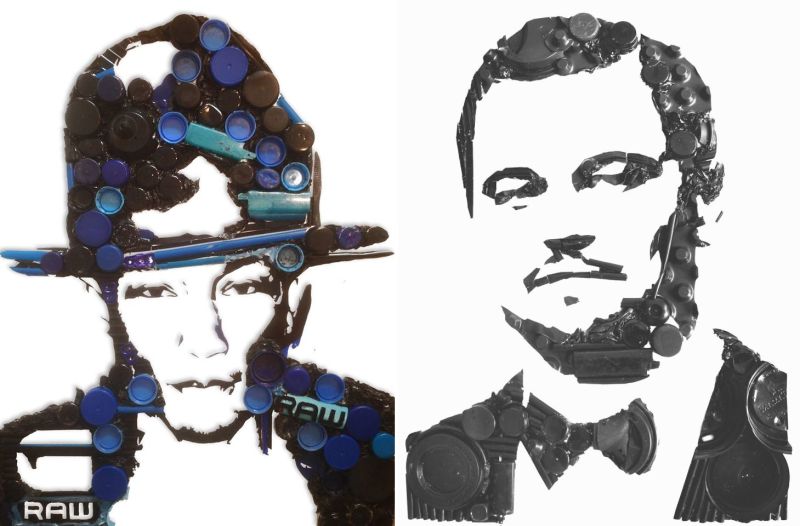 Art / Design / Offbeat
Trash for Cash is a sustainable advertising project started by Hamburg-based environmentalist Sönke Rosenkranz to turn scrap into beautiful portraits or company logos. With the help from refugees, their team collects trash from the environment to build corporate logos and famous celebrity portraits. Further, these artworks are sold and half of the money goes to a charity.
Rosenkranz started this project in 2016, as he always wanted to do something good for the environment and betterment of the society. So, he thought of creating art out of the garbage. When he first started collecting the rubbish for his projects, he was often looked at oddly. But he knew exactly what he was aiming for.
One of his first projects was to design the eBay company logo from garbage. According to him, it as a "Lucky Punch." Followed by the successful sale of eBay logo, he further started making art for BMW and the foundation of football player Christoph Metzelder.
He doesn't consider himself as an artist, but his recycled art surely speaks a lot about his creativity. For the production of a single artwork, it usually takes about 20 hours. First, the logo or portrait is roughly transferred to a disk. Simultaneously, Rosenkranz cleans and disinfects the garbage, and then assemble it with a hot glue gun.
The prices of these art pieces vary according to the size of the order. For a 15cm x 15cm unit customers pay about 400 euros (approx. INR 30,409). Whatever he earns, he donates half of it to a charity. Furthermore, he also employs refugees from Ghana to support him in collecting rubbish. His farsighted dream is to establish a charity organization with "Trash for Cash."
He is really doing a good job for both environment and society. Find out more about his work on the official website or Facebook.
Rihanna – made from trash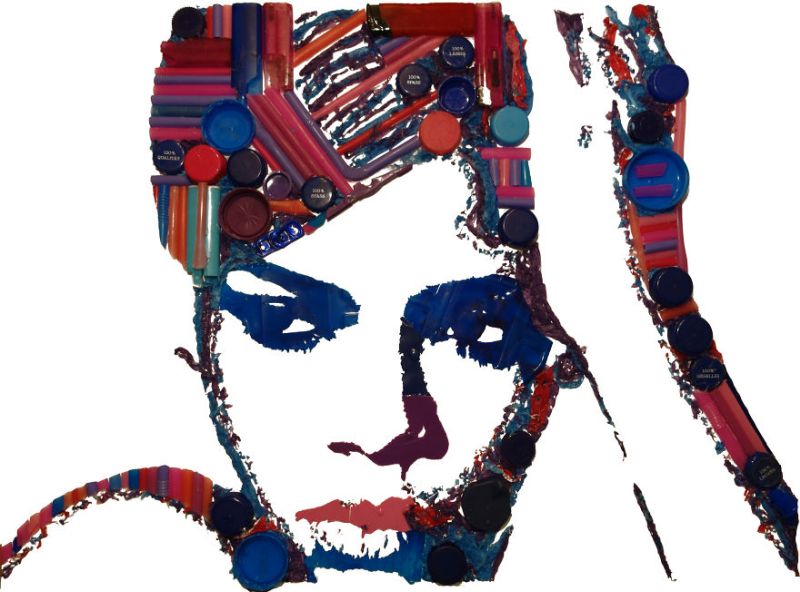 Instagram logo – made from trash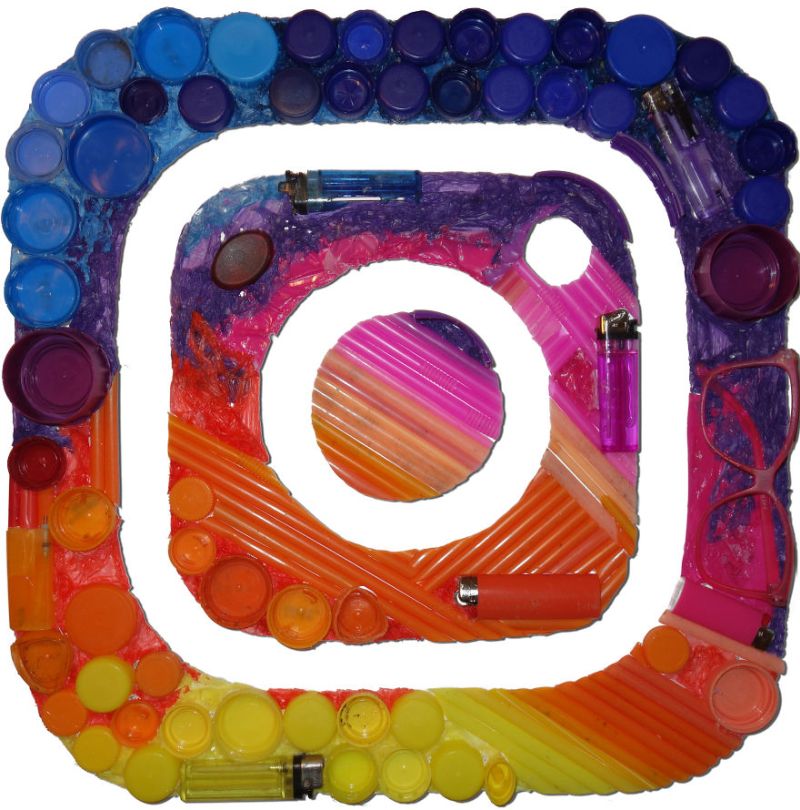 Leonardo D Caprio – made from trash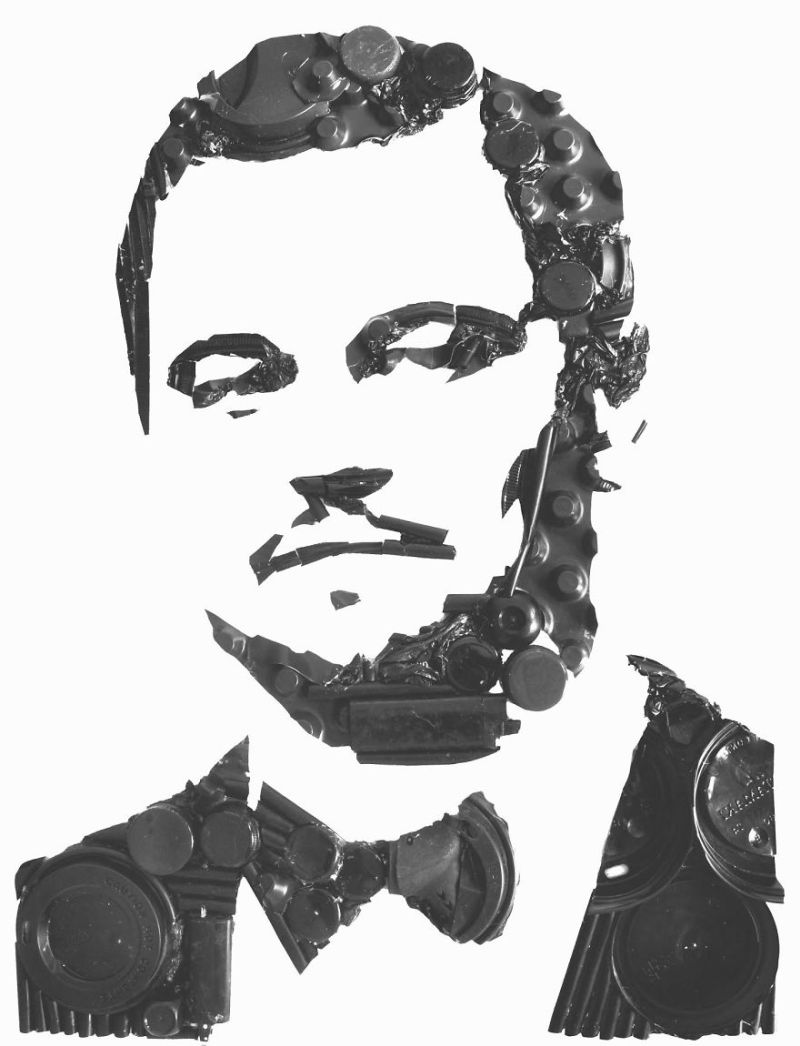 Making FC St. Pauli logo out of trash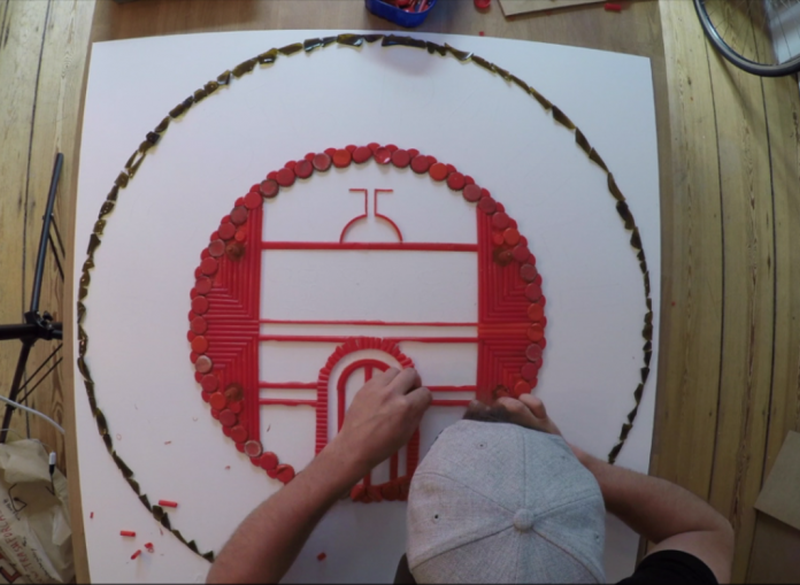 Pharrell Williams feat. G-Star – made from trash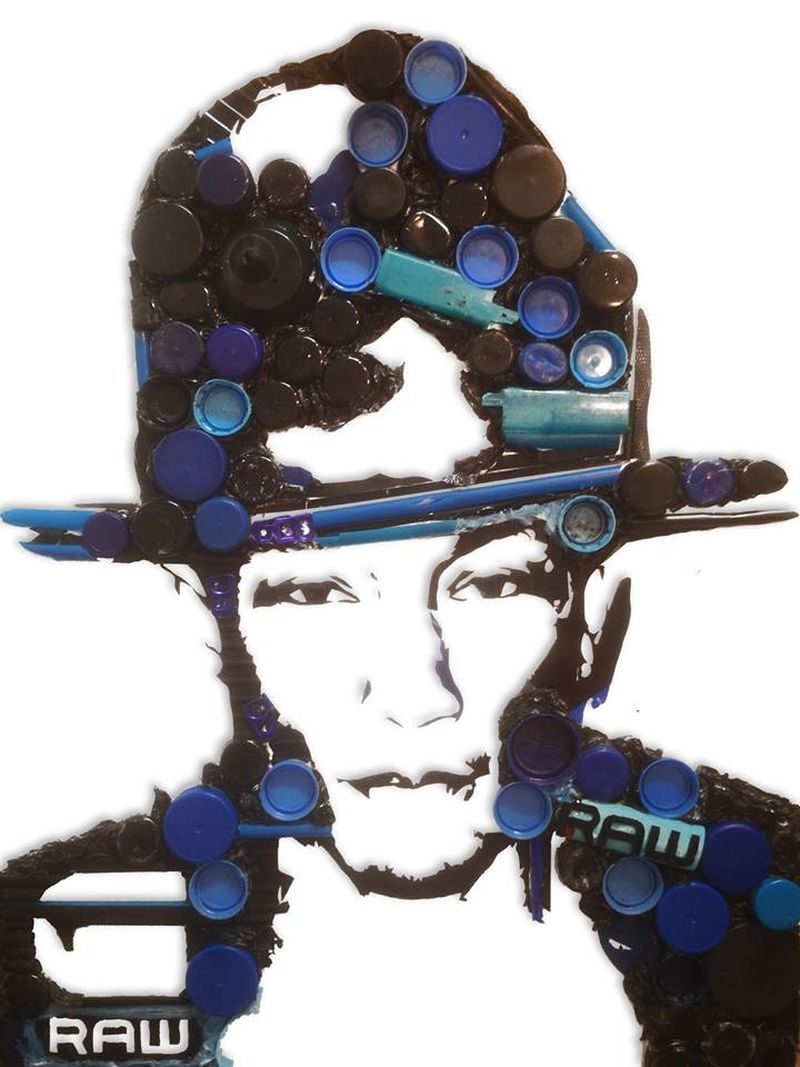 Via: FINK