---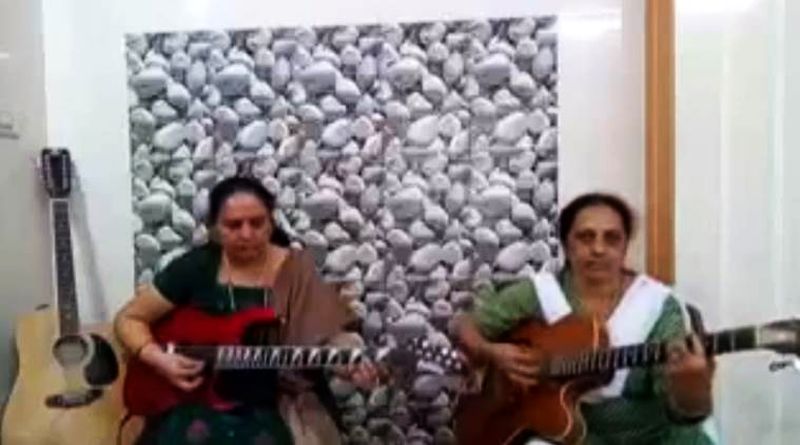 Artists / Music / Videos
What image comes to your mind when you think of a 'guitarist'? Probably, a cool guy/girl cranking distortion and making the crowd go crazy. But music has nothing to do with looks or attire. And you'll surely believe it after watching these two Indian women, who are slaying it layer-by-layer with their kickass guitar skills.
Redefining 'cool,' these middle-aged women in Indian homemaker attire are making the Internet viewers go gaga over their unbeatable guitar tunes. The video of these cool Indian women putting up the stellar show with their electric guitars was posted on the Facebook page Desinema. So far, the video has over six lakh views and 10,000 shares. People are loving their unique personalities and how they play their guitars like champions.
Although their identities are yet unknown, but many say they are music teachers and quite popular for their music in Karnataka. In a video, as well, you can see them playing lead and rhythm guitar respectively – rendering the Kannada song 'Endendu Ninnanu Maretu' from the movie Eradu Kanasu.
Without further ado, watch the video below and enjoy their enthralling performance that shatters all the former definitions of 'cool'.
Wow ???

Posted by desinema on Sunday, April 2, 2017
Kudos, ladies! Keep slaying it.