---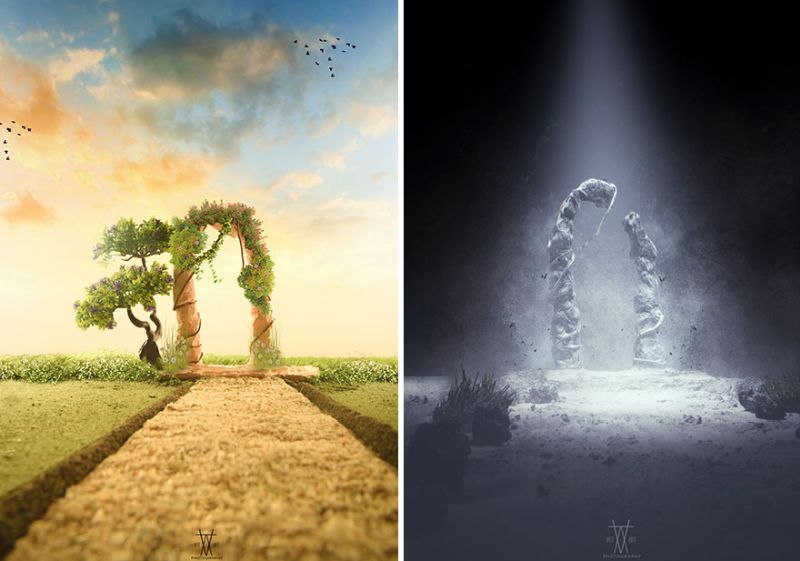 DIY / Photography
Last month, we featured dreamy photographs by Indian still life photographer Vatsal Kataria, showing some of the unique places from his dreams. Now, the brilliant photographer is back with another innovative photograph series of two universes/times/views. Basically, his new DIY a project is all about recreating miniature scenes and showing the same scenes in two different perspectives.
For instance, one of his photographs shows the same scenery depicting both heaven and hell. On the other hand, there is a scene depicting ancient pyramids in both deserted and green environment. Likewise, he has created many different scenes portraying two different perspectives – just like two different sides of a coin.
Not only a coin, if we consider human nature – we also have two different sides – good and bad, positive and negative. Similarly, Kataria feels his new photography series depicts alternate universes, two timelines showing both positive and negative aspects of the same thing.
The main scenery remains the same while certain things around it are changed to give it a whole new prospect. Kataria has created this series in one week while simultaneously working on his commercial projects. To create these miniature scenes, he has used very basics materials. However, the end results are definitely stunning.
Check out the photograph series here, and also visit his Facebook page to find out more about his work.
Ancient Times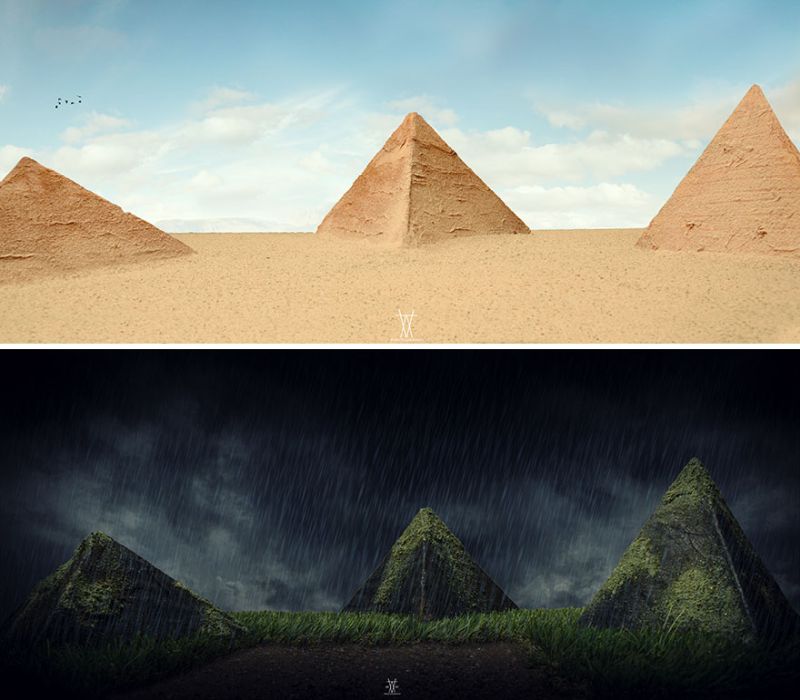 Extraterrestrial Stone Henge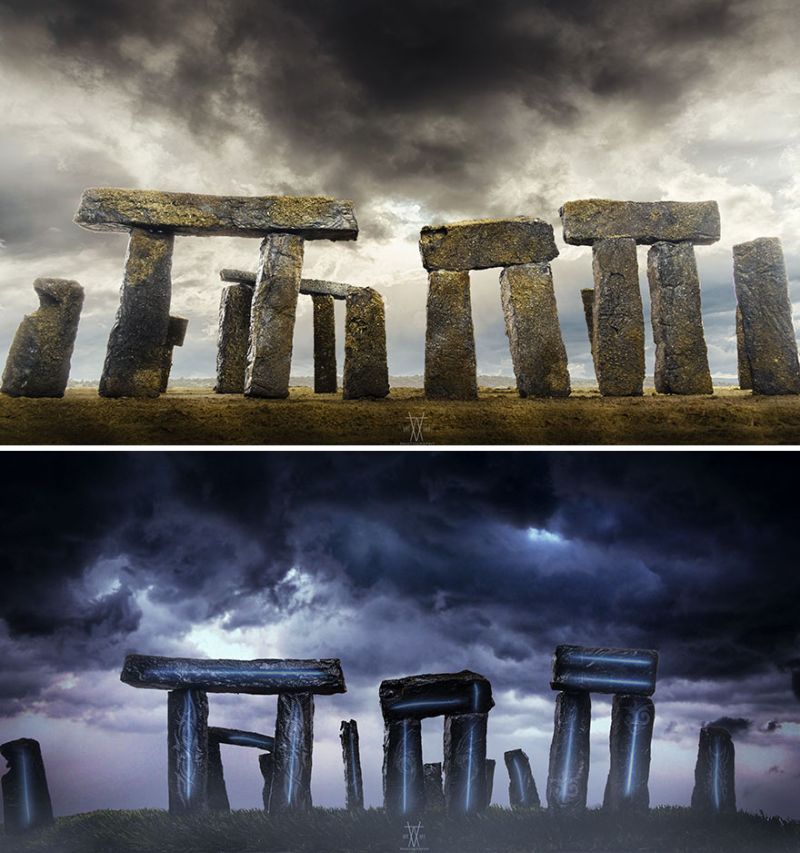 Where am I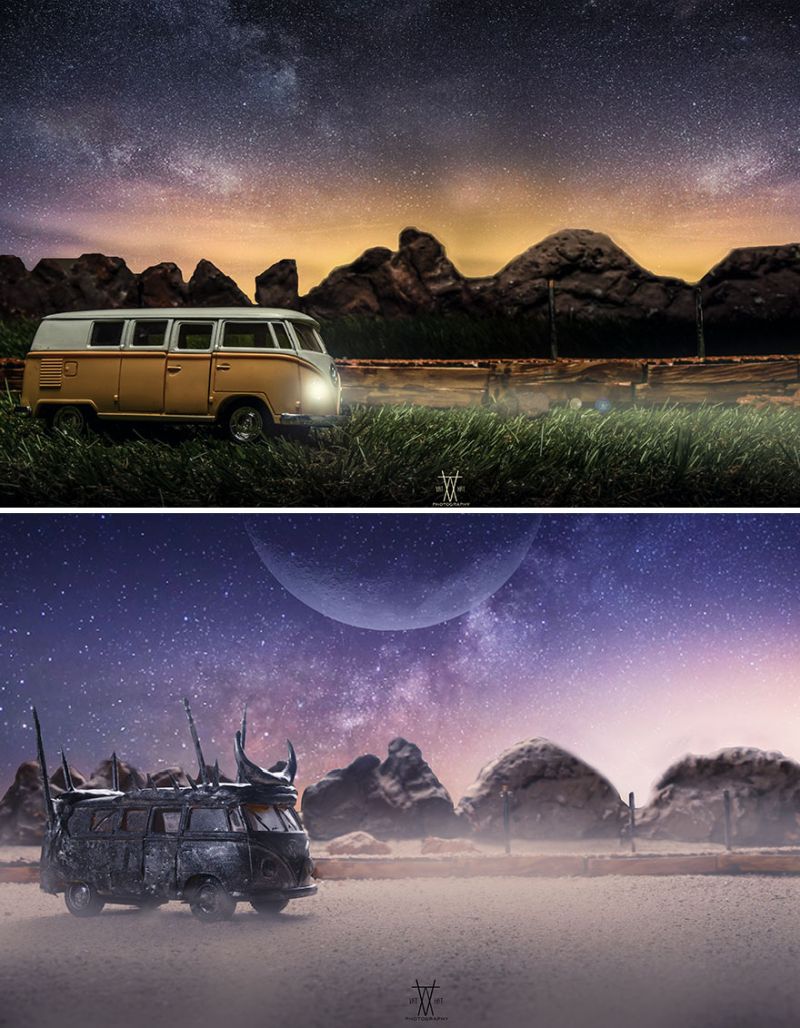 The Street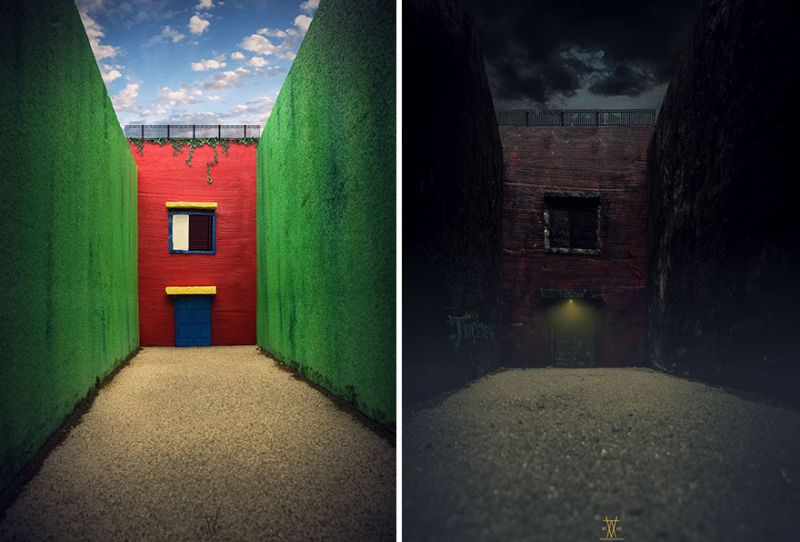 Vintage Royal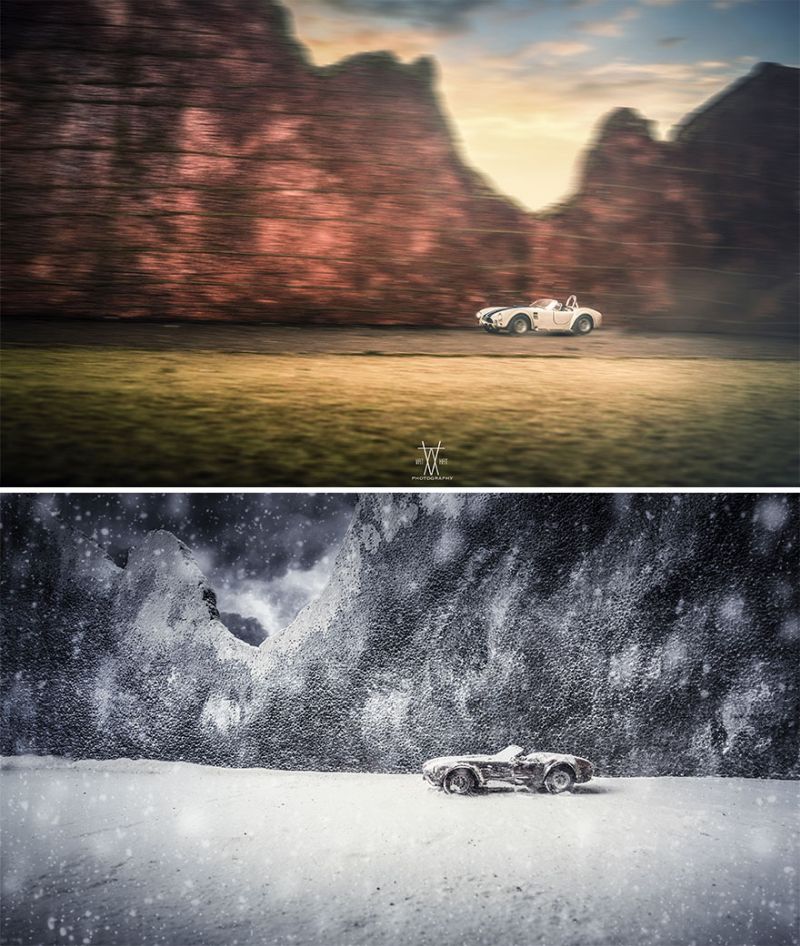 Cold Ocean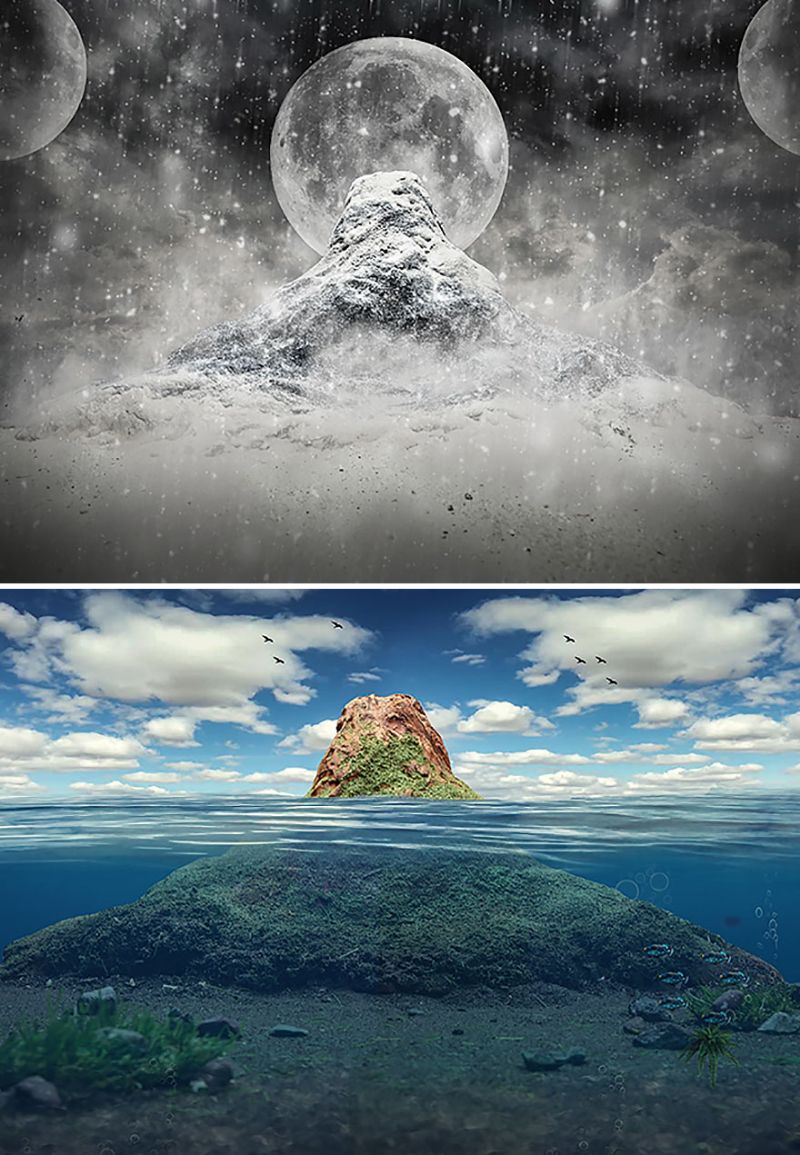 Heaven or Hell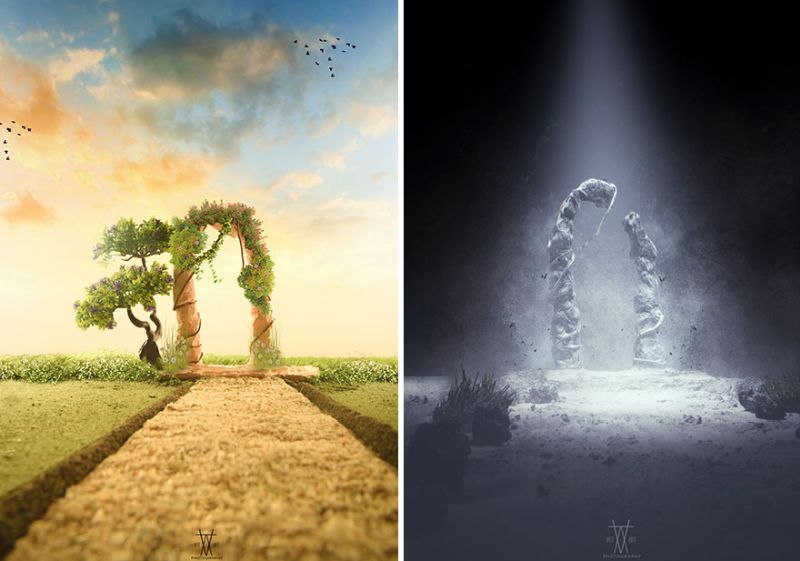 Behind the scenes