---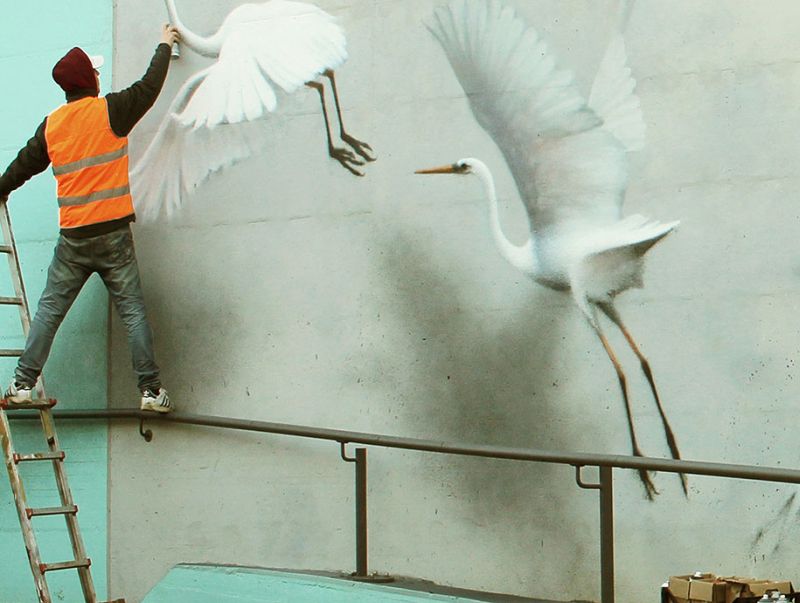 Featured / Videos
Swans and seagulls are not easily found in many cities, but Italian graffiti artist Eron has brought a flock of swans to the walls of San Clemente, Italy. This talented artist beautifully transforms boring city walls into 3D mural masterpieces, portraying a sequence of birds in dynamic in-flight poses. These ethereal bird murals appear so realistic, you'll definitely have to look twice.
Watch the video below to see how the artist adds life to a dull wall beside a spiral staircase. Each bird depicted on the mural has been spray painted. It's amazing to see how a sequence of birds transition from embossed black and white silhouettes to hyper-realistic figures.
Eron definitely knows how to create great 3D effects using spray paint. Not only birds, he has also created other 3D artworks on walls depicting ghostly figures, a scene from Shakespeare's Romeo and Juliet, a children's playground and many more.
Check out more of his 3D artworks in the images below. You may see plenty more on his Instagram account.
A flock of swans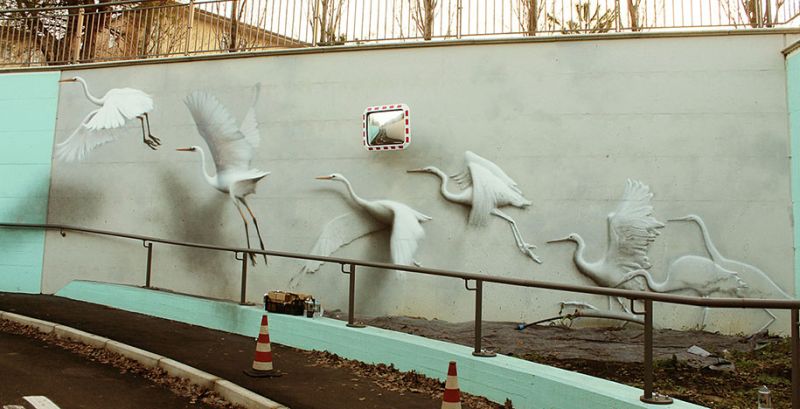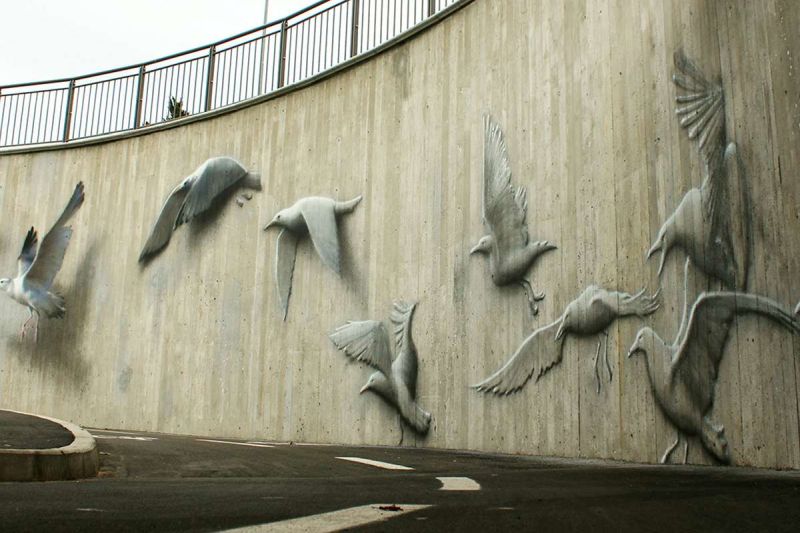 A scene from Romeo and Juliet on a wall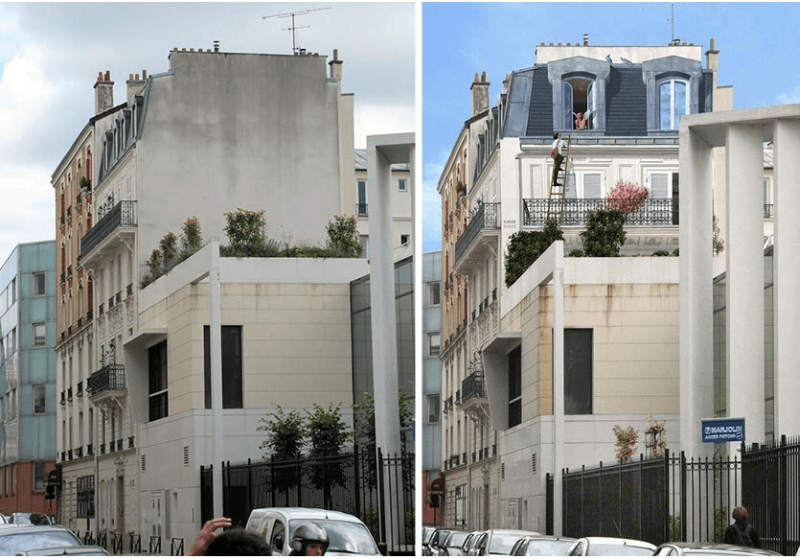 It seems as if people are actually standing on the balconies and talking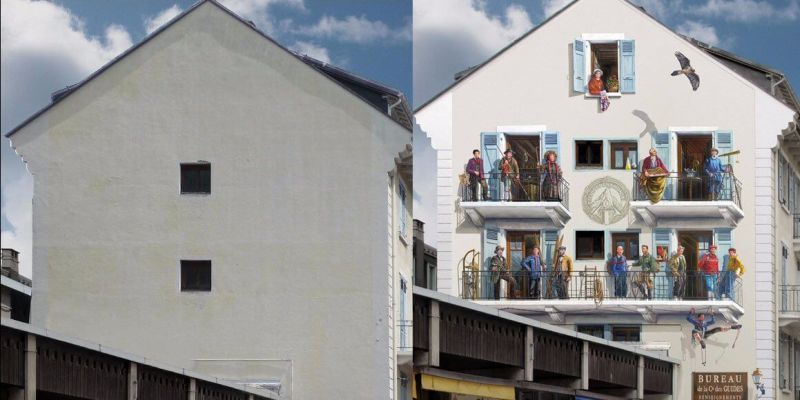 Children's playground on a wall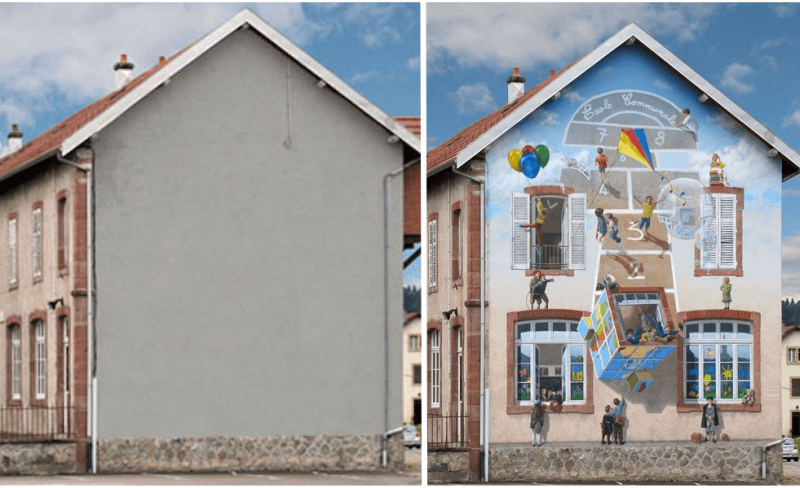 Check those life-like windows and the plants on the wall in the left image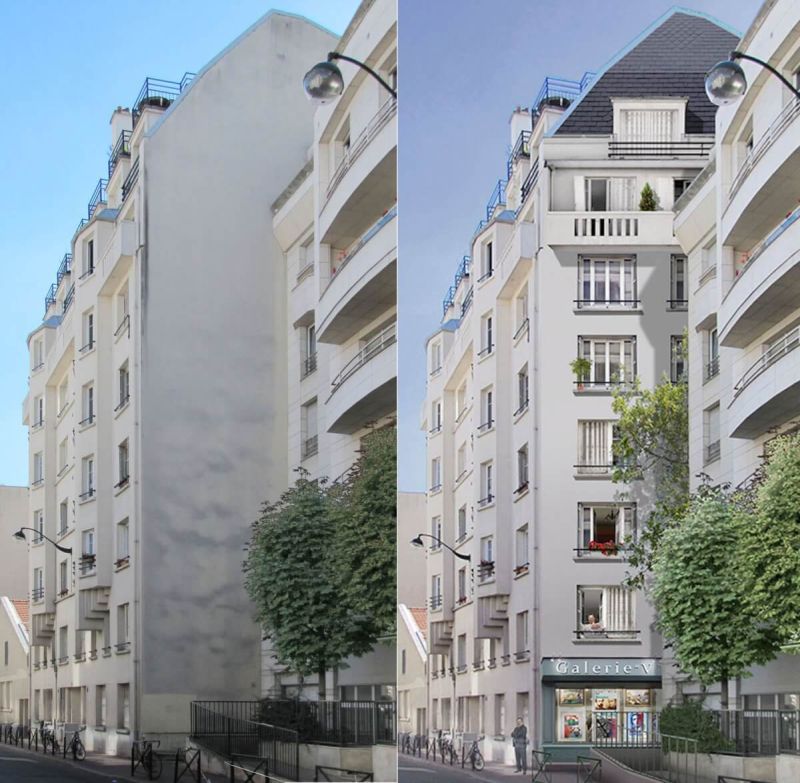 Other buildings with 3D murals by Eron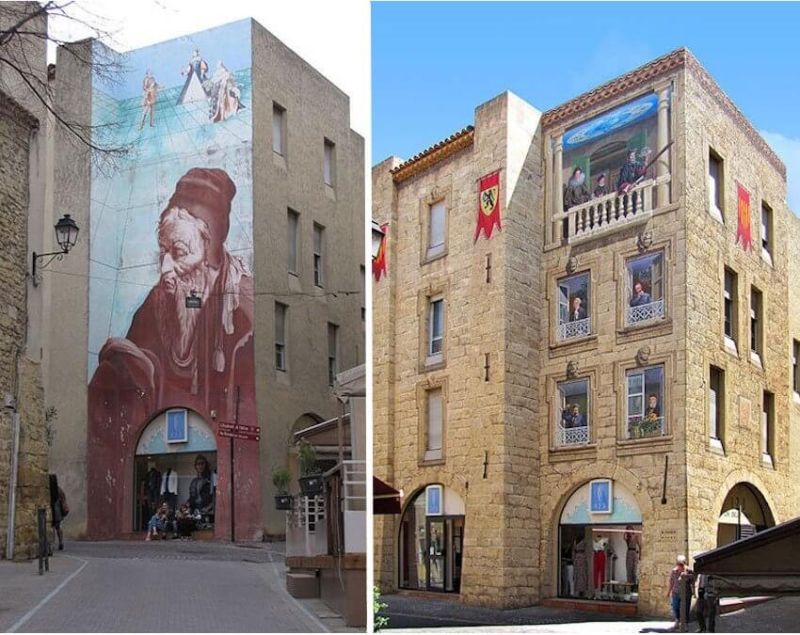 Look at this boring wall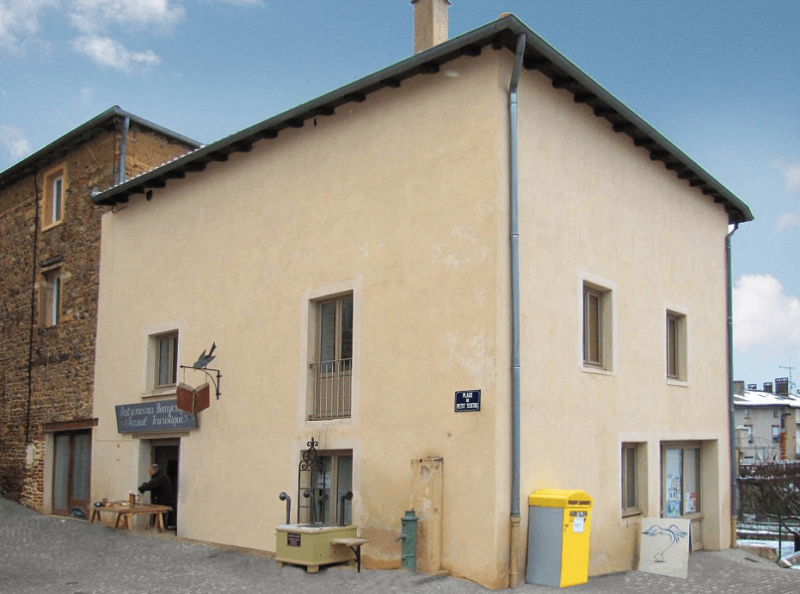 Now see how Eron turned this wall more lively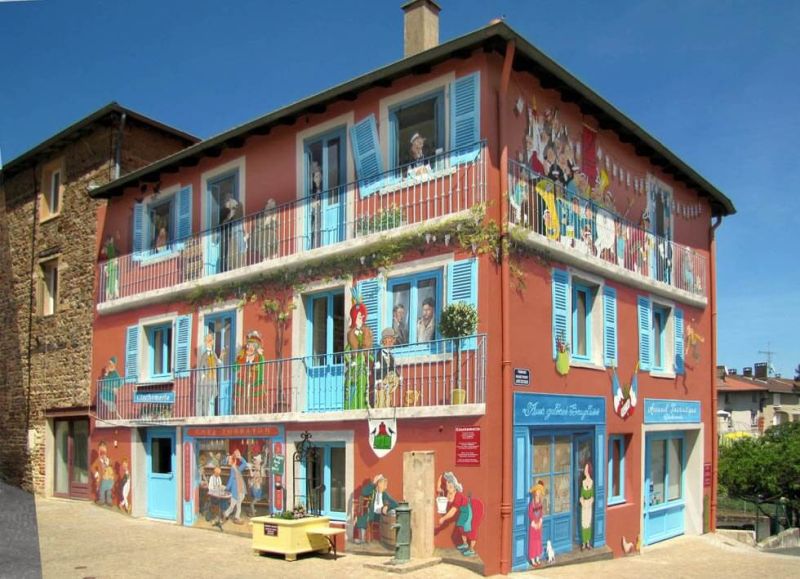 Another dull wall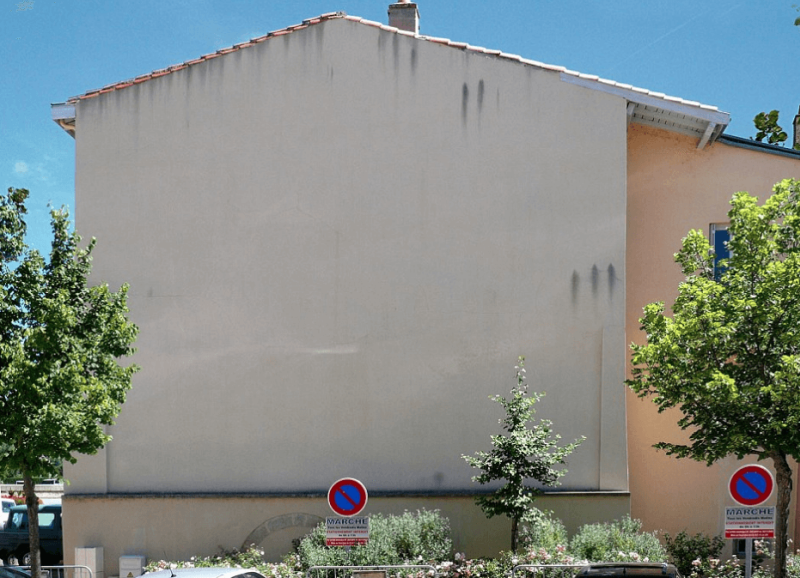 This one has been turned into a scenic view