---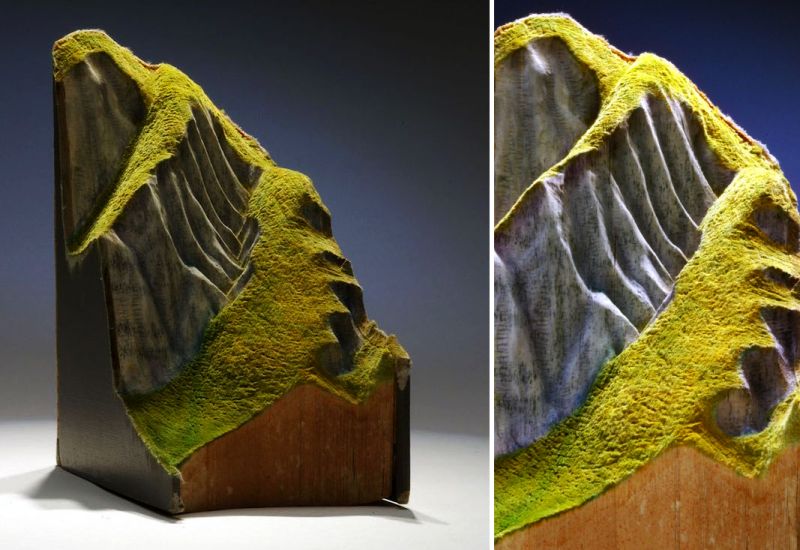 Art / Artists
With increasing number of e-book readers, the hard-bound books have become a little antiquated in the digital era. But artists have found a brilliant way to transform old books into incredible works of art. French Canadian artist Guy Laramée is one brilliant sculptor who carves sprawling mountains, beautiful landscapes, and other intricate 3D sculptures out of vintage books.
The life-like grassy knolls and icy caverns make it hard to believe that these sculptures are made from books, unless you observe closely. Laramée treats old books as a piece of wood to carve them into highly detailed landscapes that resemble gorgeous pieces of land shown as shown in topographical maps.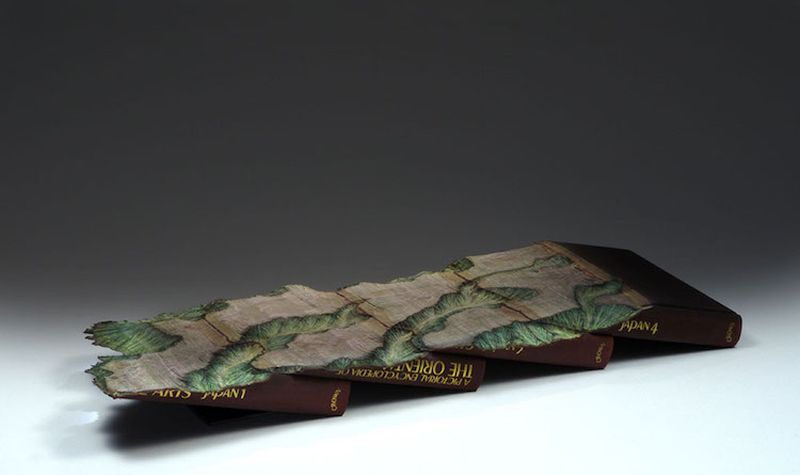 By assembling various books and their collective pages, he manages to create realistic frozen terrains, mossy rocks, and caves. To achieve this level of fine craftsmanship, Laramée first starts by sandblasting the books) into shape. Once the desired shape is formed, he further uses paint colours, inks, crayons, and pastels to bring these vintage reading materials to life.
So far, he has created different book art series, including Biblios and The Great Wall, to portray serene mountains, plateaus, and ancient sculptures. Check out the images below to see some of the marvelous book landscapes created by him. Also, visit his official website to know more about his works of art.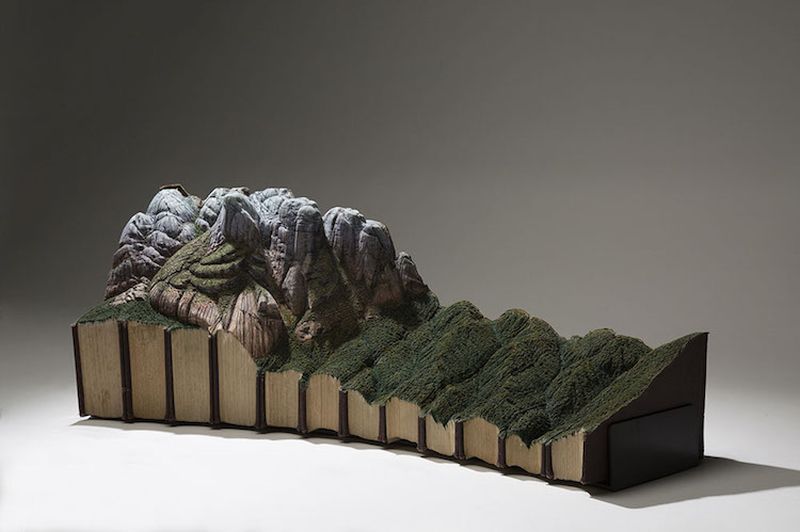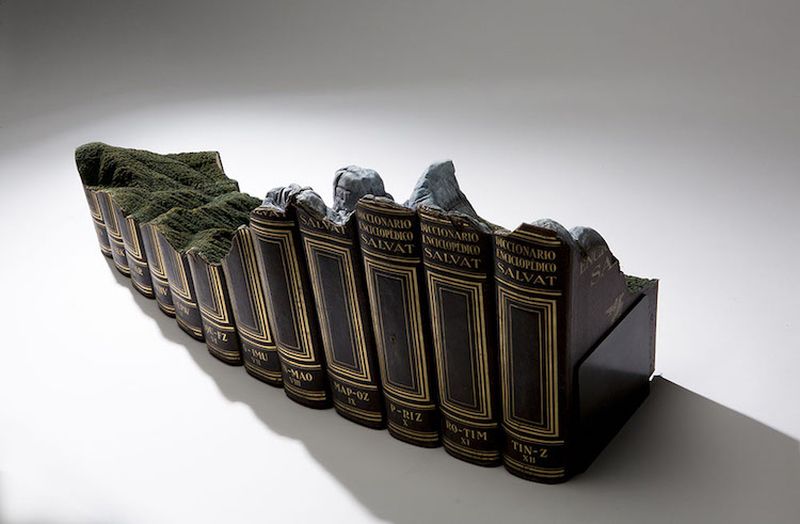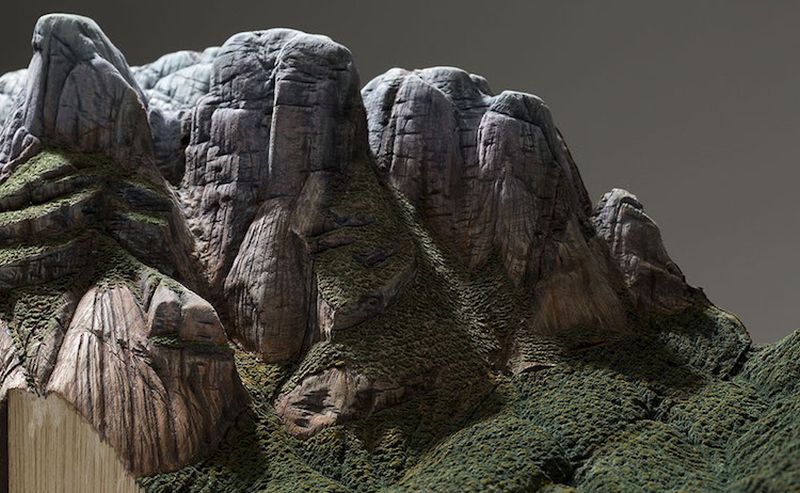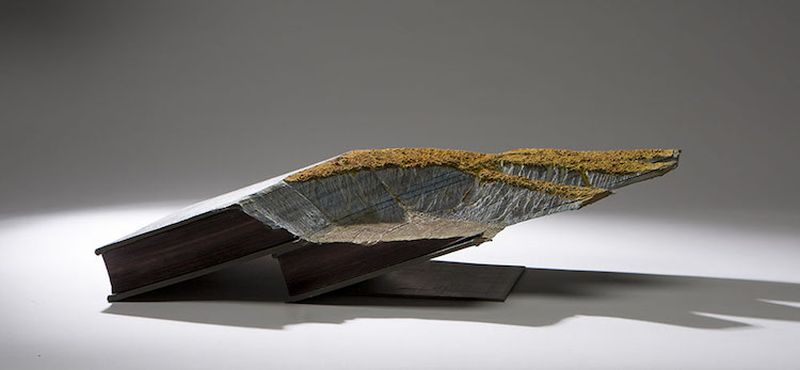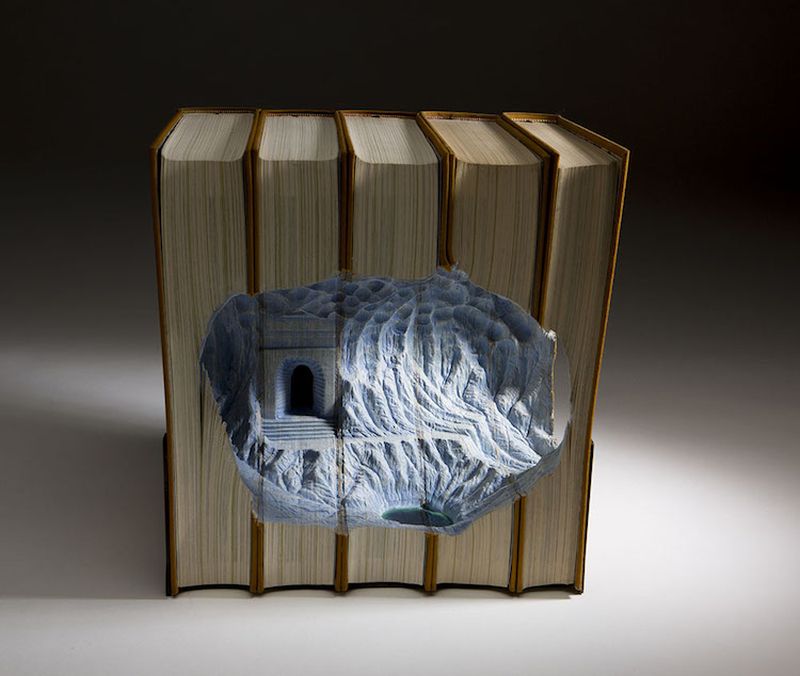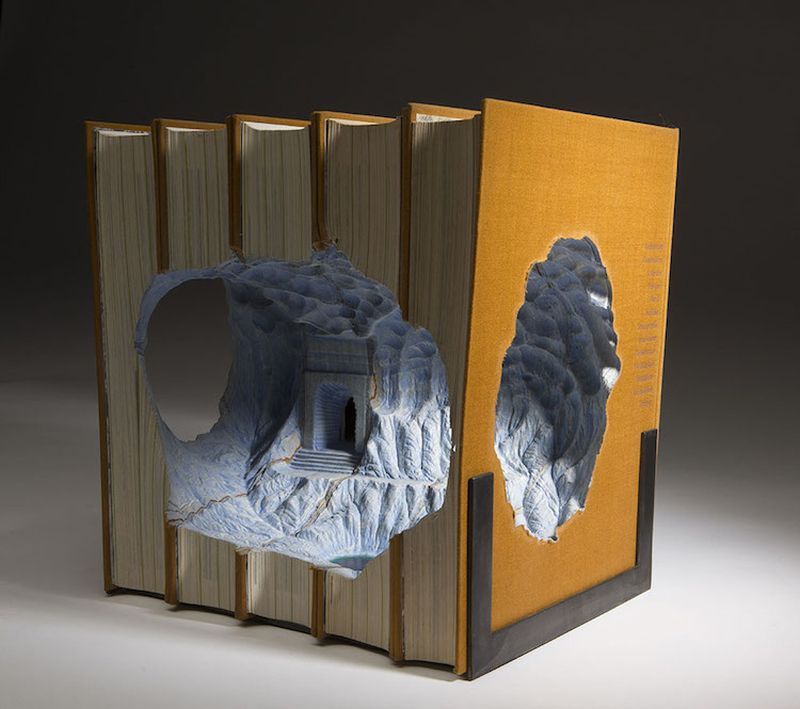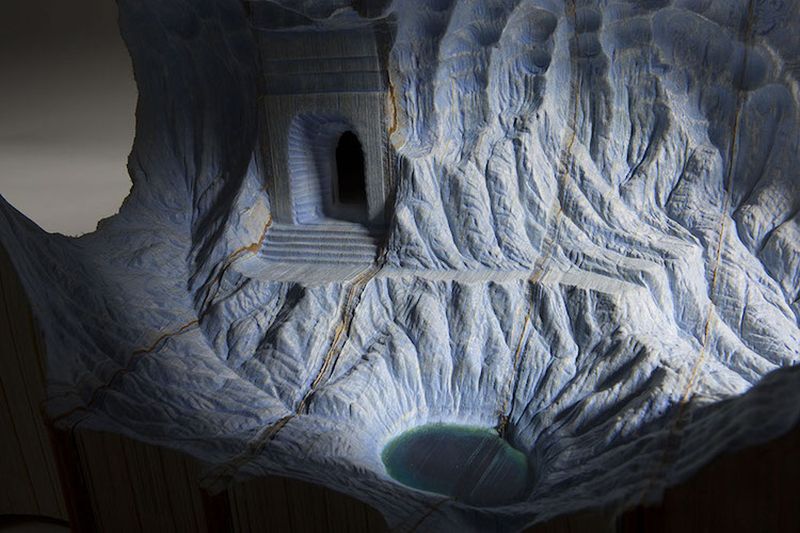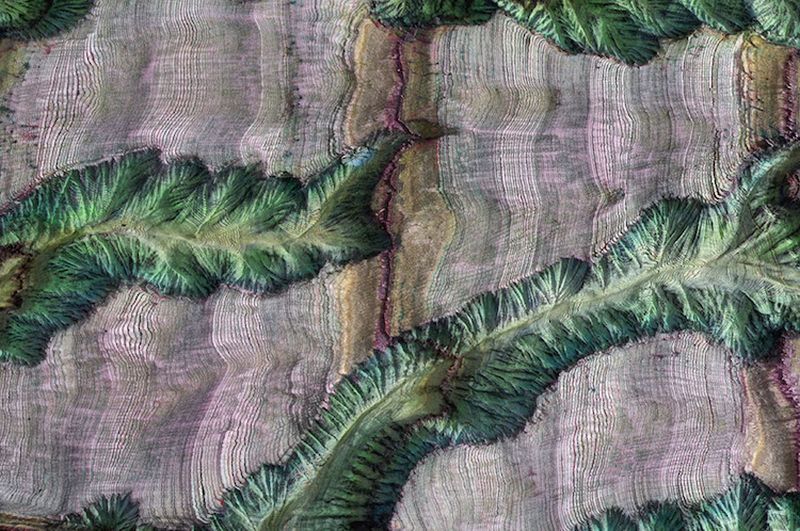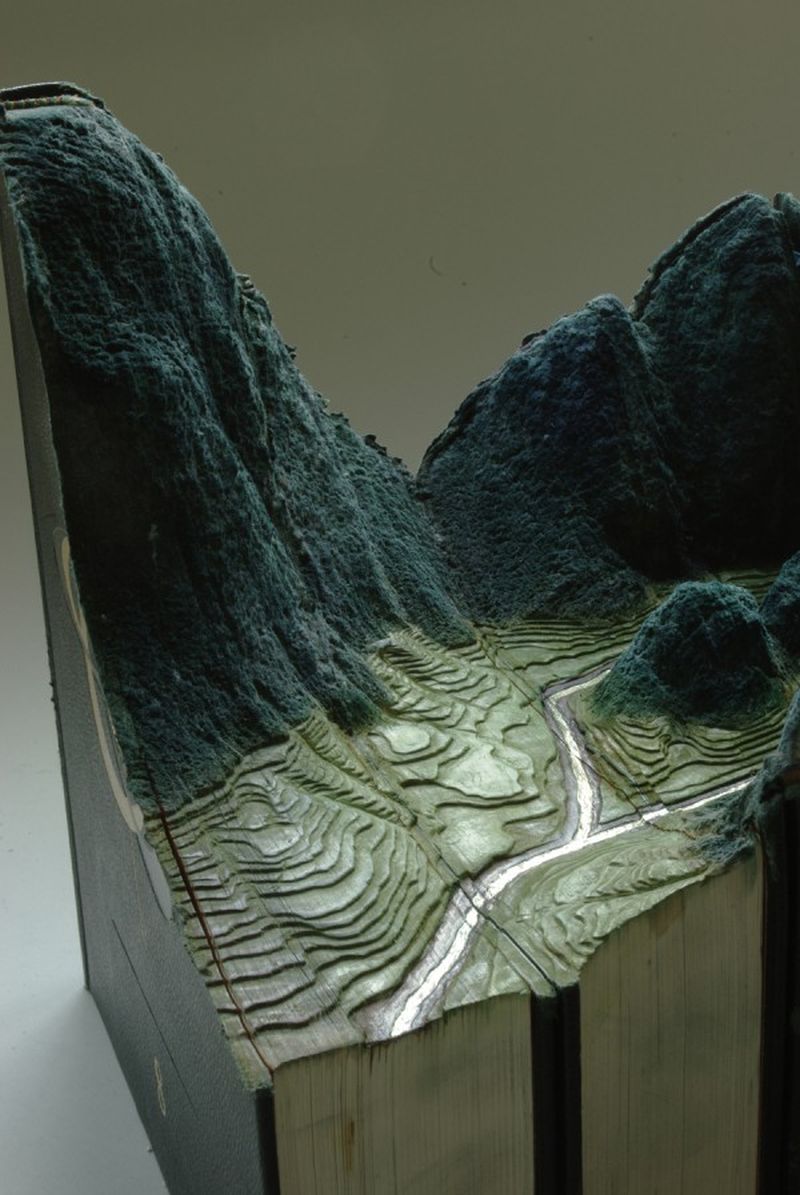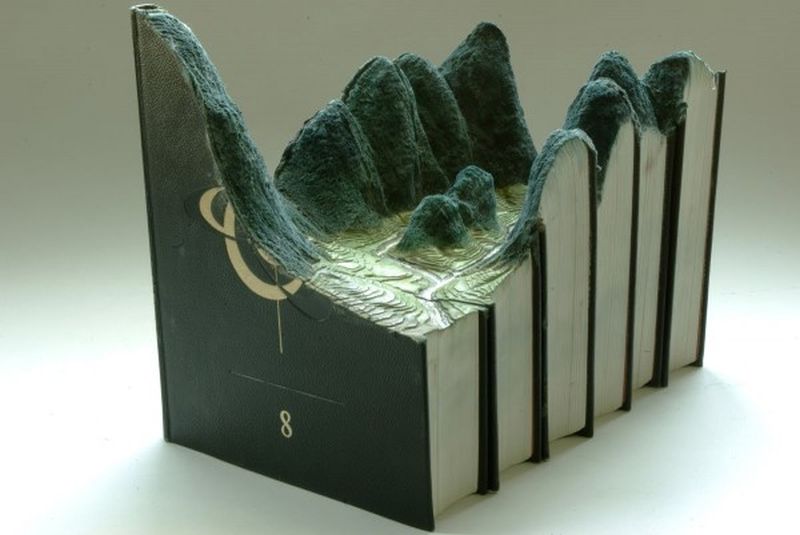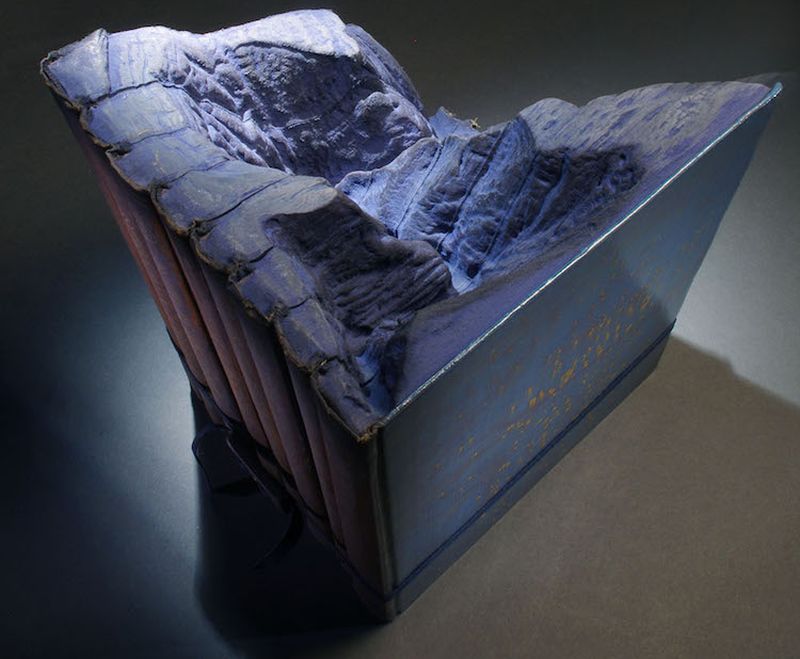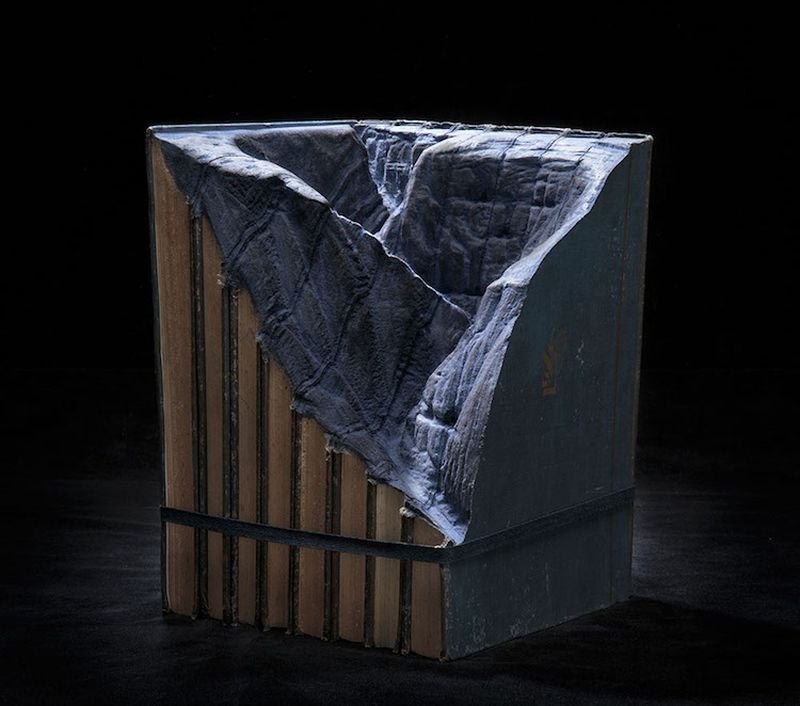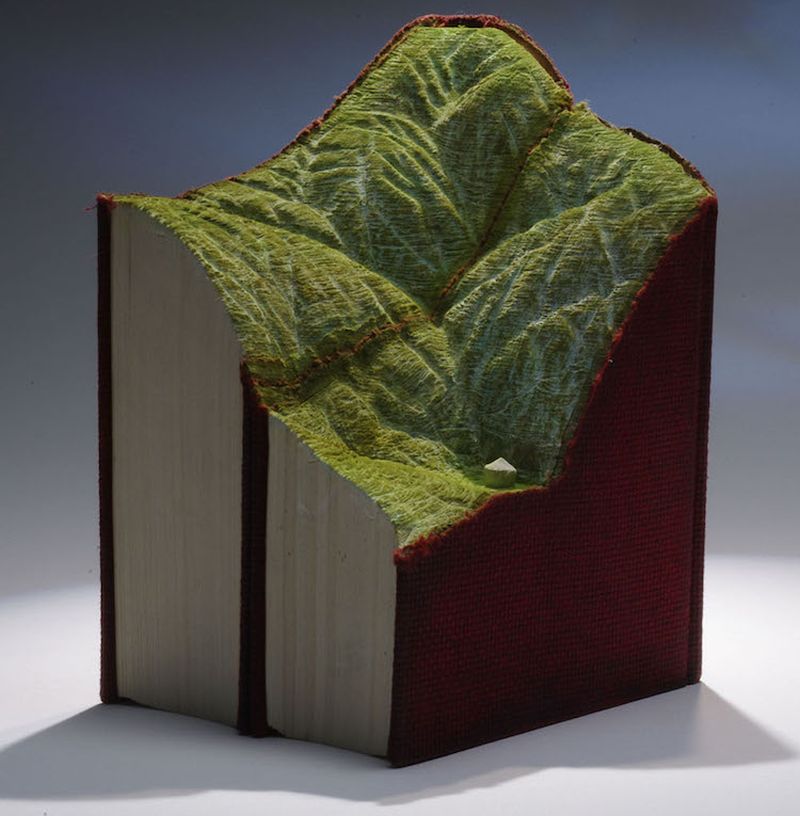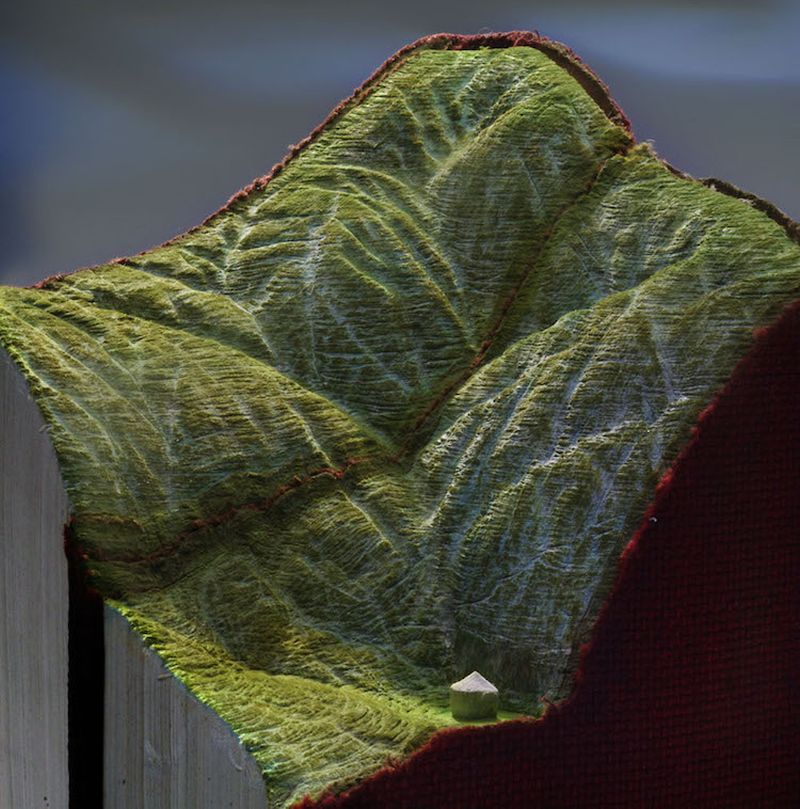 Via: Colossal