---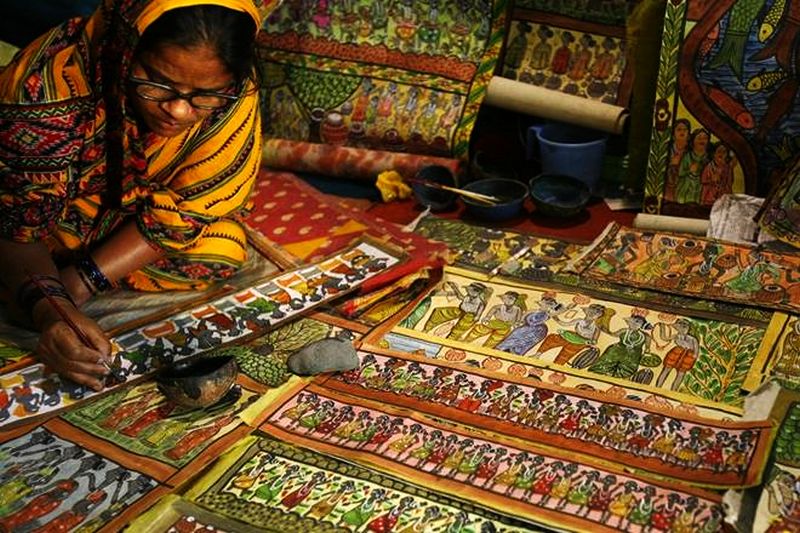 Handicraft
India is a country known for its diversity. Every region has its own unique art form and culture. Indian handicrafts have a rich history that's about 5,000 years old, from the time of Indus Valley Civilization. Moreover, the traditional handicrafts of India are one of the main sources of income for a majority of the population after agriculture.
Handicrafts are handmade objects by skilled craftsmen. These can be decorative pieces or objects for daily use. The craftsmen put all their skills and sentiments in creating these adorable pieces of art. Many of them have been using their skills from past generations to keep the flame of Indian traditional handicrafts alive.
But sadly with the modernization and technical developments these crafts are slowly disappearing from our tradition. If not encouraged, these handicrafts and skills will diminish in no time.
Here are few of the traditional Indian handicrafts which need to be preserve and embrace:
1. Basketry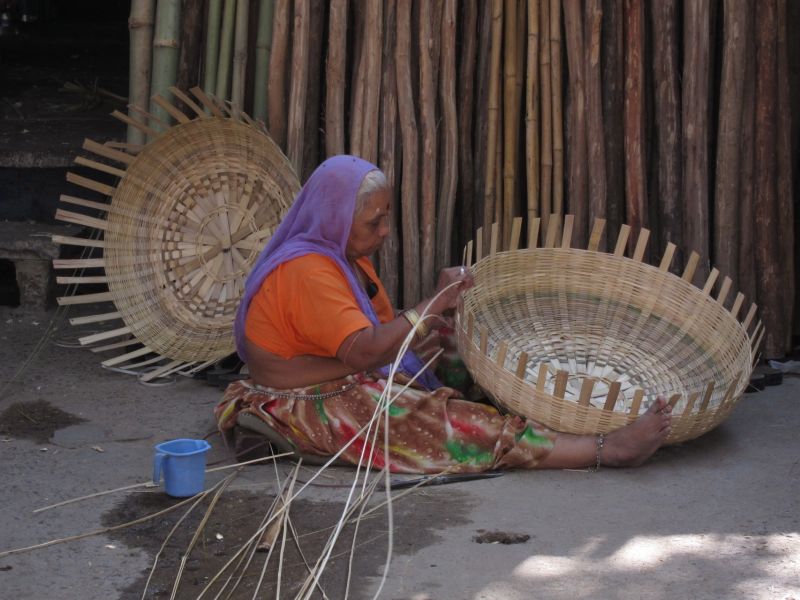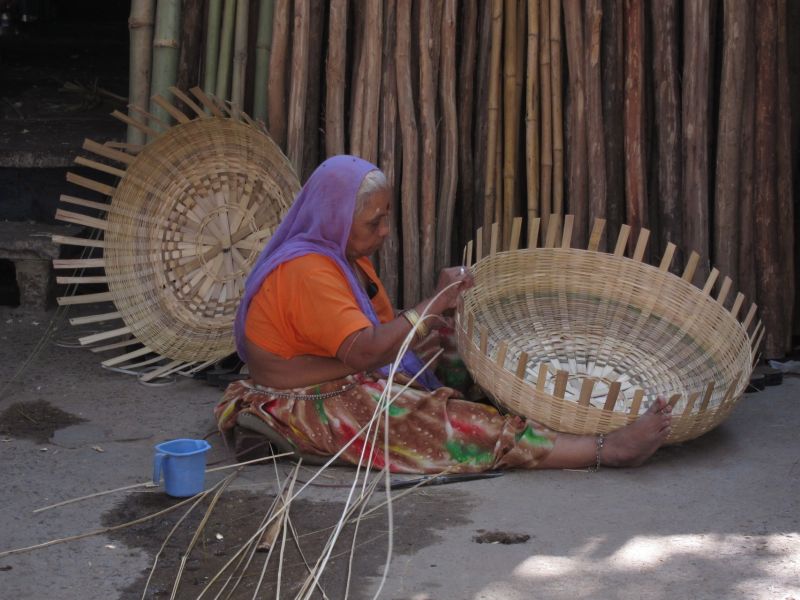 Basketry is an art of interweaving fibrous material into a form of container. Basketry is an age-old traditional art form that's practiced in different states of India, majorly in North Eastern parts. Bamboo is one of the prime resources for crafting these versatile baskets. These bamboo baskets can be used for storage, offering food, etc. But the art of basketry is slowly degrading due to the low industrial alums in the local market.
2. Dhokra Metal Craft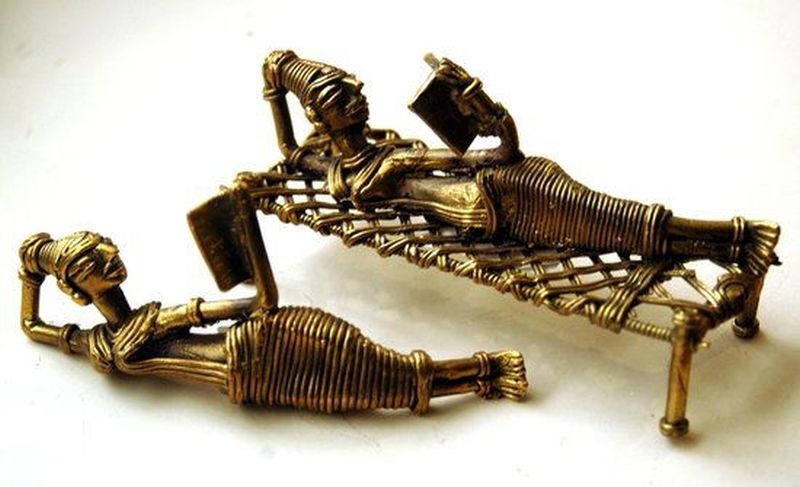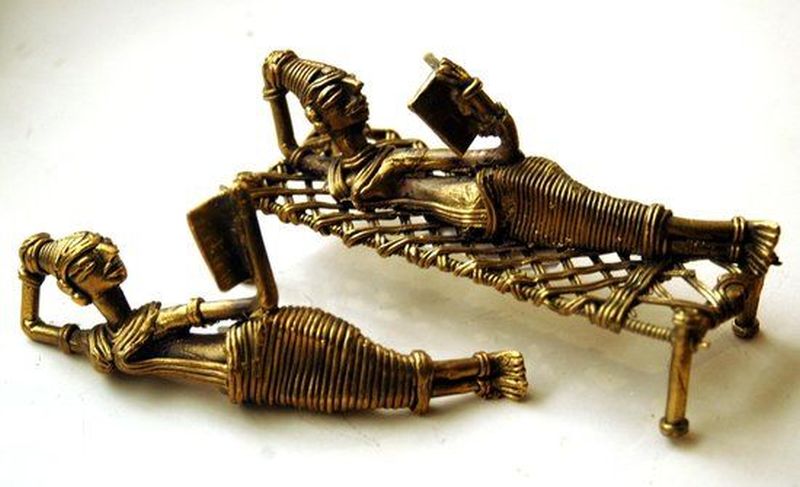 'Dhokra' is a tribe of metalsmiths from West Bengal, Jharkhand, Orissa, Rajasthan, and Chhattisgarh. Dhokra metal craft is an ancient form of art. It dates back to the pre-historic era of Harappa and Mohenjo-Daro civilization. It is an art of casting non-ferrous metal using low-wax casting technique. Dhokra metal is an alloy of brass, nickel, and zinc that gives it its special antique appearance.
3. Puppetry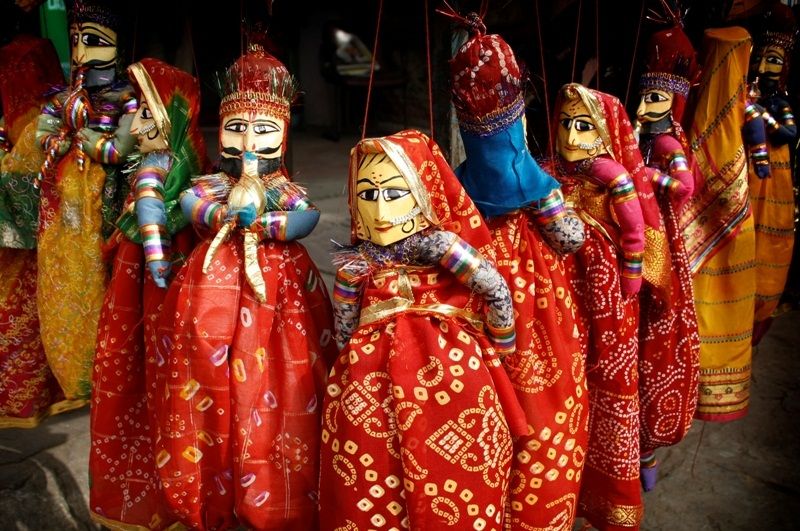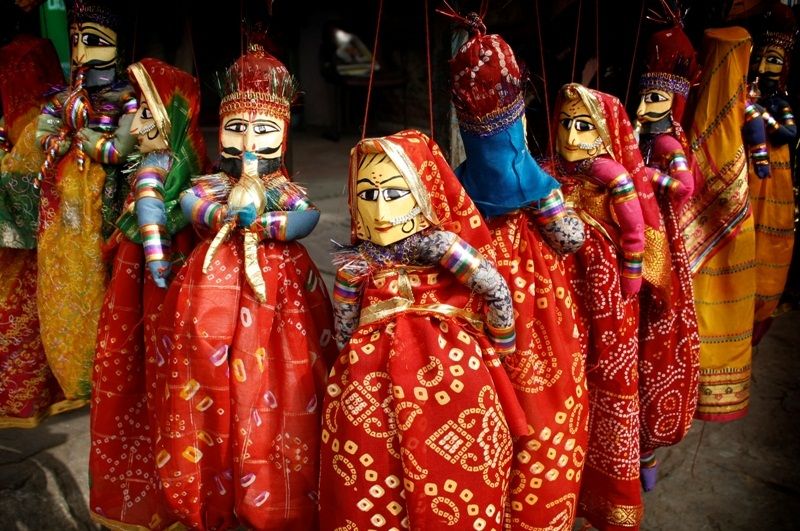 The word 'puppet' is derived from the Latin word 'pupa' meaning 'doll.' Puppetry (also known as 'kathputli' in India) came into existence in the country during third-century A.D. under the rule of Vijayanagar Empire. It has been used as a mode of narrating stories about Hindu epics and other informative subjects. With the neck breaking change in our lifestyle at a fast pace, where our mode of entertainments have taken over by televisions, mobile phone and laptops – we are forgetting our traditional ways of entertainment.
4. Patola Sari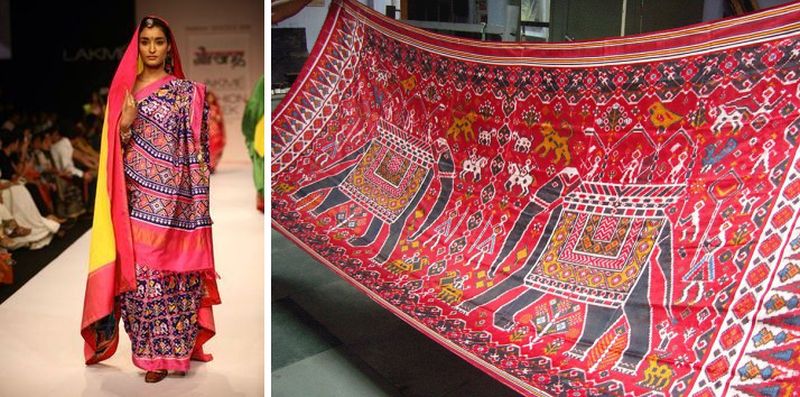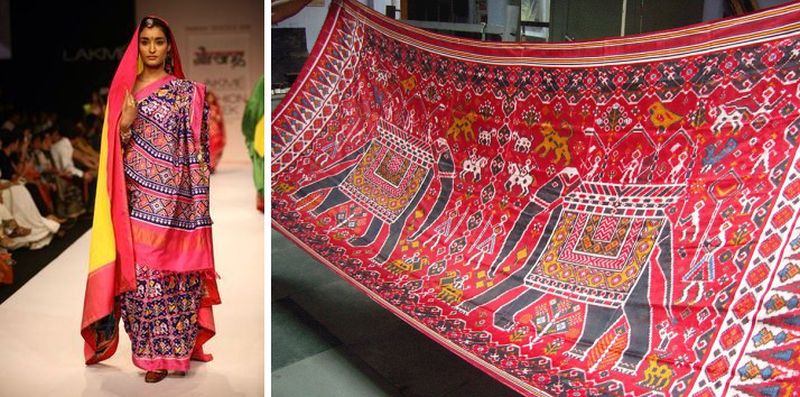 'Patola' not the attractive Punjabi girl but the attractive royal sari. Yes, Patola is a type of sari. These sarees are usually made of silk and 'ikat' dyeing technique is used to pattern the fabric. It is said that currently, only three families from Patan in Gujrat are skilled in this special technique and only the sons of these families get to learn this art form. Very high prices and lack of skilled weavers of Patola sarees are few of the reasons for the dying tradition. However, a few fashion designers have tried to uplift and promote the rich heritage of Patola sarees and even showcased their work on some fashion shows.
5. Rogan Painting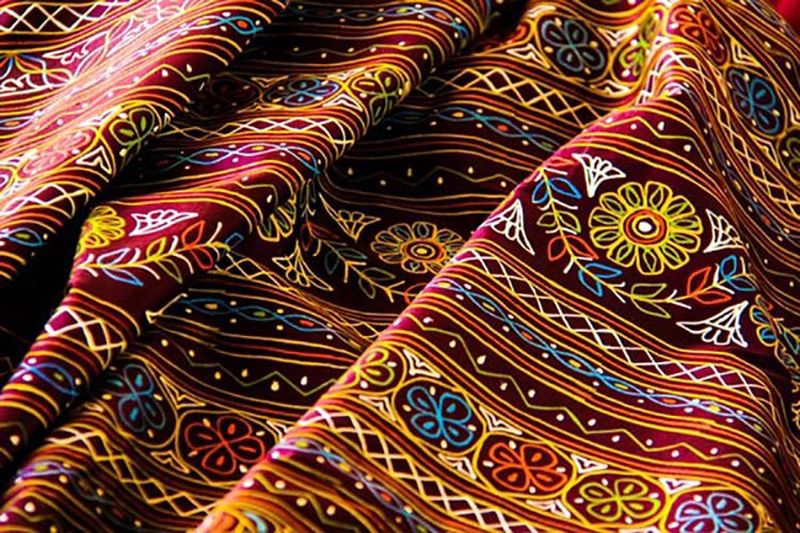 You'll be surprised to know that only two families from Kutch in Gujrat have kept the 400-years-old art of Rogan painting alive in this country with over 1.3 billion people. The colors used in Rogan painting are prepared by boiling castor or sunflower oil and converting them into a thick paste. It takes precision to master these paintings – as it is done with the help of a thin six-inches long rod. The amusing thing about this painting is that the thick color never comes in contact with the fabric.
So, these are some of the oldest and most beautiful art forms of India. These traditional handicrafts really need to be saved before they disperse from our memories forever.