---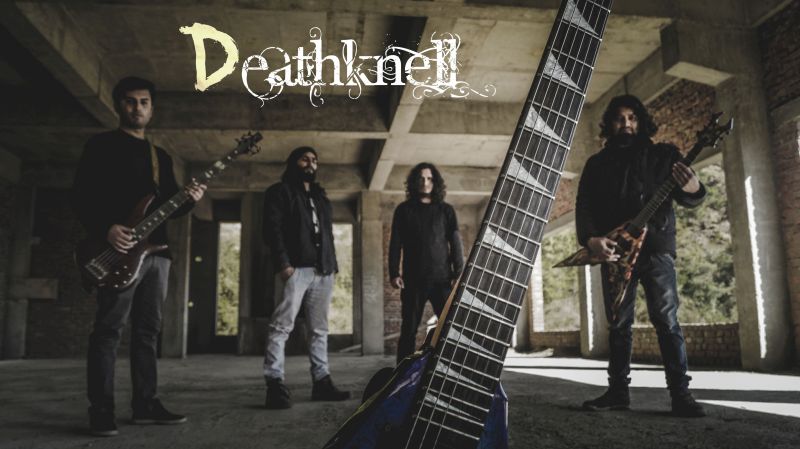 Artists / Featured / Interview / Music
When was the last time you saw MTV or VH1 playing heavy metal? Well, with the number of metal bands decreasing over the years, the world has slowly moved on to other genres. But all hope is not lost yet. There are a few metal bands, like Deathknell, that are stilling fighting to keep the spirit of metal alive. Probably, they're truly following the words of Manowar – "They can't stop us Let 'em try For heavy metal We would die!"
Deathknell is a Shimla-based heavy metal/death metal band that was formed in early 2009 with members – Manish Kashyap (lead guitarist and vocalist (guttural)), Sandeep Sharma (bassist), Purvaj Chauhan (rhythm guitarist and vocals (clean)), and Manish Verma (drummer). Since then, they continued to follow their passion for metal and performed on various platforms in their hometown, as well as neighbouring areas in North India.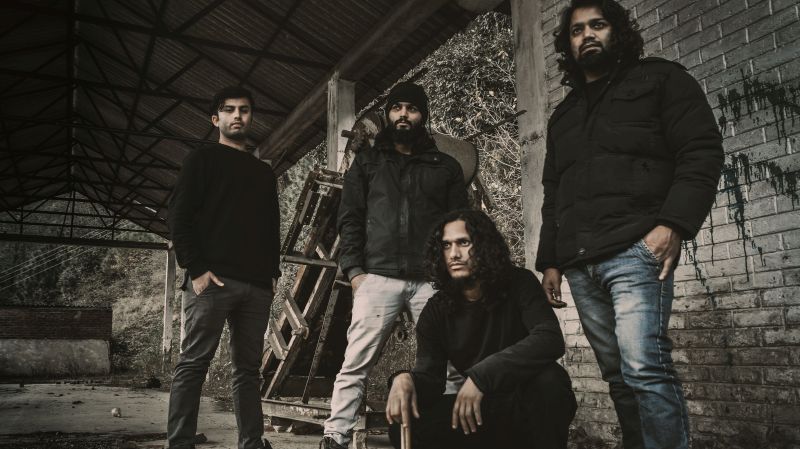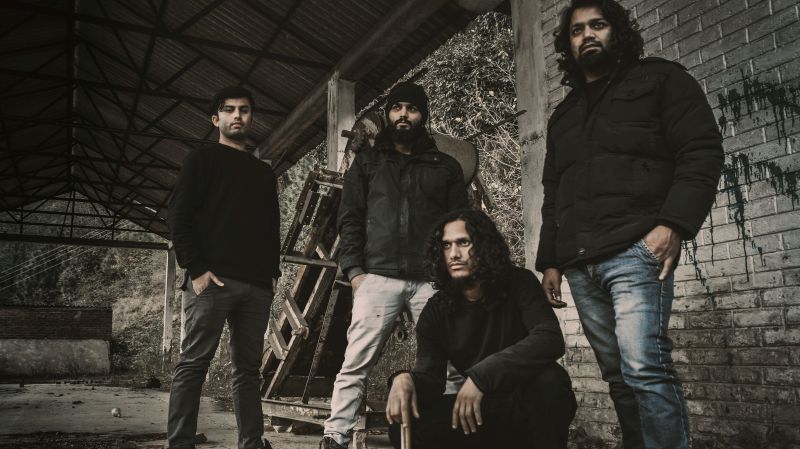 However, they have faced low footfalls at the gigs due to the poor fan base or passive venues. Even some of their band members parted their ways because of some or the other circumstances. But they didn't lose hope and started fresh. Now their current lineup includes Manish Kashyap (lead guitarist and vocalist), Vinod Kashyap (rhythm guitarist), Manish Verma (Drummer), Sachin Verma (Bassist). However, for the live sessions, Snehal Shandil takes over on rhythm guitar. The band is still struggling to keep metal scene alive – but not at all willing to give up on metal.
Lately, EdgyMinds caught up with Manish Kashyap (frontman of the band) and Manish Verma (Drummer) to talk about the journey of their band. In the interactive session, they revealed all the struggles they have faced throughout their musical journey for being true to heavy metal.
Here's the full interview:
EM: What got you involved in metal in the first place?
Manish Kashyap: Well, my cousin, Rakesh Kashyap, was into western rock music. I still remember the time when I first saw Linkin Park's music video "In the end". I was like "Fuck man music can also be like this" and I got really fascinated with the heavy guitar distortion and headbanging. Back then, my elder brother, Vinod Kashyap, used to play guitar so I asked him to teach me some lessons. He taught me four basic guitar chords and it was unbelievable that I played them quite well on the first day itself. So, my brother encouraged me to continue playing guitar. Later, my cousin, Rakesh Kashyap, who is now a very good tattoo artist, formed a band named Rudravahan and asked me to play guitar in his band. It was a big venue on the Ridge, Shimla when I played for the live audience for the first time on 7-7-2007. When I was in school, I formed a band called Metal Maniax with my bassist friend Sandeep Sharma. Many people don't know about Metal Maniax, but for the record, its the first metal band to really exist in Shimla – as far as I remember. But due to no gig culture at that time, it just remained as a school band. After that, when we entered college Deathknell came into existence and we're still going strong.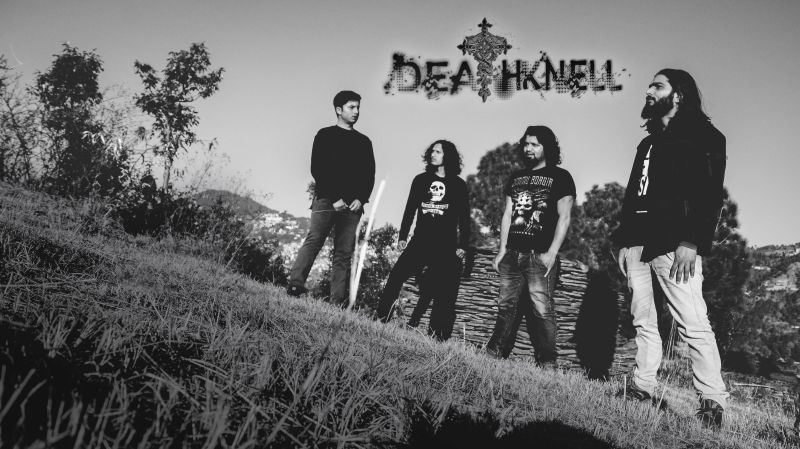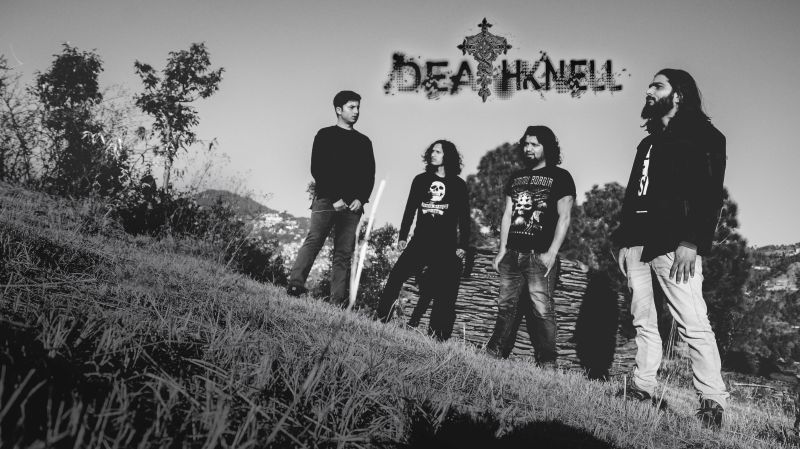 EM: Who writes the songs and what are they about?
Manish Kashyap: Mostly, I write the songs, although the rock songs in our first album "Still to decide" are written by Purvaj Chauhan and music is composed by me. Well, what I write is related to the darkest side of humanity or grief, anger, frustration, death, evil, destruction. Sometimes it's even based on fictional characters, in which I am a Grim Reaper and have come to take your soul as you die, sometimes a poetic vision of watching you die and sometimes motivational. In our song "Reaper", I am a reaper who has been collecting soul for thousands of years but wants it to end now and put himself in deep sleep and die but it won't happen and so on.. Even my elder brother is also into composing and makes really demonic sounding riffs. You can see some of this amazing work on the upcoming album.
EM: Who are your musical and non-musical influences?
Manish Kashyap: Musical influences have a long list: Metallica, Linkin Park, Children of Bodom, Trivium, Slayer, Megadeth, Iron maiden, Dream Theatre, Limp Bizkit, Opeth, Porcupine Tree and more.
For non-musical influences, I'd say that I try to gather positive energy from everywhere or anywhere I could find. "People who are doing what they really like no matter what"  influence me to follow my passion and never stop.
EM: Everyone says the metal scene is just dead here. Most local metal bands are not even active now or have started playing other genres. But you're still working hard for metal. What inspires you to still hold on to metal over other musical genres?
Manish Verma: Yes, I agree with your point that metal scene is dead here and other Northern areas. But for us it's Alive! We have played and will continue playing metal even in coming years. Our next album is coming soon and it has tracks which are heavy as fuck. Our love for metal is forever because "we are doing it with passion and not for fashion." The reason behind most bands are not active is that some of them were college bands that generally don't last forever and some bands find it difficult to survive in metal scene because of fewer shows and some financial problems. Due to these unfortunate circumstances, some guys had to turn their path and join the usual rat race, so they're not able to give proper time to the music. However, our love for metal is eternal and hopefully stays the same till we die. We love going on stage and stay true to our music that is what inspires us the most. We have a little fan following in and around Himachal Pradesh. Not just us, but we are also trying to help emerging artists to stay true to their passion. We are not trying to give them any fake hopes, but doing what we can with all our heart and soul.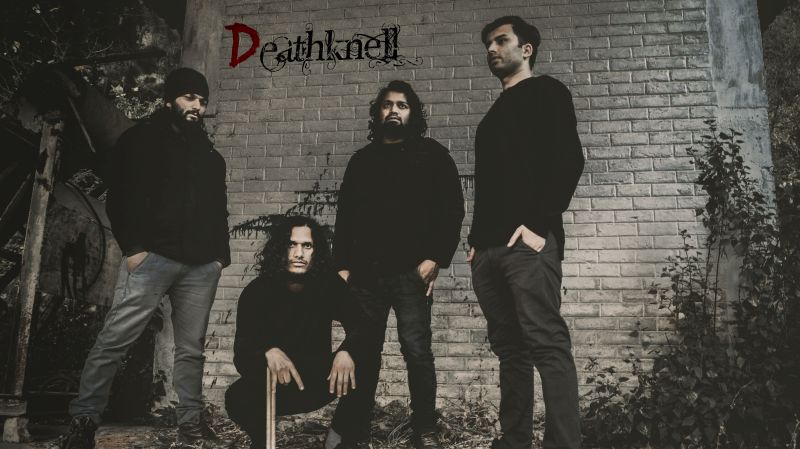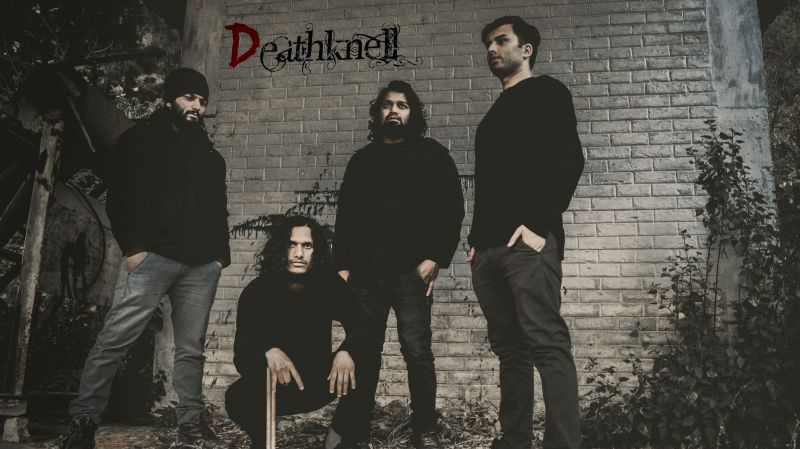 EM: For a metal band, it's really hard to survive, especially in North. What struggles have you faced so far to keep metal alive?
Manish Verma: Yes, for a metal band it is really very hard to keep up with the industrial music standards. But for me, that's fine because I know metal is not everyone's cup of tea. Everyone cannot understand it because it's not only music it's a complete lifestyle. For struggles part, the problems that we (and all other independent bands) had faced earlier and still facing are lack of gigs, no record labels, and poor fan base, especially for metal. Plus, you never get perfect sounding audio systems here and believe me its the very crucial part for every musician because if people won't hear what exactly we are playing on stage, it doesn't matter how good we play. We don't have any big venue's here, no gig organizers, moreover, no audience who would like to listen or discover new music. People like to listen to what they are listening for ages. Even artists don't support each other and that also somehow affects the entire art and music community.
EM: Where do you see your band in the coming 5 years? What are your dreams and goals?
Manish Verma: In the coming 5 years, I hope we will be ready for another album with tracks that will be heavier than before. Now we want to perform outside Himachal for some time and do more and more shows that will help us to promote our music in other parts of India as well. There are some big festivals in India such as NH7 weekender and some festivals are in North East India where metal scene is loved, we would really love to play in front of the bigger audience now. Our dream is to go play in big festivals around the world and meet people, who have been our inspiration since we got into music.
EM: What's your outlook on independent musicians who are trying to leave their mark in the music industry?
Manish Kashyap: I think everybody is working hard and many bands, like Motherjane and Raghu Dixit Project, have even made it to international level. We are fighting against the odds and that's what makes us unique and stronger in our forte. All of us are working restlessly without thinking about the results. I think independent music comes straight from the heart and nothing can beat that for sure.
EM: What advice would you give to fellow metal bands and emerging musicians?
Manish Kashyap: I would like to say just follow what your heart says. If you've got that passion and talent, you will surely reach the point where you'll feel at least satisfied with everything that you have done to make things work. After all, music is something which gives us joy and peace, and time spent in joy and peace is priceless.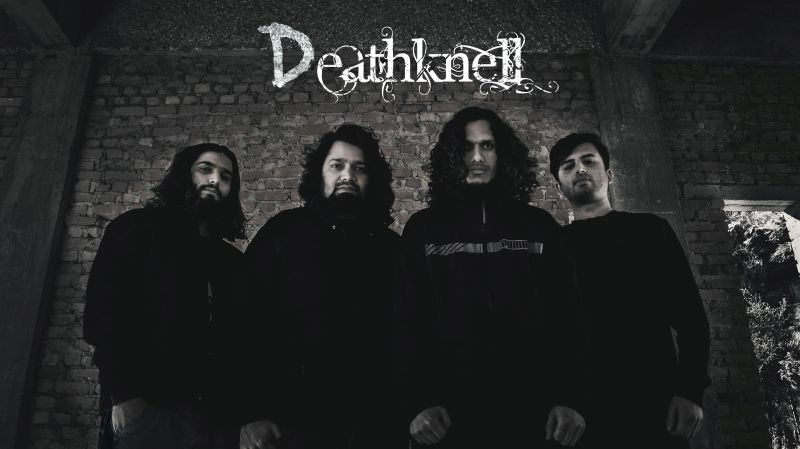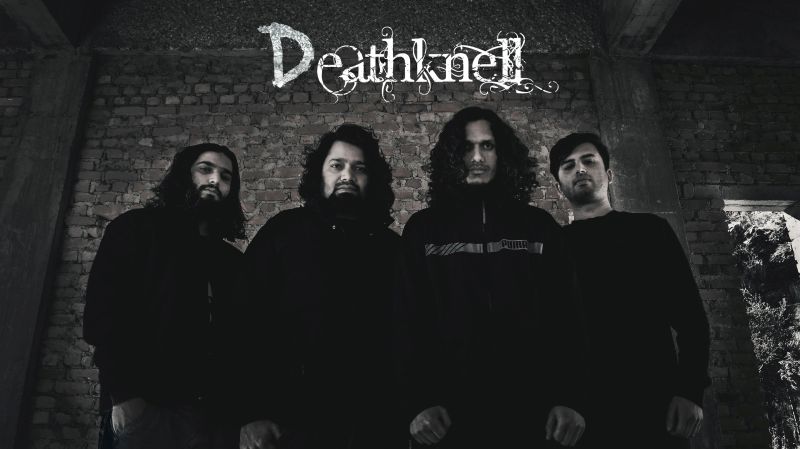 EM: I recently listened to your album Still to Decide. It has really good tracks like Reaper, Slow Destruction and Decadence fallen. When are you coming up with your new album? Please brief about it.
Manish Kashyap: Thanks for buying our album and listening to it. Still to decide is more like a demo album to me. I recorded it with minimal equipment on a basic computer (everybody has in their homes). I had no recording knowledge or any soundcard to record through. I recorded it using my "zoom 505" pedal and a cheap aux cable, and a web calling microphone with headphones haha…!!! But for the upcoming album, we are really working our asses off. For now, I can say it will be a hell lot of powerful, aggressive, tight, and different. It will include eight tracks and couple of bonus tracks as well. Structures of all the songs have been made and we just need to perfect it and write some solos. We believe that this album will leave more lyrical impact than previous one, obviously, I have to work on the sound quality, mixing and mastering – as I am producing it. But this album will surely kick some asses. We have decided to drop a new official video from the album "Who I am?" On 6th of January and on the same day we will reveal album art and songs list as well.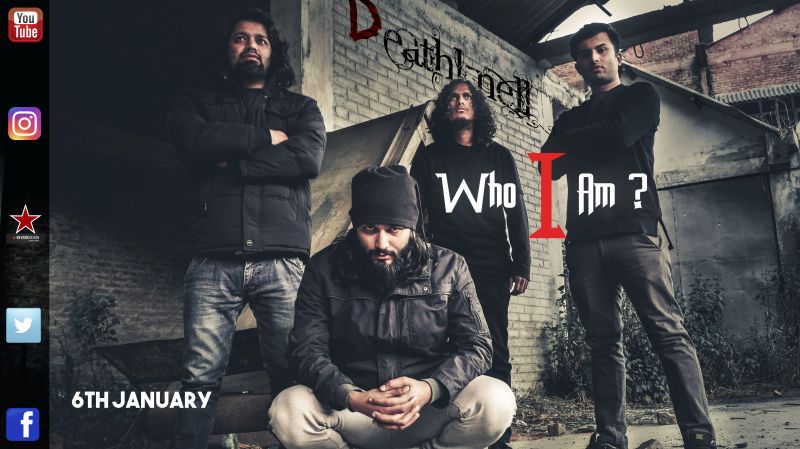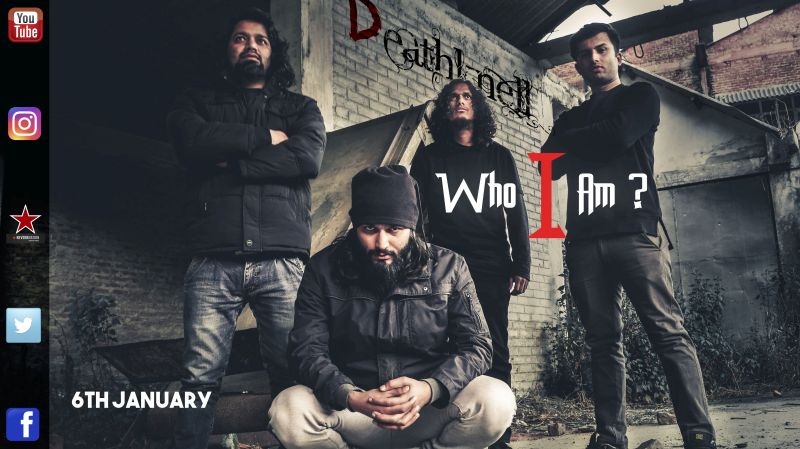 EM: What are your future plans for the band? Any upcoming project?
Manish Verma: Our future plan is to stay true towards art, towards metal for sure. In the coming years, we are thinking of doing a maximum number of shows which will allow us to find a proper fan base and proper audience. Yes, our second studio album is almost ready and is coming very soon which includes eight tracks and some bonus tracks as well – as mentioned before.
EM: Any additional information that you'd like to share.
Manish Kashyap: This one is for my fellow musicians out there. I have opened a recording studio in Shoghi, where you're welcomed to not just record but also to jam anytime you like. This is not for any profits. I am doing it to help you guys in any possible way I can. You may visit here anytime either for classes, jamming, recording or even normal discussions. However, you'll be charged a little, so that I can run this studio smooth but we'll all get a chance to learn new things from each other and that's more important I guess.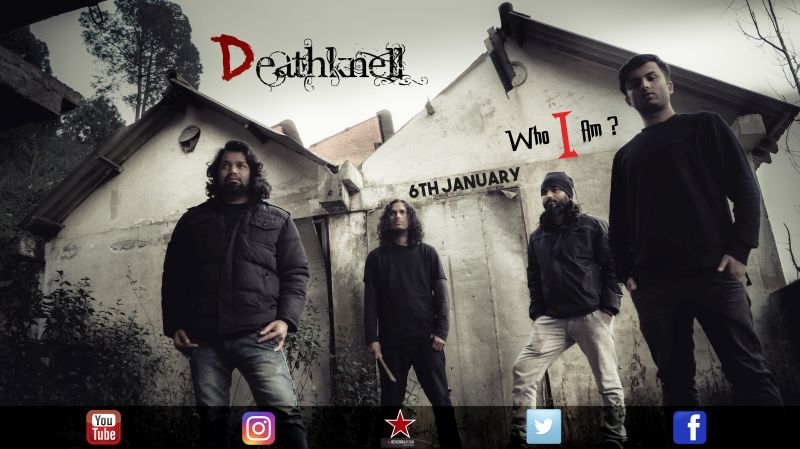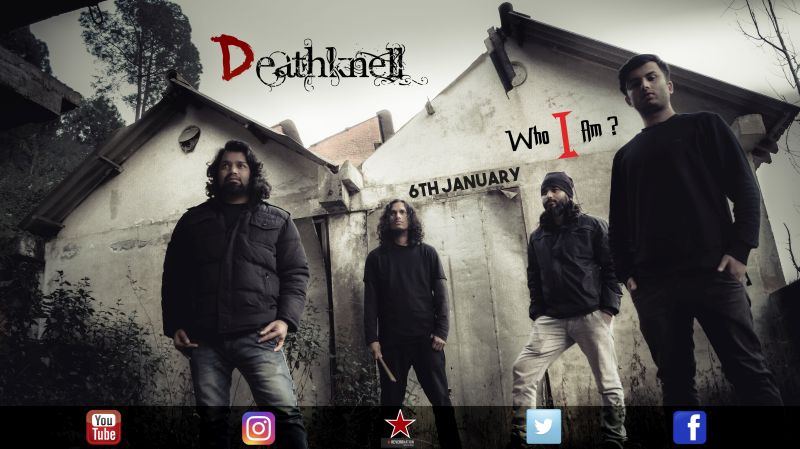 So, this is all that these talented guys shared about their musical journey so far. EdgyMinds wishes them all the success for their upcoming album and future projects. We hope Deathknell will leave a mark on the right audiences soon. Don't forget to watch their new official video "WHO I AM," which will be released on 6th of January.
Stay Tuned… Stay Metal \m/ \m/
For now, check out some of their work in the videos below. Also, follow them on Facebook, Instagram, YouTube, and Soundcloud.
Official Videos:
Live Acts