---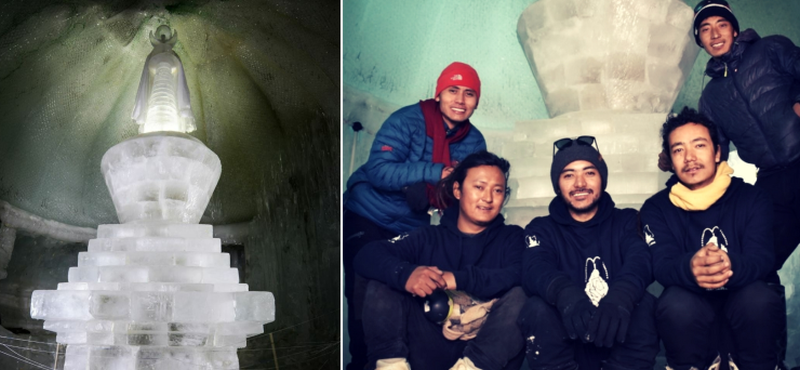 Art / Artists / Inspirational / Offbeat
Despite its panoramic landscapes that are likely to take your breath away, life in Ladakh is extremely harsh. This cold desert at 10,000 feet and receives an average of mere 50mm of rainfall every year. Moreover, global warming has put a threat on the ice shelves everywhere, while Himalayan glaciers are believed to be shrinking more quickly than any on earth, as per the researchers. Therefore, very less water reaches Ladakh's farms and villages, and when it does, the high volume of water from the faster-melting glaciers may result in the floods.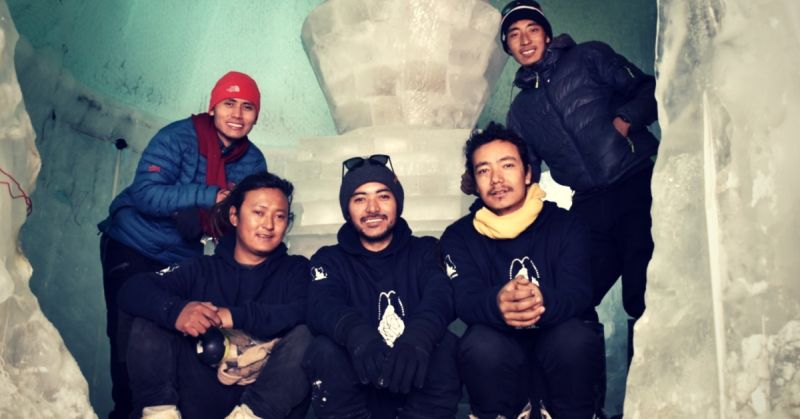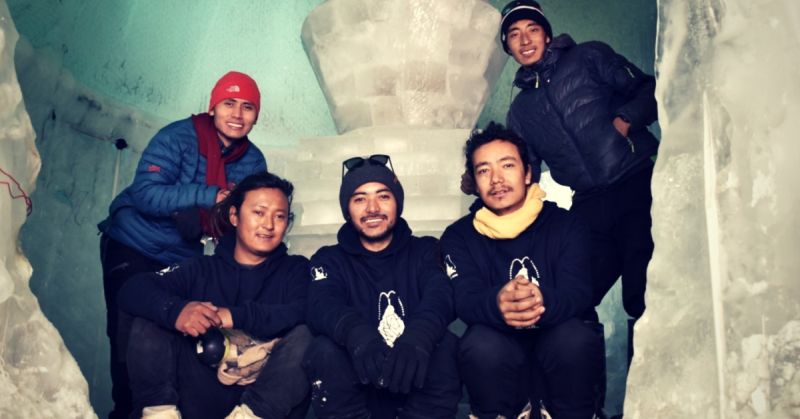 To solve the water crisis in the region and fight global warming, Sonam Wangchuk, an engineer, and educator, initiated the construction of popularly known 'ice stupa,' which is a 35 to 40-meter high sculpture that can store up to 16,000 cubic litres of water.
Check out the video given below to see how these ice-stupas are constructed artificially.
Following the ice stupa project, initiated by Wangchuk five years ago, a team of three young Ladakhi artists (in their mid to late 20s) —Chemet Dorjay, Tsering Gurmet, and Stanzin Khangsar – sculpted a 10-feet-high Changchup Chorten out of ice on January 2018. This Ladakhi Ice sculpture symbolises the Buddha's moment on enlightenment while fighting against global warming.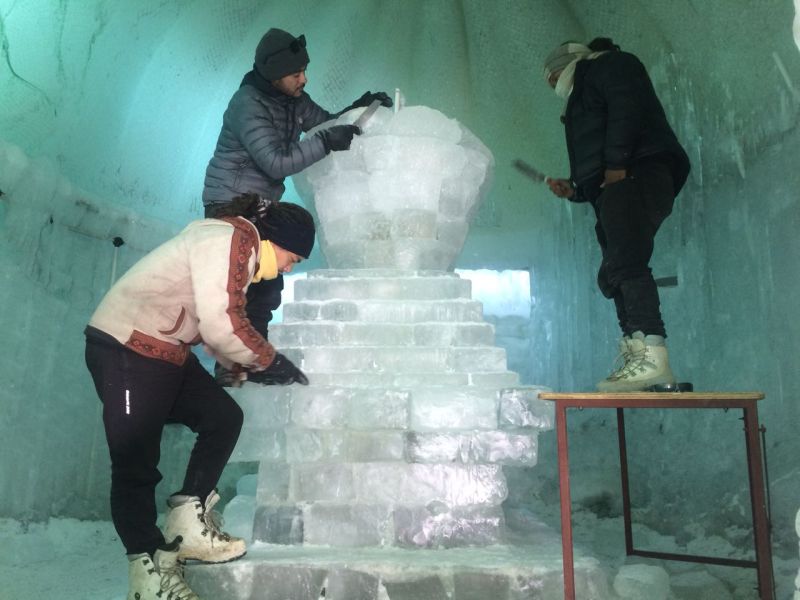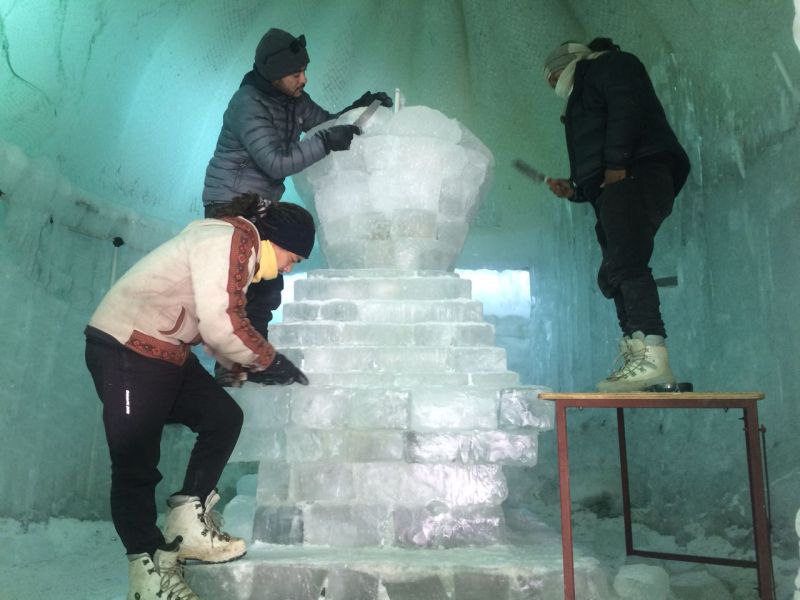 These young artists have created this huge ice sculpture within 25 days in harsh winter. The challenges of sculpting this stupa were not just limited to weather, but working on the ice was equally difficult for the group that was working with the freezing medium for the first time. Although the temperature of the ice stupa was five degrees Celsius warmer than the outside, these artists had to struggles with their electronic gadgets not turning on due to freezing temperature.
We know this ice sculpture is not going to last forever, but these artists have created an innovative solution in the times of crisis for the people of their region. we need more of such aware youngsters in the world to make it a better place.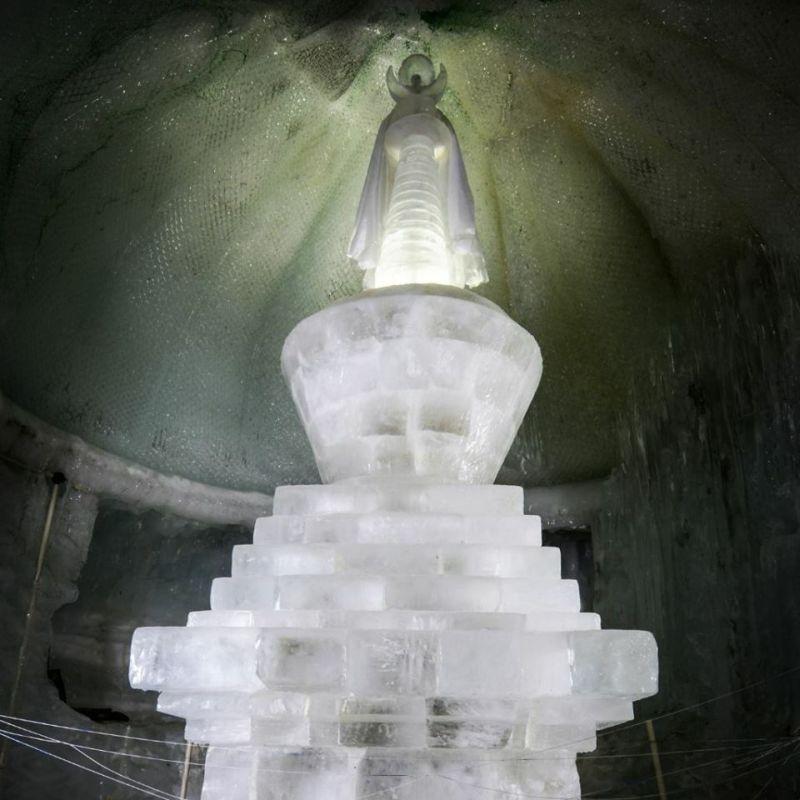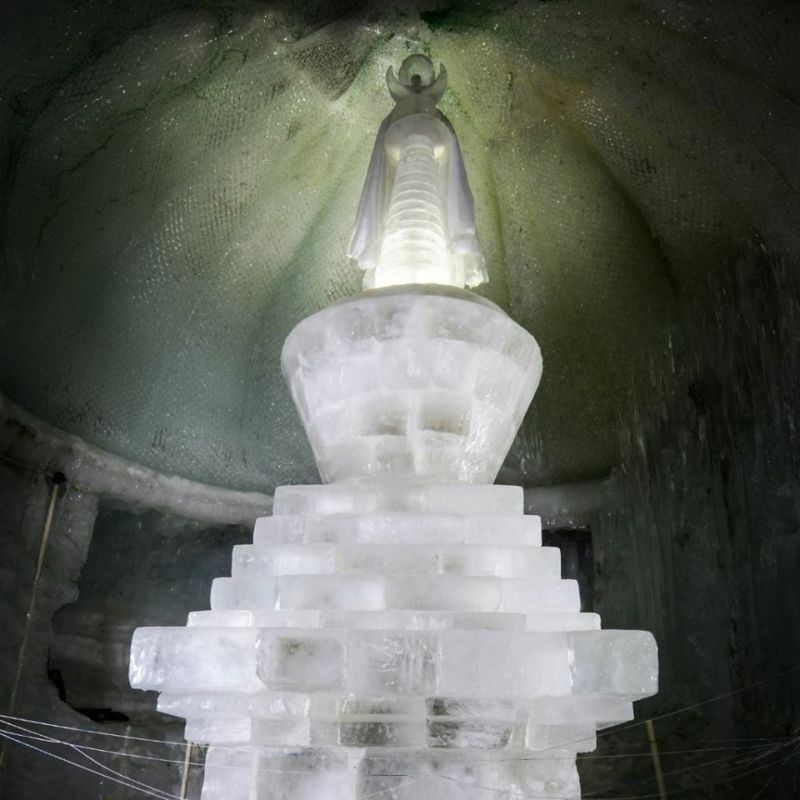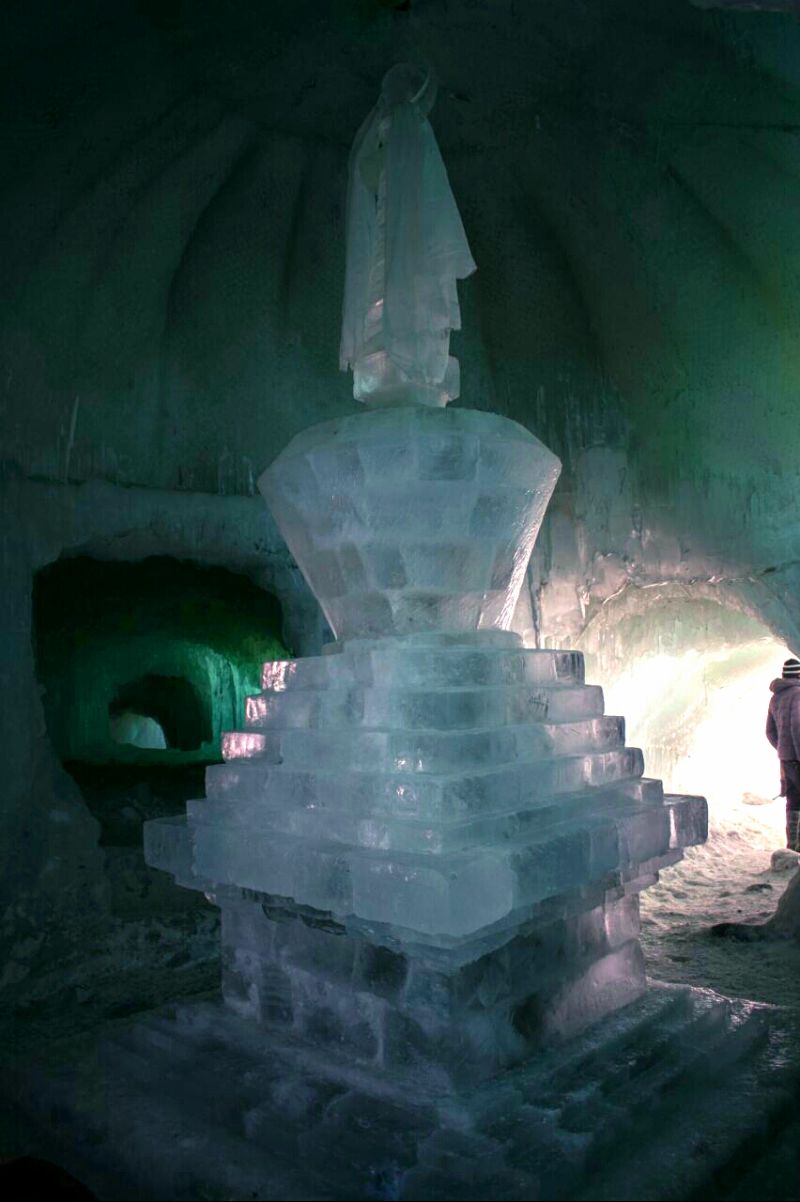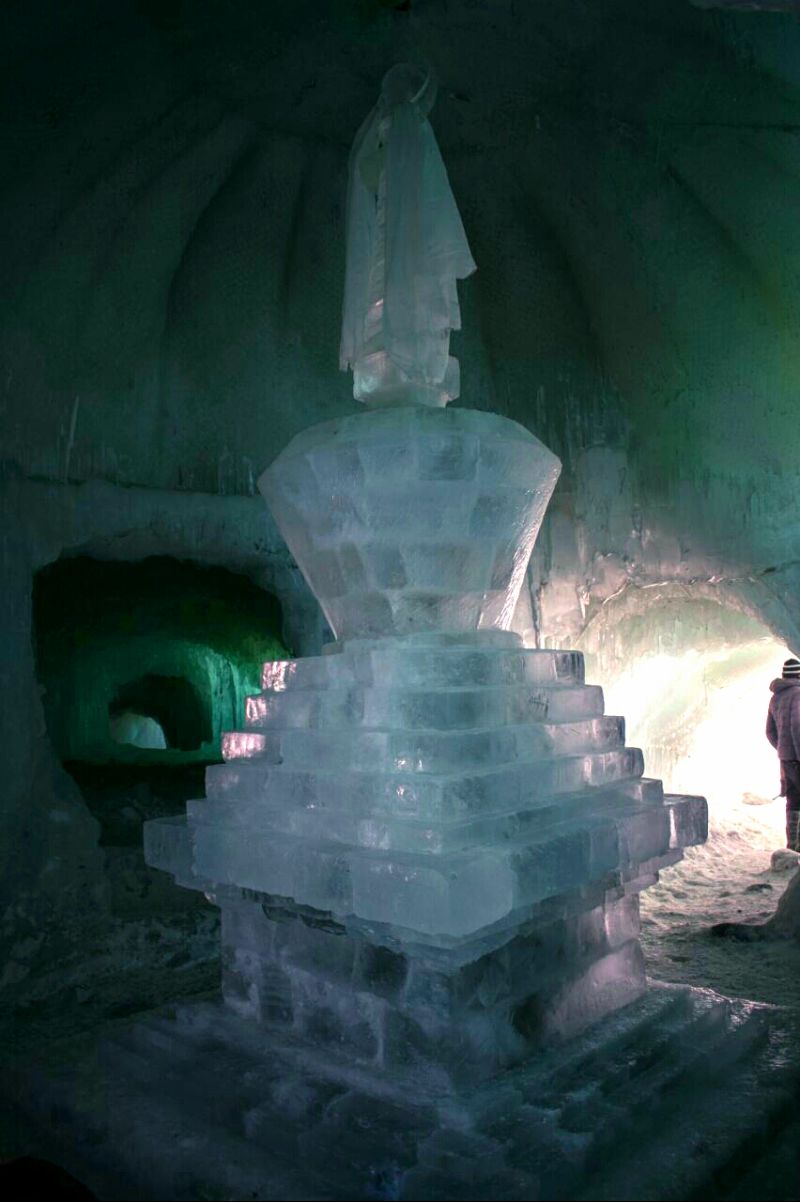 Via: TheBetterIndia