---
Art
We all know how important it is to reduce, reuse and recycle. Sadly, there are people who still don't hesitate a bit to throw garbage on roads, corners or any empty space they find. But Shimla-based green artist Om Prakash Sharma is someone who creatively makes use of waste material by turning it into decorative animal figurines.
Using materials that we often dump in the trash (such as PET cold drinks bottles, paper mash, bottle caps, empty refills, broken bangles, pine cones and other plastic waste), this creative genius makes gorgeous wildlife sculptures. In the pictures, you can see colourful and polished figures of Monal, Dogs, Peacocks, Western Tragopan, and other wild animals.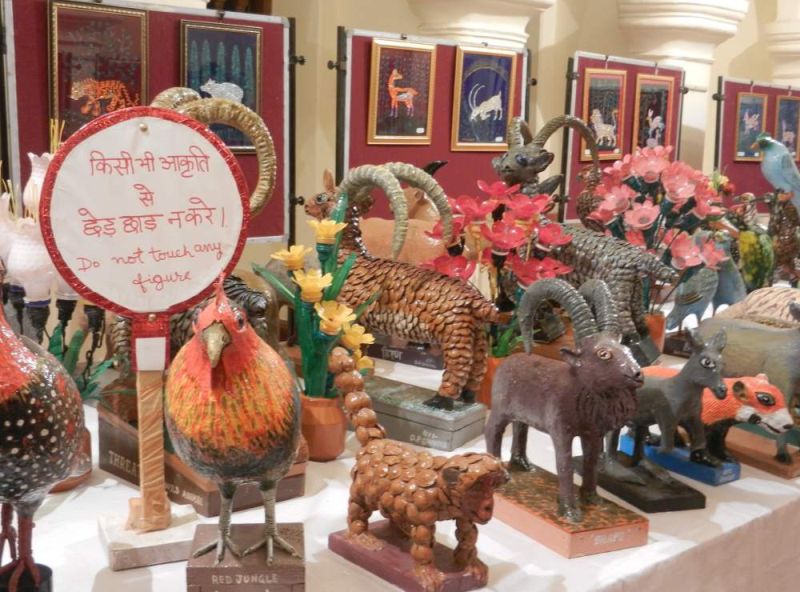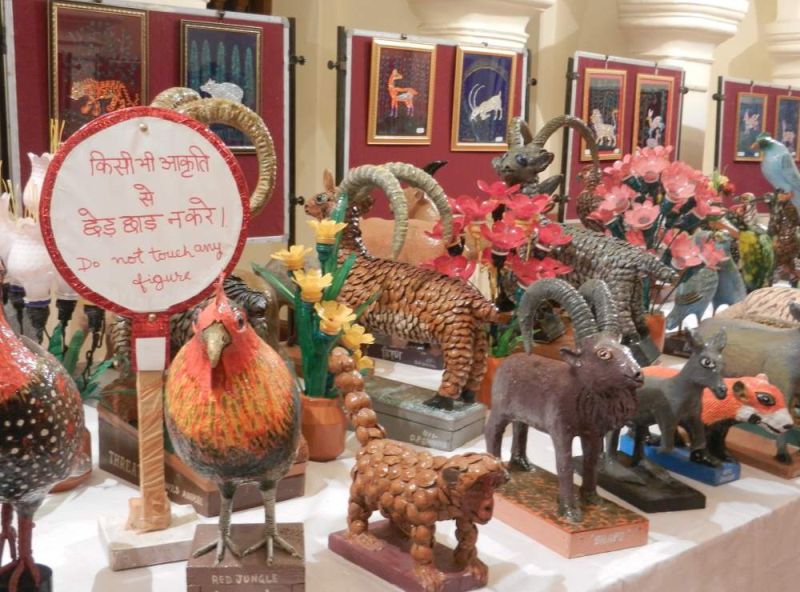 Besides animal kingdom, he has also created sculptures of various trees and flowers found in the region. These recycled artifacts were even showcased in the recycle art exhibition at Gaiety Theater in Shimla in 2016.
In an interview with Himachal Watcher, he mentioned that he has been working on this recycled art after his retirement. This activity not only keeps him busy, but also serves the society. For artists like Om Prakash, recycling is both a creative and educational process, while encouraging people to reduce waste and pollution to the environment.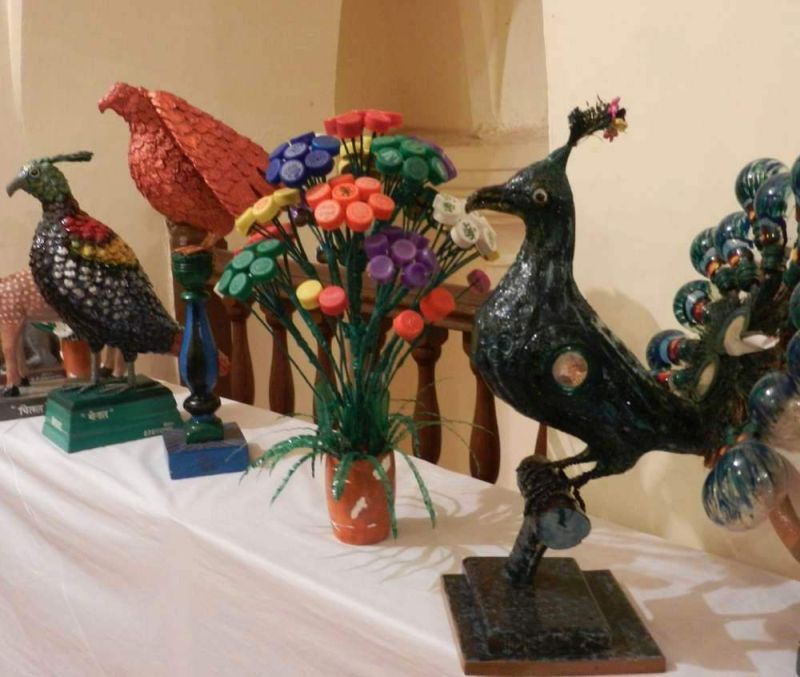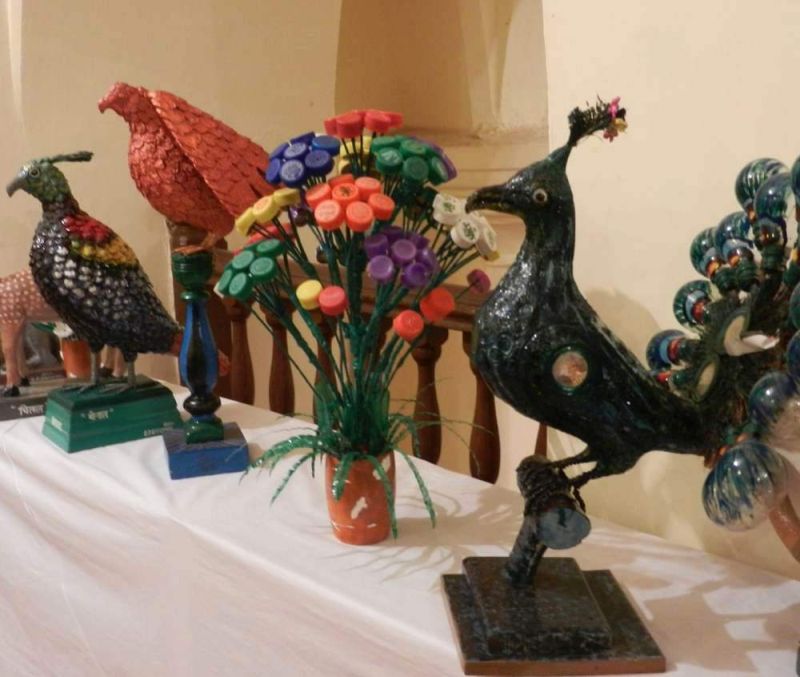 His eco-friendly artworks show that how sustainable methods can be utilized to improve the condition of our planet in the most beautiful way possible. Although people are well aware of the green revolution throughout the world, but India somewhere is still behind many countries when we talk about environmental cleanliness. Maybe it's due to poor waste management or negligent people who throw waste wherever they feel like without even bothering about hygiene.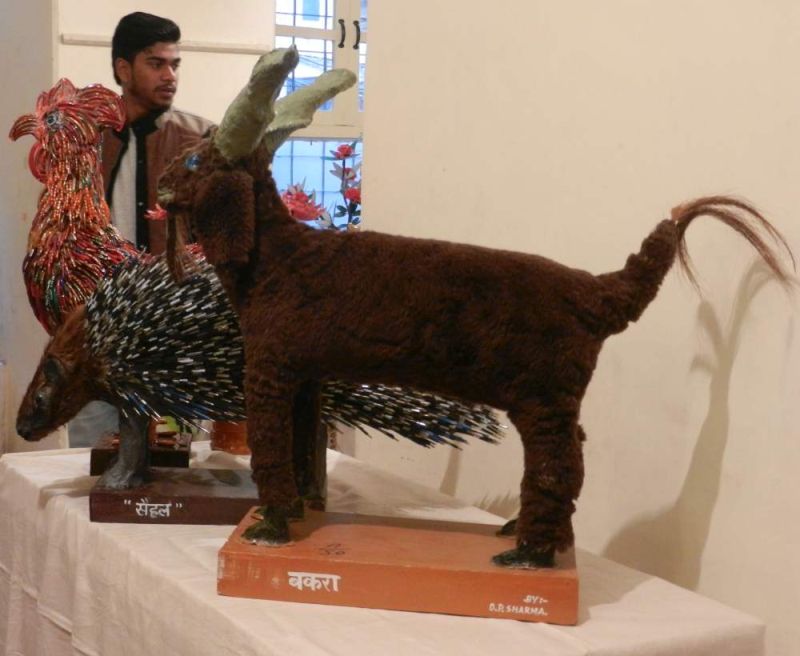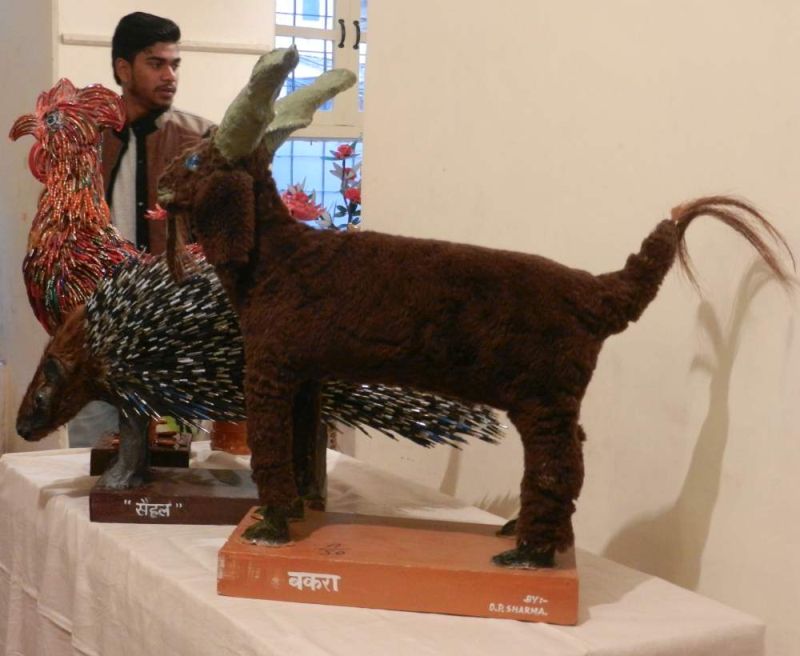 Even Swachh Bharat Mission, started by Indian Prime Minister, is also about reducing waste and making our country clean and pollution free. In order to achieve that, we need more imaginative people like Om Prakash to make our society aware of the recycling, and how we can turn scrap into artistic objects. His work is an inspiration for creativity, highlighting the beauty of reformed trashes.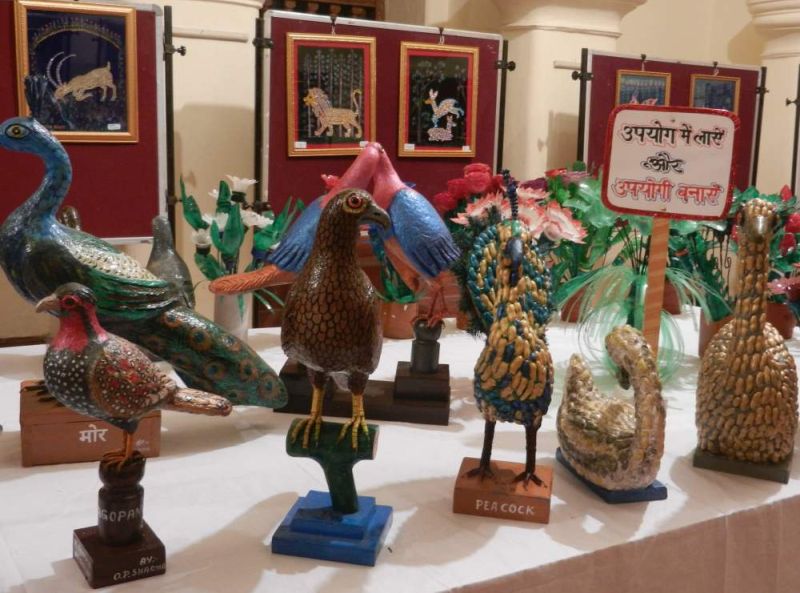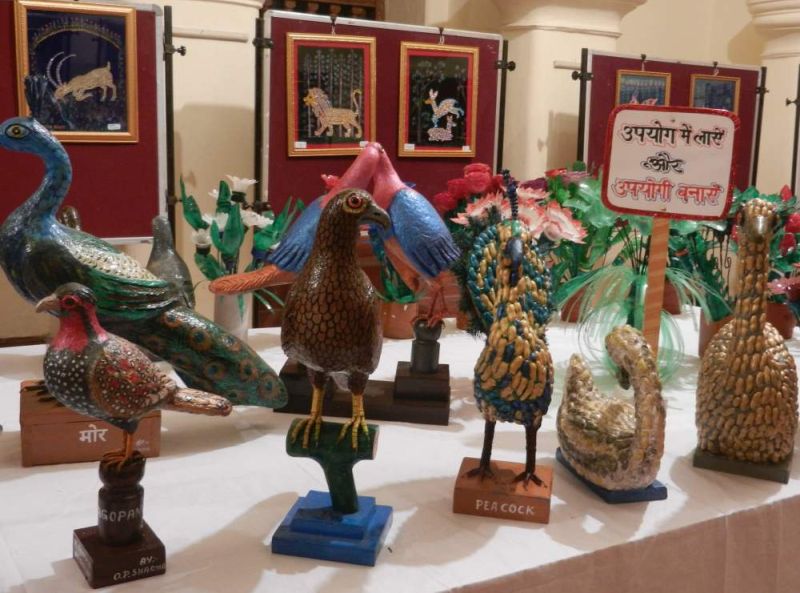 Via: HimachalWatcher