---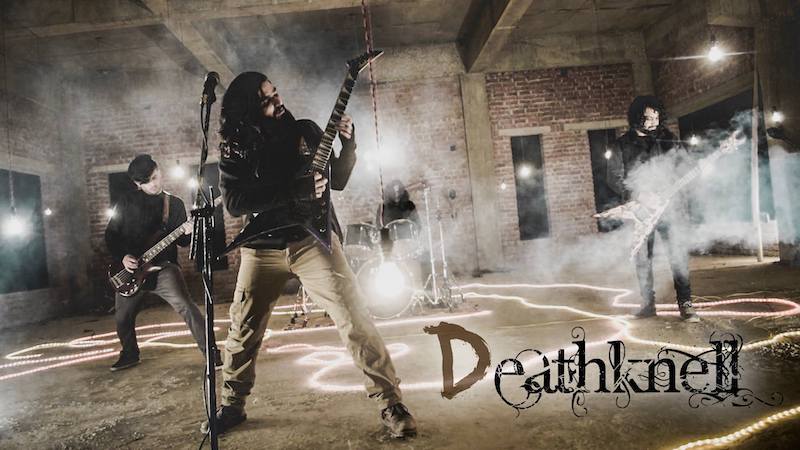 Artists / Featured / Music
Back with their second album – "Can't Stop, Can't Kill" – Deathknell has returned to its melodic death metal roots. The Shimla-based metal band has dropped their album online on all major Indian music platforms, along with three video releases so far.
Each track from the album roars death metal with melodic guitar riffs and heavy drum rolls. With this new album, the band has made it clear that they're still aggressive and not ready to leave their reign as one of the defining acts in the Indian metal scene.
Speaking about the release of Can't Stop, Can't Kill, they say "it's the next phase in their journey." The eight years after the release of the first album – "Still to Decide" – were full of ups and downs. The major learning in these years is that "failure is instructive." They believe in learning from every situation, moving forward, and trying to give their best to whatever they do.
Sharing their experience as independent artists, Manish Kashyap (vocalist, music composer and lead guitarist of Deathknell), said, "The easy internet access, ample DIY guides, and good gear helped us over time. We are progressing and our music is evolving. We have learned a lot, experienced a lot and we'll continue to work hard, get better, and give back more to the metal world."
What's amazing is that the band members manage everything by themselves. From songwriting and music composition to mixing, video production, editing, and what not? – they just seem to be unstoppable!
Talking about being flexible in their sonic direction, Manish Kashyap, said, "Whenever I make a riff or a piece, it's not directed to any particular sonic direction, say if I like one riff, I would build something around that feel, trying to get more relatable emotions out. I don't like to restrict myself by having a set point, I'd rather play around while delving into a particular feel or emotion."
With the release of this new album, the band is quite happy with the response of listeners.
Speaking about the impact of COVID-19 pandemic on the music industry and their plans for future, Manish Verma, drummer of Deathknell, said, "Since most of the work has been done online, there was not much problem with the release of this album. Even the video shoots and recordings were done before the pandemic situation. But we cannot tour after the album release and this hurts a little. However, we're happy with everyone's positive response on Can't Stop, Can't Kill. It feels great receiving messages from several metalheads, saying "we love your album," "you have kept the spirit of metal alive in H.P.," "you inspire us", and more. We are grateful to everyone who believes in our music and keeps us motivated to work even harder."
You can listen to Deathknell's Can't Stop, Can't Kill on Spotify, Apple Music, and YouTube. And, also purchase their merchandise via their official website or Redwolf.
Check out few tracks from Can't Stop, Can't Kill:
Feel
Kamyaabi K Nishaan
Apothegm of Death