---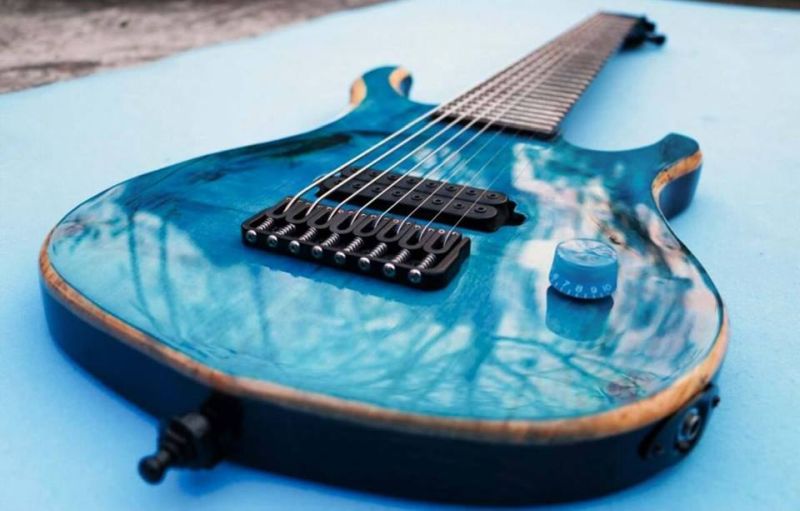 Featured / Instruments / Interview
While most dreams die a silent death in our country, we seldom come across someone who dares to choose their passion over career, following the path with no footprints to guide them. Yaman Sharma, founder of Cathode Guitars and Basses, is someone who has found a balance between work and passion. Making dead wood breathe again, Cathode's each guitar is handcrafted with great finesse guaranteeing unmatched beauty and uncompromising sound.
His inspiring journey of self-discovery
The 29-year-old guitarist-turned-guitar-maker from Solan, Himachal Pradesh is an engineering graduate. But his love for guitars not only encouraged him to play the musical instrument, but also fascinated him to learn the mechanics behind its creation. The thought of making his own guitars excited every little molecule in him, but mastering an art form takes years of practice and determination – it's almost like shedding your sweat and blood to achieve what you want.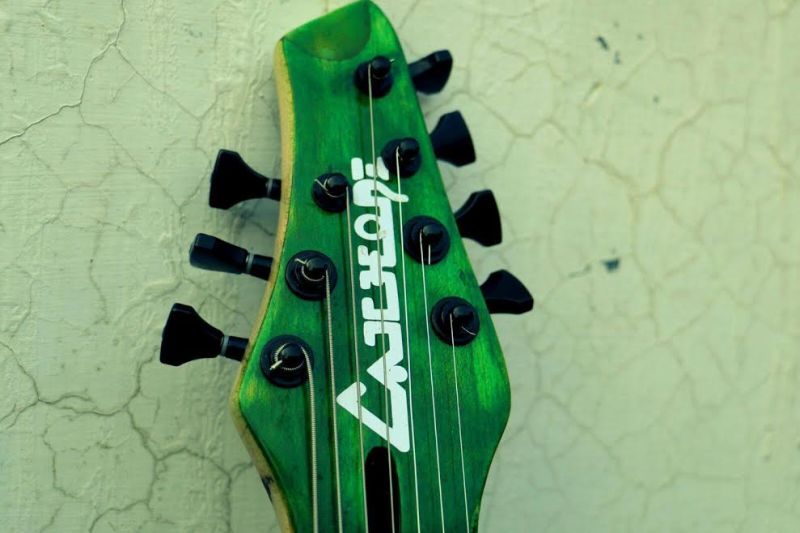 Even this young guitar maker has experienced his fair share of ups and downs to learn the art of making musical instruments. But unlike a lot of us who just daydream about their passions, Yaman decided to act on his vision and started from scratch.
One thing that deserves a special mention is that he is a self-learned guitar maker, who started off without any professional help and learned most of the things through internet. Years of practicing and working with the basic tools (such as a hand saw, planer, right angle, sandpaper, a screwdriver, a chisel, etc.) helped him to be a modern day luthier.
This makes his journey even more inspiring that how one can utilize every opportunity in their way to achieve what they want. Recently, Edgyminds caught up with Yaman, the man behind Cathode Guitars, and asked him a few questions about his life, experiences and inspiration. This is what he had to say:
About the time when guitar-making bug bit him
He has been playing guitars for past nine years and also a guitarist of Solan-based band called Prey of the Worshipped. The amazing feeling that he gets every time he holds a guitar pushed him to self-learn the art of guitar making. Being an engineer everyone expected him to join some big-shot company and earn a good salary, but he on the other hand chose his dream over engineering career.
He even worked for some companies like Elicit (2006-2007), Videocon (2012-2013), and Furtados (2013-2015) after engineering, but besides working for these firms, he also continued following his passion. He initially began with making hard cases for guitars and later got into the process of making these harmonious instruments. He made his first guitar in 2011 for a friend, and after that there was no looking back.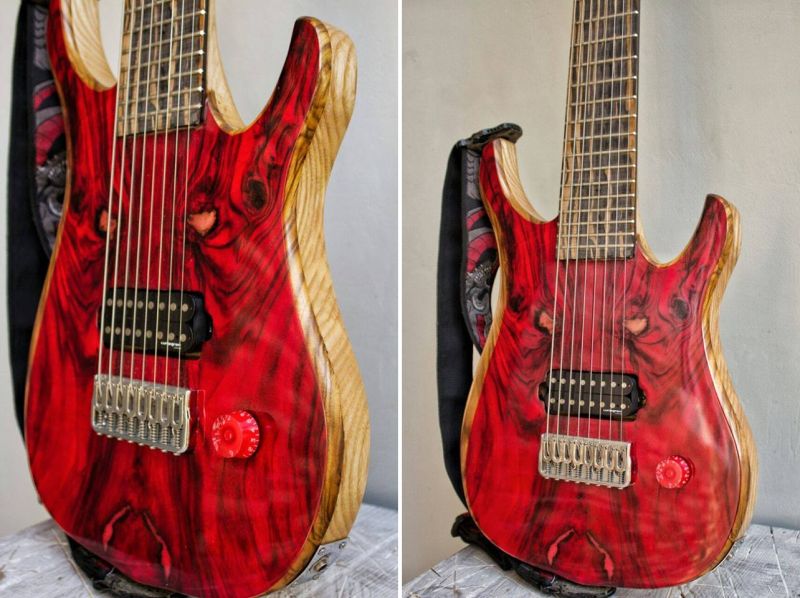 Concept behind "Cathode"
Although his solo work dates back to 2007, but Yaman now works with his band's drummer Gaurav Sharma, who's civil engineering graduate, and his friend Divesh Sharma, a mechanical engineering graduate. Together they painstakingly make customised electric guitars and basses for established, as well as upcoming musicians.
Their electric guitars are completely hand made without any CNC operations. But the name of the company does have a scientific name. When asked about that the guys at Cathode Guitars mentioned that, " Cathode is a point where electrons flow. In context to the musical instruments, if we consider mind or hands as electrons that make the current flow. So, guitar is a cathode (in this case) that gets charged up through hands for playing music."
Well, that's really an interesting concept. We never knew that a scientific process can be linked up so beautifully with the process of guitar making. Not only the name of the company, but even their guitar models are named after scientific terms – including "neutron, electron and proton."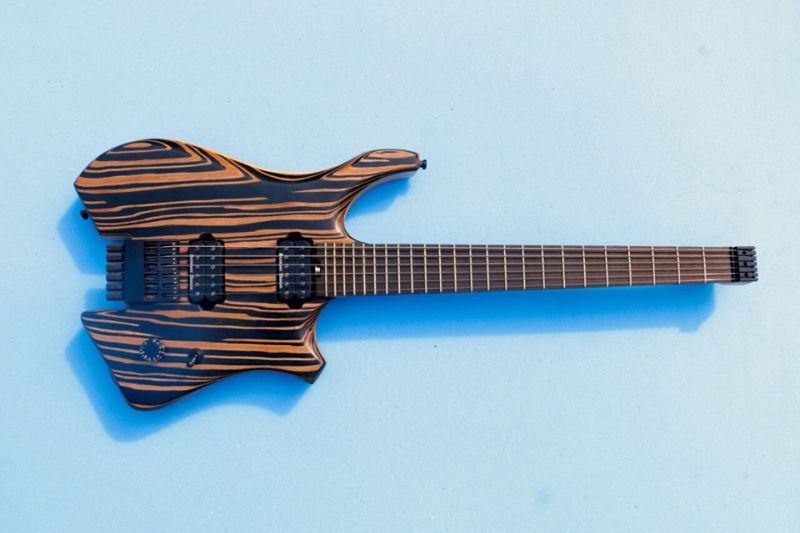 On the manufacturing process
In a world where machines are taking over everything, it's comforting to know that each Cathode guitar is made with care by human hands. The feeling of handcrafting each guitar with own hands itself is so empowering for the guitar-maker. It takes around 50 to 75 days completing one guitar. Usually, hardwoods or tonewoods are used to make these attractive musical instruments. To make each handmade guitar, the best wood is selected that's ordered from different corners of India and abroad. Even the hardware and electronics used in the guitars are one of the best in the world. Hence, the result is superior handcrafted instruments that are being played by some of the discerning young musicians in the country.
Head over here to listen to the amazing guitar sound in the video below.
Price of a custom-made guitar
As mentioned on the Cathode's official website – "You get what you pay for. We promise price to be the thing nothing to be worried about. Yes, yes, all our product comes with warranty."
When not working
When he is not working, Yaman can be seen riding his bicycle, playing guitar or spending time with his friends. He loves listening music – nothing specific but metal and rock are more close to him. When asked about his favourite music band, he said that he loves good music by any good musician. But he mentioned that he can listen to Pearl Jam and Opeth anytime.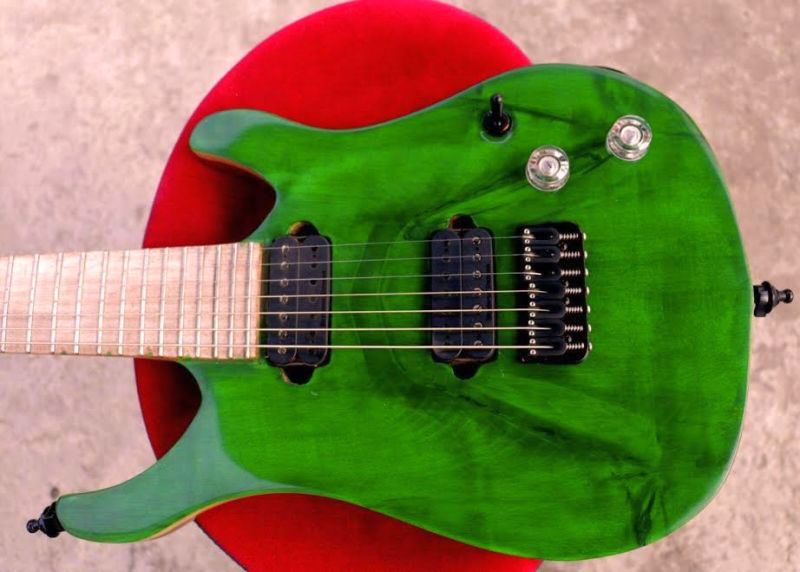 Future Plans
He is aiming to make as many guitars as he can, thereby, he constantly tries to learn something new from each one by experimenting with new designs. He believes that every day brings a new challenge and it only keeps him motivated to put his best foot forward, while learning through the struggles. So far, so good, he now wants to work with more determination so that his work is remembered for years.
For more information and requesting your custom orders, contact Cathode Guitars on their official website or Facebook page. You may also get the glimpse of their amazing work on Instagram.
Edgyminds wishes all the success to Cathode Guitars and Bases for future endeavors.
Check out more images straight from Cathode's play den: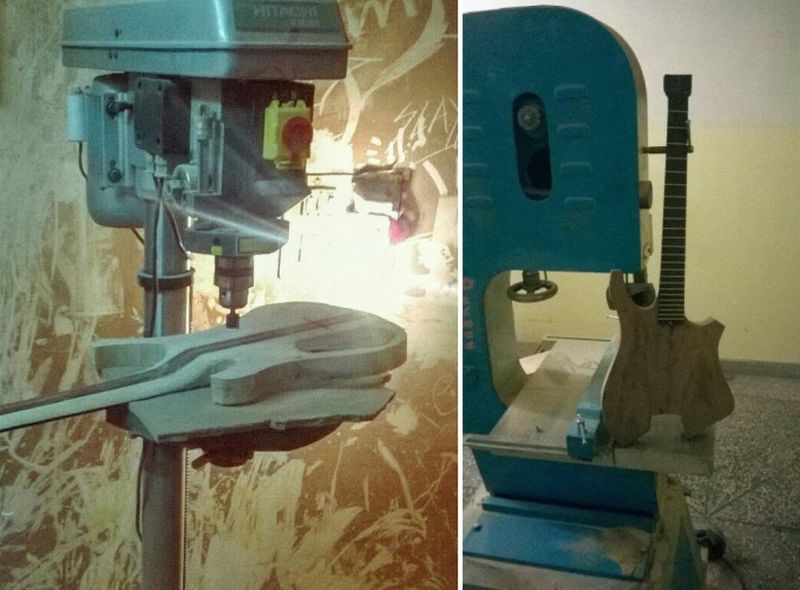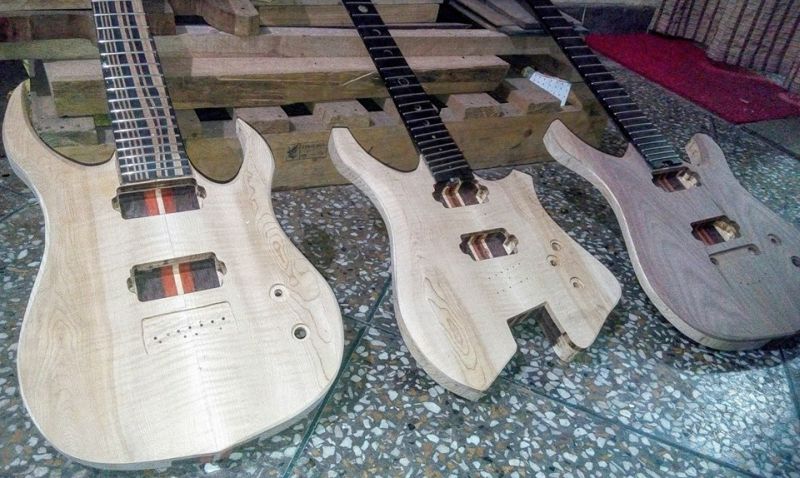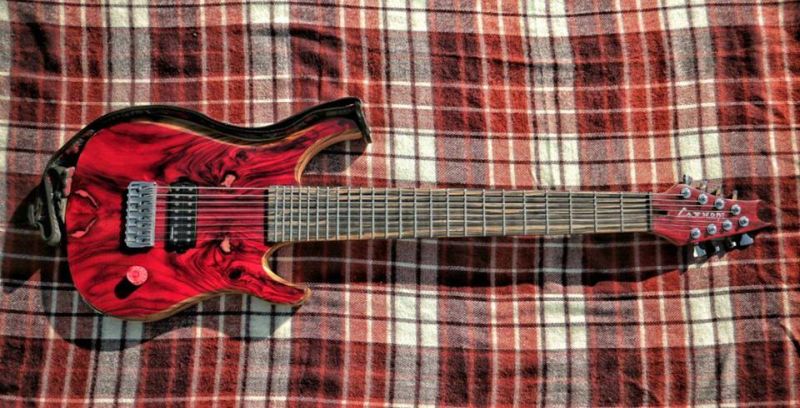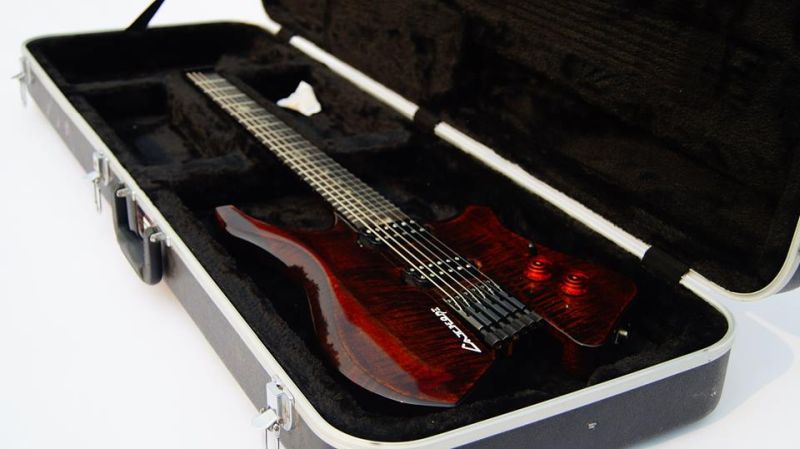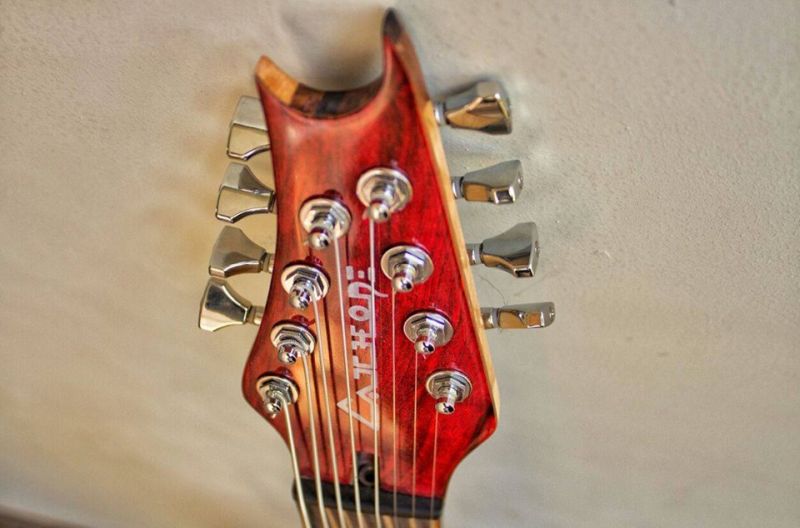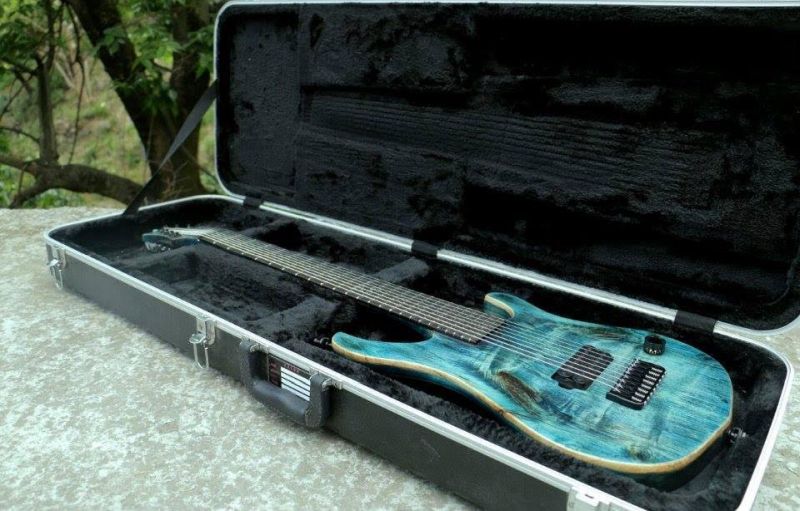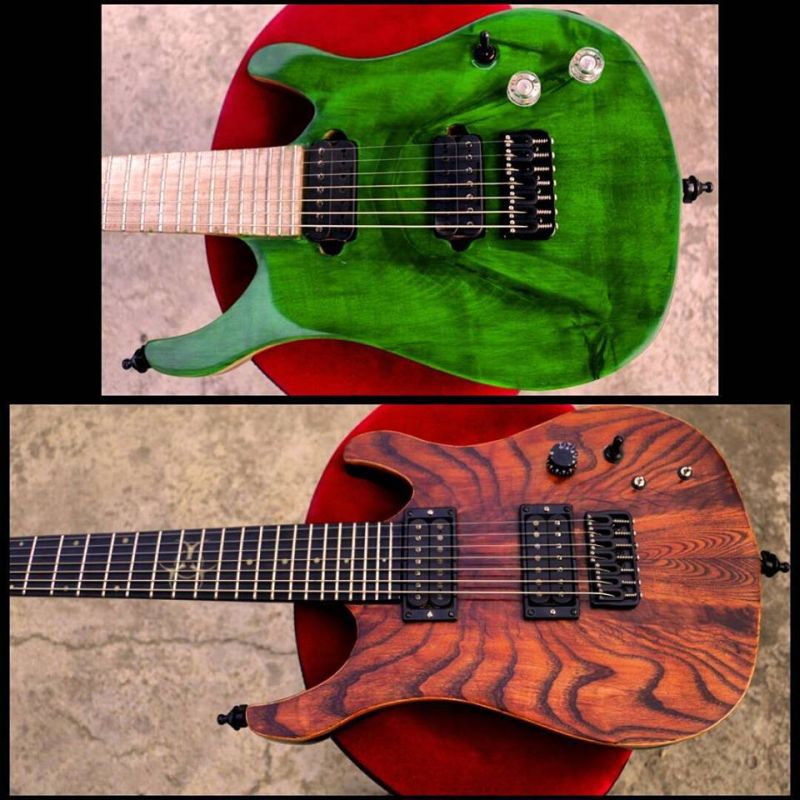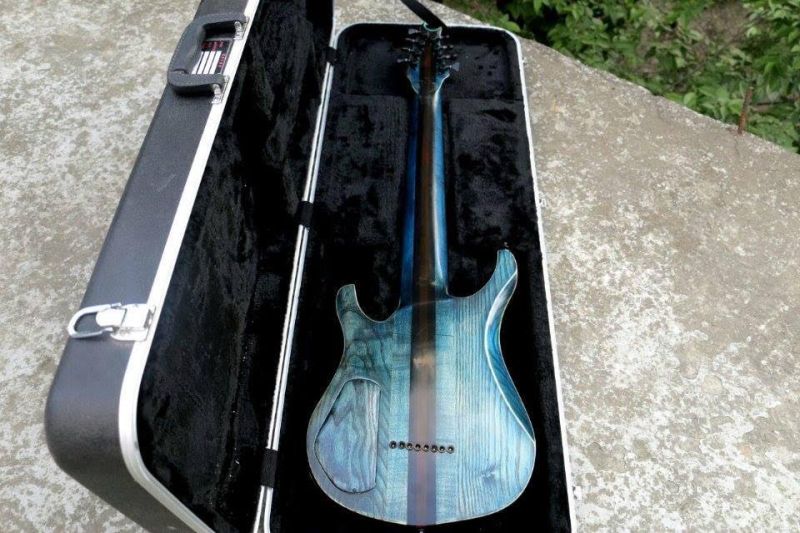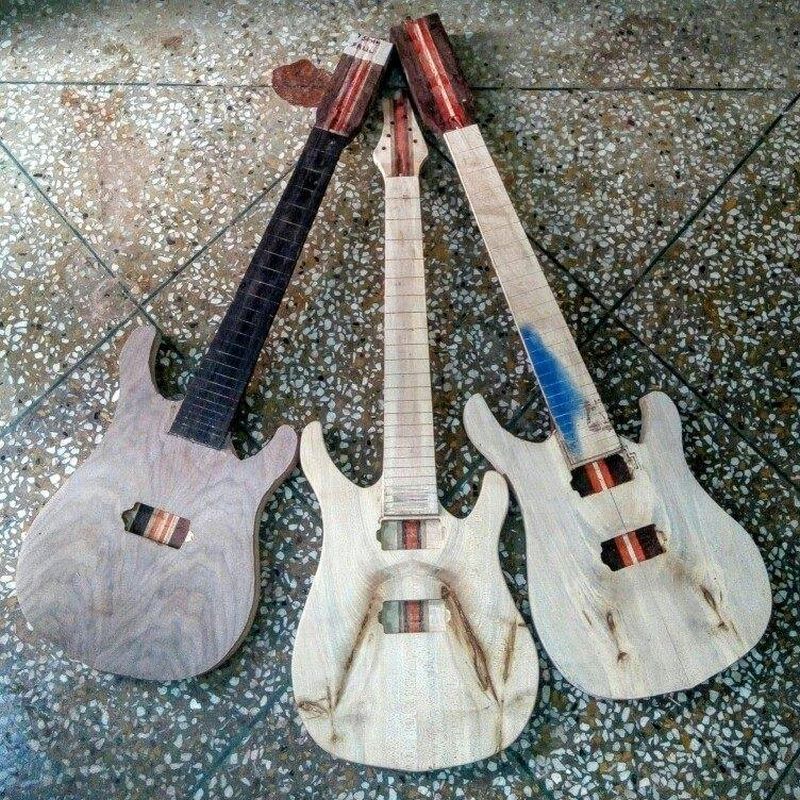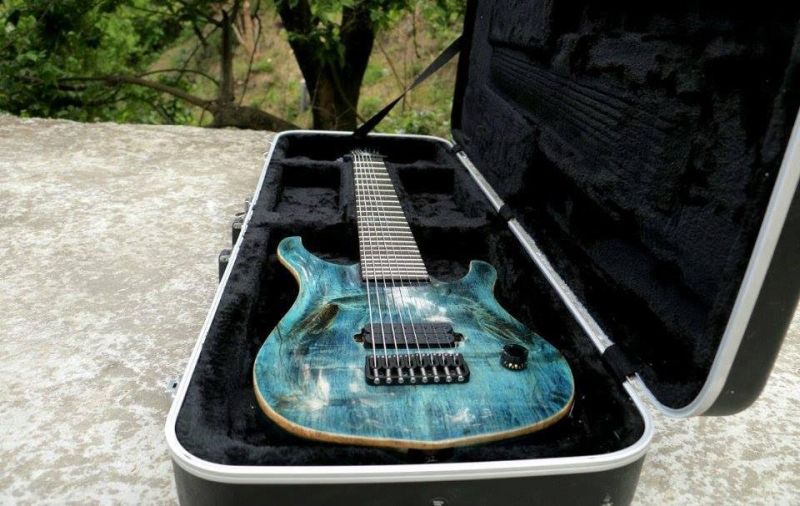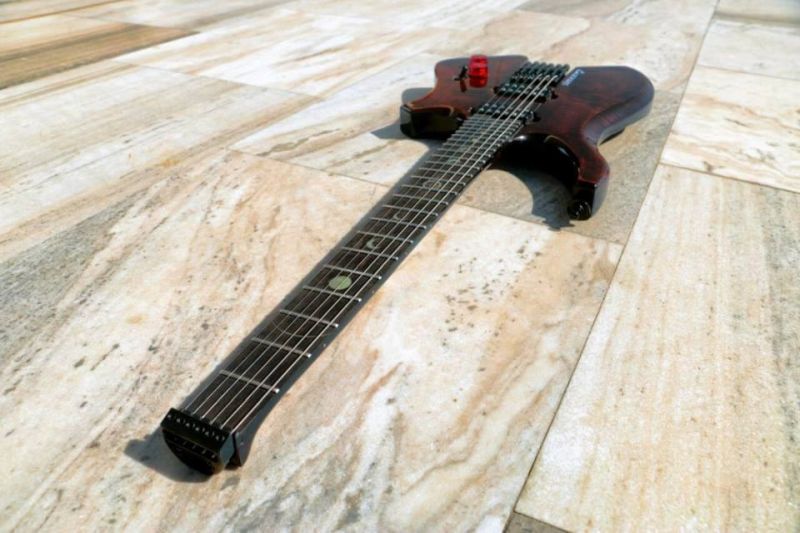 Images Courtesy: Kuwar Thakur