---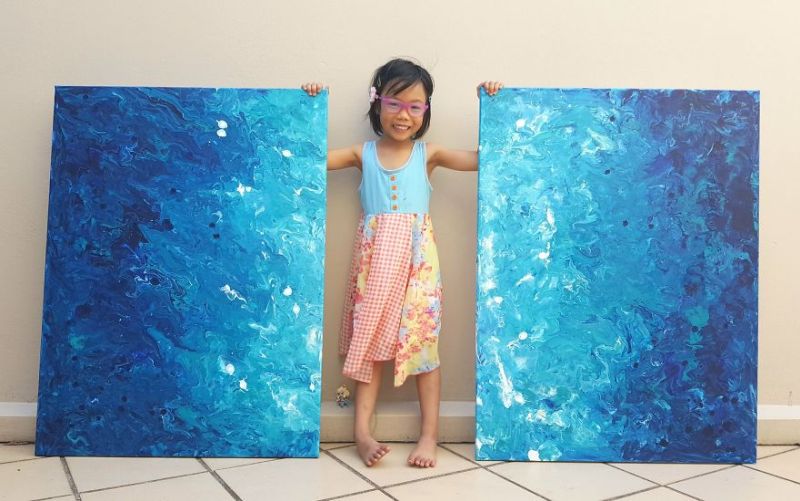 Art / Artists / Painting
While most five-year-olds begin learning finger painting and potato prints at this age, Cassandra Gee (a.k.a Cassie), creates such incredible swirl paintings that deserve to be in a gallery, not a primary school. Another thing that makes her artworks unique is the fact that all of them are created using kitchen utensils, instead of paint brushes.
Using acrylic paint and glitter, she makes free and uninhibited-style swirl paintings with forks, spoons, cups, skewers, and her hands to create swirl paintings and galactic landscapes. This young Australian artist began painting at the age of three and never looked back ever since.
Many kids at this age are not even aware of the things happening around them. But this angelic soul tries to help others by selling her paintings and donating the money to help hungry kids in Africa and other charities. Her mother, Linda Gee, helps her in selling the paintings to raise money for charities.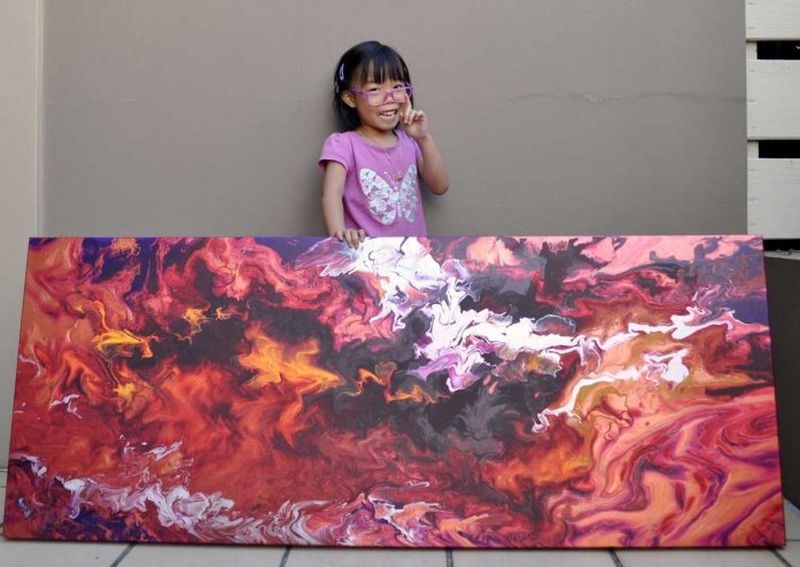 The five-year-old's website – CassieSwirls – mentions that so far she has donated money to Cancer Council, Royal Society for the Blind, and Essentials 4 Women through selling her paintings. Meanwhile, she's also helping hungry kids in Africa.
Last year, she even donated a set of colouring pencils and a pencil case to children in need via Australian organisation Got A Pen. Moreover, she also sponsored a child through the Bodhicitta Foundation by pledging £24 ($40) per month for a year.
This proves that his young girl not only makes astonishing paintings but also has a heart of gold. Have a look at some of her creations in the images given below. You can also see more of her work on her Facebook page.