---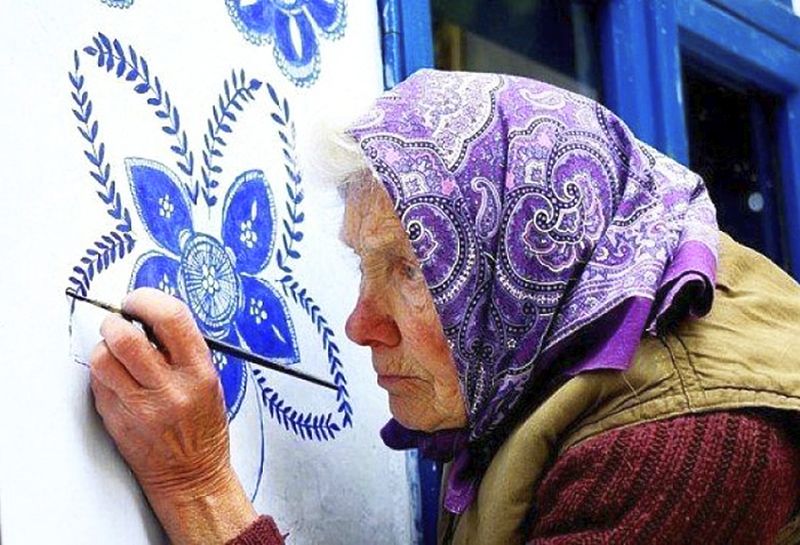 Art / Design / Painting
Hailing from a small village in the south of the Czech Republic, Agnes Kasparkova proves age is just a number. The 90-year-old grandmother is fulfilling her passion for art by painting floral patterns on every house in her village. She retired from her agriculture work around 33 years ago and has been painting houses ever since.
According to the internet sources, Kasparkova spent most of her life cultivating plants in the fields and caring for her family. But after retirement, she decided to take her love for painting to the streets and turn her dreams of becoming an artist into a reality.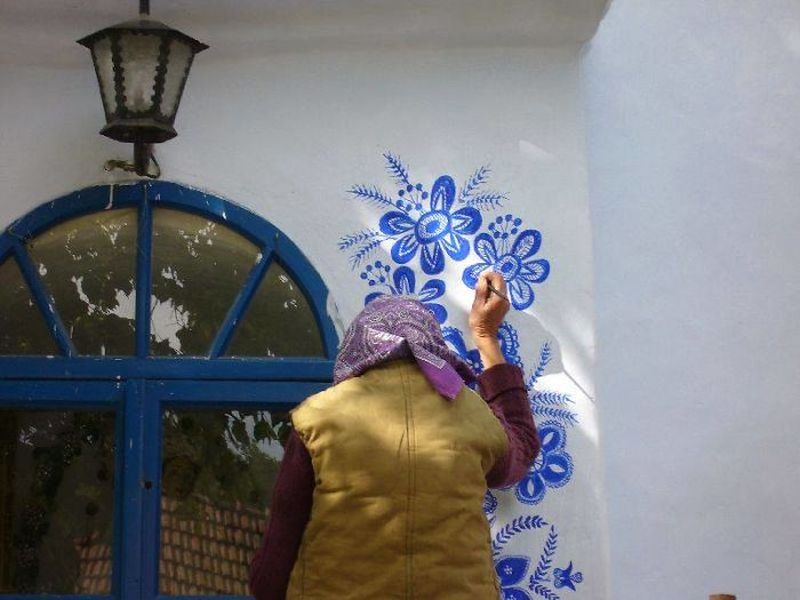 She is known for only painting flowers and recurring motifs on the buildings in her village. The most striking feature of her art is the ultramarine blue paint that contrasts beautifully with the white walls of Moravian houses. She prefers to use only good quality paint, which she guarantees will last at least two years. According to her, she never plans her artworks in advance, instead makes what she likes.
Even being a good street artist, Kasparkova does find it difficult to paint in winter, given her age. But she waits for every spring eagerly to continue her artistic work. Every May, she spends 10 days decorating the freshly whitewashed walls of the village chapel. This lady proves that there is no age to learn and fulfil your dreams, provided you're passionate enough.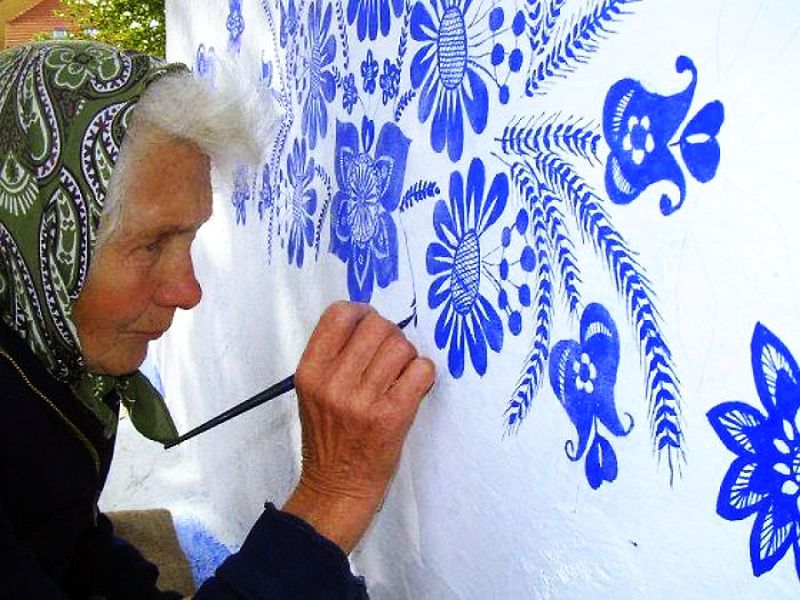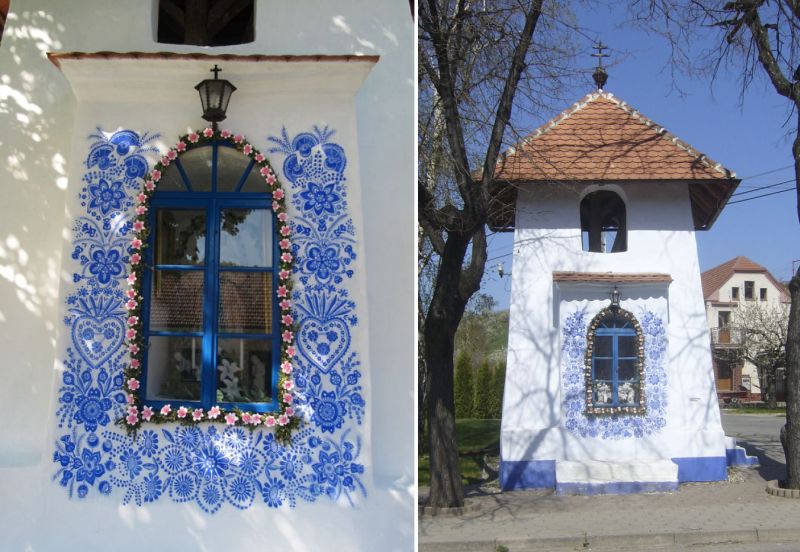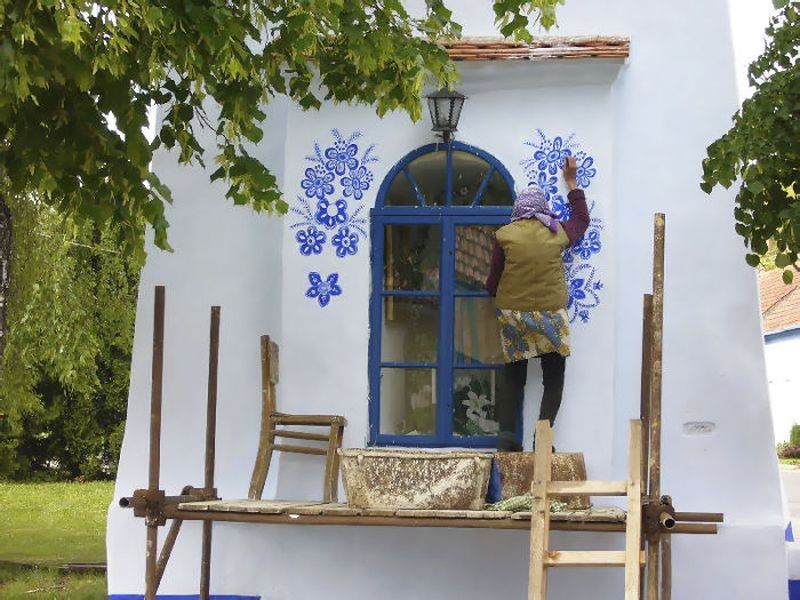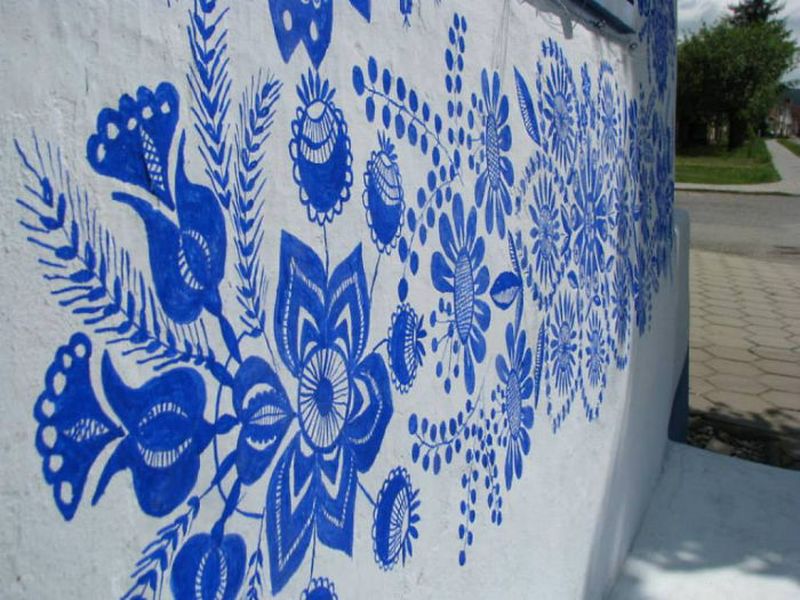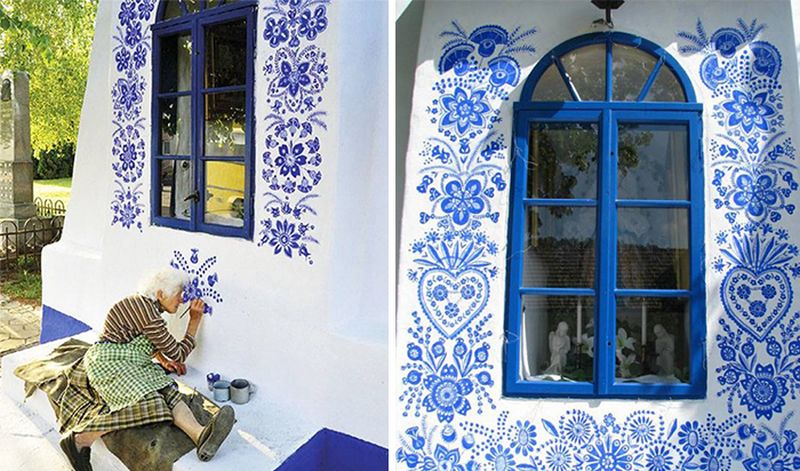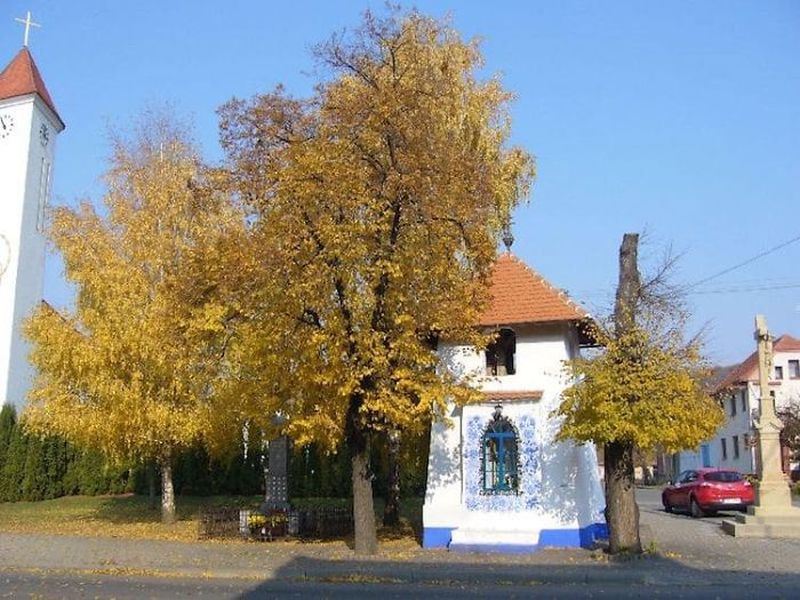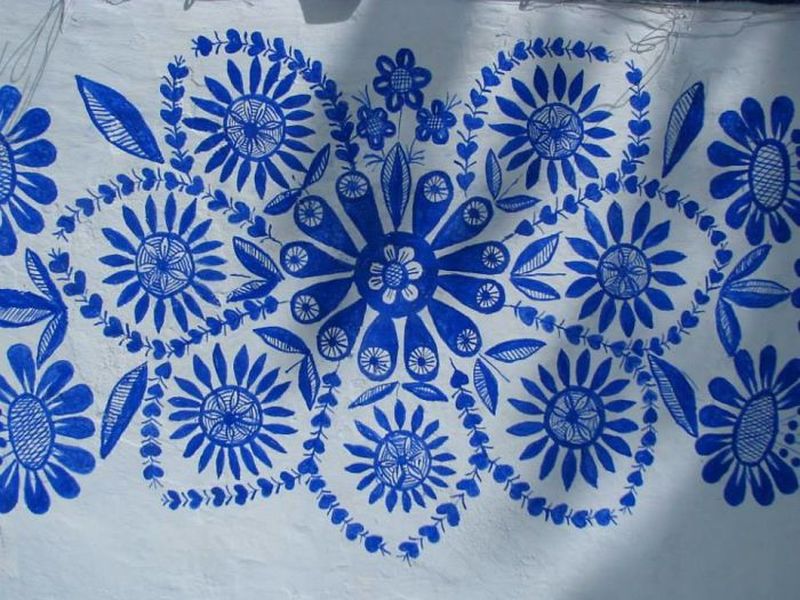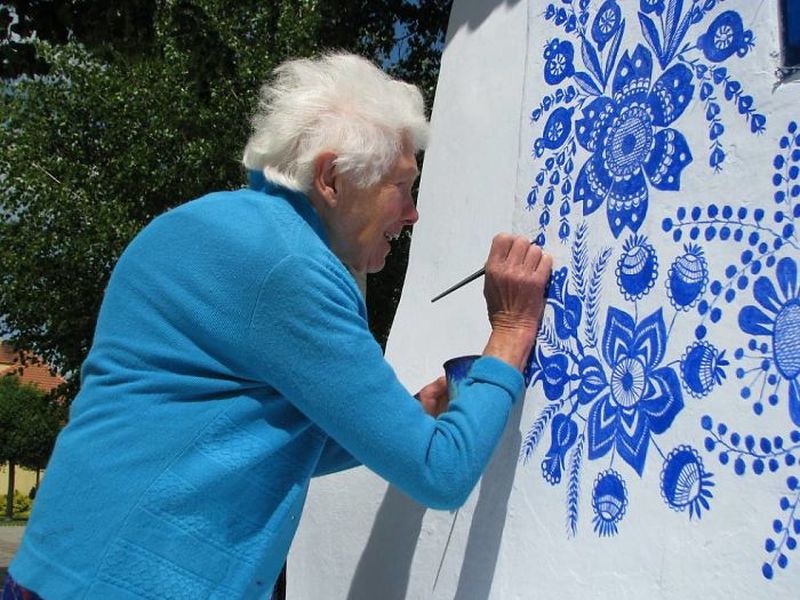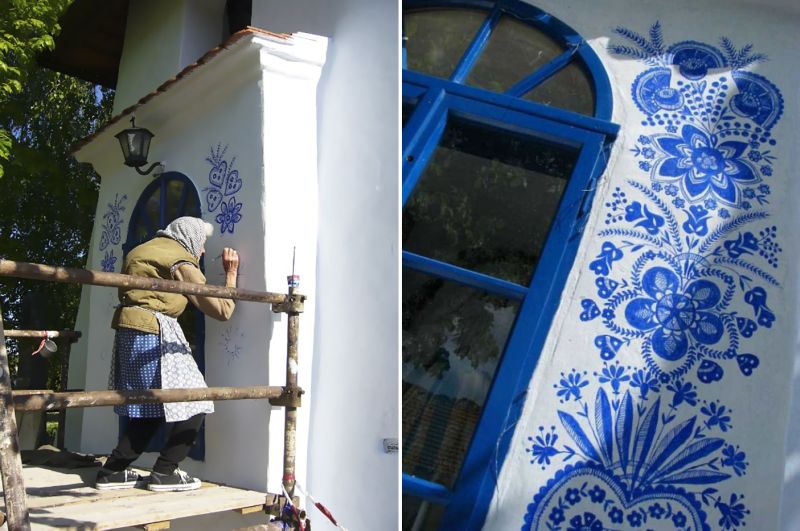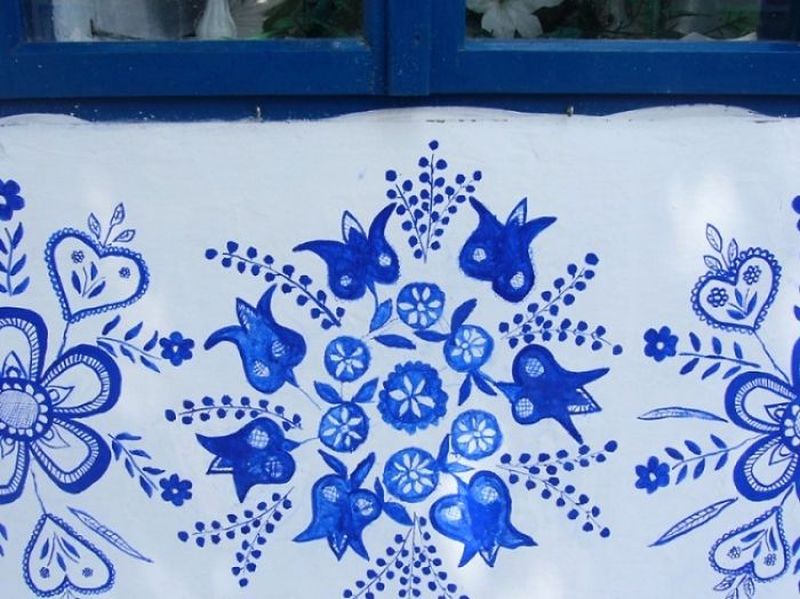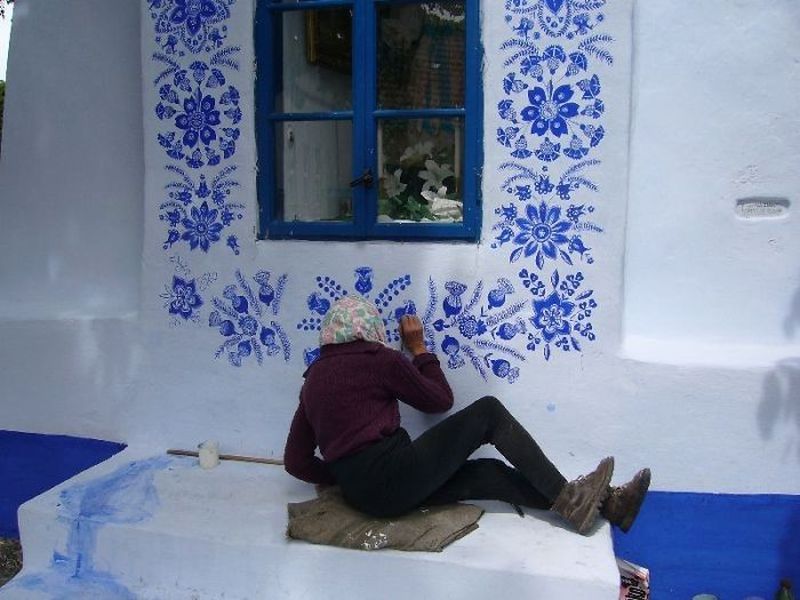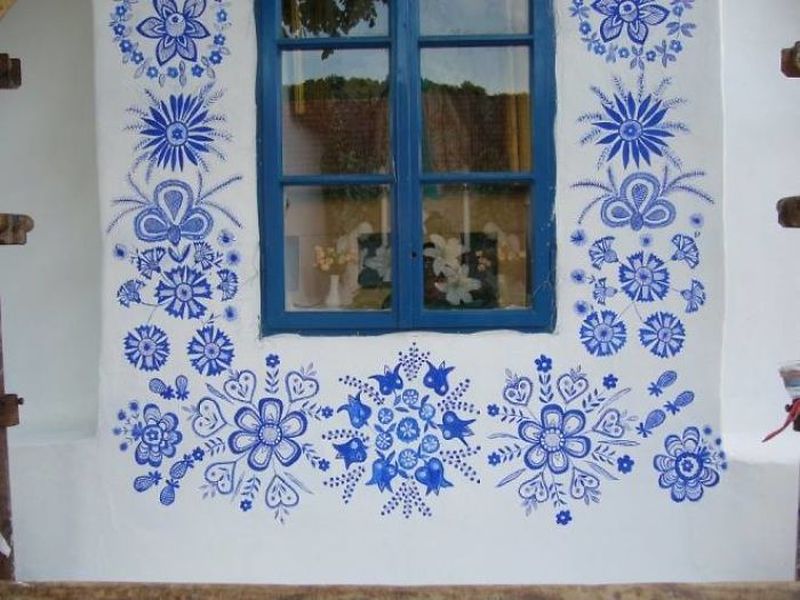 Via: MyModernMet | Photos: Facebook/Marilart