---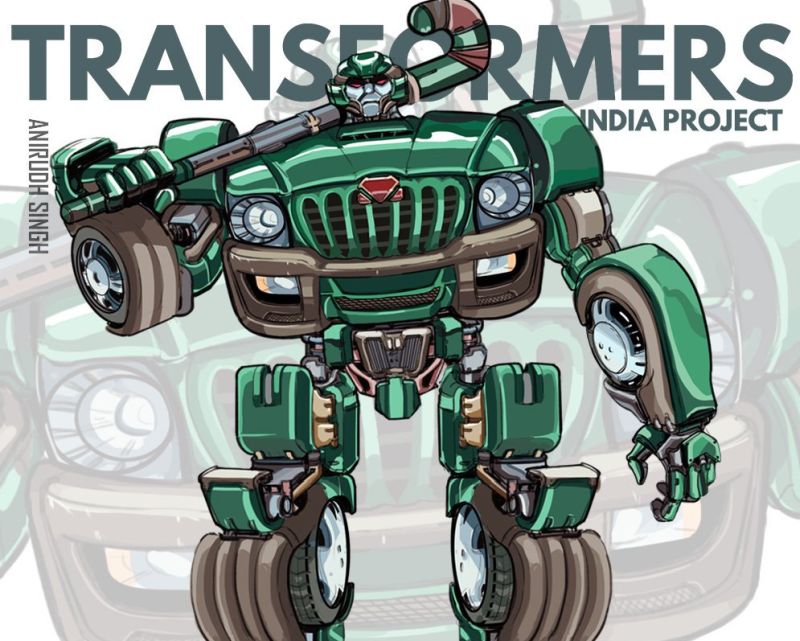 Art / Offbeat
Every automotive enthusiast must have seen the Hollywood movie Transformers. In the sci-fi flick, you can see iconic cars such as Camaro, Hummer, Ferrari, etc. changing shapes and transforming into huge robots (Autobots). But have you ever wondered that if the movie was made in Bollywood what cars they would have included? Well, not sure about you but Anirudh Singh Shekhawat, a concept artist from Jaipur, definitely has envisioned everyday Indian vehicles as Transformers.
Fascinated by Autobots after watching Transformers, Shekhawat imagined Indian version of Transformers with normal Indian budget vehicles. Entitled as the Transformers India Project, each figure includes a particular vehicle that can regularly be seen on Indian roads. For instance, Megatron or Shockwave are inspired by Bhoomiputra, Rajdoot, and Chetak.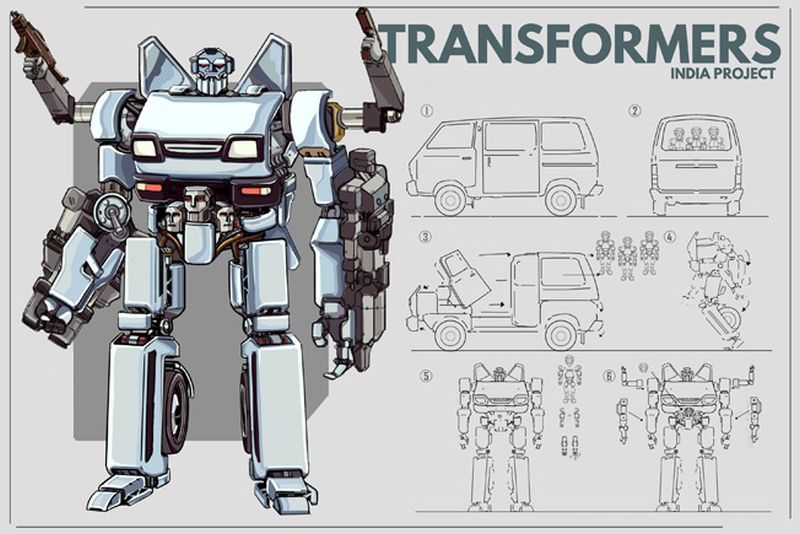 Each Autobot has its own unique style along with a quirky element to add more fun to the design. There is one design called "Daddy's Boy," which is based on the Scorpio and carries a hockey stick as a weapon. One Autobot called "Shakti" features characteristics of Indian lorry or truck, depicting a goddess with a sense of power. Another design is named "Lawmaker aka N.E.T.A" and it's based on classic Ambassador, portraying the image of a corrupt politician.
Not only designs, but Shekhawat has also imagined how these Transformers would talk. For example, "Classic Fiat Transformer" could be voiced like Jackie Shroff. Similarly, others can be given familiar voices of popular Indian actors to make them more appealing to Indian crowd.
So, far these Indian Transformers are only the designs but can be used to make kickass Transformer toys or an Indian comic book. Check out more masterpieces by Shekhawat in the images below. You can also see more of his amazing work on his Facebook account.
Auto rickshaw as a Transformer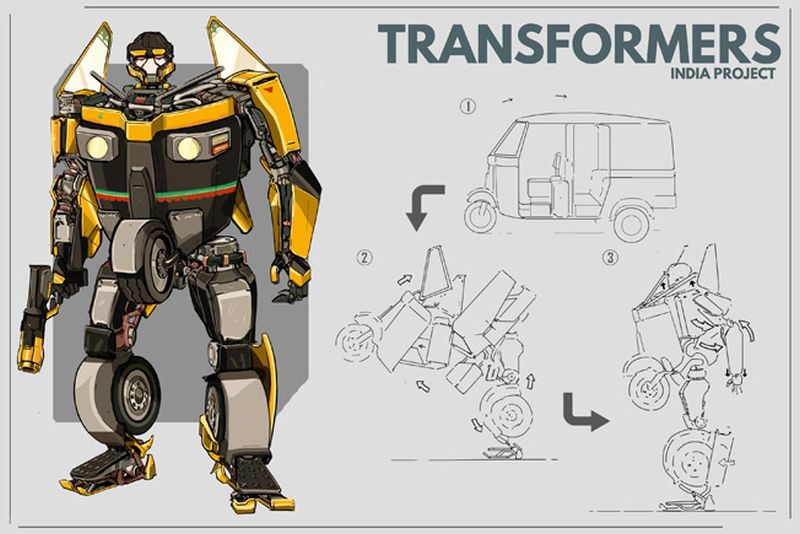 Lawmaker Ambassador AKA N.E.T.A based on Ambassasor, depicting a corrupt politician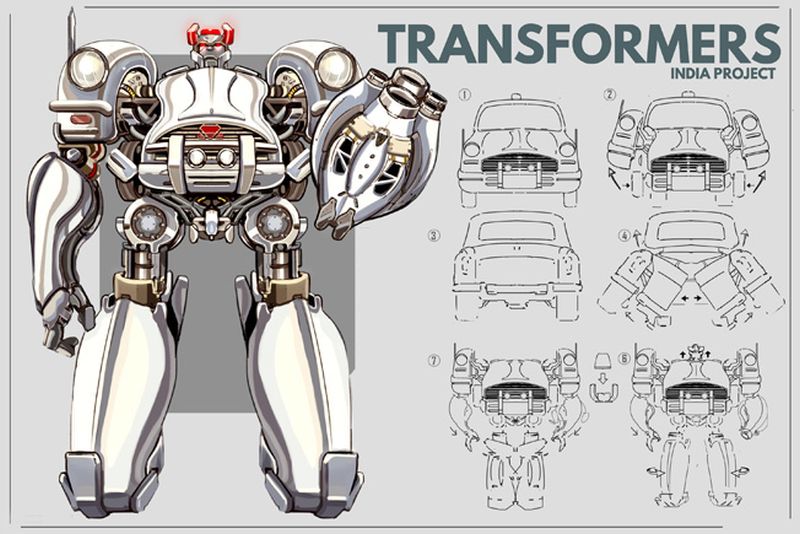 Daddy's Boy, based on Scorpio, carrying a hockey stick as a weapon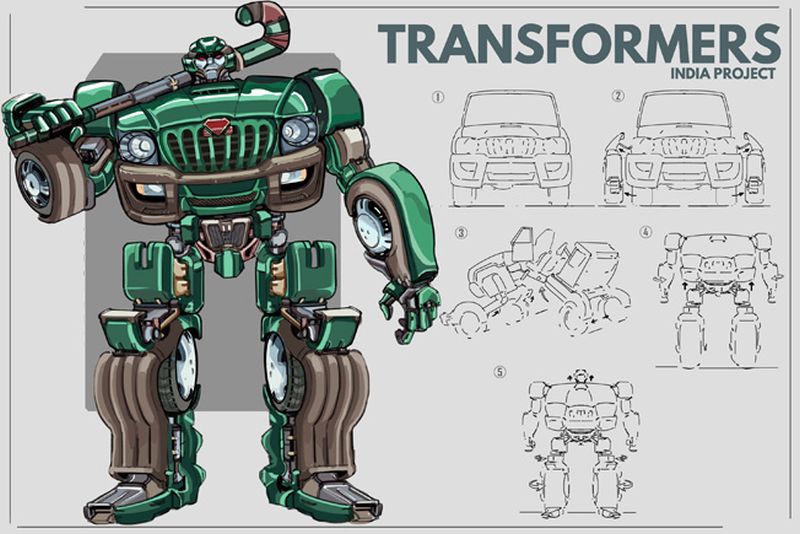 Rajdoot and Chetak – the bike and scooter duo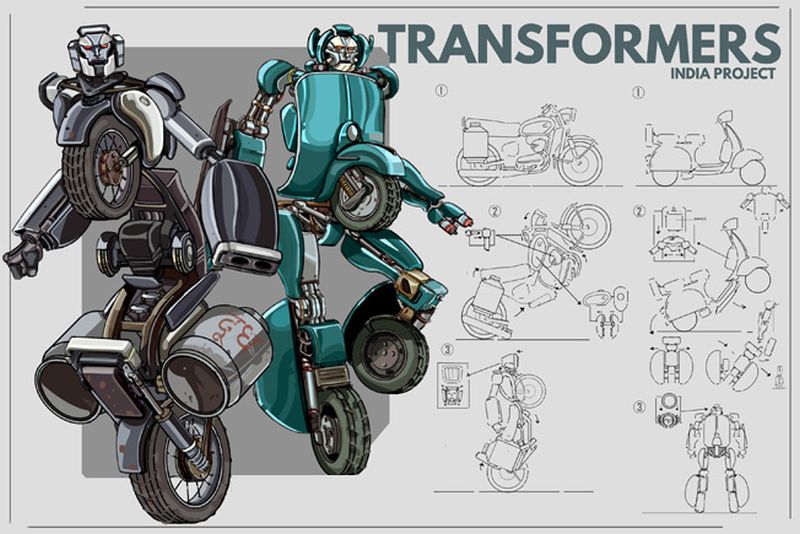 Classic Fiat Transformer aka Biddu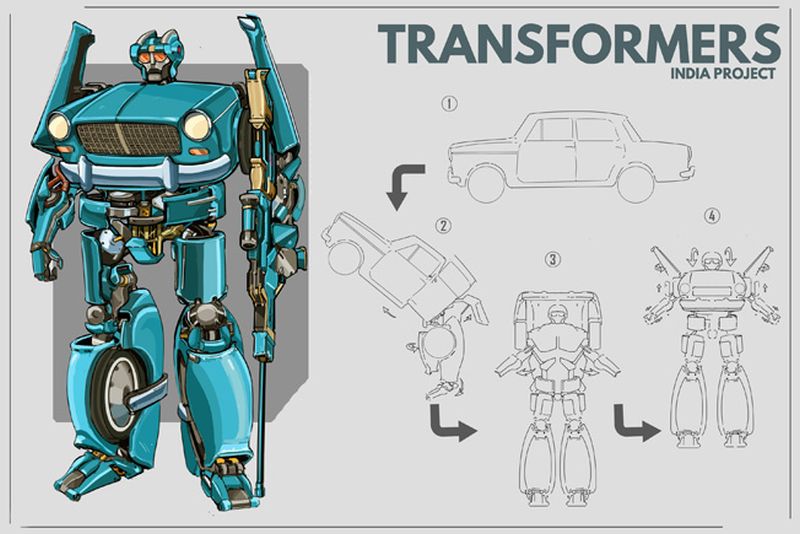 Bhoomiputra Transformer, based on tractor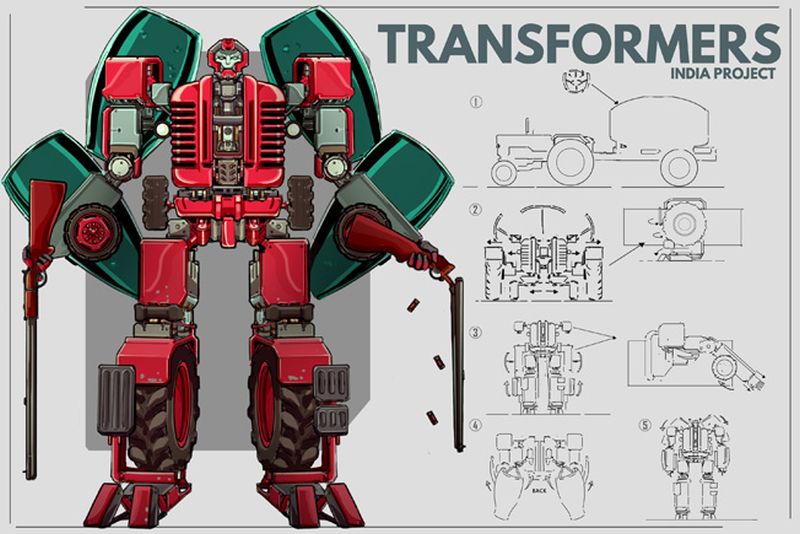 Shakti Transformer, based on an Indian lorry, resembling the Goddess