---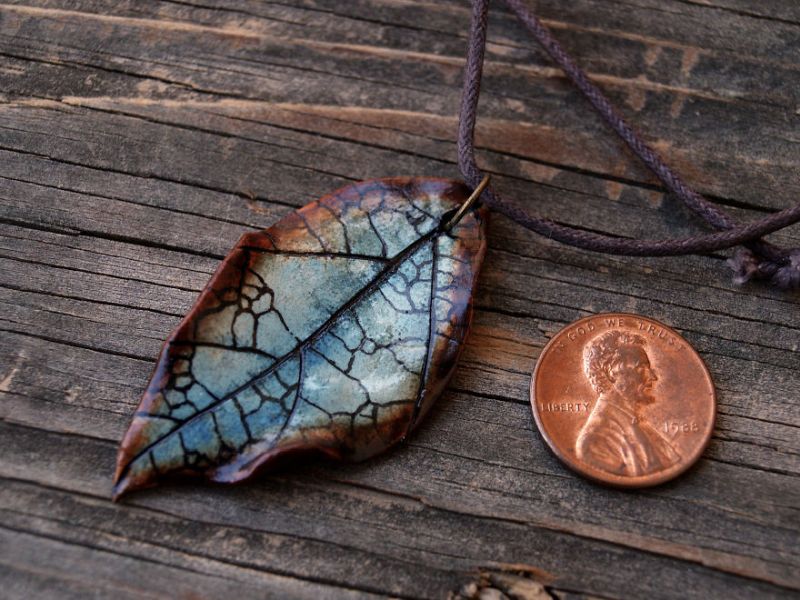 Art / Design / Handicraft
Taking a cue from nature, US-based artist Michelle Petersen creates ultimate beauty in her handcrafted leaf designs that seem to be natural from a certain distance. These artsy leaves are actually made from polymer clay that's crafted to look delicate and truly one-of-a-kind.
Petersen creates each leaf by imprinting natural leaves on polymer clay. Further, these handmade leaves are painted and glazed to make an elegant piece of jewellery that's not just mimicking nature but is trendy at the same time.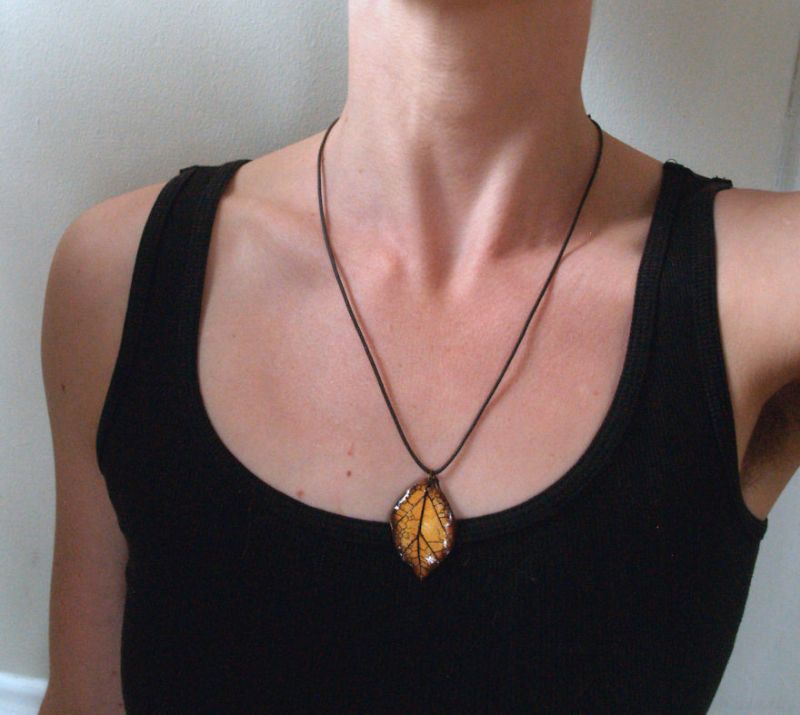 The artist creates necklaces, pendants, and earrings using these polymer clay leaves. Every minute detail of a polymer clay leaf looks so realistic that one might mistake them as natural leaves at a first glance. However, the glazing gives a solid feel to each design.
By looking at her jewellery pieces you can figure out the amount of dedication and hard work she put in for creating these handcrafted accessories. These cool fashion accessories would look amazing on with any outfit.
See more of her handmade jewellery designs and other pieces at Etsy shop MichellePetersenArt. For now, check out some of her unique designs in the images given below.