---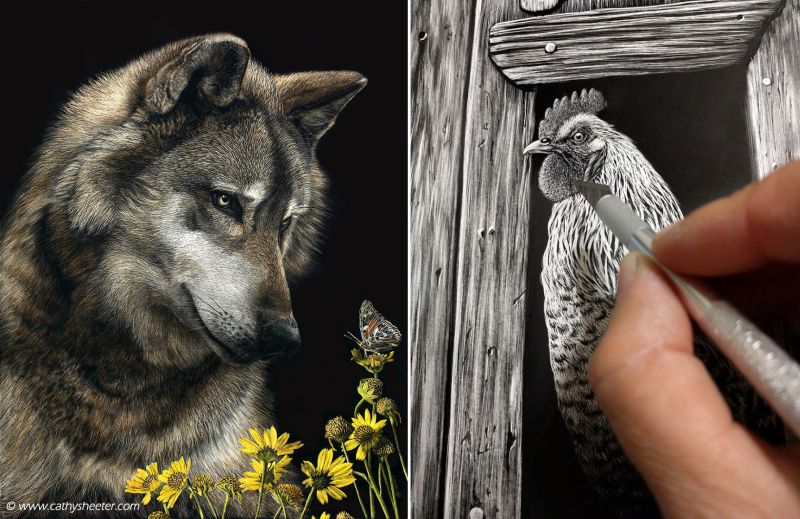 Art / Sketching
Cathy Sheeter from Colorado is a brilliant artist who creates very realistic animal artwork on a unique medium – "scratchboard." Using ink-coated boards and a sharp tool, she scratches the top layer of the board to reveal the white clay underneath. It's amazing how wonderfully she carves the board to form hyper-realistic wildlife portraits.
What is scratchboard art?
Even though it's hundreds of years old art form, very few people know about scratchboard art. Maybe because it is one of the most difficult mediums to work with – as you cannot erase or undo the drawing lines. This also makes it a very time-consuming process.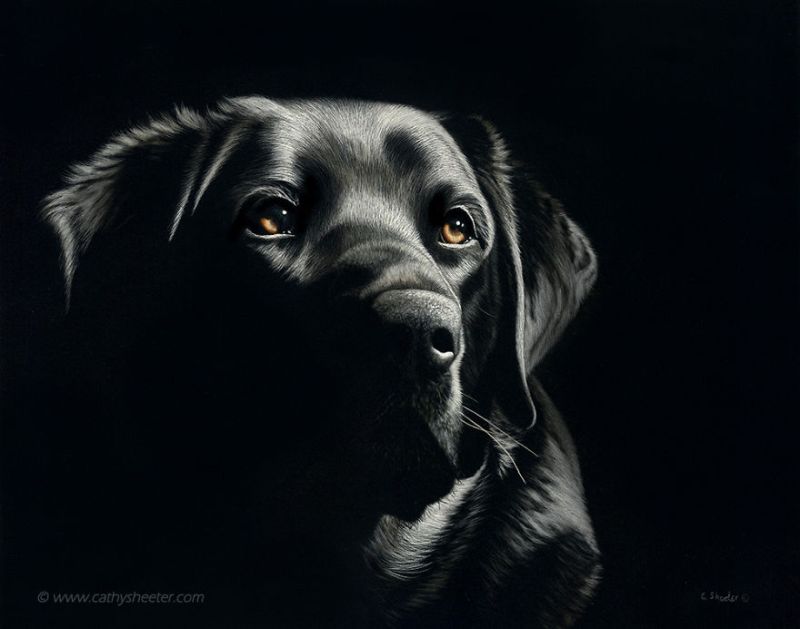 Work Process
She works with a solid black ink-coated board and uses xacto knife to scratch off the top layer, revealing the lighter area to create a range of tones. For further detailing, she uses sandpaper, tattoo needles, and fiberglass brushes. The end result is stunning realistic portraits, showing the beauty of wild animals.
Once an animal drawing is carved in black and white, Sheeter uses coloured inks to add life to each of her illustration. She has been creating animal drawing on scratchboards for almost 20 years. But she still finds this art form very interesting and it's really wonderful to see how she makes each of these animals come alive on a blackboard.
Not just a drawing, but she also manages to capture individual personality and expression of each animal. Her realistic drawings are so life-like that you'd mistake them to be as real photographs.
Find out more about her work on her website.