---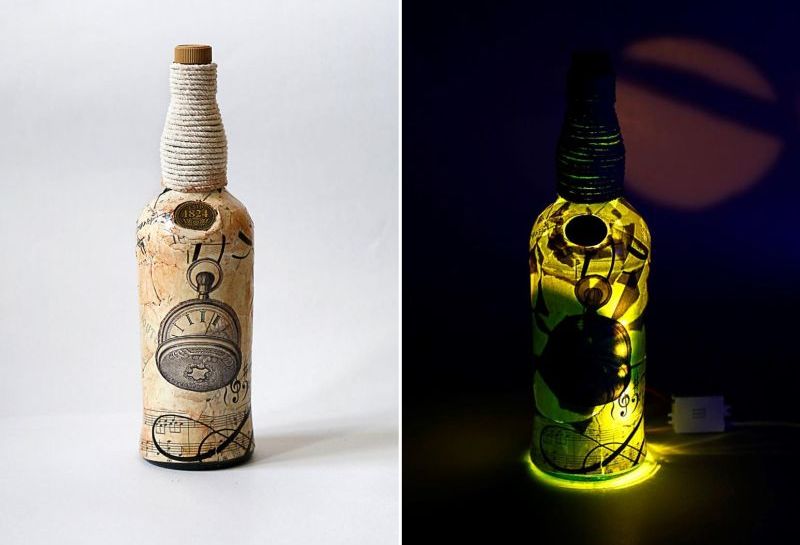 Art
What do you do with empty liquor bottles after the party is over? Probably, you toss them in a garbage bin like everyone else. But the Mumbai-based husband-wife duo, Rishabh Kush and Manisha Maurya, recycles old bottles into artistic home decor pieces. Taking creative bottle art to another level, the duo has started MariCreations, online home decor shop, which sells ornamental wall hangings, lamps, flower vases and other decor pieces – all made from used and unused glass bottles.
Story behind MariCreations
One day, while thinking of decorating their home, they found one empty glass bottle in the house. Instead of throwing it away, they decided to beautify it. The result was a gorgeous wall hanging and their first ever decor piece.
Slowly it caught up their interest and they started collecting old glass bottles or other waste materials from their friends as well as scrap dealers to create useful objects, which are both aesthetic and functional. Finally, in 2016, they started MariCreations to share their creative bottle art with the world. The word "Mari" is a portmanteau, coined by their names 'Ma'nisha and 'Ri'shabh.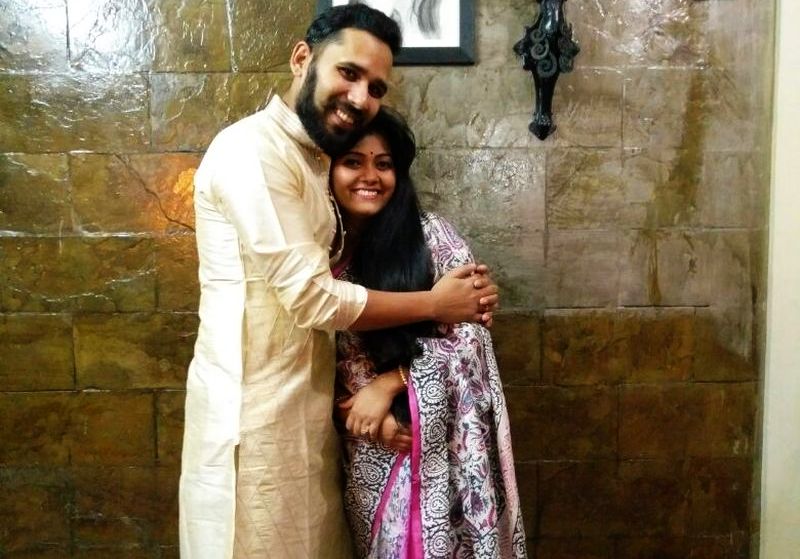 Decorative art pieces
The duo keeps experimenting with different materials like jute, glitter, denim, decorative papers, LEDs, acrylic paints and other decorative objects to embellish each bottle. While toying with different bottles and ornamental objects, they manage to create beautiful home decor objects – from wall hangings and flower vases to elegant lamps. The price range for their products varies from Rs. 500 to Rs. 2,000. You can purchase these artworks from their Facebook page MariCareations.
Future Plans
Apart from glass bottles, in future, they will be experimenting with more household objects like old utensils, plastic bottles, as well as, crockery to create more wonderful works of art for home decor. Moreover, they're also planning to give a makeover to old furniture.
EdgyMinds wishes them good luck for their future endeavours. We hope they will continue making beautiful recycled objects for modern homes, while doing their bit to reduce environmental waste.
Head over here to see the aesthetic and functional creations by the husband-wife duo.
Absolute Elyx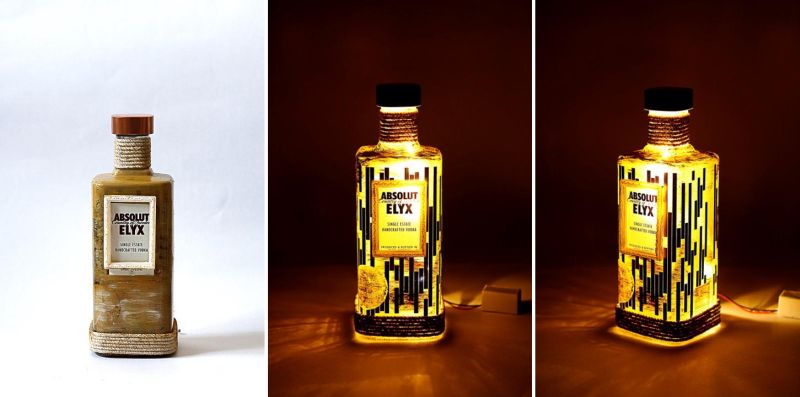 Denim Bottle
Antique Decor Bottle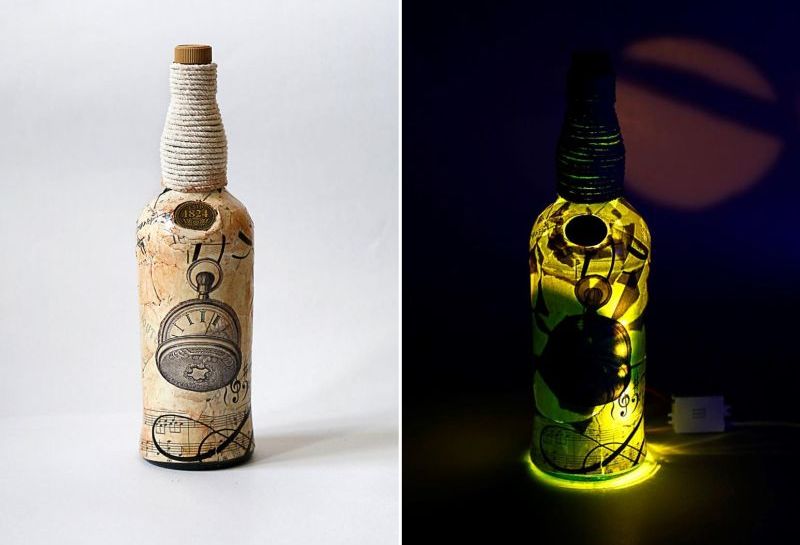 Flower Vase and Vintage Decor Bottle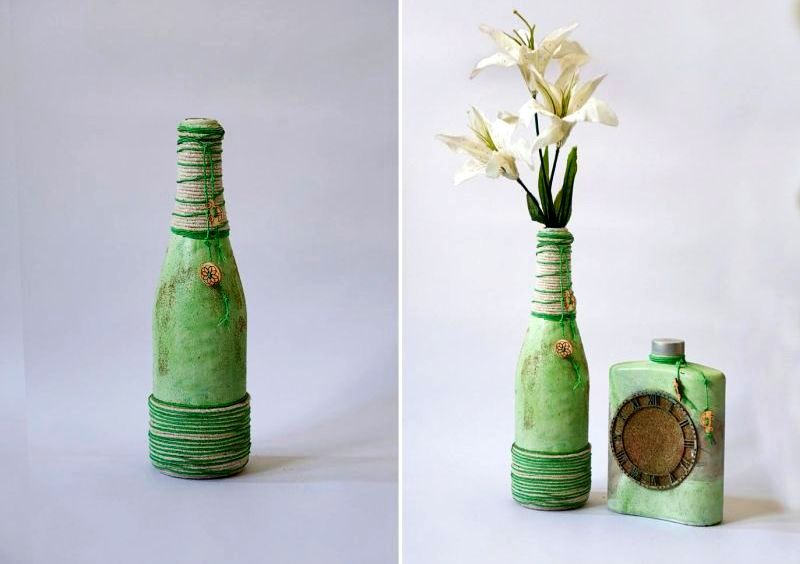 White Flower Vase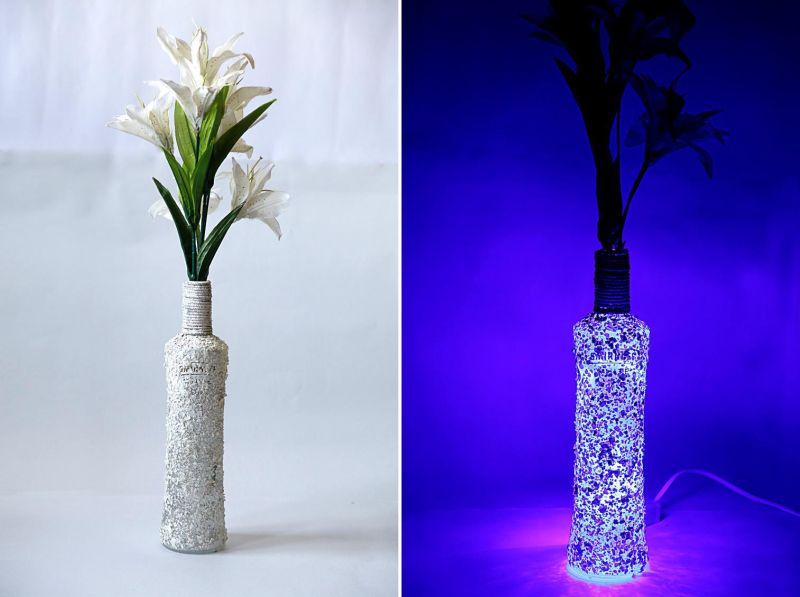 Blue Bottle with Diamond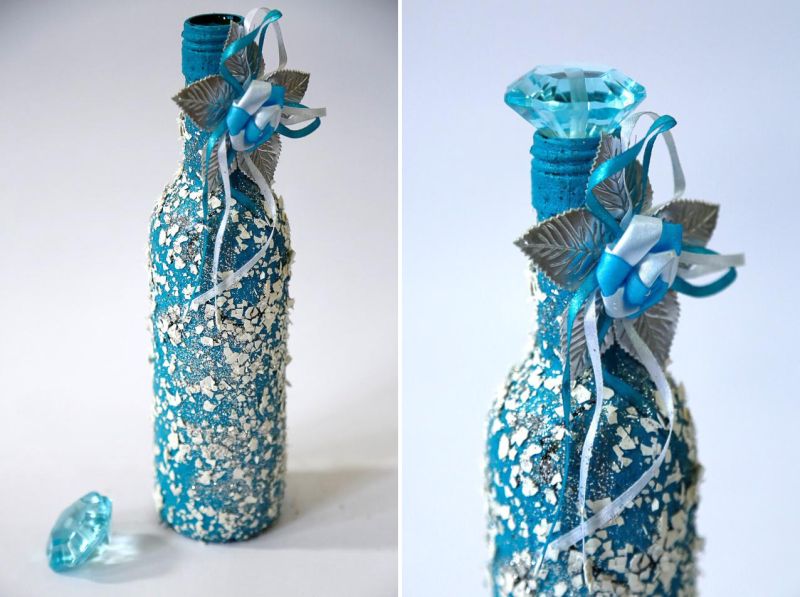 Vase Decorated with Jute and Floral Pattern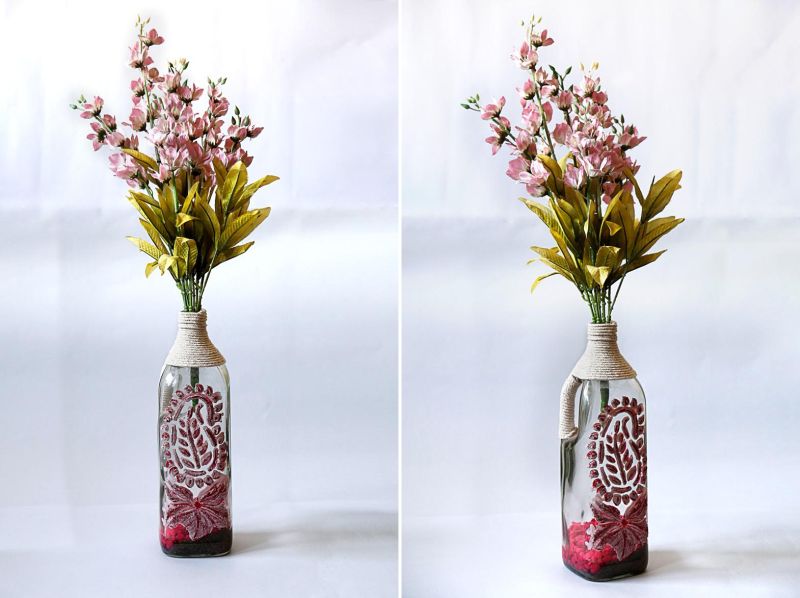 Blue Decor Bottle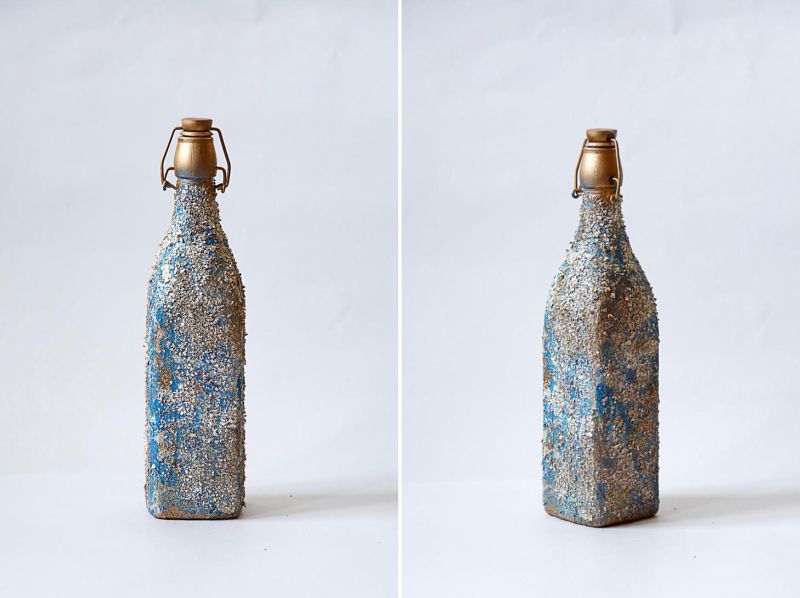 Another Blue Vase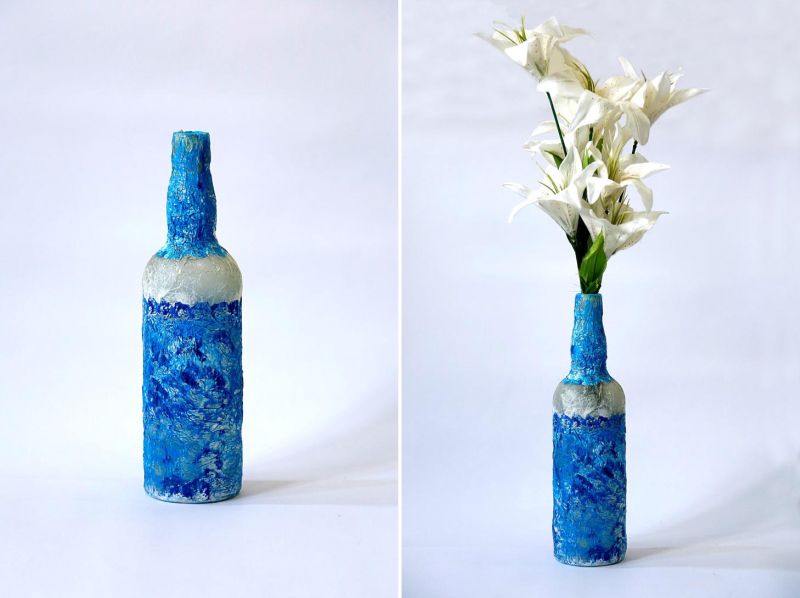 Sapphire with LEDs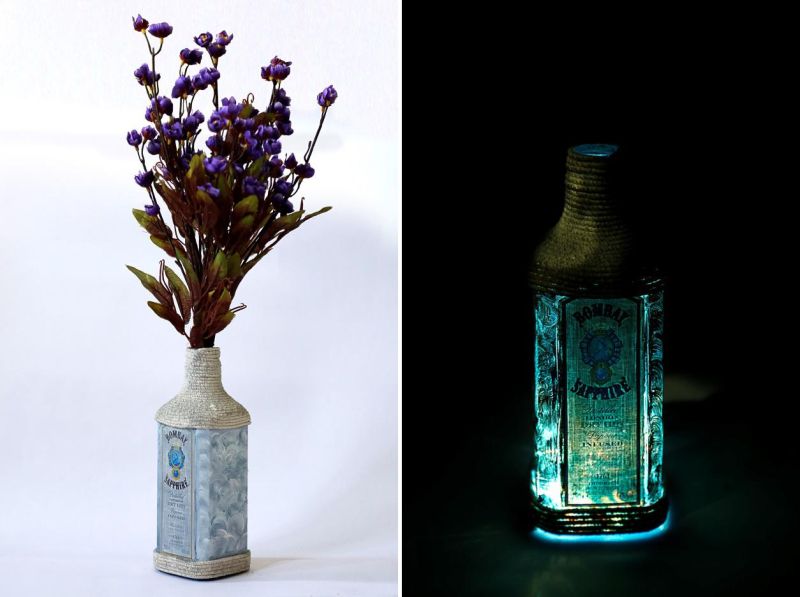 Butterfly Bottle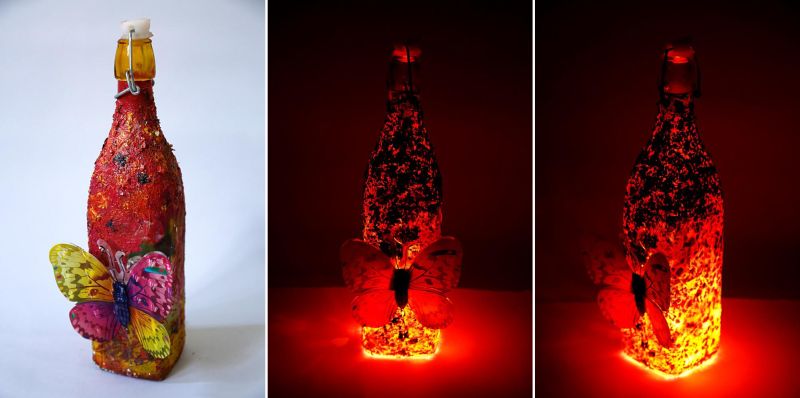 Glittery Decor Bottle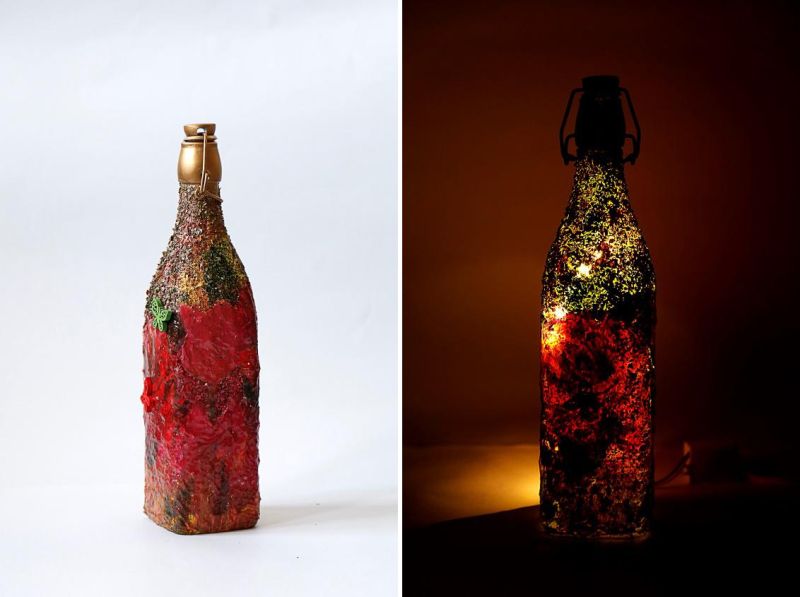 Bourbon Bottle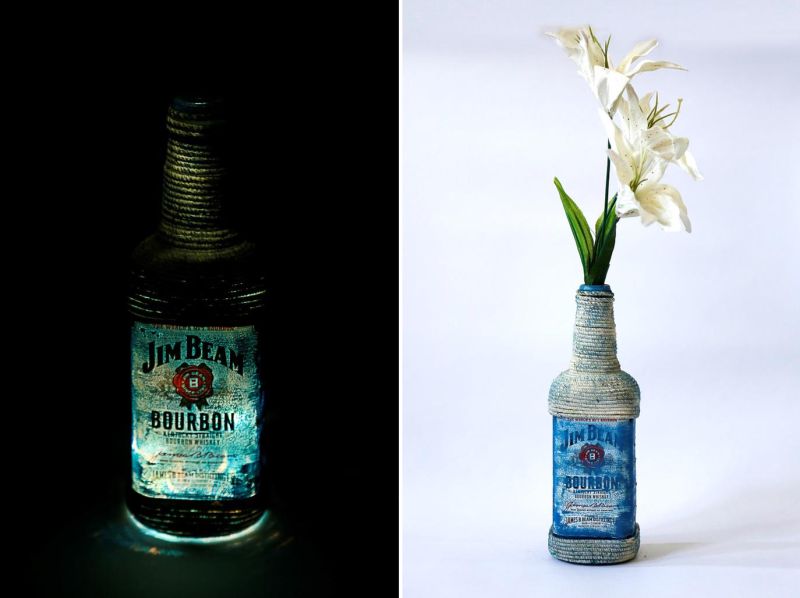 Jute Bottle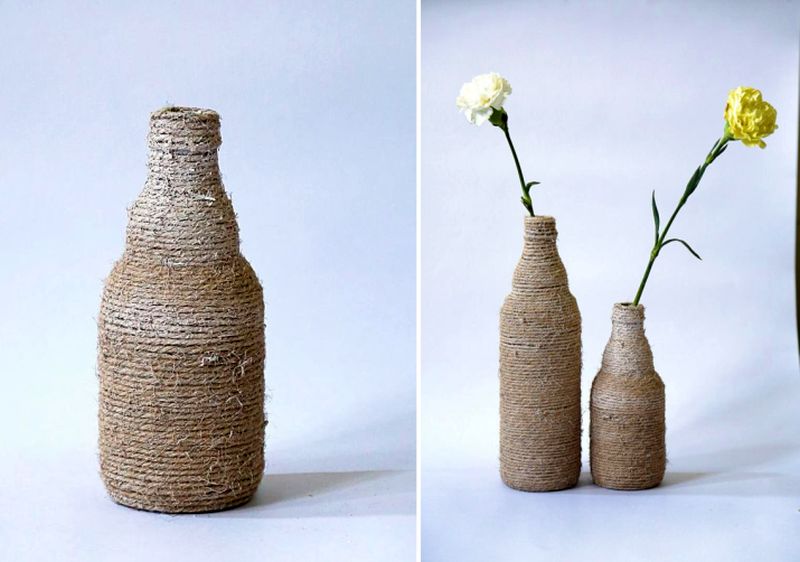 Magic Moment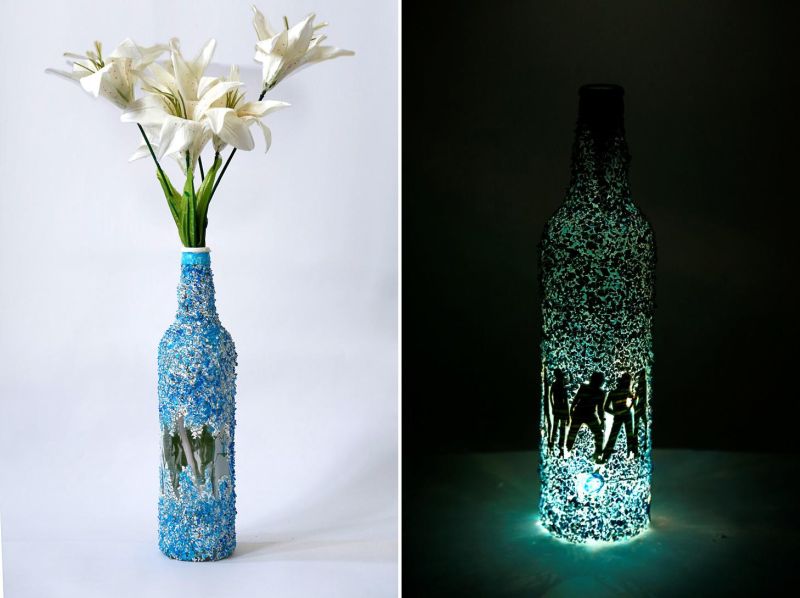 Flower Vase with Antique Ring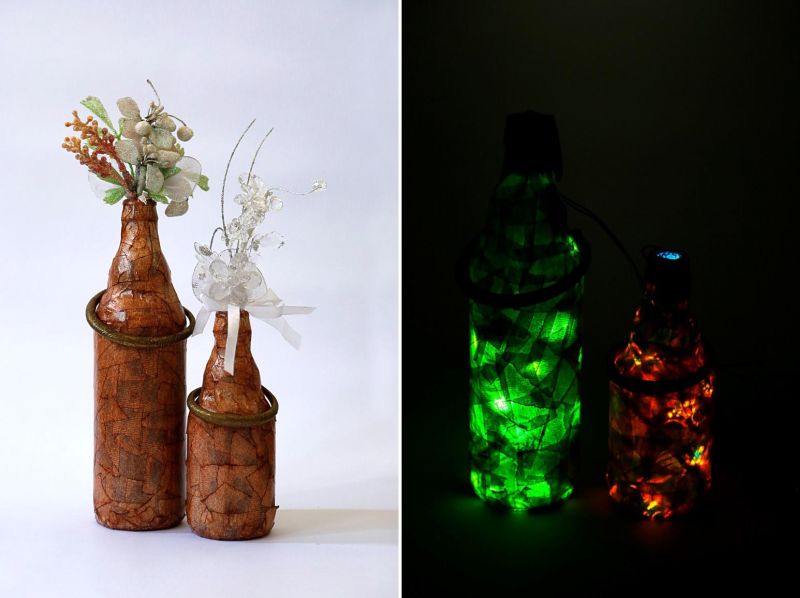 Red Rose Bottle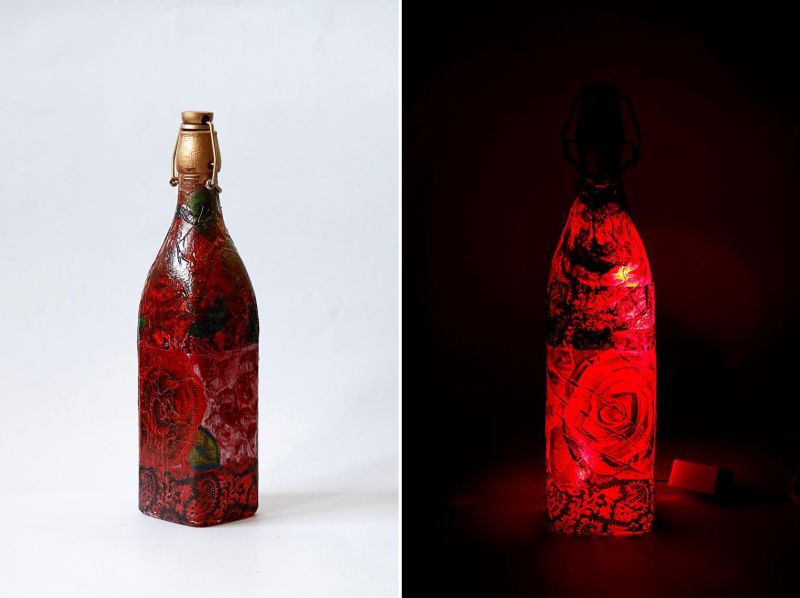 Flower-Vase-Cum-Night-Lamp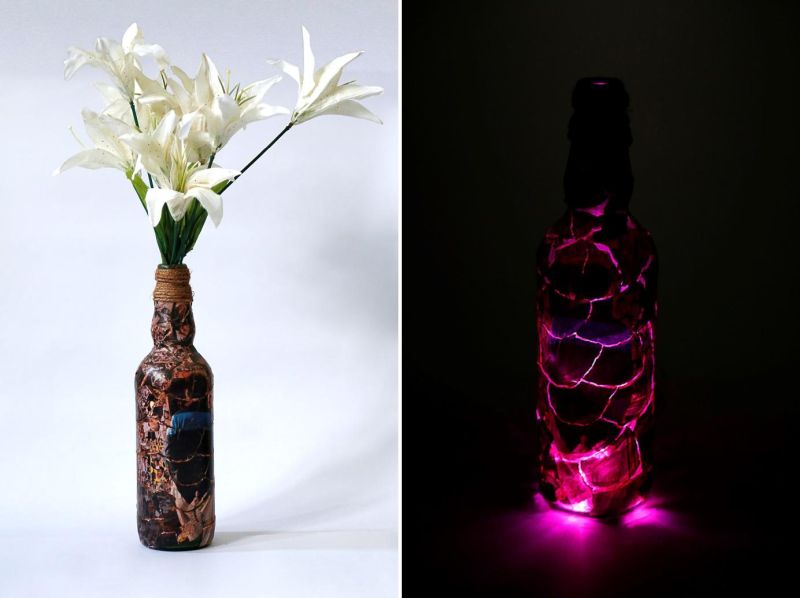 White Bottle with Pink Flower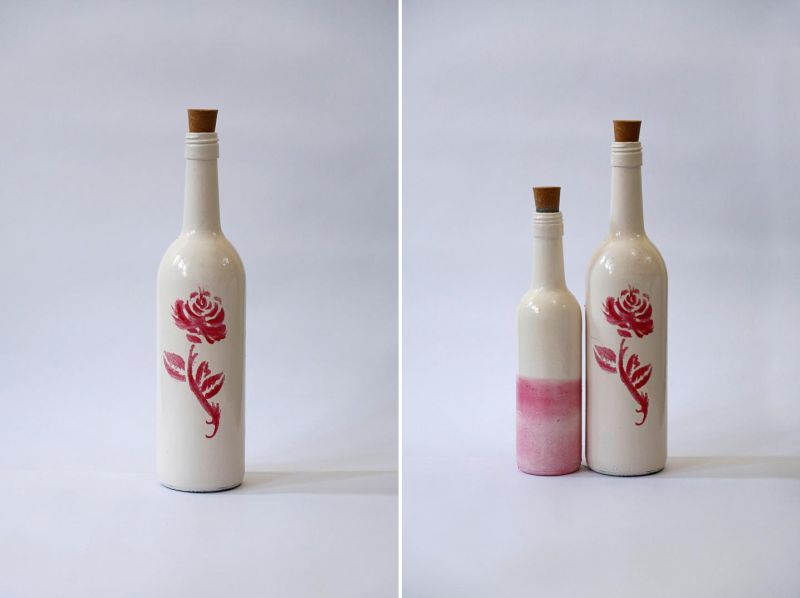 Vase with Floral Embellishment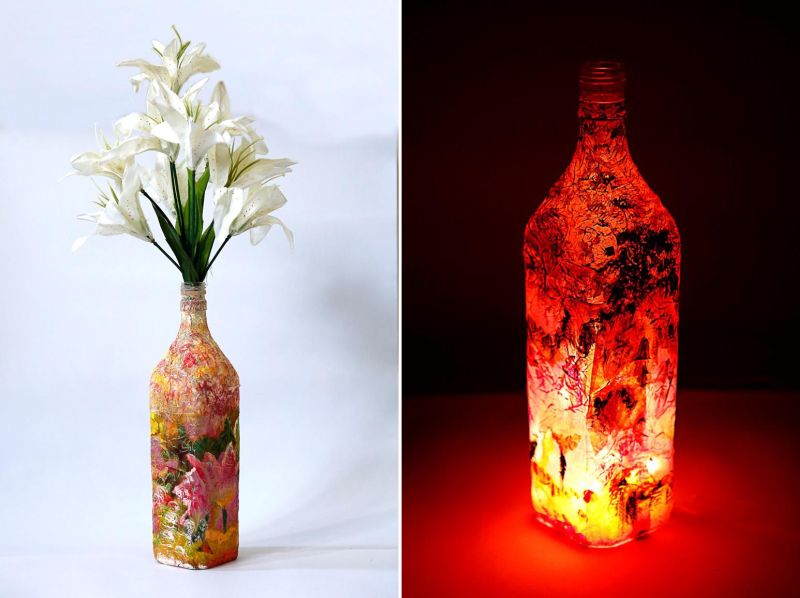 Funky Flower Vase